Everyone loves going to the movies. Reflecting on memories of childhood trips to the theater remind us of days filled with laughter, candy, family and celluloid. Now that we are all grown-up (even if we don't act like it most of the time), the mere smell of buttered popcorn is enough to transport our minds back to those summer days filled with matinees, sticky seats and boxed candy.
What many of us fail to realize is that the advancement of technology now allows us to experience the cinematic experience in the comfort of our own homes. The BenQ HT2550 4K UHD HDR Home Theater Projector packs enough technological punch to provide us with a theatrical experience beyond our wildest childhood dreams.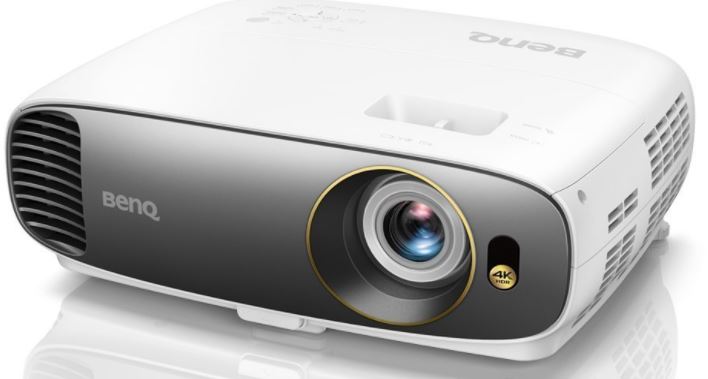 First Impressions
Before you even plug in the HT2500, you'll notice that this device is super sleek and slender. We'll get into the specific measurements a little later on in the review, but the beauty and practicality of the projector's form factor is an immediate source of eye candy. It's light, and compact and, dare we say, cute? Yes, in fact we do, dare say cute!
Display
With our first impressions out of the way, it's time to take a look at some of the juicy technical details. The HT2500 comes packed to the brim with features optimized to make the home theater experience one that rivals the theater experience. Using True 4K UHD resolution technology, this projector produces 8.3 million distinct pixels for each frame, which is more than four times the number of pixels displayed on your typical 1080p TV.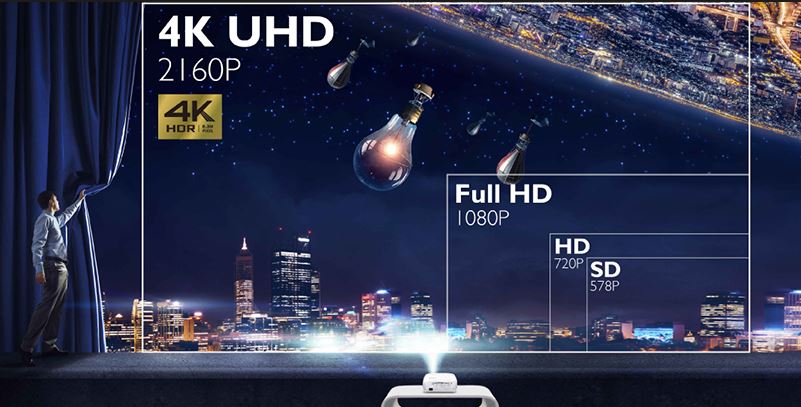 The additional pixels produced by the HT2500 significantly reduces pixel blur, which can sometimes plague lower definition displays when the brightness level is set too high. Let's put it this way – unless you have a 4K display, you have never truly experienced the glory of peering into Morgan Freeman's skin pores.
And yet, the HT2500's pixel density is only one small part of the big picture. The projector's 0.47" single DMD DLP technology not only reduces the projector's size profile, but helps to avoid any potential alignment issues. The result is better color accuracy and improved picture clarity. Its single DMD DLP even helps prevent potential image artifacts, such as blur and shadowing. We think we can speak for everybody when we say that we're sick and tired of Morgan Freeman's pores being blurred by inadequate stability technology. Are we right, or are we right?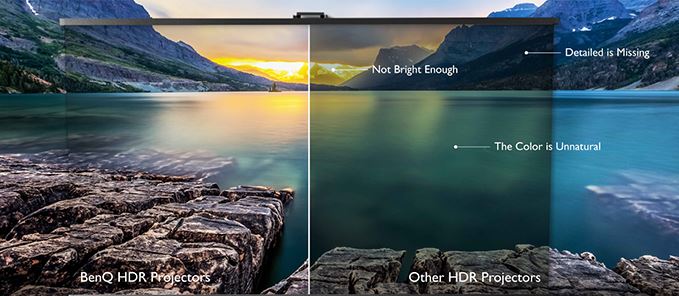 Color Accuracy
BenQ's newest projector doesn't mess around when it comes to its dynamic range. They've built-in an exclusive Auto HDR Color Rendition feature and Cinema-Optimization that makes your home feel more like a theater, and less like your mother's basement (hey man, look… we're not judging). The HT2500 also offers support for HDR10, which means 4K-ready media produces an impressive range of contrast and increased brightness.
The HT2500's CinematicColor technology combines Rec.709 HDTV color accuracy, high native ANSI contrast ratio and RGBRGB color wheel technology to create a picture that is as elegant as a 50-year-old whiskey and as crisp as a kettle fried potato chip. Did we mention that kettle fried potato chips are an excellent movie snack? That's right, people; a home theater projector means no need for ninja-ing your own snacks into the cinema – and no more being a slave to the theater's concession selection. Take that Big Candy! We're looking at you Whoppers!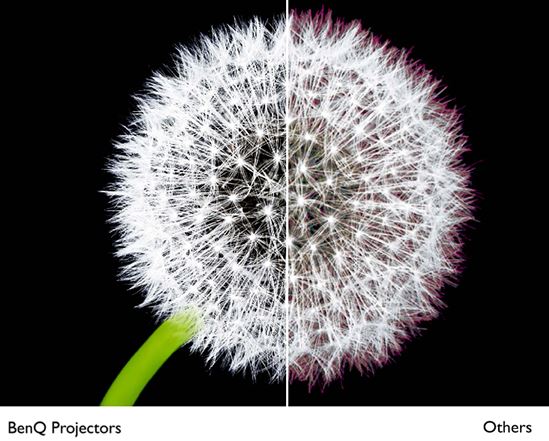 Let's take a closer look at the HT2500's Cinematic Color feature, because this is something that BenQ completely nailed. The technology's authentic Rec. 709 color accuracy allows the projector to display the director's true vision, which for cinephiles, is a real selling point. Think about it this way; for the vast majority of theatrical history, the home movie experience has never been technologically advanced enough to display movies in the manner that the director envisioned them. It's a great time to be a movie lover.
The RGBRGB color wheel allows the projector to achieve 96% Rec. 709 coverage, which guarantees Delta-E less than three performance. For those of you who may never have heard of Delta-E, it is a color management system that measures the distance between two colors. The closer the numbers, the closer the color is to the original source material. While we don't quite understand how they figure out the number (all we know is that it entails a whole of math with symbols we don't understand), we do know that the degree of Delta-E which is squeezed out of the HT2500 is extremely impressive.
One of the problems that some projectors face is their difficulty in displaying flesh tones. The light of the projection beam can sometimes cause a slight skin discoloration, resulting in an almost surreal and distracting viewing experience. BenQ has taken this common issue into consideration with the HT2500. The projector uses a color and pixel enhancer that not only uses an algorithm to construct subtle color saturation, gradients, hues and pigments, but uses edge enhancement to create precise edges which display sharply against any background. This means Morgan Freeman's pores look as circular and perfectly symmetrical as they do in real life.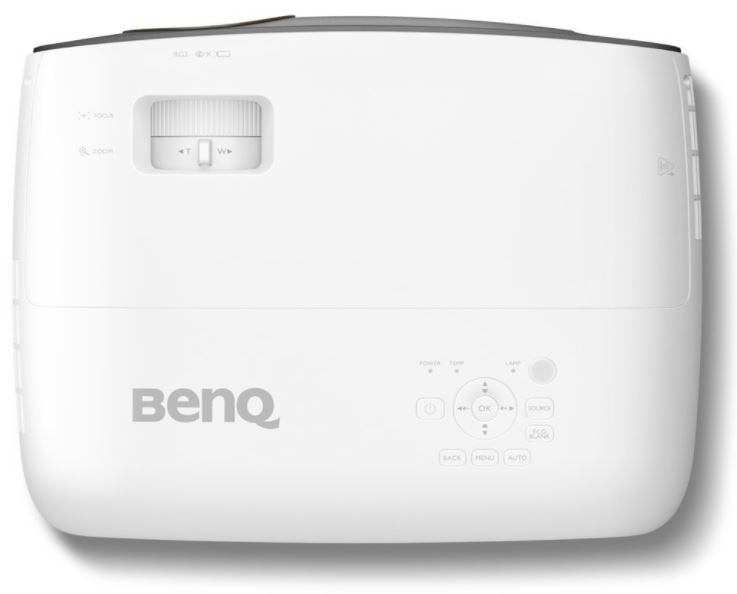 Sound Quality
While video quality is clearly the HT2500's focus, BenQ has included enough built-in audio power to keep us content until we hook up a surround sound system. With integrated CinemaMaster Audio+ 2 audio-enhancing technology, the projector is capable of being used as your only audio source, but most of us you purchase a projector are going to want to hook that bad boy up to a cinema-grade sound system. You don't buy a Porsche and cover it in bumper stickers.
The Audio+ 2 technology uses a variety of exotic metals to produce clear vocal tones and subtle detail sounds. BenQ has used a bit of engineering genius with their housing of the sound system in a resonant sound chamber, allowing for the creation of a much more open and wide-ranging sound. EQ systems that are built right into the box allow the projector to create a cinema-like experience. Can you imagine watching horror movies without those big, bass-y jump scare sounds? That would be like listening to The Beatles without Ringo. Yes, I did just compare jump scares to Ringo Starr – and guess what? They'll both sound pretty darn great on the HT2500.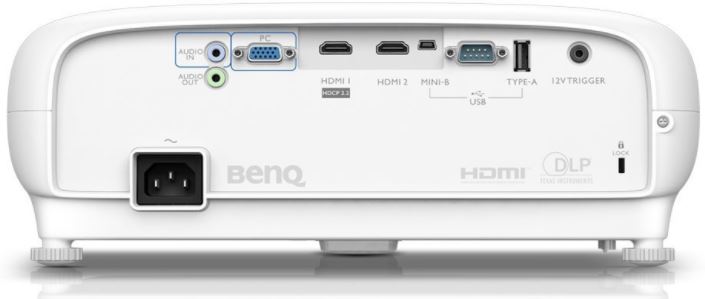 Dimensions and Weight
Considering how tiny the HT2500's form factor is, it still packs quite a punch. The HT2500 only weighs 9.26 lbs., which is nearly half the weight of its most fierce competition, the Veritek HK2288. It also takes up considerably less space than its competitors, measuring 10.71 x 13.9 x 5.31. The few extra inches might not sound like much, but think about what you can do with all that extra table real estate. That's enough room to comfortably store an extra snack, or even conspicuously display some moisturizer in hopes that Morgan Freeman gets the hint.
Screen Size
If you're worried about the screen size being too large or too small, BenQ has included a nifty 1.2X zoom feature which allows you to create a larger picture when needed. Have you ever hosted a drive-thru movie theater in your driveway? It's never too late. The zooming feature also allows you a versatile number of mounting and placement options. There's no additional installation. It's as easy as pressing a button. And if that's too much work for you than you're beyond our help. Or you simply don't have fingers, in which case, we're truly sorry for offending you.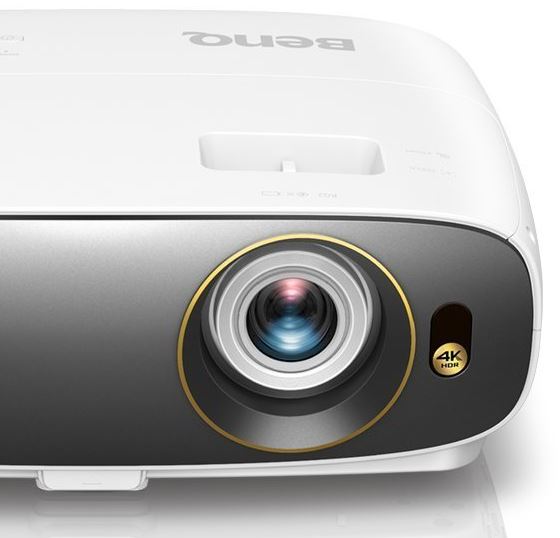 If you've ever owned a projector in the past, you know how frustrating it can be to make sure that the device stays flat and centered. When a projector is even slightly off-kilter it creates an image with an annoyingly distracting trapezoid effect. The HT2500 features a vertical keystone function that allows you to project aligned images from a variety of angles. I would still recommend keeping your projector on a flat surface whenever possible. It's just safer and better for your device's health.
Going Green
One of our main concerns when buying a new device is gauging whether or not it's safe for the environment. BenQ has integrated their SmartEco technology right into the HT2500. The company claims that their LampSave mode allows the projector lamps last for 15,000 hours, which is a disturbing amount of time to be staring into the abyss of Morgan Freeman's sweaty cheek holes, even if it IS in a slightly dimmer and eco-friendly environment. A longer lamp life means less bulb replacements and maintenance, which means less overall waste and a lower cost of ownership.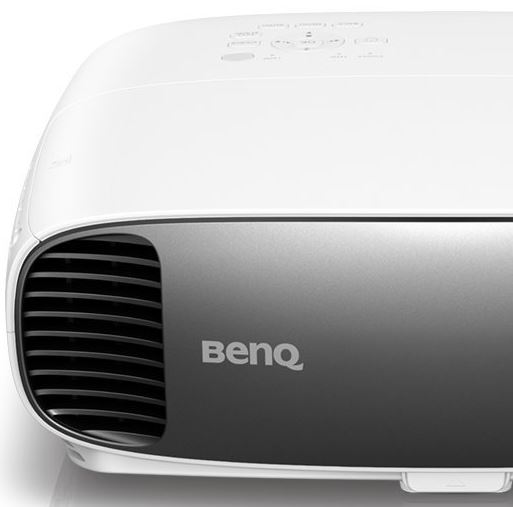 Final Thoughts
At the price point of $1499, there's no other similarly priced projector on the market that measures up to the BenQ HT2550. With its sleek and lightweight design, the HT2550 projector is super-portable and adds an elegant, yet inconspicuously engineered gadget into your rec room. The single DMD DLP ensures that the picture stays stable and clear, and HDR10 support with Rec. 709 quality allows us to watch our favorite films how the directors intended them to be seen. While you might feel it necessary to upgrade the built-in sound system with a higher-end surround sound unit, the projector's stock Audio+ 2 sound technology is perfectly capable of being your standalone choice.
The Competition
When compared to its most similar rival, the $1499.95 Vivitek HK2288-WH, it becomes clear that BenQ has knocked it out of the park with their newest release. The Vivitek is heavier, bulkier, and produces 200 less lumens, which might not seem like much, but results in a 10% gap. The BenQ HT2550 4K UHD HDR is the clear winner among the two options.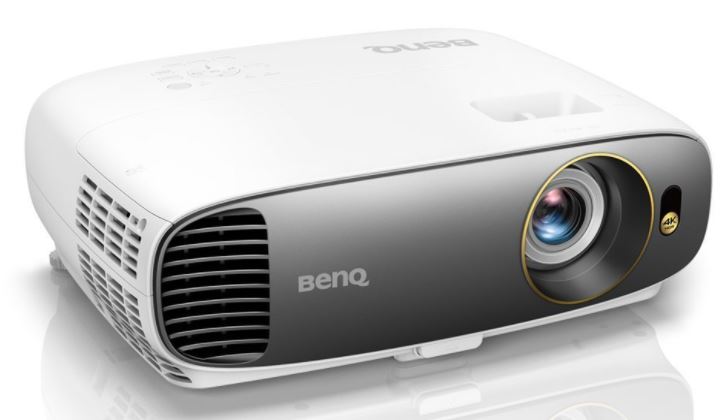 In a Nutshell
The HT2500 is not simply a home entertainment device – it's a full-on home theater projector system. The projector's RGBRGB color wheel, combined with a small footprint (both ecologically and literally) and True 4K picture quality, really allows BenQ to take home projection to the next level. If you're on the fence about jumping into the projector market and have the expendable income, don't be afraid of the leap. Your eyes, and Morgan Freeman's pores, will thank you for it.