When picturing a high end DSLR camera we don't usually see wind, dust, rain and snow, however for those shooting outdoors or even just travelling, it's flagrantly obvious how important durability is. You don't want to be carefully nursing a vulnerable piece of technology. However in today's age where we can pretty much manufacture anything we put our minds to, there are a lot of other considerations as well.
As you know, the Pentax K-70 is being sold on the basis of it being dust proof and weather resistant. While we will break down how effective it really is in this area, it's worth bringing up the qualities of performance and ease of use. It won't much matter how impervious your digital camera is if it isn't capable of actually producing the outdoor and other demanding image types.
It's also worth mentioning that when comparing digital sensors and automatic imaging technology, like auto-focus and shift correction, that ease of use includes but is not limited to how intuitive the mounting and view finding hardware is.
We're also going to be discussing such qualities as appearance and economy in this review. One of the many questions is whether or not it'll provide value in the long term, and suit your individual needs at the same time.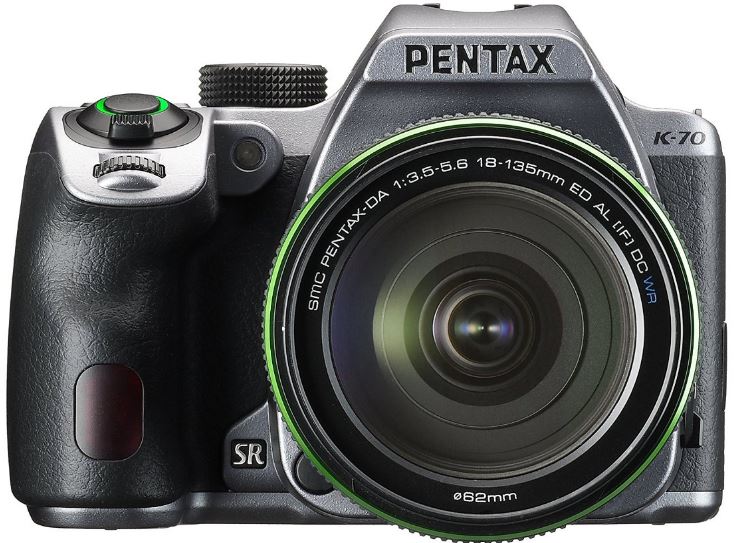 The following features are offered by the Pentax K-70 weather-sealed DSLR camera and will be the basis of our review:
Robust casing that allows for weather resistance and shake reduction.
LCD viewfinder screen with accessibility options.
24.24 megapixel, filter-less CMOS sensor.
Motion correcting AA filter simulator.
WiFi enabled for use with free Sync app.
Strong and Versatile Body Construction
At the price of the Pentax K-70, the virtue of being weatherproof, or at least weather-resistant, isn't enough alone to satisfy the desires of most digital camera owners today. However, this is the first feature that we're going to break down.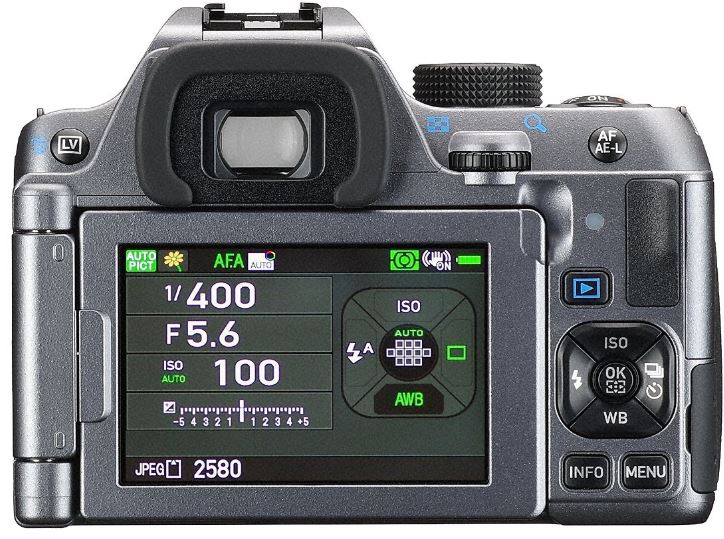 It can be safely said that Pentax doesn't cut any corners in terms of durability in this area, especially when compared with other digital cameras that offer similar features. The reason for this is because of the way its body is designed. For starters, it uses one hundred different weather seals, virtually guaranteeing that no dust will enter the interior of the camera and do damage from build-up.
Next, it's protected from weather by the same sealing measures that gives it an overall weatherproof rating by the manufacturer. Although this certainly doesn't mean that it can withstand sub-zero temperatures or prevent melting if it were set on fire. It does go above and beyond other models by keeping the internal hardware dry and safe from water damage.
Even the LCD viewfinder screen is given protection from water, as you'd expect. Since every crevice has been properly sealed, it's built to endure rain, snow and other weather considerations, including a reasonable temperature range.
Rechargeable Battery and Other Included Hardware
While we're on the subject of durability, the rechargeable lithium ion D-LI109 battery is capable of holding a charge of 7.8 watt hours. In terms of power consumption, it should provide a little under eight hours of continuous use until you have to charge it again.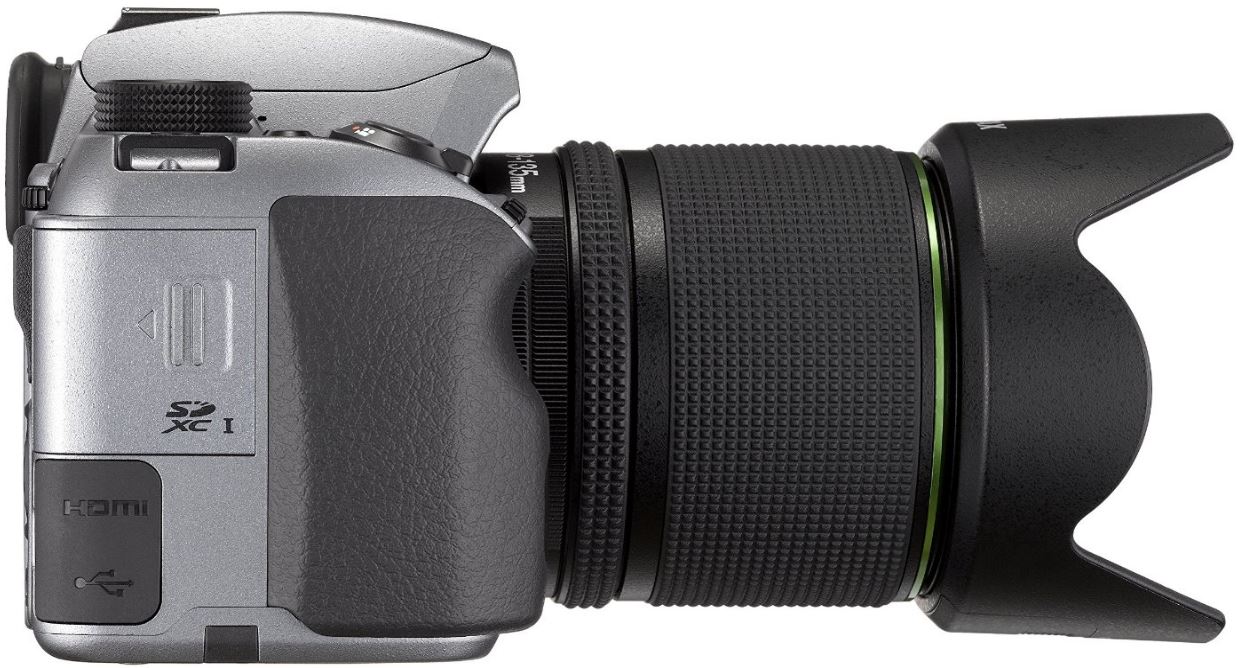 Out of the box you're given the battery and Pentax's compatible D-BC109 charger. There's also a CD that includes the latest Pentax Digital Camera Utility 5 software. What it allows you to do is view, process and edit RAW images saved on your computer, and is a good way to add value without the overhead expense of additional hardware.
You can update the latest version for free by downloading it from the Ricoh Imaging website to keep it up to date. But keep in mind that you're required to have it installed on your PC/Mac initially – it's exclusively compatible with the K-70.
There's also a wearable strap, camera eye cap, hot shoe cover and body cover depending on whether or not you're mounting it to a tripod and/or mounting a flash unit. In keeping with the quality of durability, Pentax has made each of these components comfortable and strong. However, if you have to replace a part it must be compatible, as even the software is designed for the precise model that you're using.
Filter-less CMOS Sensor and Dynamic Image Stabilization
One of the distinct features of the Pentax K-70 is that it uses a type C advanced photo system, which is typically used for single-lens DSLR cameras. One advantage of this is that since it's larger than many other CMOS sensors, it has a smaller viewing range. However, it's capable of capturing sharper images within that scope, than full frame cameras that use a smaller sensor.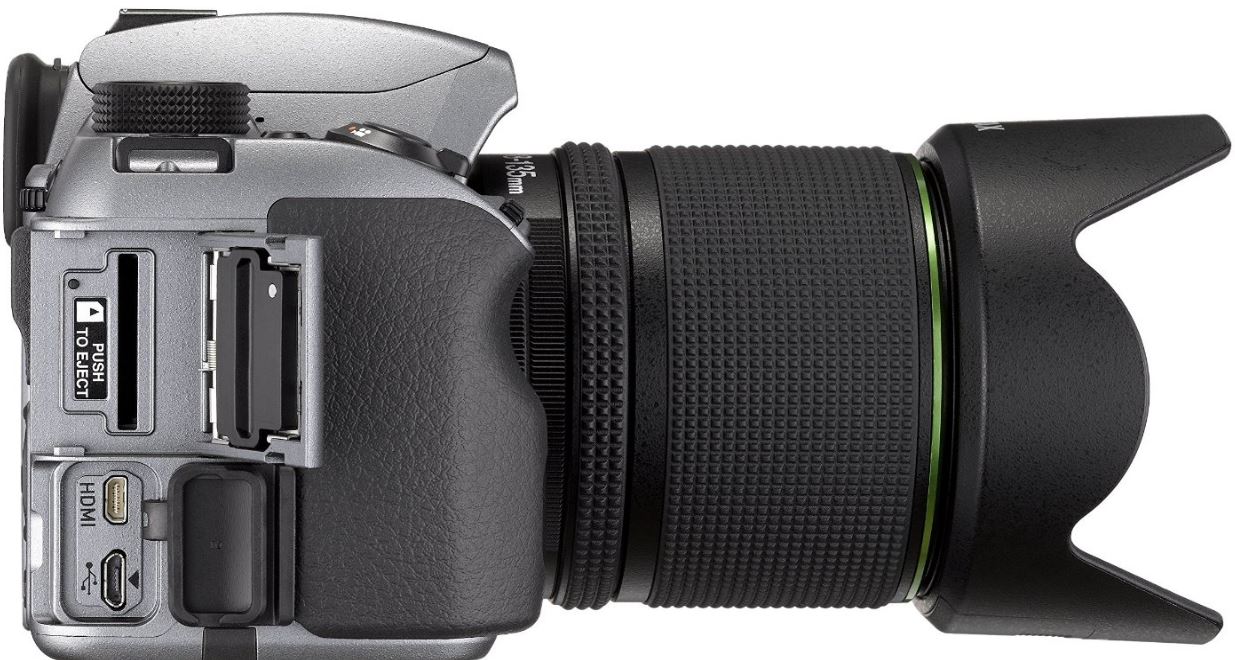 The reason for this is that there's more area for light to reach the sensor. Although it's not as sensitive to light as other models, it still achieves an ISO of between 100 and 204,800, thus producing images with a higher resolution.
Some disadvantages to this are that smaller advanced CMOS sensors within its class can actually achieve high ISO ratings, and also provide a larger focal length, or wider field of vision. That being said, this sensor delivers a whopping 24.24 megapixels for defined high resolution images. It also provides a frame rate of 6 fps when shooting video, and can process and save the image data in 14 bit RAW files.
Advanced Image Processing Features
Any shaking and movement of the camera will in-turn shake the CMOS sensor and produce blurry images and make focusing impossible. Although a tripod helps substantially to stablize, one may not always be available.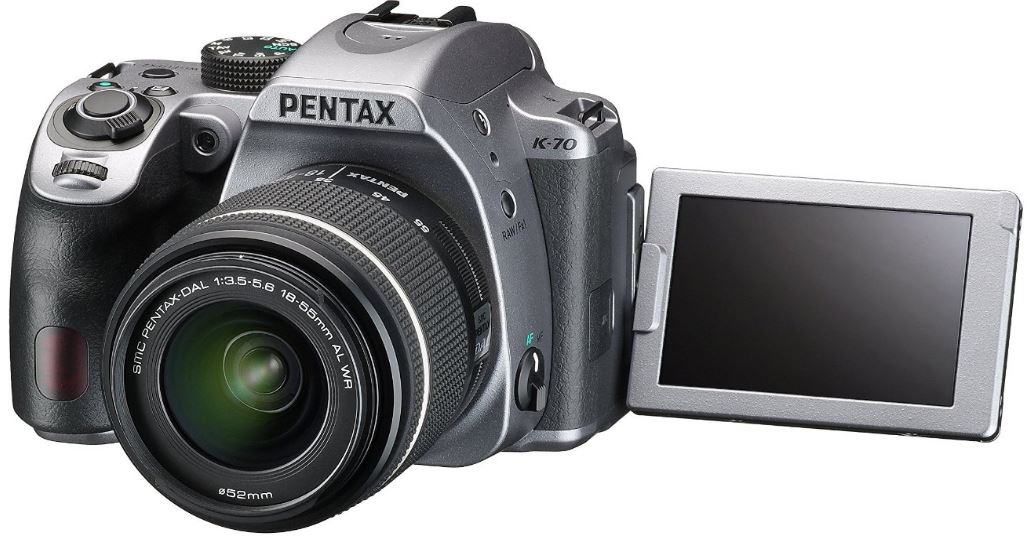 What Pentax has done to counter shaking and movement is include an internal Shake Reduction system that takes advantage of the free floating sensor. It uses a ball-bearing mounted oscillator combined with electromagnetic technology to correct this. Simply put, even the small shakes that can completely distort and blur long-range images are corrected as far as the sensor is concerned, making focusing much easier.
Because the sensor also doesn't use an anti-aliasing filter to correct color distortion, Pentax takes advantage of the power of the sensor to produce a simulated anti-aliasing filter. This is made possible by pixel shift technology that simultaneously takes multiple images at different sensor resolution settings. It then combines them into a single image with a high resolution. Not only does this provide more comprehensive color and light pixel data, but also uses the shake reduction technology to produce a stable, motion corrected image.
Multiple Angle LCD Viewfinder and Smart Technology
Any modern professional or hobbyist photographer understands how important it is to be able to view and adjust your shots before you take them. One of the challenges with a conventional viewfinder is that they typically require mirrored sensor systems and limit the way you access this view.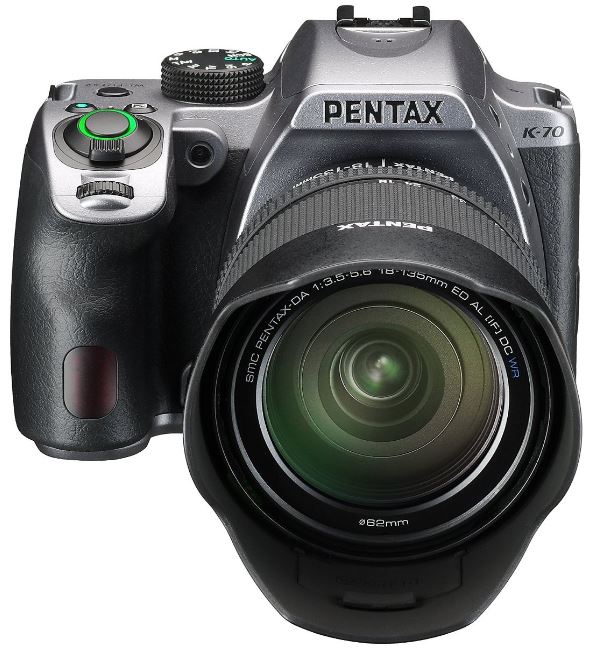 Meanwhile, LCD screens offer greater opportunities to view your shots, as you can move and adjust them to match your field of view. But they're also typically limited by light conditions, and the presentation quality because it relies on an electronic screen.
The Pentax K-70 only offers an LCD screen viewfinder. Although it has 921,000 dots which is lower than many other models, it's been made easy to use, beyond just adjusting the viewing angle. Being limited to a less than accurate reproduction of your shot, it still has a more than an acceptable amount of dots to see your shot clearly. It also features red light night vision to provide added illumination in the dark.
Not to be left behind, it's also WiFi enabled, providing you access to the free Image Sync app. What this does is provide access via your smartphone or tablet, allowing you to shoot remotely from your mobile device, and also view, edit and share your images once they've been wirelessly saved. It's compatible with both Android (version 4.4 to 6.) and iOS devices (version 9.3). What's equally important is that it receives continued developer support despite it being a specifically designed software for a select group of Pentax cameras.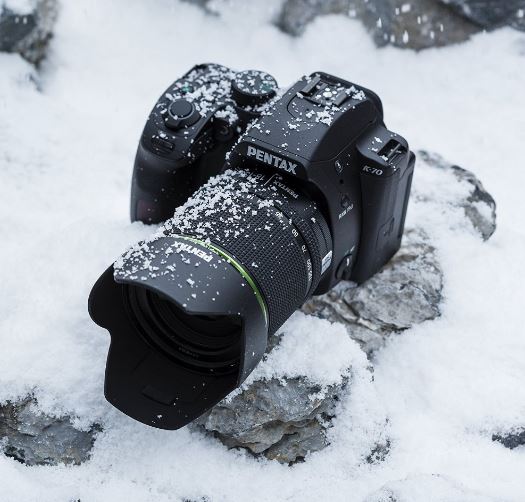 Conclusion
One important consideration that's quite often overlooked, however makes a big difference between bargain quality and valuable digital cameras, is the included guarantees. Many of those who invest in this camera will likely be interested in the durability, and the fact that it's backed by a one-year warranty on parts and labor. This provides a considerable amount of confidence in Pentax's professionalism with the K-70.
Minor performance and ease of use features not already mentioned include a self-timer option, a built-in, internal flash, an HDMI port for high quality data transfer as well as SDXC-compatible flash drive system that allows for larger, faster and more versatile cards.
Its appearance quality features a textured exterior with a smooth black finish, and a rugged, appealing design that complements its durability. Overall, it seems to be a solid choice for those needing a high-quality DSLR that's built to withstand the constant abuse of the elements.