The Philips SHQ4300WS/27 Sports Headphones are perfect for anyone who loves keeping themselves fit and healthy and stay entertained at the same time. Ever since the brand launched its first line of headphones, Philips has been recognized as one of the top manufacturers of these kinds of products that pair well with our everyday lives.
The latest set of headphones in the Philips line, the SHQ4300WS/27 ActionFit Earbuds Neckband Headphones, have been developed as a paramount tool for any fitness buff's arsenal. These headphones are packed with revolutionary features to ensure maximum usage with maximum enjoyment.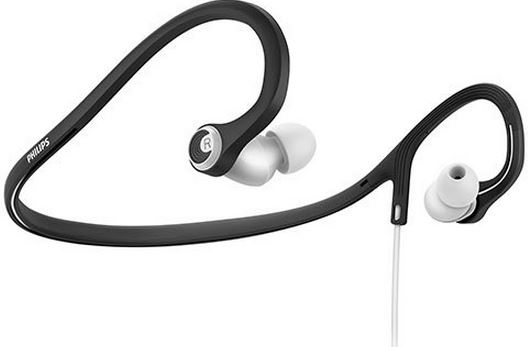 They're equipped with specialized earbuds, which are known as "fit action earbuds". These specialized earbuds can withstand the harsh conditions presented by high intensity exercises and demanding workouts such as running, biking, and going to the gym for a weightlifting session, circuit training, aerobics, spin class, and more.
These new headphones from Philips possess great comfort as they provide a fantastic fit and are also very lightweight and portable. The ingeniously designed textured and rubberized neckband helps them stay in place despite excessive physical activity with sweating and moisture brought about by physical exercise.
As Philips products are known for their exceptional quality, the SHQ4300WS/27 Sports Headphones are no exception. For their $39.99 price tag, these headphones are of great quality. Aside from their flexibility, they're also very resistant to both sweat, water, and other types of moisture.
These headphones are said to withstand any and all impact and heavy usage since they're reinforced with Kevlar to ensure maximum durability throughout a long period of time. The cables are built to be heavy duty and are very resistant to breaking and tearing over years of daily use.
Key Features
The SHQ4300WS/27 ActionFit Earbuds Neckband Headphones boast four key features that make them a great choice and highly unique at the same time. First, is the excellent sound quality they produce. These headphones have their own bass and power output, meaning that the sound is almost unparalleled considering the wide selection of headphones in its price range ($39.99 on Amazon).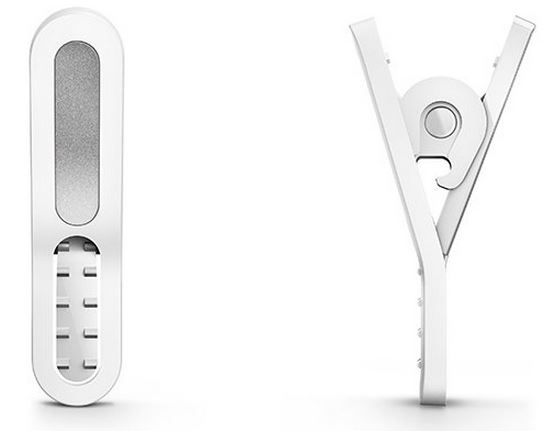 Aside from having amazing sound and bass quality produced by a 9mm driver, they also have noise-cancellation capabilities to help a person keep their momentum and stay "in the zone" during a workout.
The second key feature of these headphones is the lightweight structure. The neckband is made from a lightweight yet incredibly durable material, meaning that there won't be a lot of stress brought about by wearing them for a prolonged period of time or during extensive workouts.
Both the rubberized hooks and the elastic neckband made with textured rubber for maximum grip are substantial in terms of materials used and the comfort they provide, even in high intensity situations. They provide a natural and optimal fit right out of the box with little adjustment.
These headphones also come with different options for the size of the plugs to make sure that they always fit snugly and don't fall out. This specific feature is especially helpful for runners since their headphones can tend slip out of their ears, especially at fast paces.
The third key feature is that they're virtually fully resistant to sweat, water, and most types of moisture. The materials used in the production of the Philips SHQ4300WS/27 Sports Headphones are waterproofed according to the standards of IPX 4/7, meaning they will function well in even the most unforgiving of climates.
Lastly, the fourth feature is that the wires are tangle-free. Aside from the three different earplug choices, they come with a cable clip to help keep them untangled and out of the way. You can easily move around and perform rigorous tasks without worrying that the wires will entangle one another.
All these features ensure a comfortable, hassle-free music and workout experience.
Specifications
The Philips SHQ4300WS/27 Sports Headphones have a sensitivity level of 102 dB and measure 12 x 13 x 4 cm in terms of width, height, and diamter dimensions. The lightweight quality weighs in at only 0.0064 pounds (11.4 grams), making them incredible easy to handle. Additionally, many are happy to find out that they're available in two colors, orange and black.
The length of the cable is 1.0m, which may prove short for some users, but be completely adequate for others. They also have a frequency response of 15-22 000 Hz and possess an impedance of 16 ohms together with a maximum power input of 20 kW.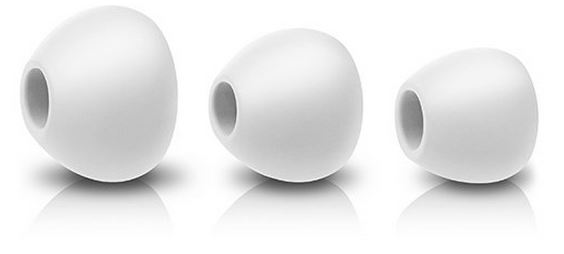 Pros
The Philips SHQ4300WS/27 Sports Headphones are among the best choices for sports headphones on the market to date. The materials used in the production of these headphones are exemplary and are definitely substantial to others within the same price range. They provide excellent comfort and sound quality for their price.
The water and sweat proof Philips SHQ4300WS/27 Sports Headphones feature a textured elastic rubber neckband, which fits most heads, male or female. The lightweight quality of these headphones does not deter the superior sound quality they have.
While only weighing in at 0.0064 pounds (11.4 grams), they're sound cancelling and even have a 9mm driver to produce amazing bass and sound quality for a considerably low price.
They come with different options for the sizes of its earplugs and this ensures an almost, if not, perfect fit for any user. This is an important addition as it's a major hassle for headphones to fall off in the middle of an intense workout and having the need to re-insert and re-adjust them, which can ultimately throw a person off his or her much needed momentum.
The tangle-free wires are especially helpful as getting caught up in untangling the wires on headphones can often lead to distraction and sometimes even accidents.
The Verdict
The Philips SHQ4300WS/27 ActionFit Earbuds Neckband Headphones are in possession of specifications that are definitely worth the investment. A 102 decibel sensitivity level, a frequency response of 15-22 000 Hz, and an impedance of 16 ohms coupled with a maximum power input of 20 kW makes these one of the best sports headphones available on the market today. Overall, we wouldn't hesitate to recommend them to anyone who's looking for fantastic audio quality during their workouts.