When you're working out, listening to your favorite music can give you the motivation you need to improve your fitness to the next level. Whether you're running on the treadmill, lifting weights, or participating in an adventure race, it's important that they stay snug to fit but also comfortable for long periods of time. And if you want the best mobility, choosing a wireless pair that utilizes Bluetooth is a great idea.
Lately, we've received a lot of inquiries regarding a new set of earbuds that recently hit the market. Known as the Photive EB200 Wireless Bluetooth Earbuds, they're designed with functionality in mind while providing phenomenal sound quality to excel with intense workouts and rigorous activities. We purchased a pair and decided to try them out for ourselves to see what they were all about.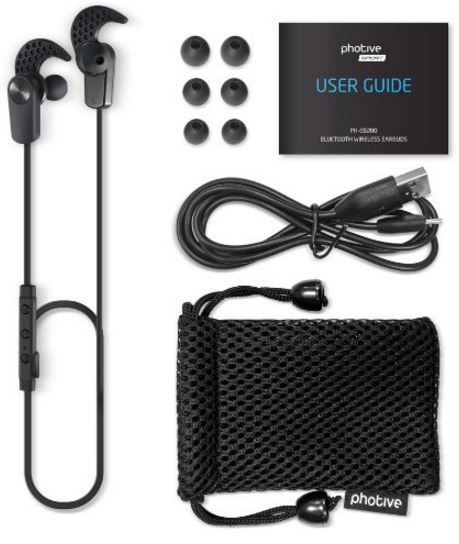 Unboxing and Using for the First Time
Since I purchased them through Amazon.com, it took me just two days to receive them. Right as I unboxed them, I noticed a wealth of accessories that were included such as 3 pairs of different sized ear cups, a micro USB charging cable, a user guide, and a small protective carrying pouch. With everything nice and neatly layed out in front of me, I took a quick glance at the use guide to familiarize myself with everything. My first interest was to try them on and see how they fit.
Sizing
Since there are a variety of different sized ear cups that are included, it's easy to find a perfect fit with little trial and error. I selected the mid-size and it was a great match. Right away I noticed how snug they felt, but at the same time, they didn't have any pressure points or uncomfortable areas that stood out. Each earbud has a flexible stabilizing bar that keep them firmly in position and over time, they mold to the unique shape of your ears.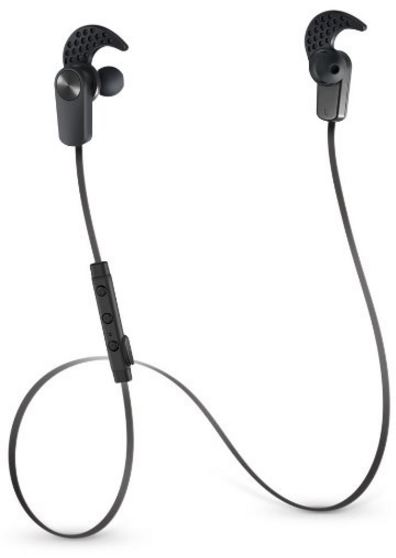 My next thought was, I can't wait to see how they sound, but first I needed to pair them to my iPhone.
Pairing
Bluetooth 4.0 offers the best of both worlds – wireless capabilities and extended battery life. It's a super efficient technology that's commonly used in most wireless applications these days to give us the wireless flexibility that we crave.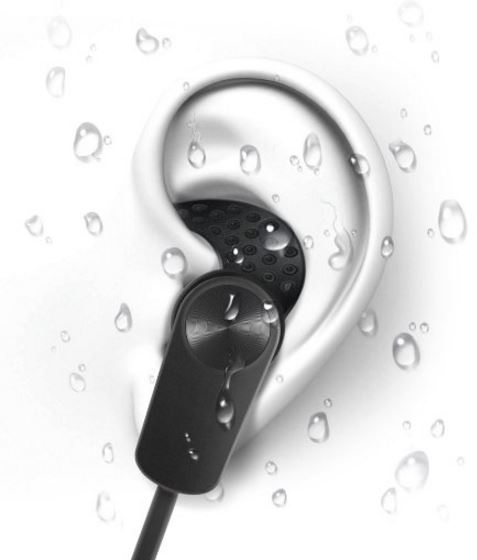 Pairing them is a piece of cake. Although they're compatible with any Bluetooth enabled device, I use them with my iPhone and never have any connection issues. Simply turn them on and go into your Bluetooth settings and you'll see them as an available device to pair to. In a matter of seconds they'll be paired together and you'll be on your way. The wireless range is around 30 feet which gives you a ton of movement range between the earbuds and your music player.
Sound Quality
The sound that the Photive EB200 Wireless Bluetooth Earbuds puts out is remarkably clear and vibrant, especially in comparison to the low price they retail for. We've tested similar Sony or Beats headphones and found the quality to be quite comparable. The highs, mids, and lows all coordinate clearly and the bass provides the deep sounds that make for a rich audio listening experience. Equipped with APT-X audio Enhancement and high quality drivers, they truly sound awesome!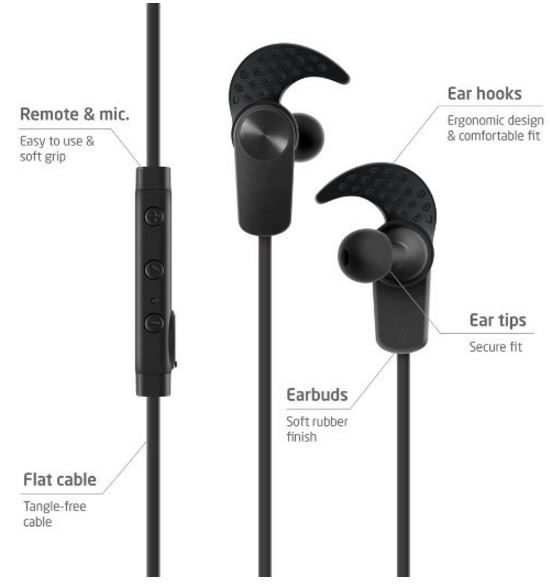 In-Line Controls
A lot of functionality is available thanks to the in-line controls that enable you to adjust the volume, change the track, or play and pause your tunes. Additionally, these controls come in handy because you can answer a phone call without touching your phone, and then be right back to listening to music when you hang up. These are right at your fingertips, located discreetly on the cable that's between both earbuds.
Tangle-Free
Since the EB200 Bluetooth earbuds have a flat cable design, they won't get tangled or messy. They lay flat and make for an easy storage arrangement that will have them ready to go whenever you want to use them. This design is becoming more of a standard because it also adds longevity and durability to the design.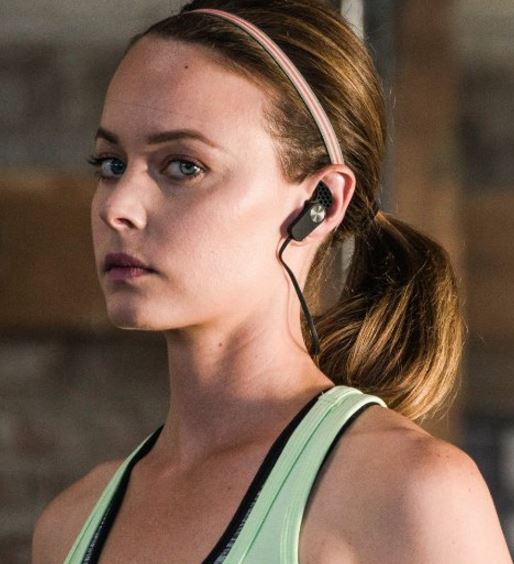 Battery
With anything that's wireless, battery life can be absolutely crucial. Included is a small micro USB cable that gives you a universal way to charge them up in a matter of two hours. This charge time is relatively short since the battery lasts for as long as six hours in most cases. I found this to be true as advertised, since each time I've had them die around the 5:30 to 6:15 hour mark. (Yes, I actually timed it!)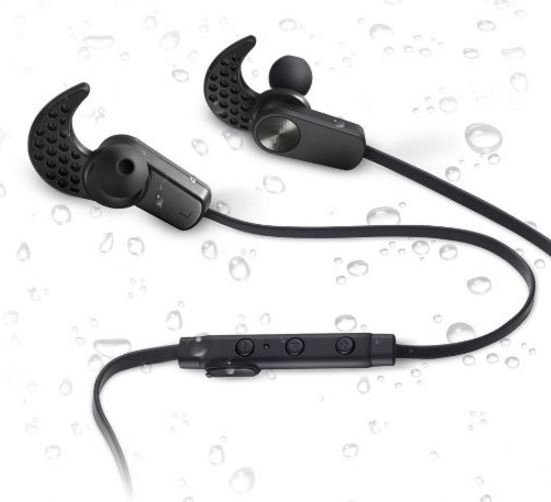 Durability
They're completely water-resistant thanks to "Watersafe Technology" to give them long lasting durability for years to come. Right out of the box, it's apparent that they're built to last. Although you probably don't want to intentionally crush or smash them, they seem to take a beating well. As they're made for an active lifestyle, it's nice to see that they're comprised of strong materials that appear to have no problem lasting through a bit of abuse.
Overall Thoughts
To conclude, I must say that the Photive EB200 Wireless Bluetooth Earbuds are a great choice. Full wireless capability with a snug, comfortable fit that's proven itself over time to be ideal for working out, rigorous activity, or your favorite adventures. They're priced affordably and easy on a budget, making them a popular choice and a great option for most individuals. Additionally, Photive is a USA based company that protects them under a 12 month parts and labor warranty – so you really can't go wrong.