Listening to music wherever you go is a luxury that many people tend to always be excited about. If you're spending time in the great outdoors or packing for your upcoming vacation, bringing along a high quality wireless Bluetooth speaker is the best way to enjoy your tunes wherever you find yourself.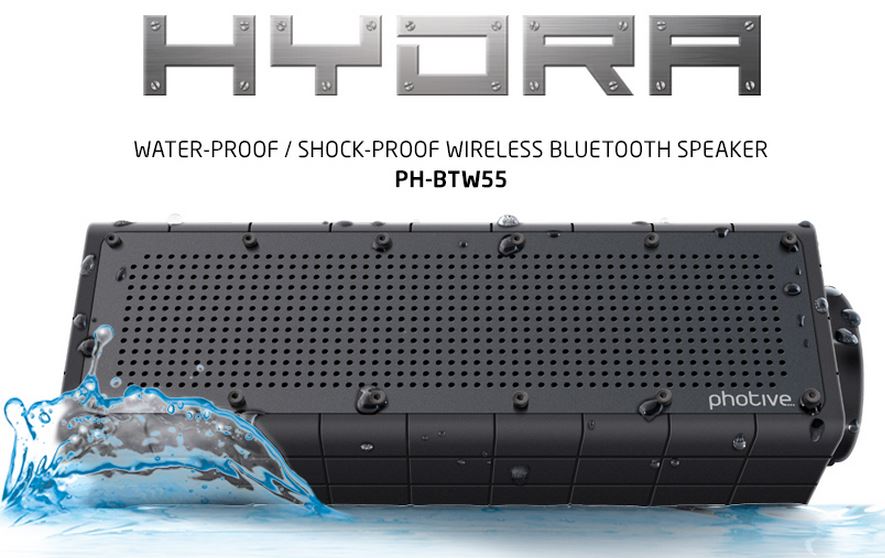 Built for ruggedness and enduring mother nature, the Photive HYDRA Wireless Bluetooth Speaker is one of the most popular and best investments you can make if you're in need of a way to listen to your favorite music, radio station, or your favorite tracks while you're on the go – all without having to worry about the durability and longevity of the speaker itself. This thing is built to last, and built to withstand abuse from the elements and accidental drops on hard ground. We had the opportunity to get our hands on it for ourselves to see what it truly has to offer.
Completely Rugged and Durable
The Photive HYDRA offers an incredible amount of resistance against mother nature since it's waterproof, dust-proof, and shockproof. In fact, it's rated to the IP66 standards for 100% protection against water, dust, and other particles that would otherwise make any other Bluetooth speaker simply fail after a few uses outdoors. By taking one look at it, you'll notice that it looks as sturdy and strong, but by placing it in your hands you'll notice that the entire exterior is completely rubberized for the best impact resistance possible. Additional to it being more impact resistant because of this rubber coating, it also makes it easy to grip and handle when needed.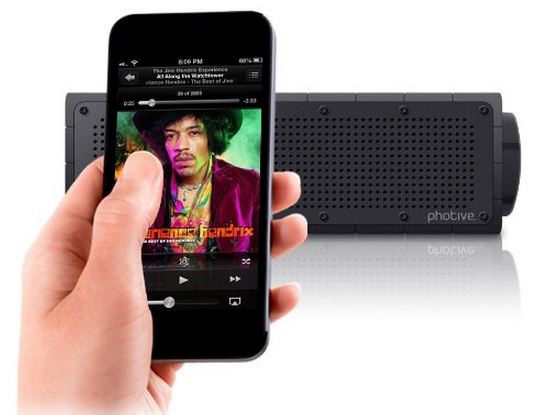 Bluetooth 4.0
Thanks to the latest Bluetooth 4.0 technology, you can enjoy music without the wires and cables that always tend to get tangled. Simply pair it to your smartphone or smart-enabled device and you'll be ready to hear crystal clear transmission without any distortion or lack of energy.
In fact, Bluetooth 4.0 is ultra-optimized for the best performance with less energy consumption, and the crystal clear sound you expect from a high-end wireless/portable speaker. As far as it's wireless range goes, you can readily expect to get just over 30 feet away from your smartphone or music player before the signal begins to fade away. Keep the HYDRA and your audio player within this range for the best experience.
If you're one who doesn't have or use Bluetooth, you're still able to plug in any device with a standard 3.5 millimeter audio jack to enjoy your music.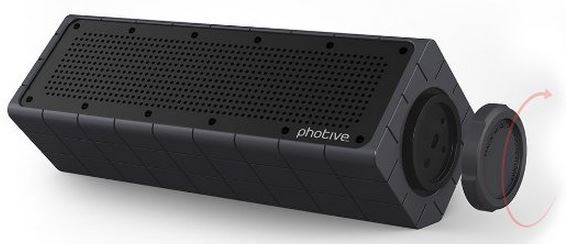 Superb Sound Quality
With it's small and unobtrusive size, many are blown away by the HYDRA's ability to produce fantastic sound quality with deep bass and precise tunes. Thanks to the internal passive subwoofer and two 40mm drivers, you'll be able to enjoy the sound quality you're striving for without the ridiculous price tag of similar speakers from other manufacturers like Sony or Bose. The sound clarity is crystal clear and the bass always sounds deep, real, and extraordinarily lifelike to help bring your listening to the next level of entertainment.
Lithium Ion Rechargeable Battery
With a single charge, users are able to enjoy up to 8 hours of continuous enjoyment without any interruptions. The lithium ion battery is designed to hold thousands of charge/recharge cycles and deliver promising power when you require it. After all, if the battery wasn't any good, it honestly wouldn't be worth the price. But the internal battery is built with quality in mind and is ready for years of listening.
Use as a Shower Speaker
Often times when people buy new electronics, they buy them for one purpose, or one intended use. It's great when something works for multiple purposes and can be used more than expected. This is the case with the Photive HYDRA. In fact, since it's completely waterproof and compact in size, it doubles as a shower radio that can be used every morning or night when you hop in the shower. Although this probably isn't the initial reason that people look into the HYDRA, it's an additional feature that makes it an even better choice than your standard Bluetooth speaker.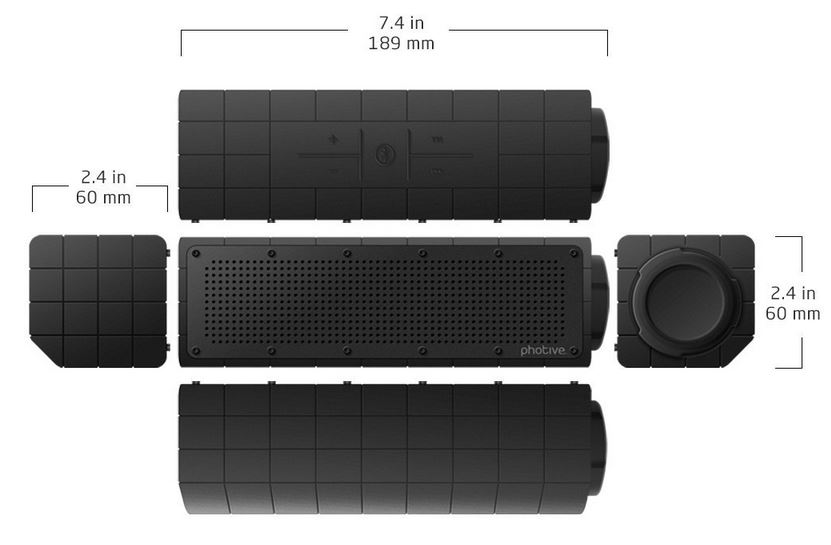 Specifications
Output Power: 3.5 watts x 2
Waterproof Rating: IP 66
Frequency Response: 90 hz – 20 khz
Sensitivity: 80db +/- 2db
Battery: 2600 mAh with 8 hours of play time
Bluetooth Distance: 33 feet or 10 meters
What's Included?
When you purchase the Photive HYDRA Rugged Bluetooth Speaker from Amazon.com, you'll enjoy a few added accessories in the box. Included is a USB charging cable, a 3.5 millimeter audio cable, user guide, and of course the speaker itself. Everything is very simple to use and configure – even for the first time. It doesn't take an expert to get it up and running for the first time, just a couple of minutes and a few glances at the instructions.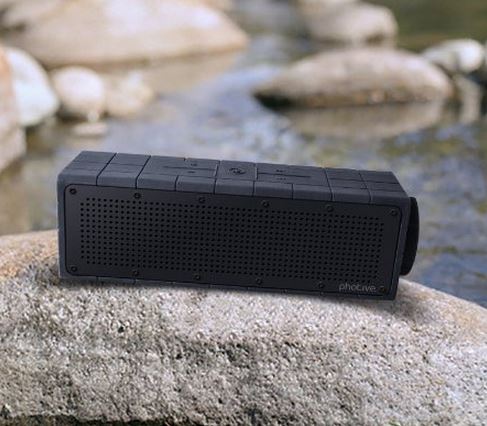 Overall Thoughts
We love to see new products innovate Bluetooth technology to work so well with all of our favorite smart-enabled electronics that we enjoy on a daily basis. The Photive HYDRA Rugged Bluetooth Speaker is a fantastic choice if you're looking to pair top-notch audio quality, superb battery life, and exceptional value all together in a single package. Needless to say, we highly recommend it to any music lover who wants to enjoy music with few limitations – the Photive HYDRA is truly a fine investment.