When you're working out at the gym, running in the rain, or doing your routine exercise, it's important to have a high quality set of earbuds that are there to provide you with your favorite music. Small, sleek, and super comfortable, the Photive PH-BTE70 Wireless Bluetooth Earbuds provide the perfect solution for those who are looking for the best. They're one of the latest releases from Photive, and a definite upgrade from the Photive PH-BTE50. With a new design, and an improved set of features, the PH-BTE70 seem to have it all.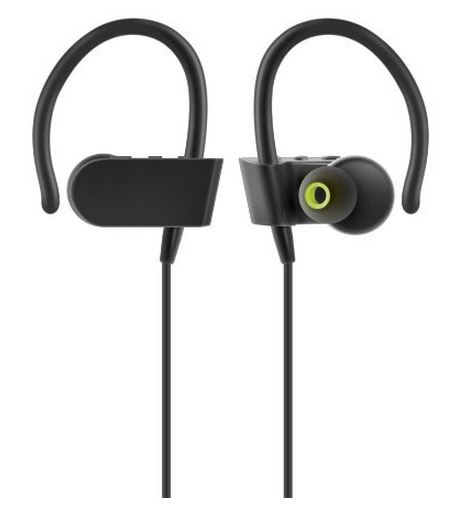 Unmatched Comfort
Since they're small in size and made from a very soft material, these earbuds won't cause discomfort – even after hours of continuous use during your workout. Each earbud is equipped with a bendable ear hook that clings around your ear so they are always in place and never fall out. Through intense movements and vigorous activities, you won't need to worry about them coming loose. Nothing is more annoying than having to constantly fix your earbuds and keep them in place.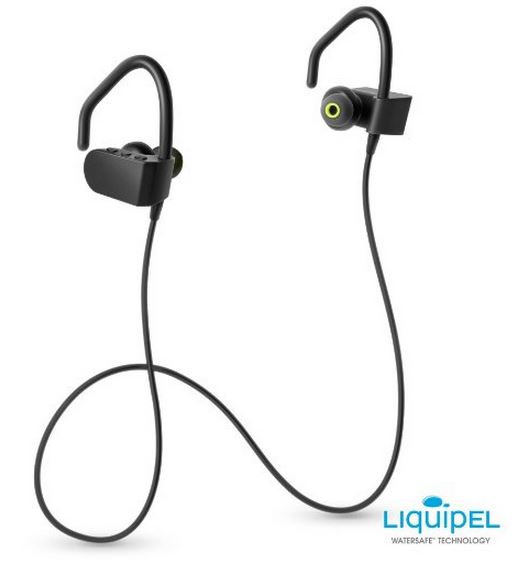 Fantastic Sound Quality
The Photive PH-BTE70 Wireless Bluetooth Earbuds utilize the advanced APTX sound to emit the finest acoustics with the best clarity. But don't worry, they pack a punch and provide substantial amounts of bass in their small design. The amount of bass they deliver is downright astonishing – describing sound in text isn't easy, but expect a whole lot of bass with a wide volume range. Listeners have the ability to crank up the volume to a loud maximum level, which some love, but others may never want to experience because they can be extremely loud.
Wireless
One of the best and most obvious features is their wireless capability. With the help of Bluetooth 4.0, the PH-BTE70 will have you completely un-tethered from your smart phone or mp3 player so you can move freely about. Of course there is a wire going from ear to ear, but this small cable never really gets in the way. The wireless feature is probably the very first thing that most people notice about them. Of course they're not the only wireless earbud on the market, but the way they perform is well above average. Charging them takes about two hours when the battery is completely low, but they can be used for around 6 hours per each charge, so expect to get a lot of usage out of them before you need to plug them in again.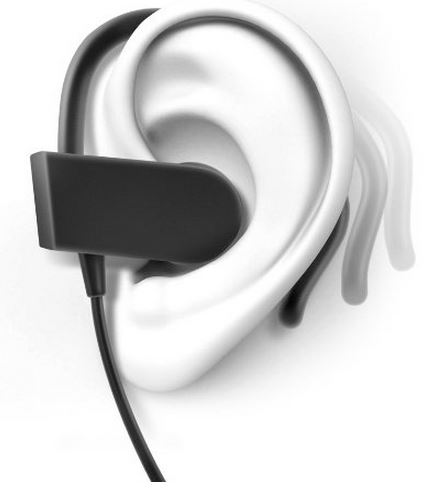 Perfect for Workouts
Since they're completely sweat-proof, weatherproof, and IPx6 rated for water resistance, you need not worry about them when they get a little damp. Their snug hook keeps them right where you need them to provide you with continuous music for hours on end. Best of all, you don't have to touch your smartphone or mp3 player thanks to the on-board controls. Located on the side of the earbud is an assortment of the functioning buttons you need to control your music. Play, pause, change tracks, or pair your device with the click of a button in a convenient location.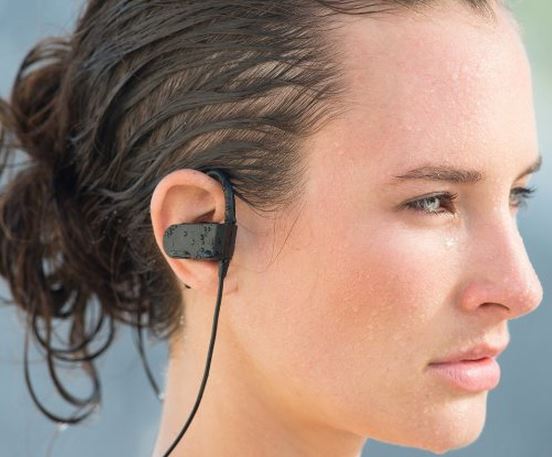 Answer Calls
Thanks to the functional buttons on the earbud, you can pause your music to take or reject a phone call when you're on the go – all without touching your phone. Just press the discreetly located button and you'll make for a much more productive time.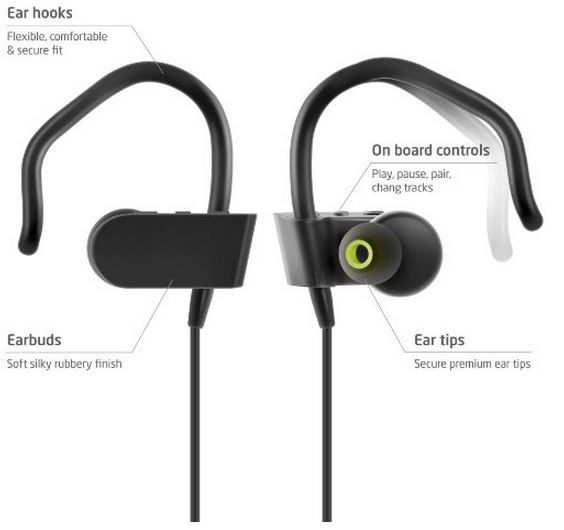 Specifications
Audio Profile: APTX
Talk/Music Time: About 6 hours with a 2 hour charging time.
Weight: 0.6 ounces
Battery Type: Rechargeable lithium polymer.
Wireless Distance: 33 feet or 10 meters.
Bluetooth Version: 4.1
What's Included?
Micro USB Charging Cable
Ear Tips
Cord Management Clips
User Guide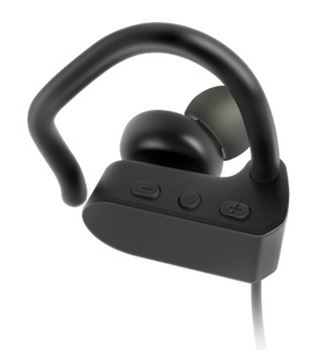 Overall Thoughts
It's always exciting when we get the opportunity to test and review a product that we would use in our everyday lives. The Photive PH-BTE70 Wireless Bluetooth Earbuds provide the perfect blend of high quality acoustics with long lasting durability. They stay snug in your ears and are a perfect pair for even the most rigorous of workouts. Their wireless capabilities are impressive and the internal battery performs flawlessly. We've been testing them for about a month and haven't had any issues with them. They still look as good as the day they were taken out of the box, and the sound is still incredible!
Meet Derek, "TechGuru," a 34-year-old technology enthusiast with a deep passion for tech innovations. With extensive experience, he specializes in gaming hardware and software, and has expertise in gadgets, custom PCs, and audio.
Besides writing about tech and reviewing new products, Derek enjoys traveling, hiking, and photography. Committed to keeping up with the latest industry trends, he aims to guide readers in making informed tech decisions.