Our smartphones seem to follow us everywhere we go. Whether we're out for just a few minutes or on vacation for a few days, we often feel lost without them. Gone are the days when you had to carry around a camera and always have it on hand. Today, just about every person out there utilizes their cell phone to snap pictures and videos of their good times throughout the day. But taking a photo or video without some assistance doesn't always make for the best images. Many have heard of the 'Selfie Stick', but most haven't been introduced to the SelfieGo QuickSnap MP-B2. It's a selfie stick that's built for every adventure you have in mind, with a multitude of features that have made it one of the most popular '5 star choices' on Amazon. We were given the opportunity to try it out for ourselves and are here to give some honest information about it.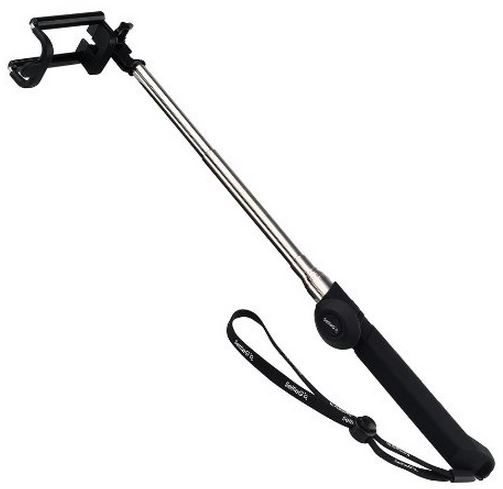 Bluetooth Remote Camera Shutter
One of the coolest and most appealing features of the SelfieGo QuickSnap MP-B2 is the Bluetooth Remote Camera Shutter Button. It's a small button that's located on the handle that allows you to click the precise moments that you want your camera to capture. Best of all, it's completely wireless since it uses Bluetooth technology. Just connect it via Bluetooth and you'll be in control in a matter of seconds.
Wide Range of Compatibility
At the end of the stick is the mechanism to secure your camera or phone. It's in a U-shape with a protective rubberized coating that allows you to securely fasten just about any device you can think of that takes pictures, as long as it's under 3.3 inches wide. It works universally for all iPhones, the Samsung Galaxy, and just about all of the others.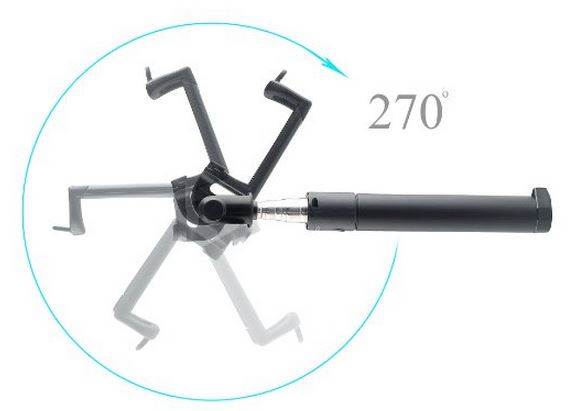 Adjustment
The pole is completely adjustable from a few different aspects. The pole telescopically extends from the handle to a maximum length of 32 inches. The head where the camera is to be placed can be manually adjusted within a wide 270 degree range. There's a small mechanism that tightens and loosens the head in a swivel motion so you can adjust it to your exact requirements for the perfect shot each and every time.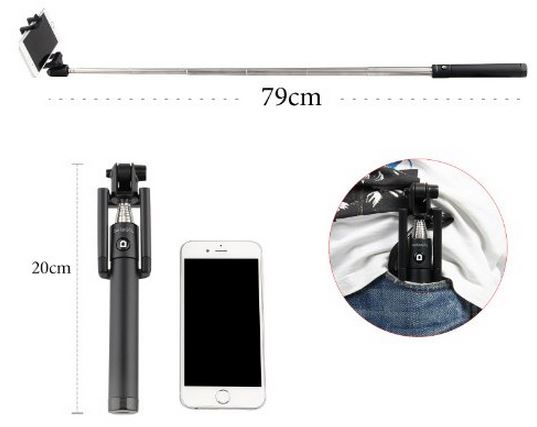 Comfort and Usability
Since the SelfieGo QuickSnap MP-B2 telescopically extends, it can actually achieve a fairly compact size that makes it easy for traveling and on the go adventures. The handle is covered in a rubberized grip that gives you good leverage for holding it up and away from yourself. Additionally, there's a lanyard that can be worn around your wrist – just in case you accidently let go unexpectedly. Right out of the box, you'll notice the comfort and features were designed with users in mind. It feels solid, high quality, and built to last for several years to come.
Specifications
Bluetooth Version: 3.0
Compatibility: iOS, Android, or any camera under 3.3 inches wide.
Battery: CR2025 3V Lithium Coin Battery (150 mAh)
Collapsed Length: 8.27 inches
Extended Length: 32 inches
Weight: 5.3 ounces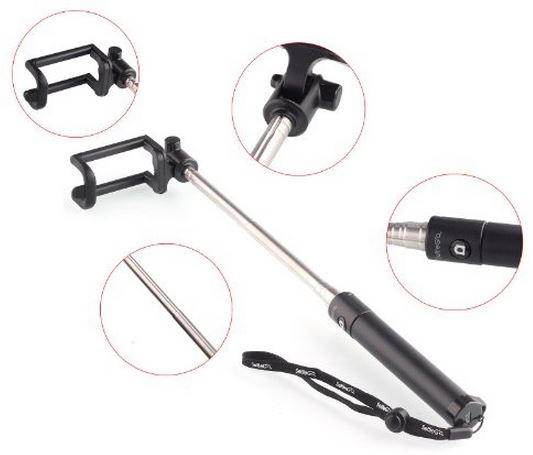 What's Included?
The box is quite small, but so is the SelfieGo QuickSnap MP-B2 itself. Included in the package are a few additional accessories, and of course, the monopod itself. One detachable remote camera shutter comes included with a small CR2025 3V lithium coin battery already installed. However, an additional coin battery comes included as a backup for whenever the remote loses it's ability to function. Additionally, there's a small user manual that covers the basic functions that you need to know.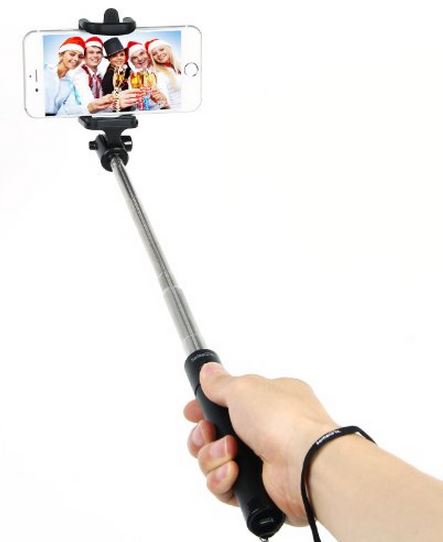 Overall Thoughts
Although selfie sticks aren't a requirement on everyone's agenda, they sure make photo taking a lot more successful. The SelfieGo QuickSnap MP-B2 is probably one of the best selfie sticks we've seen available, since it has a lot of great things going for it. Weighing in at just 5.3 ounces or 150 grams, it's lightweight, durable, and full of features that make selfies easy to snap. The universal U-shaped phone holder works incredibly well for a universal fit for just about any smartphone or camera that you own. Gone are the days where you need a third person to take your photograph; invest less than $15 in the SelfieGo QuickSnap MP-B2 and you'll be on your way with a worthwhile product that you'll likely bring with you everywhere you go.