Plantronics is one of the most esteemed and prolific electronic companies, with over 50 of experience in the business. If you haven't heard of them, you're about to hear a lot more. Plantronics has been a noteworthy brand from the get-go, providing none other than Neil Armstrong with headsets during the iconic moon landing. Since then, they've been making impressive strides in a wide range of products, particularly with their audio equipment.
Enter the Plantronics BackBeat Pro 2 Special Edition. If they're anything like the original BackBeat Pros, they're bound to be good. As far as mid-range, wireless, noise cancelling headphones go, the BackBeat Pros are amongst the best. The original BackBeat Pros received consistent top notch reviews from users and fans, making these headphones hard to live up to. Plantronics managed to improve features and popular aspects of the originals while also adding to and expanding their product with new innovations that make them stand out.
If consumer reviews are any reflection of their quality, the BackBeat Pro 2 Wireless Noise Cancelling Headphones are some of the best on the market. If you're a longtime fan of Plantronics, and especially the original BackBeat Pros, you'll likely be impressed at what they have to offer.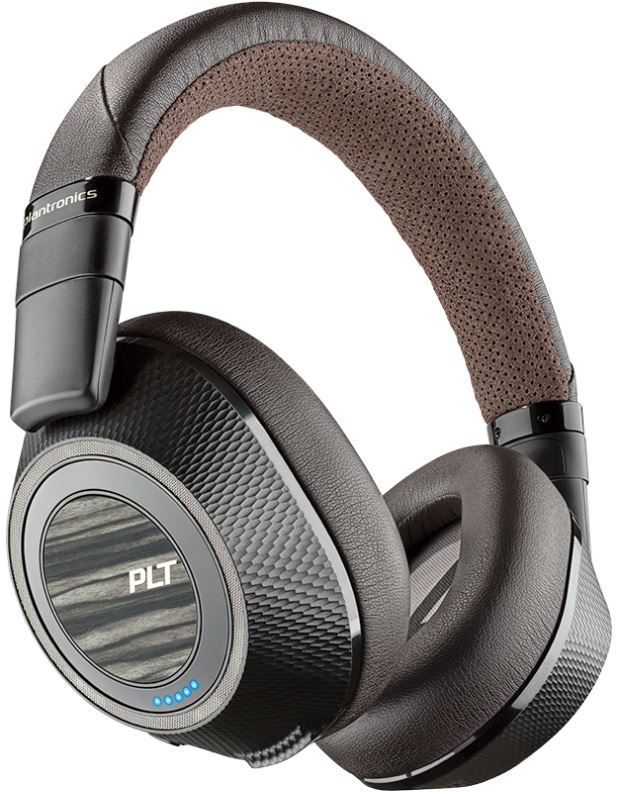 First Look
It's clear from first glance that Plantronics did not intend on simply ramping up the original BackBeat Pro. The style and structure is much more refined and artistic than the originals. Frankly, there aren't a lot of aesthetic similarities between the two. But our first impression is that every one of the changes is an improvement. Not only do the headphones look new and improved, they also feel as high quality as their materials and features suggest.
For starters, they ditched the classic black look and went for a more luxurious looking grey/brown color scheme, complimented by wood panel sidings. The whole look results in a very stylish yet casually sophisticated headphone that you'll want to be caught with. Not only are they clear improvements from the originals, but they are also a refreshing change from the usual black, silver and chrome color combination often found in headphones in their category.
They feature a number of useful functions and settings. All of these features are easily accessible directly on the ear cups, so each setting is no more than a hand gesture away. On top of on-ear controls, they also come with a handy 3.5 mm jack for wired connection.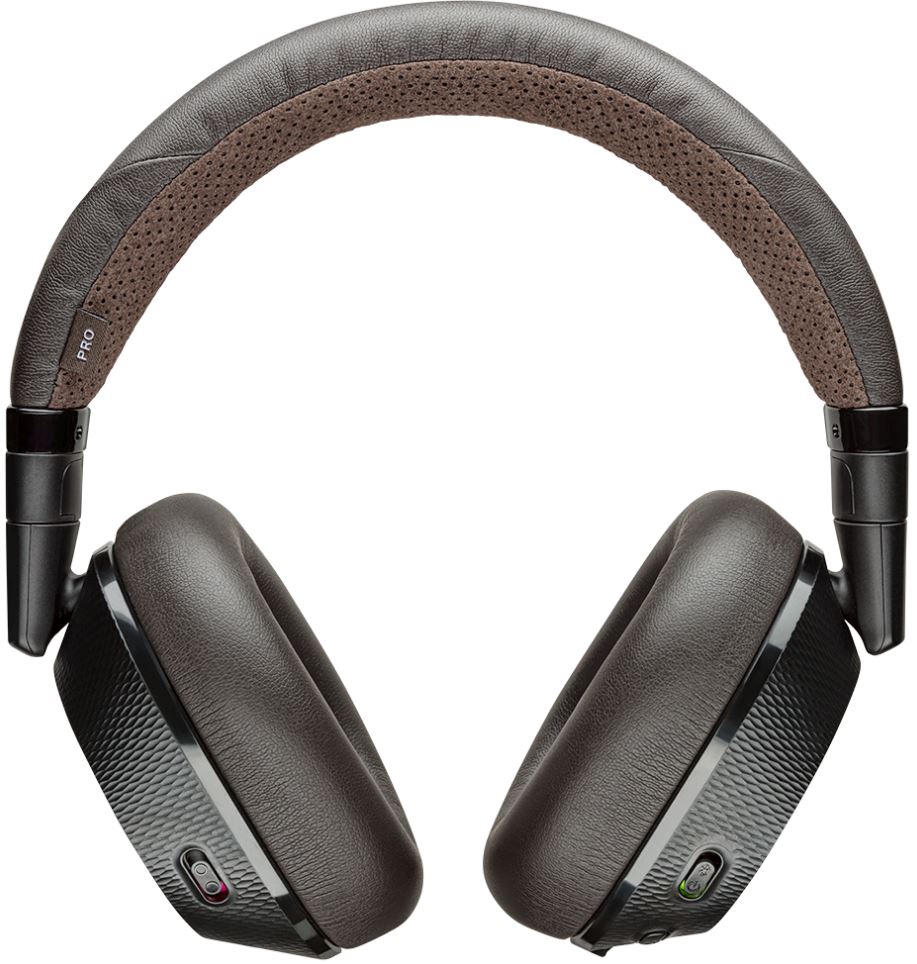 Build Quality
There's nothing more disappointing than a set of headphones that look exceptional but don't live up to expectations. Thankfully, Plantronics clearly didn't undervalue the build quality. You can tell just by holding them that the BackBeat Pro 2 is a headphone made from quality materials that withstand more than just your typical wear and tear.
The earcups pivot two ways, in a motion that is sturdy and smooth. The padding on the ears and headband are thick and well insulated. The soft pleather on the headband and ear pads looks casual yet stylish, and is thick enough to withstand day to day wear.
The design is compact, making them easy to take on the road. They were designed to be used on the go, so the materials stand up exceptionally well to frequent use while you're on the move. Additionally, they come with a rigid travel case that provides excellent protection while they're tucked away. The two-way pivoting ear cups fit perfectly into the case for easy storage without risking damage to the mechanism. From top to bottom, they boast a high level of structural integrity and top-notch build quality.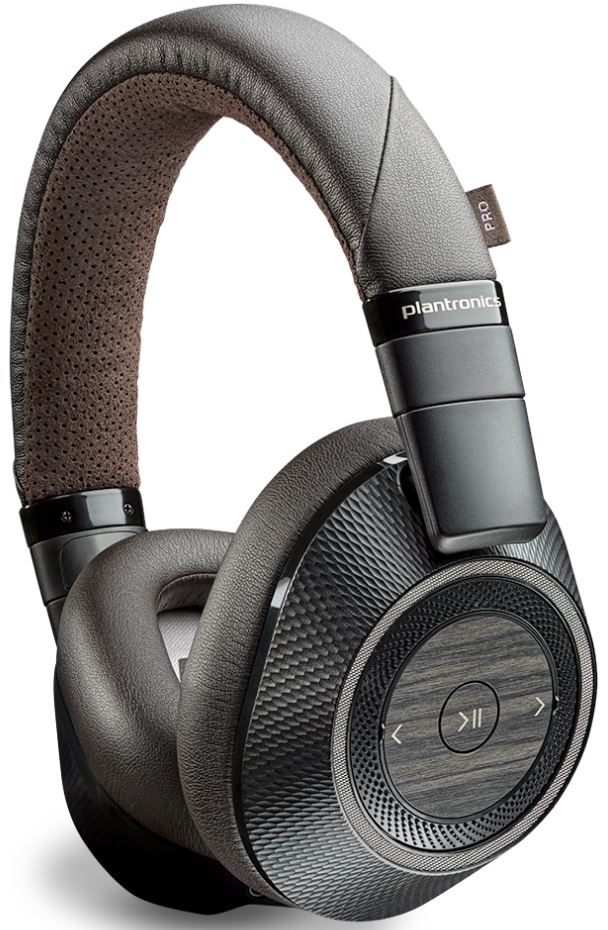 Sound Quality
Sound quality is likely the most important feature of any set of headphones. When you're looking for a new pair, you should hold them to a pretty high standard audio wise. Wireless headphones tend to perform at a lower level than wired headphones, partially as a result of the loss in signal that occurs over a wireless transmission. However, wireless audio technology has seen significant advancements over the past few years, and Plantronics was sure to take full advantage of as much audio-improving technology as they could.
They started with huge 40 mm drivers in each ear cup to provide the most expansive, realistic soundscape. The drivers deliver hi-res audio feedback that takes advantage of every frequency. The treble is tight and crisp, the mid-range is soft and natural and the bass is thunderous. They're optimized for an immersive audio experience that will leave you lost in your music.
All of this only gets better with the on-demand active noise cancelling that can be activated at the touch of a button. While passive noise cancellation simply blocks external sound, active noise cancellation produces wavelengths that directly cancel out certain wavelengths of noise. Active noise cancelling completely minimizes ambient noise like traffic or work space bustle, so you can completely immerse yourself in your playlist. If you're looking for top quality, completely immersive audio quality in a mid-range product, look no further.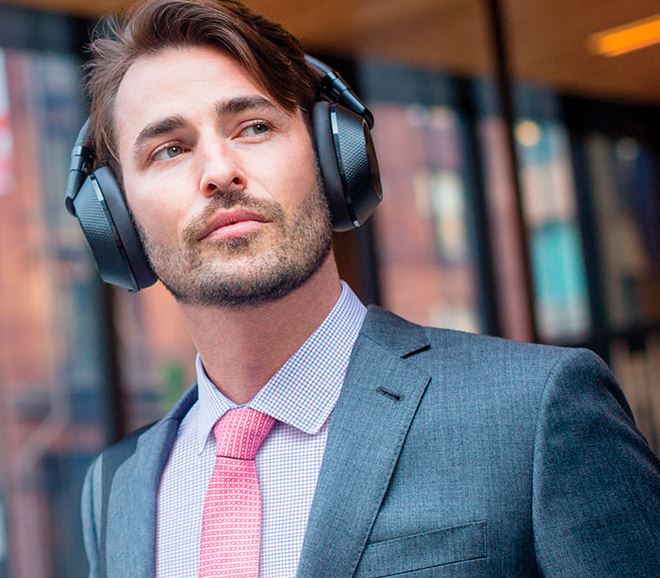 Comfort
With such high-quality audio, these are headphones you'll want to listen to for hours. That means they need to be as comfortable as they are functional. Thankfully, Plantronics takes their audio equipment seriously at every level.
For starters, the ear cushions are much thicker than the original BackBeat Pro. The ear pads are large enough to fit around ears of any size, and thick enough that you won't get sore no matter how long you wear them. Since they're optimized for on the go use, the ear cups are not the only component that require a high level of comfort. The headband is also well padded, and exceptionally soft, so your head won't get sore after long term wear.
They're also lightweight, at only 9.6 ounces. That makes them 15% more lightweight than the original model, which is an astounding feat considering how much more they have to offer. Combined with the earcup and headband padding, the BackBeat Pro 2's are comfortable enough that you can wear them as long as you want while hardly noticing they're there. This level of comfort limits your experience to exactly what it should be – you and your music.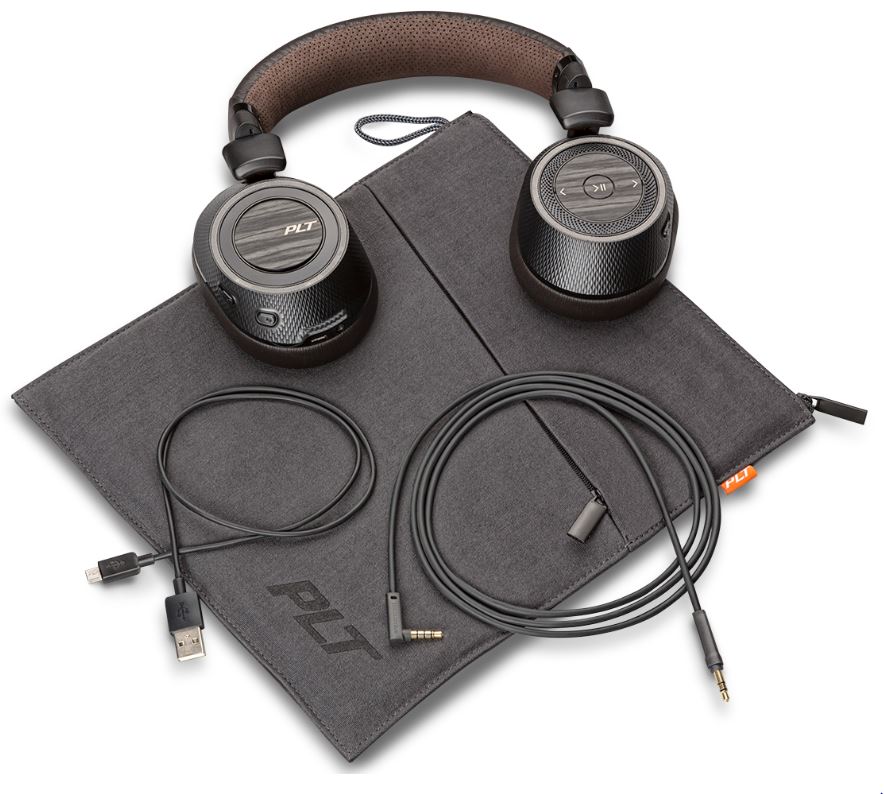 Functionality
If you thought the original BackBeat Pros were functionally, get ready to be blown away. Plantronics amped up the functionality with tons of features that make them easy and pleasurable to use. We've already explored the advantages of the noise cancelling feature, but anyone who's owned noise cancelling headphones understands the feature can have its downfalls. Some headphones are automatically in noise cancellation mode when turned on, which actually be a hindrance if you want to have a bit of background noise coming in. For example, while waiting for your drink in a coffee shop or roaming around the airport, it can be useful to have announcements and other noises come through. For that reason, Plantronics allows you to Open Listening mode so you can get the most out of your music while still being able to adapt to your busy environment.
Plus, you can easily switch from music to phone calls and back so there are no delays between your commitments and your music. Rather than unplugging and resetting in order to accommodate a phone call, simply switch back and forth effortlessly at the touch of a button. Since they're ideal for on the go use, you also want exceptional battery life. With only 3 hours of charging time, the BackBeat Pro 2's can provide an astounding 24 hours of battery life. That means you don't have to worry about desperately searching for a plug in between flights or meetings, because they can last as long as you need them. The battery life is further improved by Deep Sleep mode, which can preserve your battery life for up to a week. The convenience of this can hardly be understated to anyone who uses wireless headphones for travel regularly.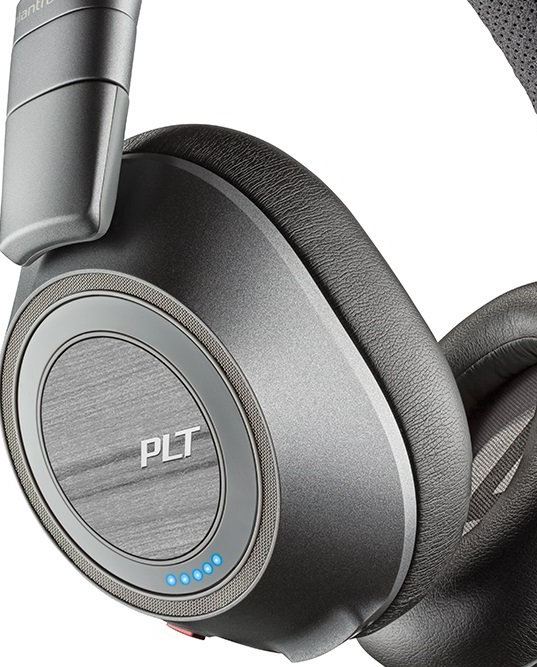 The BackBeat Pro 2's also have a whopping 100 meter Bluetooth connection range and can be paired with not one, but two devices. All of this makes them the closest thing to a perfect choice. They're optimized for long term, on the go use that's as maintenance free as possible.
Final Words
We never doubted that Plantronics would deliver a high-quality product at a great price, but were skeptical about whether or not the original BackBeat Pro could be improved enough to warrant a Special Edition. Fortunately, the BackBeat Pro 2 Wireless Headphones not only exceeded our expectations, they set a bar for wireless headphones that seems difficult to beat.
From the immersive sound quality to the huge list of features that make them user friendly and easily transportable, the BackBeat Pro 2's provide a fully customizable, all-encompassing audio experience that wireless audio fans have only dreamed of up until now.