Instant photo prints are can be great for decorating, scrapbooking, or otherwise sharing your shots with the world. With the help of some 2×3-inch sticky-back paper, sharing physical prints can be just as easy as sharing content on social media sites.
Truthfully, these types of pocket printers are really about instant gratification. A couple of years ago, you would've had to drop-off your film at a developer, then waited hours or days for your prints to be developed. But people who are accustomed to the convenience of smartphones don't want to wait around for their prints to develop. Granting instant gratification is what Polaroid products are all about.
Polaroid Mint Pocket Printer
The Polaroid Mint Pocket Printer is everything it sounds like. This is a printer you're supposed to be able to shove in your pocket and take with you. It works quite well in a mobile capacity, thanks not only to its slim profile, but also its powerful battery.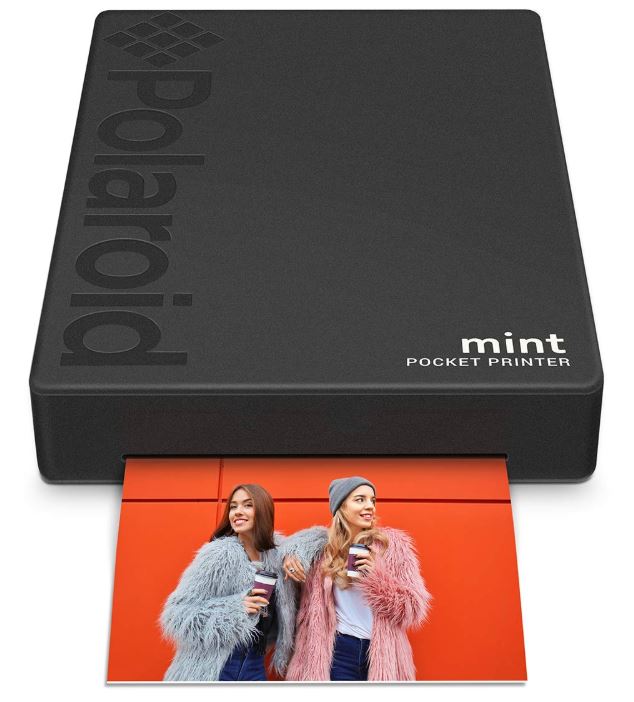 But truly powerful printing equipment is rarely inexpensive. Especially when you're trying to cram that equipment inside of a small device. And the Mint Pocket Printer is certainly powerful, which makes this printer designed for a rather specific type of person. If you were looking for a simple toy you could play around with, you can find entry-level pocket printers for about $60, and they perform reasonably well.
But the Polaroid Mint Pocket Printer isn't a simple toy. It's trying to deliver something that resembles professional quality prints, ignoring the fact you're doing it while mobile. And a significant portion of what makes this printer special is achieved through Polaroid's great app support. If you didn't really care about fantastic app support, this printer would probably be the wrong choice.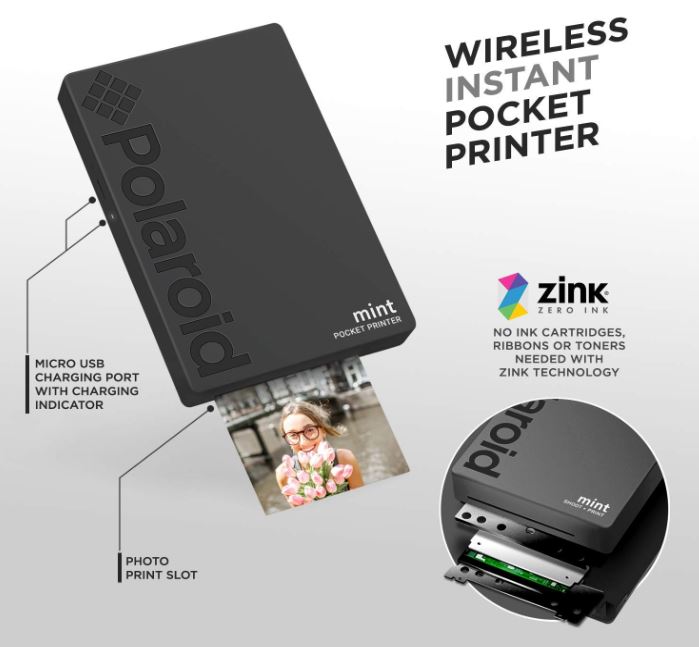 Build & Design
The Polaroid Mint Pocket Printer measures 4.5 x 3.0 x 0.7-inches. It's a pocket friendly design that compares favorably with smaller smartphones. This design weighs less than half a pound, which once again compares favorably with even the lightest smartphones on the market.
The device itself is actually pretty simplistic. When you crack it open, you'll find the Mint Pocket Printer can load a maximum of 50 print-sheets at one time. It weighs only six ounces, but once you stack photo paper inside, it starts to work its way towards a full pound of weight. Nevertheless, that weight won't get in the way of carrying the Mint Pocket Printer around with you.
Similar to smartphones, the Polaroid Mint Pocket Printer was specifically designed to print selfie shots, group shots, and essentially all the other types of photos you'd see plastered over social media sites. That specialty is mostly the result of software features.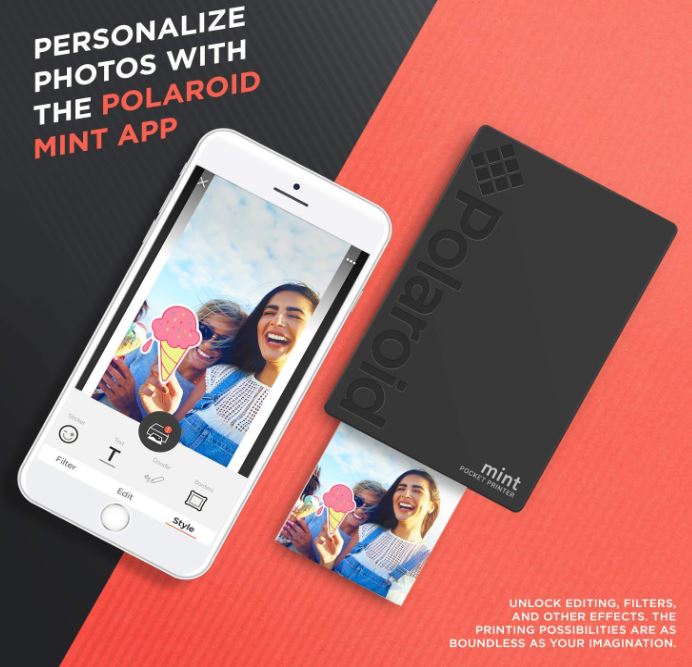 From a hardware perspective, the majority of the heavy lifting behind these print-tasks is being done by the print paper. Though when it comes to the hardware necessary to deliver quality color prints, Polaroid does not disappoint. In fact, color is almost synonymous with their brand.
Speaking of colors, it's somewhat confusing that the Mint Pocket Printer isn't colored mint, and there isn't even a mint-colored option. But the Mint Pocket Printer is available in blue, red, white, yellow, and black. That's a pretty standard assortment of colors for Polaroid products these days. In the interests of matching, it might be worth noting the blue version of the Mint Pocket Printer isn't the same shade of blue used by similar portable Polaroid products.
Print Paper & Quality
Similar to other Polaroid pocket printing devices, the Mint is compatible with the ZINK Zero Ink 2 x 3-inch print sheets. The zero ink paper means you don't need to mess around with toner, ribbons, film, or other messy perishables. And this paper is standard for a variety of cameras inside and outside of the Polaroid ecosystem, so it's easy to find.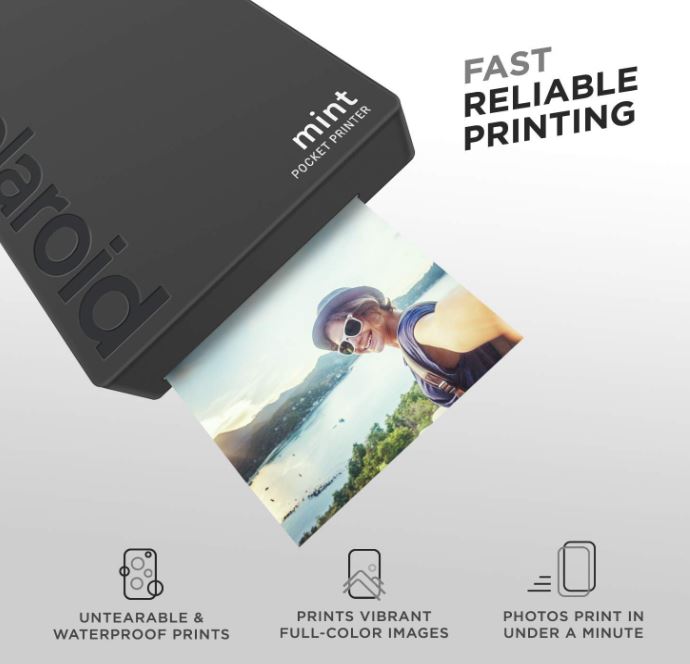 If you're not familiar with it, then it's worth pointing out each print is generated on sticky-back photo paper. Protective layering within the film ensures your prints don't smudge, fade, or bleed when touched. The print paper is also smudge proof, water resistant, and tear resistant. Combined with the printing hardware lurking inside the Mint, your prints come out looking just as vibrant as they do on your screen before printing them.
From a physical standpoint, the film feels quite similar to a classic Polaroid photograph. If you've ever held a Polaroid photo, then you probably have a good idea of what to expect from the durability of each print. Print paper is available in packs of 20, 30, and 50 sheets.
A small portion of the print quality is the result of to the included Polaroid mobile app. It can be used to add the Polaroid border to your images, choose amongst your favorite of Polaroid's standard filters, and enjoy prints anywhere you happen to be standing. The app really doesn't bring all that much to the table, at least when it comes to added features.
Many similar pocket printers include augmented reality features, similar to the kind of augmented reality filters used by Snapchat. But those aren't worth throwing a fuss over, especially because you could still acquire those types of AR filters through third party sources before making your prints.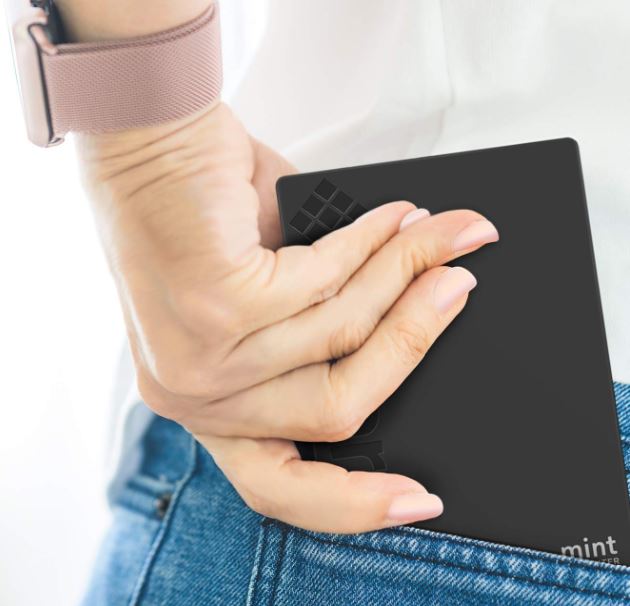 Wireless Connectivity
Another essential part of this device is wireless connectivity. Support for Bluetooth means you don't need to run cables between your phone and the printer, and that's pretty convenient. After pairing with your phone once, the Mint Pocket Printer will be ready to automatically pair-up with your gear in the future.
Bluetooth also makes this printer incredibly easy to setup. The process is arguably easier than plugging in a cable. Once you run through the setup wizard, you'll have prints streaming out in under one minute. Assuming you want to edit your prints, it might take a couple moments longer than that.
In addition to its wireless connection options, the Mint actually supports MicroSD cards up to 256GB. That leaps over the 128GB limit still widely used by most comparable devices, and it means you're not totally at the mercy of your Bluetooth connection.
Battery Power
The Mint's battery is recharged with a standard USB charging cable and USB port, and the Mint is built around a sizeable 900mAh lithium-polymer battery. It's supposed to be able to print all about 40 sheets from a single charge, which is very nearly the entire film capacity of the device. Few people should find 40-prints to be limiting, especially given the slightly prohibitive cost of the photo paper.
It's worth keeping in mind that these types of battery estimates can be affected by a number of different factors, including the temperature of the room where you've placed the Mint Pocket Printer. But as long as you don't try to do prints from the deck of an Arctic fishing vessel, you shouldn't encounter any serious variance in that 40-print estimate.
But there are small issues with the battery. Its standby time is only a couple of weeks, meaning it's a little bit harder to set-and-forget the Mint Pocket Printer. If you're using it frequently, this is no problem. If you're using it infrequently, you may find that you have to recharge it every second or third time the printer happens to see use.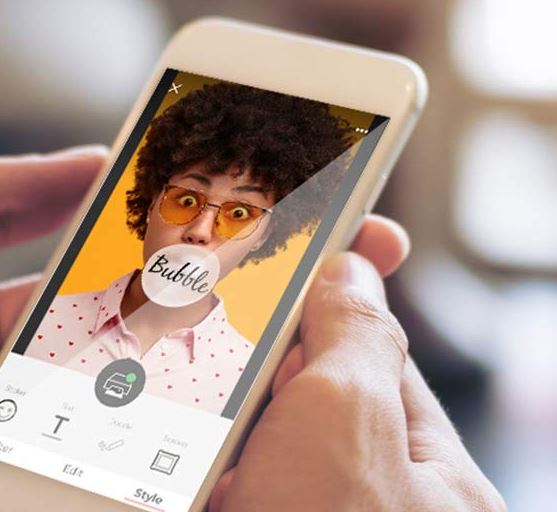 Ease of Use & Compatibility
Placing the ZINK Zero Ink Paper inside the Mint Pocket Printer is about as simple as dropping a square peg into a square hole. The paper is easily dropped into place; you don't really have to push or coerce it. From a physical standpoint, setting up the device is almost as simple as placing it on the table.
When it comes to software support, you'll find the Polaroid Mint app is compatible with both iOS and Android operating systems. In other words, you don't have to worry about Polaroid having compatibility conflicts with your smartphones, tablets, laptops, and so forth. Though you won't find specific compatibility for Windows phones, work-around solutions are possible for more advanced users.

Other Considerations
Every device with a built-in battery has a finite lifespan. In the case of the Polaroid Mint Pocket Printer, very few people are going to find themselves speeding into the end of that lifespan. Because it would be hilariously expensive to operate this printer in the kind of day-and-night fashion that would be necessary to quickly undermine the battery.
Nevertheless, you can expect to see a drop in the battery performance after a year of regular use. But even if the battery capacity was halved, most people would still find the Mint Pocket Printer quite useful. For the quantity of prints most people want to do at one time, 20 is still enough! Consequently, it's fair to say the Mint Pocket Printer could have an effective lifespan in the ballpark of six years.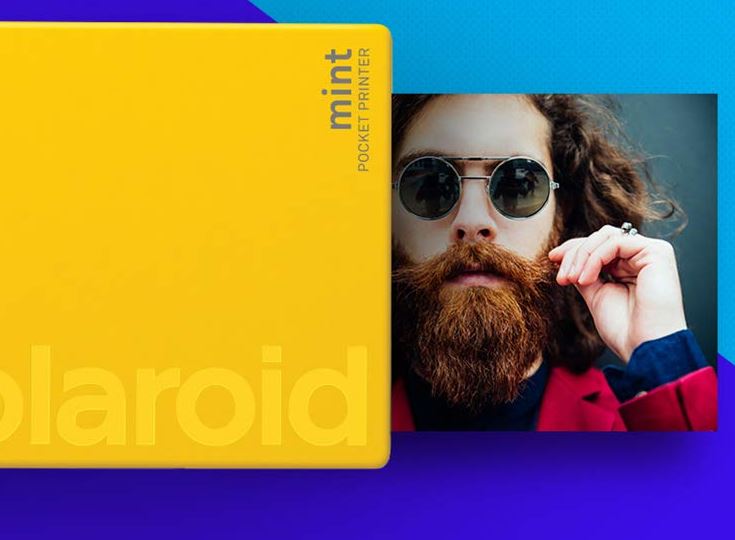 Who Should Choose the Polaroid Mint Pocket Printer?
It's hard to fault the Polaroid Mint Pocket Printer for the cost of Zink paper cartridges, but it's important to think about the cost of print paper when you're picking up a device like the Mint. The Mint includes a fistful of sheets to help you get started, but you'll almost certainly want to grab extra sheets with the printer.
The button-free design means using the Mint Pocket Printer is incredibly simple. If you can manage to download and install the Polaroid app, then you'll encounter no issues using the Mint. From a stylistic perspective, the Mint is clearly a winner. It was intended to see portable use. People might see you handling, carrying, or using the printer, so Polaroid's color options are easy to appreciate.
All in all, the Polaroid Mint Pocket Printer is great for a certain type of audience. Having the Mint Pocket Printer allows you to create vibrant prints on the go, and with portability that compares favorably to any of your other mobile devices. If you can forgive its minor faults, the Mint can deliver just about everything you could want from a portable printer.