Portable compact cameras are nothing new. But portable compact cameras which can print your shots? That hasn't been around for long. And some of the earliest generations of this sort of equipment were pretty underwhelming. But in the time since, these types of technologies have really come a long way.
Polaroid SNAP Touch 2.0
As a brand, Polaroid needs little introduction. Which actually makes it much easier to understand cameras like the SNAP Touch 2.0. This type of gear is about making offline photo-sharing as easy as online photo sharing. Connected by Bluetooth, the Touch 2.0 is really an app-driven camera.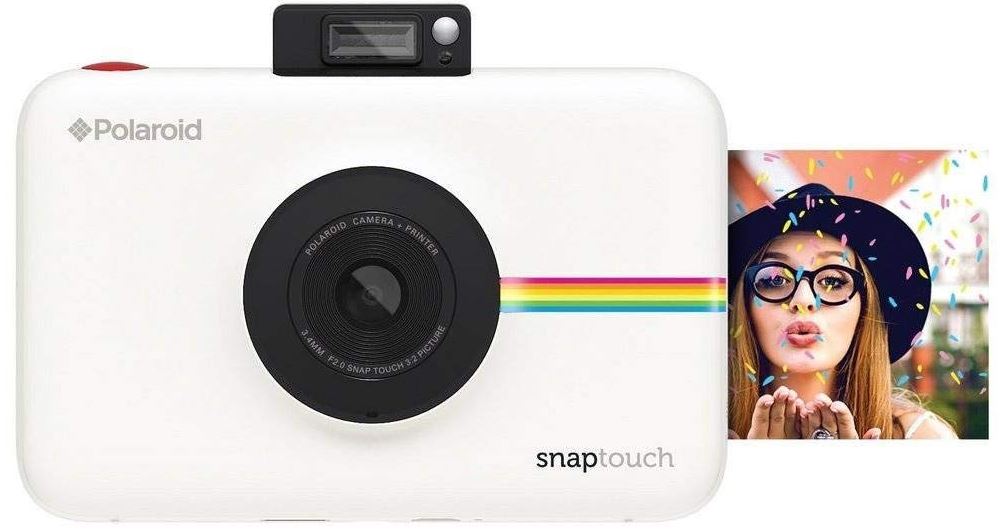 That means if you want to take your photography to higher levels, you'll actually need to get your smartphone or tablet involved in the process. Once you've connected with the app, Polaroid provides access to basic filters, borders, and a handful of similar photo editing options. It's comparable to the kind of photo editing suites you'd see on a smartphone.
Though your capabilities aren't going to stand up to desktop computers running Adobe Photoshop, you can actually do some pretty creative stuff. Combined with the capabilities of its formidable onboard printing mechanisms, the SNAP Touch 2.0 has plenty of things to offer for enthusiasts and casual photographers alike.
Build & Design
With respect to fashion, you might appreciate the Touch 2.0 is available in half a dozen different colors. Among them, you'll find white, red, purple, pink, blue, and black. Each color option has a central black lens, which binds together a common aesthetic for the Polaroid SNAP Touch 2.0 cameras.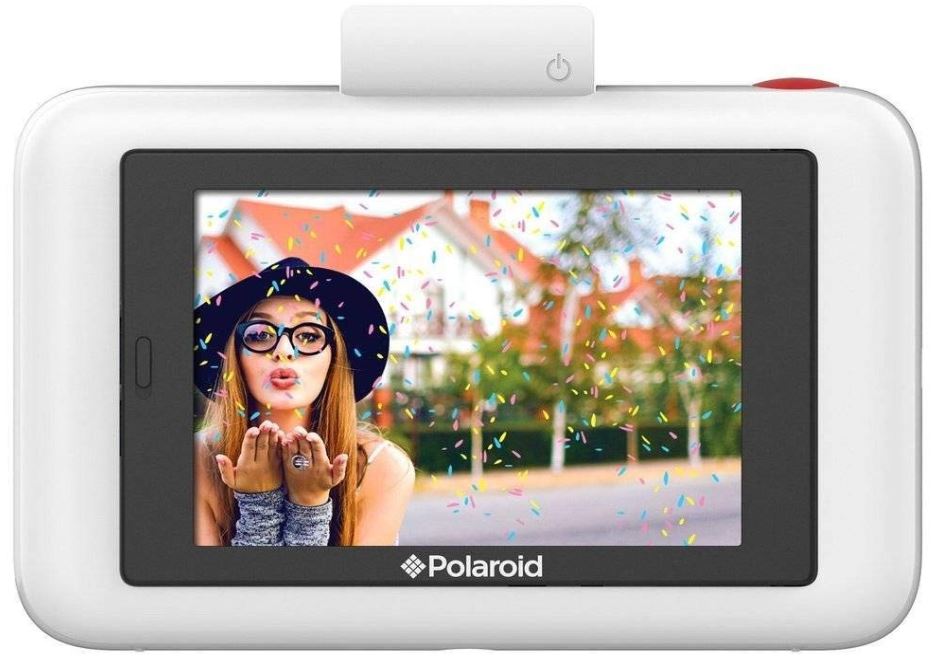 Physically speaking, the Touch 2.0 measures roughly 4 x 1 x 3-inches, and weighs about a pound. It feels a little hefty for its size because you have to cram photo paper inside, and the print sheets are dense. Nevertheless, the SNAP Touch 2.0 remains fairly travel friendly thanks to its compact body. As a handheld, it's great for bloggers, adventurers, outdoorsmen, or really anyone who's interested in carrying around a camera through the world.
The 3.5-inch LCD touchscreen compares with a smartphone, both in terms of responsiveness and the overall vividness of the image. Though the 3.5" screen is somewhat smaller than a smartphone screen, the comparison holds. You may want to take the time to find a simple screen protector for the touch screen, though you'll want to be sure to find one that won't interfere with the touch controls.
Because unlike a smartphone, you don't have anywhere near the same level of touch sensitivity adjustment configuration options. If you use a particularly thick screen protector, you won't be able to crank-up touch sensitivity settings to accommodate for the difference.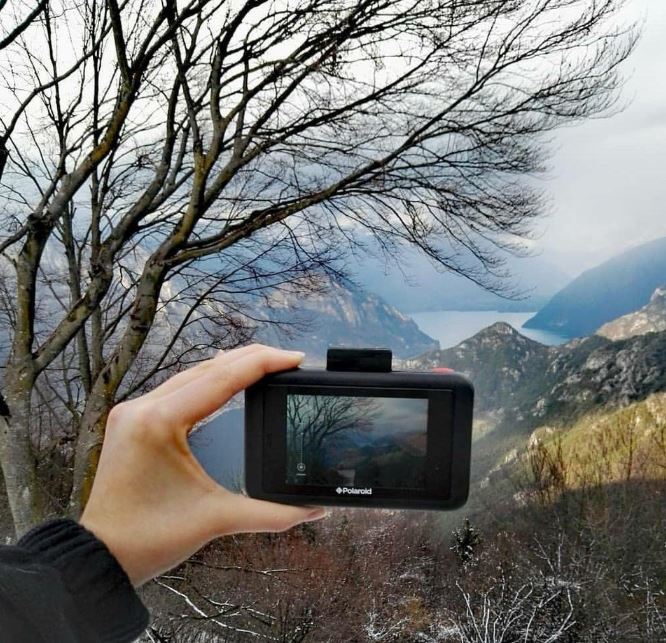 Ease of Use
You might notice how minimalistic this camera looks. On a typical compact, you'd find at least half-a-dozen different buttons. The Polaroid SNAP Touch 2.0 has a shutter button, a power button, and one button on the display.
As a quick side note, the shutter button is more impressive than you'd expect from a camera that has print capabilities built-in. It's quite sensitive, even if you happen to be wearing gloves while trying to operate it.
The three-button interface makes using the Touch incredibly easy after you become familiar with it, though there is a small learning curve involved. Because if you want to get hands on with settings, you'll need to connect through their app, and you'll need to become acquainted with the on-screen controls.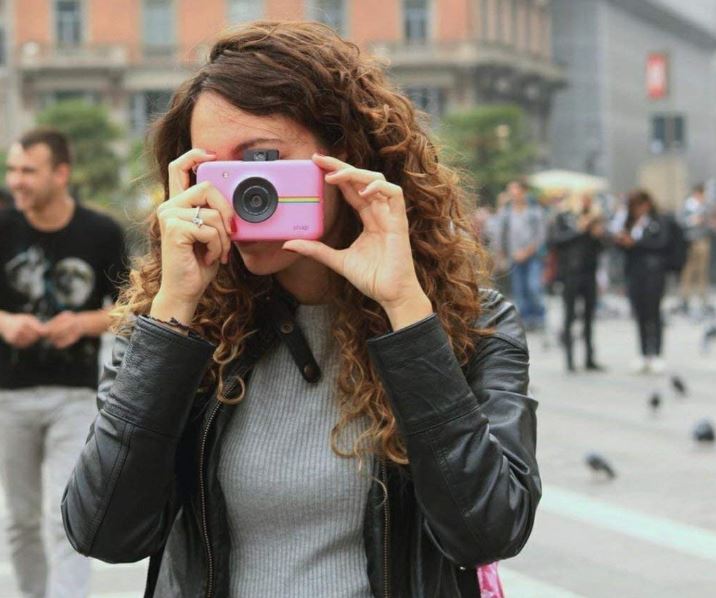 Wireless Connectivity & Polaroid App
If it wasn't clear already, the SNAP Touch 2.0 makes a connection to other devices using Bluetooth. There's actually next-to-nothing special about the Bluetooth connectivity used by Polaroid. For example, you get the same 30-feet of connectivity that you'd find on similar print devices.
But the sophistication of their use of Bluetooth isn't much of a setback, when you're connected, what really matters is the free Polaroid app. Like you'd probably expect, their app is compatible with both Android and iOS. That means you don't need a desktop computer to start initiating prints, you can do everything while mobile.
The app is pretty intuitive. Polaroid makes no attempt to provide deep customization options, or the kind of settings that would only be used by professional photographers. Instead, the app provides a lot of approachable editing and intro-level adjustments. This is largely reflective of Polaroid's target audience for the Touch 2.0.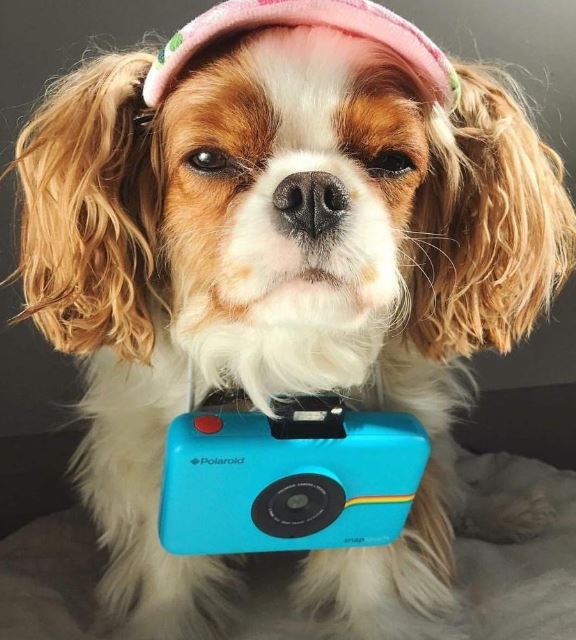 Their app is also fairly polished. It can be hard to find a well-polished app for cameras like this because the app tends to be designed as an afterthought. After all, Polaroid is a camera company, not an app developer. But when you're dealing with a larger brand like Polaroid, it's a bit easier to find smooth-running and highly functional apps.
Images and Prints
The Polaroid SNAP Touch 2.0 isn't only an attractive touch-screen display and a printing machine, it's also a pretty powerful camera. Shots are taken with the help of a fairly modest 3.4mm lens. Paired with its CMOS censor, the SNAP Touch 2.0 can deliver a reasonably strong 13 megapixels. It's comparable to the kind of camera you'll find stuck inside a modern smartphone.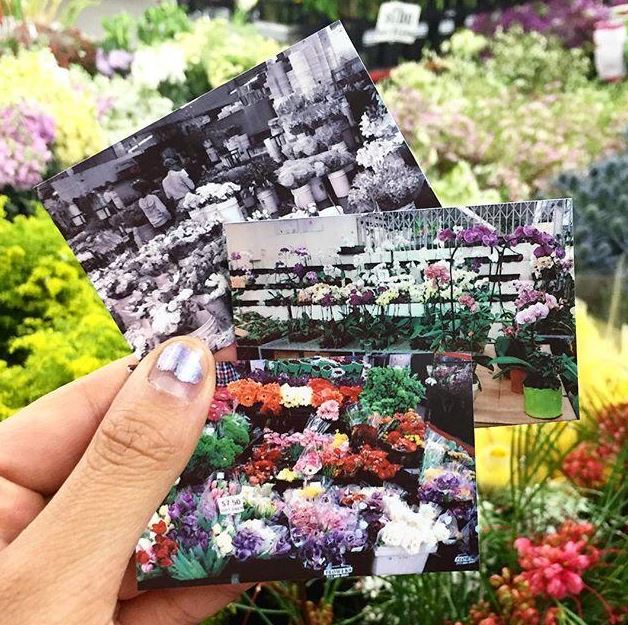 But it's not comparable to most compact cameras in this price range. That's simply because this camera is far more than a camera, it's also a print-maker with an interactive touchscreen display. This isn't to say that the camera is an under-performer. But anyone who picks up the SNAP Touch 2.0 should be aware that what they're buying is 60% camera, and 40% something else. For the kind of selfie shots, group shots, and vacation photos this kind of camera was designed for, it should not matter.
Once you've snapped a couple of photos, you can bring them to life on 2 x 3-inch color sheets, with the help of ZINK Zero Ink technology. If you're not familiar with Zink paper, it's pretty impressive stuff. The paper is tear resistant, water resistant, and smudge proof. Each sheet is also made with a sticky-back paper, allowing you to peel away the backside and turn your prints into stickers.
A great deal of the print quality you get from Polaroid actually originates from the quality of the print paper. While the SNAP Touch 2.0 actually has to construct the image, having the right canvas is at least half of the battle. The only negative thing you can say about the Zink sheets is they can become pricey over time, especially if you're not buying them in bulk.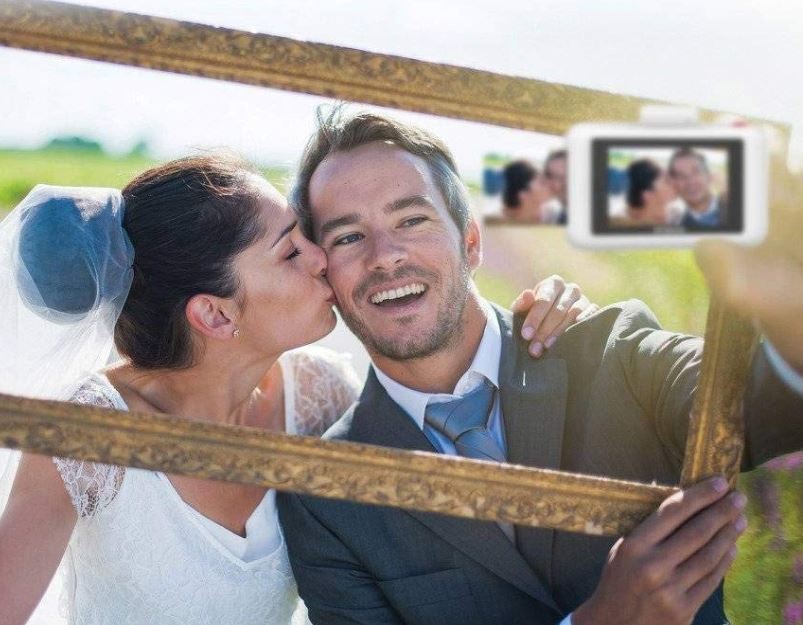 Function Modes
The SNAP Touch 2.0 offers three modes pertaining to color. The first mode is black and white, which takes some well-balanced grayscale photographs. The second mode is simply called color mode, which brings better balanced color to your shots. It can be useful in extreme lighting conditions. The third mode is called vintage sepia, which comes out looking exactly like you'd expect from a sepia print.
Outside of color modes, the SNAP Touch 2.0 supports a pretty useful selfie timer and a selfie mirror. Combined, they let you frame your self-shots before you tap the shutter button. Because of the selfie and group-shot orientation of this camera, those types of features are nothing short of essential.
Additionally, the Touch 2.0 is capable of working as a video camera, which can take both 1080p and 720p video. Those videos are saved alongside your images in your SD card, and viewable in the same way as your photos. Why does a print camera have a video function? You can use those videos to generate stills, and then use those stills to create prints! Though most of that needs to be done from the Polaroid app rather than the camera.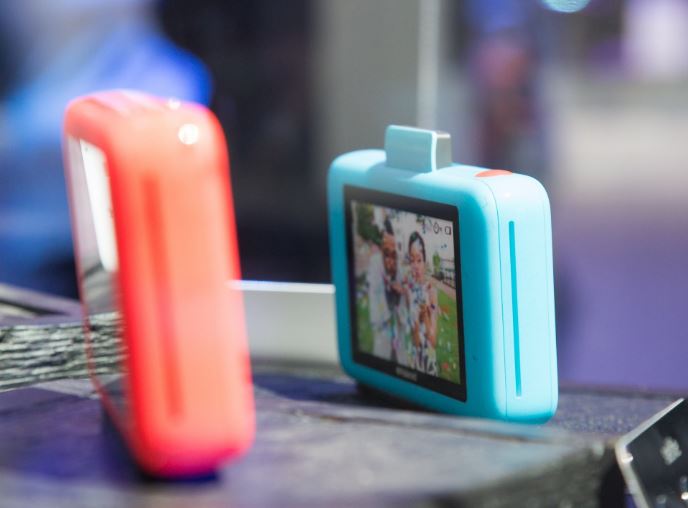 Other Considerations
Speaking of SD cards, the maximum SD storage capacity for this camera is 128GB. And you'll need to provide your own SD cards because Polaroid does not include one. The images and videos captured by the SNAP Touch 2.0 aren't exactly storage space hogs.
This being a 13-megapixel camera, the resolution of each image isn't about to tear-through your storage. Even if you plan on using a smaller SD card, you probably won't encounter any serious space issues.
The SNAP Touch 2.0 includes a wrist strap which can secure the camera to your wrist. Whether you're indoors or outdoors, rain or shine, it always sucks to drop your camera. The wrist strap is a helpful precaution. Because it's fully adjustable, you ought to find it's cozy to wear, or at least passably comfortable.
Finally, one small complaint about print speeds. When you're using a smaller printer, especially a printer that's been crammed inside of a compact camera, you will invariably enjoy longer print speeds. But even when you come into the SNAP Touch 2.0 with those expectations, it feels a tad sluggish. Churning out a single print takes nearly one full minute.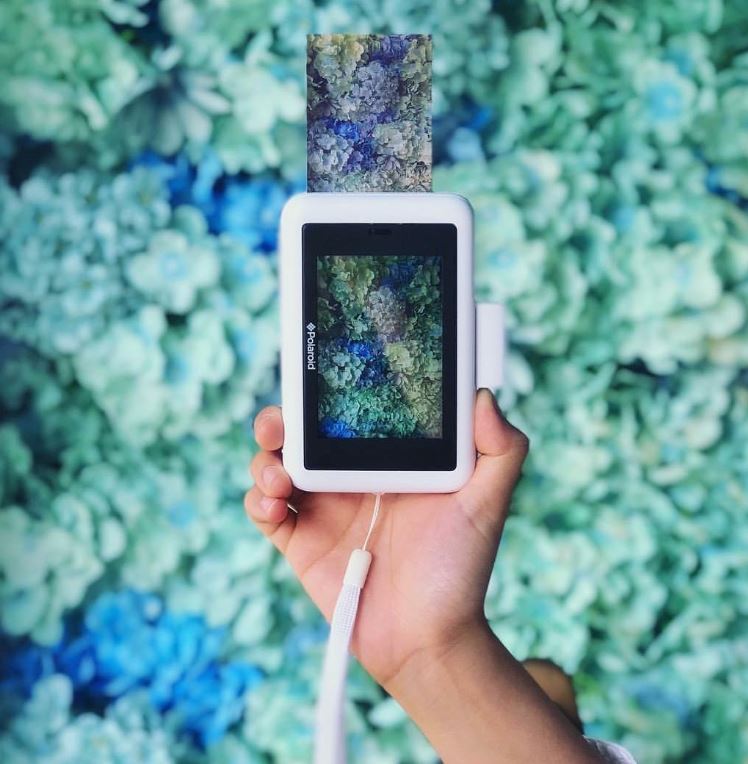 Who Should Choose the Polaroid SNAP Touch 2.0?
The Polaroid SNAP Touch 2.0 isn't really made for professional photographers. It's made for hobbyists, scrap-bookers, amateur photographers, craftspeople, and so forth. That's not to say the camera isn't impressive. Everything about this device delivers in the ways you expect, and you just about always end up with rich color prints.
The problem is only that this camera lacks deep customization options which are characteristic of compact cameras in this price range. If you're comparing the SNAP Touch 2.0 to other compact cameras in the same price range, you have to keep in mind this camera has a printer and a touchscreen attached.
If you already have a nice compact camera, then you'd probably be better-off getting a separate portable print device, one without a camera attached. It's not quite as convenient as carrying around one device that can handle everything, like the SNAP Touch 2.0. But you'd be able to do basically the same things, and you'd save enormously in the process.
If you don't already have a nice compact camera, or you're totally in-love with the idea of being able to print from your camera, then the SNAP Touch 2.0 is an all-in-one solution that's worth picking up. It's stylish, portable, and it really delivers on everything people want from these sorts of cameras.