Whether you're an athlete that likes to workout, or an everyday person that wants to bring their entertainment on the go, investing in a pair of high quality bluetooth headphones is a smart choice. One of the latest released, the QCY QY8 Bluetooth Earbud Headphones, are a step up from the previous QY7 version and offer complete wireless freedom with a few smart upgrades. Recently, we picked up a pair of these earbuds to test them out for ourselves. To our surprise, they surpassed our expectations and wowed us with their features.
Note: At no extra cost to you, we may earn a commission for purchases using our links. Learn more.
Powerful Sound
Thanks to the latest Bluetooth 4.1 and APT-X + EDR audio decode technology, the wireless sound quality is fantastic. Crystal clear and full of vibrant tones and with precise, deep bass. What makes them great is their snug and true fit. Since they come included with 3 different sized earbuds, you can always achieve a perfect fit. The shape and style of them naturally keep external sound from becoming a nuisance, making them a great choice for those looking for sufficient noise cancellation.
Fully Wireless
Bluetooth 4.1 is a nice platform to utilize. It gives the QCY QY8's free range for up to 30 feet and in our experiences, sometimes even further. Configuration and the initial setup is brainless, just boot up your smartphone to the Bluetooth settings and make sure the earbuds are turned on. Within seconds they will pair up and sync to your device. In the future, it should be easy to reconnect, most modern smartphones remember Bluetooth connections for future connections.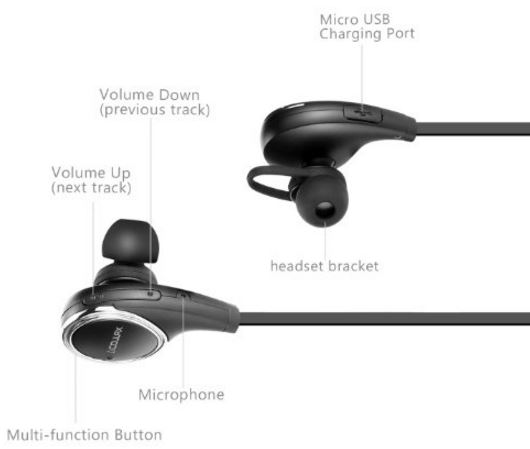 Cozy Fit
With any pair of headphones that you buy, you'll need a good fit if you plan to wear them for extended periods at a time. The earbuds give a stable fit that are flexible by design. There's an integrated ear hook that securely fits them to the shape of your inner ear. This ensures long lasting comfort that won't budge even during vigorous activities or workouts like running, cycling, or playing basketball.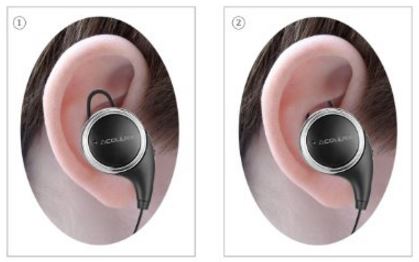 Battery
Internally there's a 100 mAh lithium-ion polymer battery that provides a substantial amount of life from a single charge. With a two hour charge time, you'll have enough juice in the battery for 8 hours of talking or listening to music, and up to 160 hours of standby time. When selecting the right pair of wireless headphones, the battery is a huge factor to take into consideration.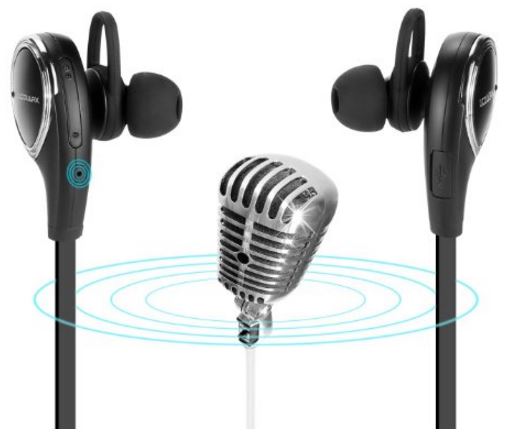 Fully Compatible
To our liking, we found that the QCY QY8 Bluetooth Earbuds are fully compatible with every device that's Bluetooth enabled. There are a whole slew of different compatible smartphones from a wide range of manufacturers. Some include: iPhone 6S, 6 plus, 5, 5s, 4s, iPad, Samsung Galaxy s6, s5, and the LG g4, g3, etc.
Integrated Microphone
Since there's a microphone built into these headphones, you can pickup a call without taking them off. We tried to take a few calls while at the gym, and it worked without a flaw. The music was automatically paused and I could then either accept or decline the call. Once I hung up, the music resumes as normal.
Warranty Period
One definite bonus with these headphones is the fact that they come included with a full one year warranty. From the time you purchase them, they're covered for 12 consecutive months to assure overall quality and longevity. If for any reason they fail during this time frame, simply contact the manufacturer, QCY, for a prompt return process.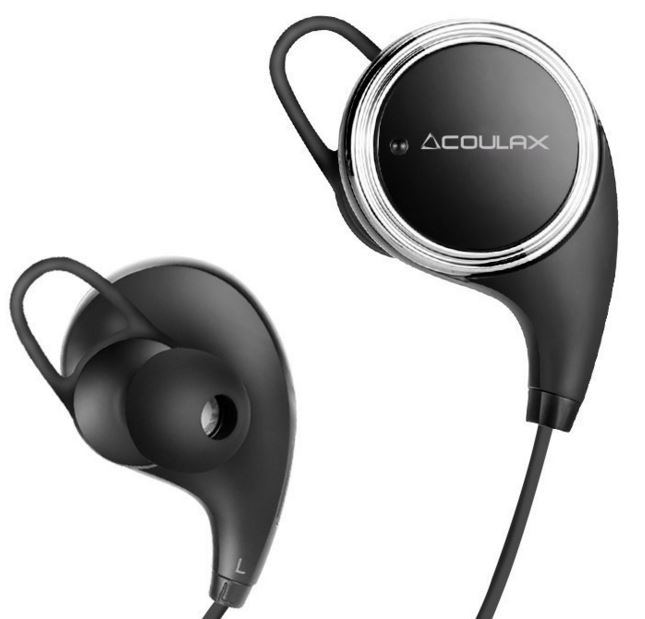 What's Included?
With your purchase of the QCY QY8's, there are a few additional accessories packaged along. A micro USB charging cable, three different sized silicone ear buds, three additional earhooks, and a single buckle for keeping them tucked where you need them. Also, there's a general instruction guide that gives a quick rundown on the functionality and general features.
Keep In Mind
There are a few things that QCY wants to make sure that you keep in mind when you're using their headphones for the first time.
When you first receive the headset/headphones in the mail, don't use them right away. Make sure that you plug in the provided USB cable to give them a charge.
When you set them up for pairing, first you'll need to power on the headphones. This will signal to you with a blue-red blinking light, when in which it will put itself into "pairing mode".
If you happen to run into any "passwords" when setting them up, enter 0000 or the word "password" to continue.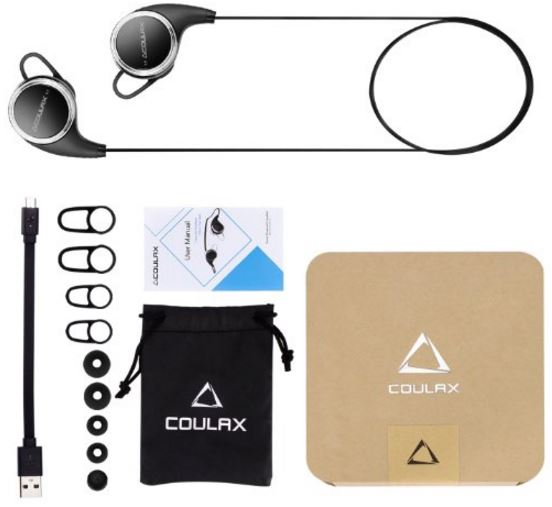 Overall Thoughts
With fantastic sound quality, full wireless capabilities, and an outstanding battery life, the QCY QY8 Bluetooth Earbud Headphones provide an affordable option for those looking for a really nice pair. Available in both black or white, it's likely that you can find them to match with just about anything. More importantly, they provide the perfect Hi-Fi stereo quality sound that everyone craves.
We're really happy with them, and have tried them for roughly 20 hours with no real complaints. They're easy to setup and configure for the first time, even if they're your first pair of wireless Bluetooth headphones. From jogging to taking the bus to work, they seem to provide the ideal solution to the budget friendly audio aficionado.
Please consider sharing:
Note: At no extra cost to you, we may earn a commission for purchases using our links. Learn more.