For over a decade, Spotify has reigned supreme as the go-to music streaming service for music enthusiasts across the globe. While the majority of users have grown accustomed to the convenience of Spotify's mobile and desktop applications, there's an unsung hero in the Spotify arsenal that often goes unnoticed: the Spotify Web Player.
This web-based gem boasts a myriad of features and benefits that make it an appealing choice for anyone seeking a seamless and accessible music streaming experience. Today, we're going to discuss the key reasons why you should consider embracing the Spotify Web Player over the mobile or desktop app. It unlocks a world of your favorite music from the comfort of your web browser.
1. Accessibility
Remarkably, you don't need to download any app to access the Spotify Web Player, making it highly accessible on any device with an internet connection. This innovative feature allows you to bypass the hassle of app downloads, saving you precious storage space.
It's as simple as logging into your account on a web browser, and voila, you've got the world of music at your fingertips. Whether you're using a friend's computer, a public device, or just your own trusted gadgets, the web player is ready to serve your musical needs.
The best part? You've got the same, rich user interface that the app offers, without any downloads. It's a win-win situation, particularly if you're someone who values convenience and ease of use.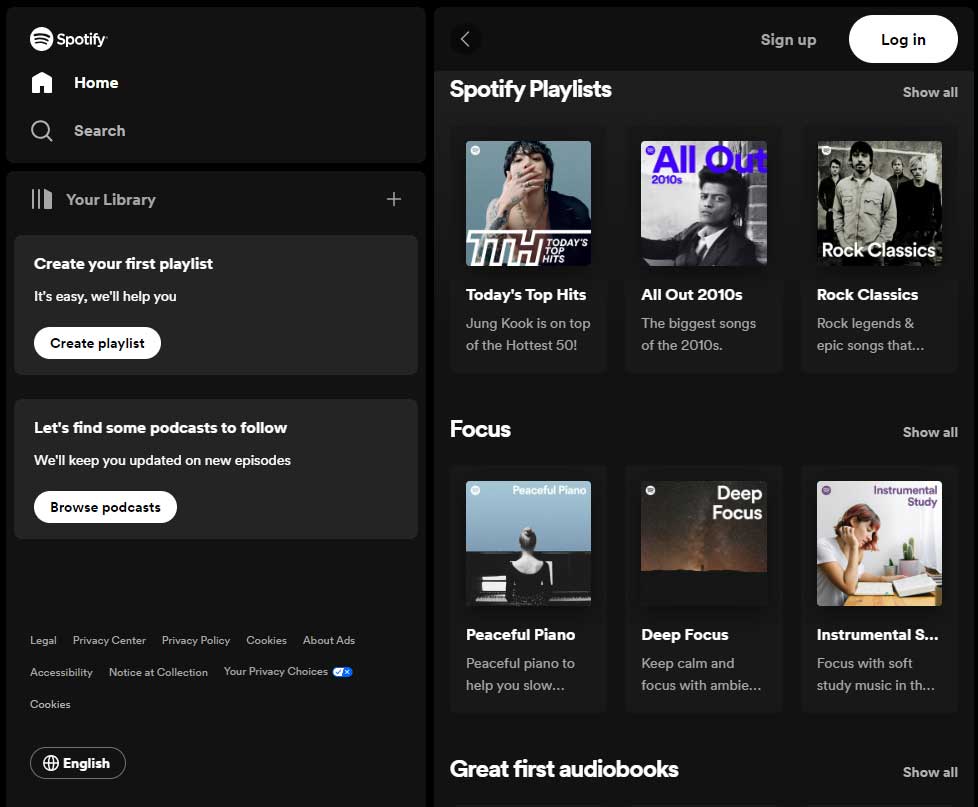 2. Convenience
Even though you're on a friend's computer or a public device, you can easily log into your Spotify account through the web player, which is a testament to its convenience. You don't need to download anything; you just open a browser, and your entire music library is there waiting. And it's not just about accessibility. Because the web player doesn't hog your device's resources, it runs smoothly, allowing for an uninterrupted streaming experience.
| Spotify Web Player | Conventional Apps | Reason |
| --- | --- | --- |
| No Download Required | App Installation | Saves Storage |
| Compatible with All Browsers | Device Specific | Universal Access |
| Doesn't Use Much Processing Power | Can Slow Down Devices | Better Performance |
| Doesn't Consume Excessive Data | Heavy Data Consumption | Cost-Effective |
| Accessible from Any Device | Limited to Installed Devices | High Convenience |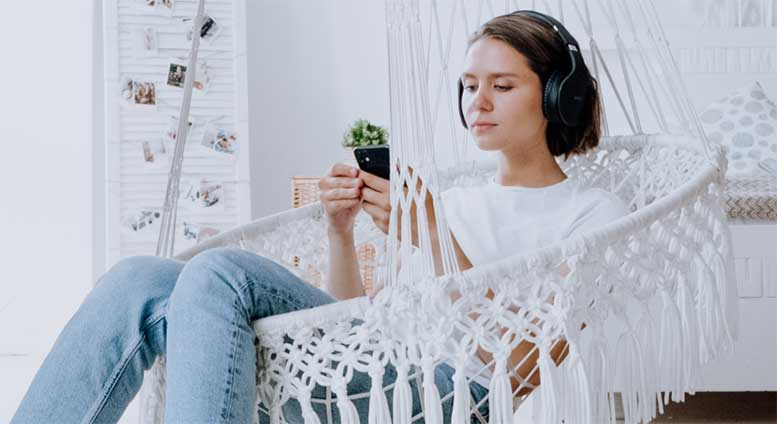 3. Additional Features
Along with the convenience it offers, the Spotify Web Player also boasts more features that you can explore throughout your use, and it's not just about music streaming.
You'll find advanced filtering options for efficient music organization, making it easier for you to manage your playlists and recently played tracks.
But there's more. The Spotify Web Player is optimized for less powerful devices, ensuring smooth playback even when multitasking in other browser tabs. So if you have an older PC or outdated laptop, it'll work more smoothly than the downloaded app.
It's also a great data saver, consuming less mobile data compared to its app counterpart. This makes it a perfect companion for those on limited data plans or frequent travelers.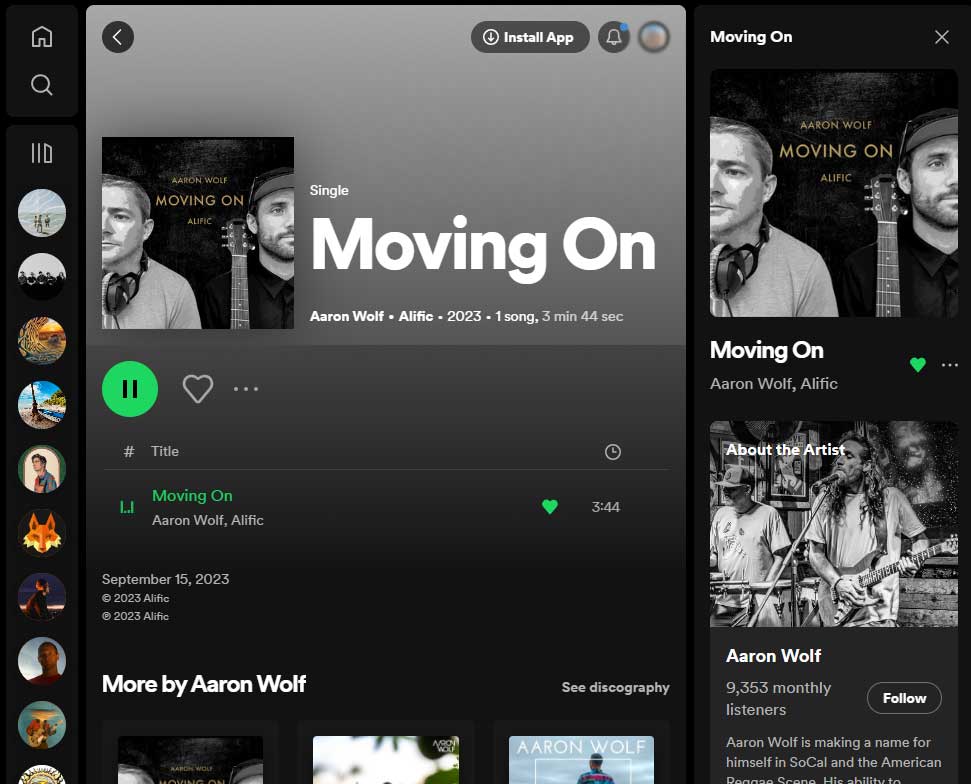 4. Improved Performance
You'll notice an improved performance with the Spotify Web Player, and it shouldn't cause any lag on your system. It's optimized, ensuring a smooth, uninterrupted music experience. Even when juggling numerous browser tabs, your tunes won't skip a beat. The Web Player is light on system resources, making it perfect for older devices or when your system's under heavy load.
Here's a snapshot of its performance features:
| Feature | Benefit | Impact |
| --- | --- | --- |
| Optimized | Smooth, lag-free experience | Enhanced user experience |
| Light on resources | No slowdown for processing | Improved device performance |
| Uninterrupted Playback | Music doesn't pause with multi-tab browsing | Seamless listening experience |
With Spotify Web Player, you've got a music powerhouse that's as agile as it's innovative. It's time to take your music experience to a new level. Don't compromise, optimize!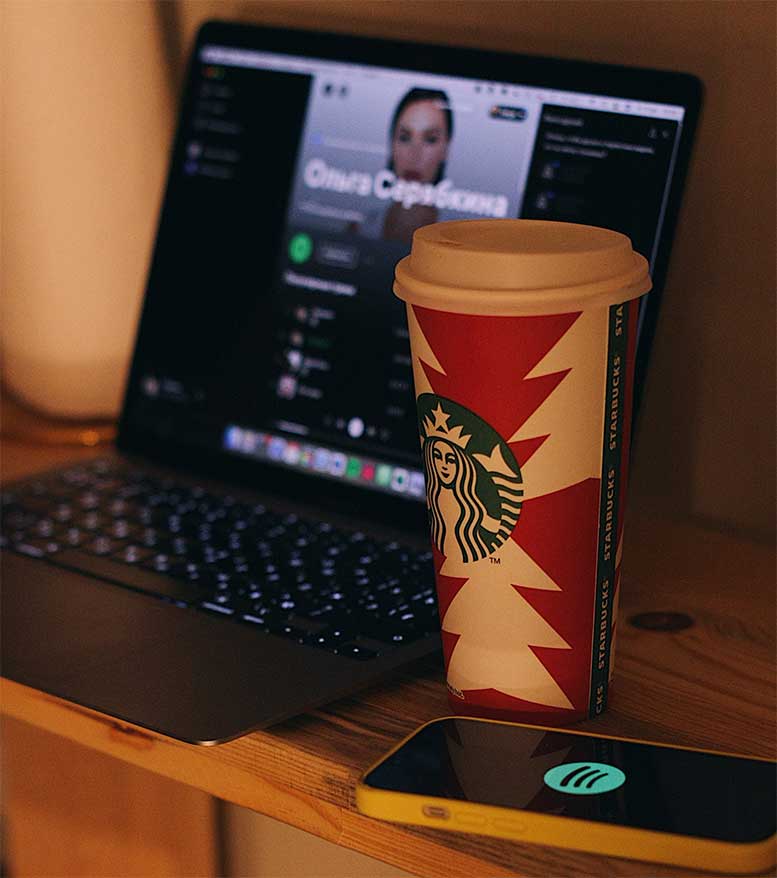 5. Saves on Mobile Data
Using Spotify's Web Player saves on your mobile data, making it a solid choice for those with limited plans. You're no longer tethered to the constraints of your data package. Imagine streaming your favorite playlists without worrying about exhausting your data. It can truly be a game-changer.
In fact, it doesn't just offer convenience; it brings a new level of efficiency to music streaming. With the Web Player, you're not burning through data while you're jamming to your favorite tracks. It's a smarter, more data-friendly way to access your beloved tunes.
The Web Player is a testament to Spotify's commitment to delivering a seamless music experience, regardless of your specific data plan. If you embrace this tech-savvy solution, you'll save data, keep the music playing, and elevate your overall Spotify experience.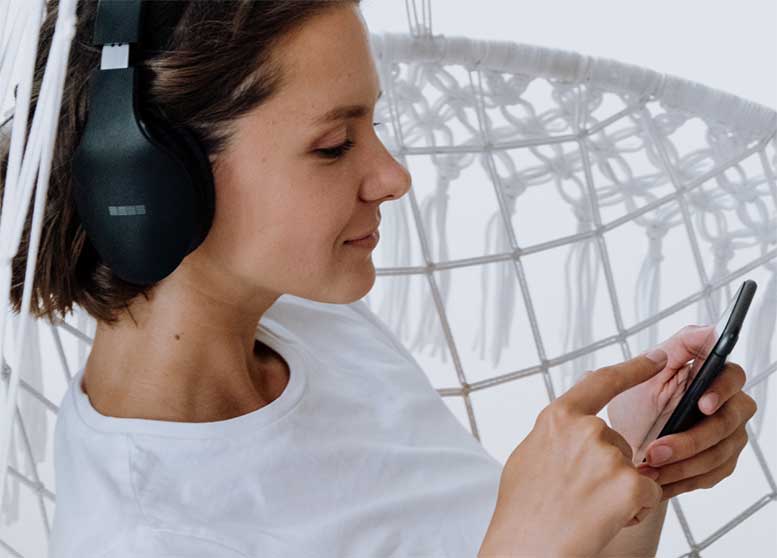 Frequently Asked Questions
Are there any limitations to the Spotify Web Player compared to the app version?
Yes, there are a few limitations. You can't download songs for offline listening, and the sound quality isn't as high. It's also worth noting that some newer features may not be available.
How secure is the Spotify Web Player when used on public or shared computers?
You're safe using Spotify Web Player on shared computers. It's secure, but remember to log out after. Your account info isn't stored locally, so there's less risk of your data being compromised.
Can I still access my Spotify playlists offline using the web player?
No, you can't access your Spotify playlists offline using the web player. This feature is only available in the desktop and mobile apps. So, you'll need an internet connection to stream music on the web player.
How does the Spotify Web Player integrate with other audio equipment like speakers or headphones?
You'll find Spotify Web Player easily integrates with your audio equipment. Just connect your speakers or headphones, select them as your output device, and enjoy seamless, high-quality music streaming right from your browser.
Meet Derek, "TechGuru," a 34-year-old technology enthusiast with a deep passion for tech innovations. With extensive experience, he specializes in gaming hardware and software, and has expertise in gadgets, custom PCs, and audio.
Besides writing about tech and reviewing new products, Derek enjoys traveling, hiking, and photography. Committed to keeping up with the latest industry trends, he aims to guide readers in making informed tech decisions.