There are so many tasks you'll likely want to perform online without having to worry about WiFi signal strength or having to move closer to your router. There's nothing worse than uploading something you've worked on for hours and then having your connection randomly cut out. This is why you're likely considering investing in a range extender and you want to make sure you're making the best possible choice. Having a stable far-reaching network will basically give you the freedom to do anything you want at all times without having to move directly towards the source. The TP-Link RE210 is one of the best functioning routers that allows you to do exactly what we described here and will serve you over the long run.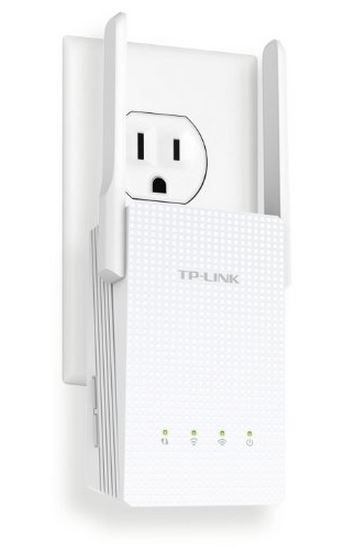 Our Overview Of The RE210
We thought it was an interesting offer feature wise but we were more interested in the practical day to day usage aspect hence that's what we focused our attention on. If you'd like to know about the technical features, the main noteworthy features are its support for 802.11ac on 5GHz, basically translating to a maximum speed of 450 Mbps. If you find yourself downloading plenty of content or uploading your work frequently, this is something you'll appreciate although it does have its limits.
In terms of transmission range, 802.11ac is pretty much impossible to beat irrespective of the type of network you're on. The best speeds are obviously within close by distances, but it hardly gets faster than what this extender can offer you. The basic gist of it is that the closer you are the faster the speed will be.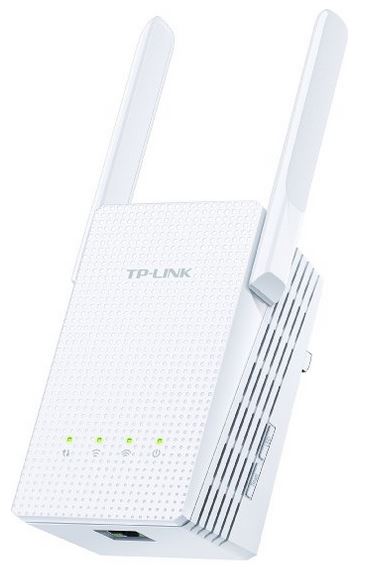 There's one internal and two external antennas responsible for making this work hence when you take in consideration it's far more affordable than comparable extenders (which utilize the same tech), it's worth the investment.
The main socket is pass-through so you can pretty much set it up anywhere you see fit. We recommend doing it somewhere central because it's going to increase your overall reach. There's an additional Ethernet port you can utilize if you want to and although most devices are wireless-ready, there are still some that you can connect using this port including consoles, players or TVs. Even if the majority of your devices don't have wireless capability, you can still connect them using a simple hub that extends this feature. The RE210 AC750 is certainly capable of handling multiple devices with ease.
Design
Appearance wise, this isn't the most appealing extender and there are similarly priced extenders which utilize touch screen features so they do have it beat here. This is because there are 2 external antennas although this matters not if you value performance over everything. If appearance isn't your main priority and you just want something that works this is it.
If you want to see how it performs you can run some simple tests by separating your main router and the TP-LINK RE210 AC750 Universal Wireless Dual Band Range Extender just to see how effective it is. We generally concluded that it's not lagging, the signal strength remains stable even at farther distances (although the speeds drop) and it takes minutes to install properly.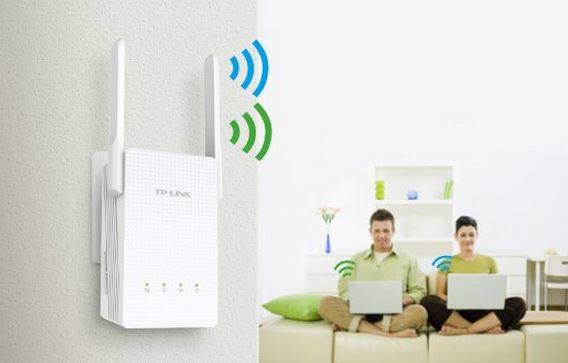 Downside?
Keep in mind that the main disadvantage to using the RE210 AC750 is not that different to most extenders – speeds tend to drop the further away you are from your router. If you're 10 feet away it could take half the time to download the same movie as it would if you were 50 feet away.
We don't recommend it for big offices or places over 3000 sq. ft (it will cover all the dead spots though) as well as for people who plan to do mass uploading. However, lighter tasks are handled with ease. The signal will remain strong and in our case we found it can handle 4K YouTube videos without buffering constantly. It was a decent connection, nothing too outlandish.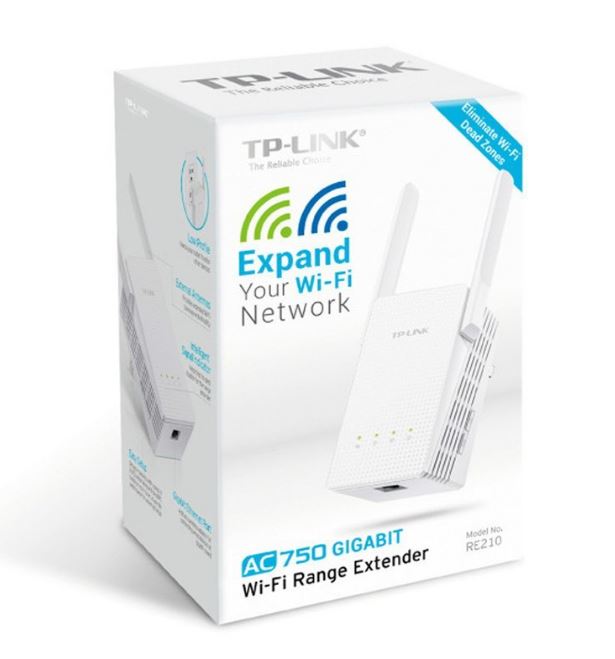 Conclusion
When you open the box initially it's going to remind you of an Apple product – the TP-LINK RE210 AC750 Universal Wireless Dual Band Range Extender is neatly packaged and it looks great. The exterior is clear/rounded and it barely takes a few minutes to set everything up. If your main concern is improving your current wireless connection at home or even connecting devices that don't have these features (using the Ethernet port) you'll be covered so it's well worth the investment.