Feeling unsafe doesn't always require an emergency. The mere suspicion of danger can be enough to strike fear in the hearts of men and women alike. There are plenty of safety devices on the market which are very effective at handling life or death situations, but that don't really offer any support during other anxiety-inducing scenarios. Walking down a poorly lit avenue on the wrong side of town doesn't constitute an emergency, yet you'd rather not make the walk alone. Having a calming presence reassure you that everything will be alright can completely change the way that you carry yourself throughout the day.
The creators of the Ripple personal safety monitoring device understand that fear and uncertainty can be just as traumatizing as an actual emergency. Fear can cause you to avoid certain situations or certain places. Anxiety has a way of slowly creeping into your life. Before you know it, you're burdened with a debilitating phobia. Ripple not only acts as an emergency alert button, but also provides support for those who might simply be feeling uncomfortable. Ripple's safety team is available 24/7, whether you're in need of medical services or just don't want to be alone.
Over the past few weeks we took the Ripple Safety device for a test run, testing out the responsiveness, ease of use, convenience and value. We found Ripple to be the most affordable and most reliable personal security device we've ever tested. Here is out honest review of the Ripple Safety device.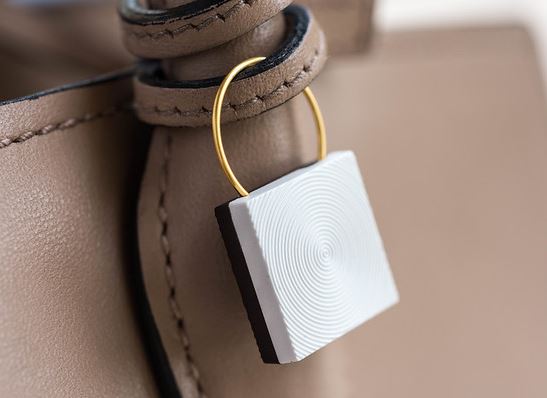 Design
The Ripple is small. Very small. The safety device measures in at slightly larger than a dime, so referring to the Ripple as being portable is a vast understatement. We chose to clip the Ripple onto our keychains, but the options are many and the limitations few. The Ripple can just as easily clip on to a purse, backpack, zipper, lanyard, bracelet or necklace. The inconspicuous design allows you to be spared any embarrassment you might feel about owning a safety device.
Because of their association with senior citizens, some young people might feel self-conscious purchasing a monitoring device. There is no need with the Ripple. From the moment you take it out of its packaging you realize that the Ripple is different. The design is sleek, with a two-tone white and black finish. The form factor looks somewhat like a tiny padlock with a conveniently hooked clasp. Not only were we not embarrassed to rock the heck out of the Ripple, but we couldn't help but gush about it to our friends. We'd be lying if we told you that we didn't spot a glint of envy in the eyes of several of them.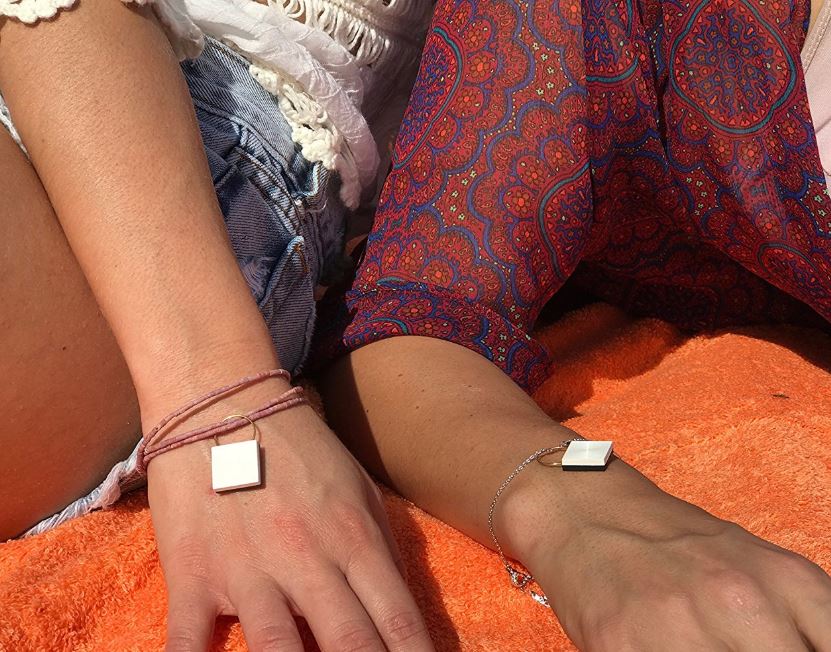 Monitoring Options
The most unique feature of the Ripple is how the device handles non-emergency situations. Much like any other safety device, the Ripple offers 24/7 access to their safety monitoring team, but they go one step further. In addition to emergencies, Ripple also allows you to notify their team during "uncomfortable" situations. What is considered an uncomfortable situation? That's really up to you. Something as simple as being on a date with someone giving you creepy vibes might be enough. Walking home in the dark is an uncomfortable situation, but not necessarily an emergency.
How does Ripple differentiate between emergency situations and uncomfortable situations? To let them know that you are currently in the middle of an actual emergency, you click the Ripple button three times. If you are uncomfortable, a single click will let them know that the police do not need to be immediately notified. While setting up the Ripple, you can decide whether an emergency will automatically trigger the safety team to notify emergency services. The safety team is notified either way.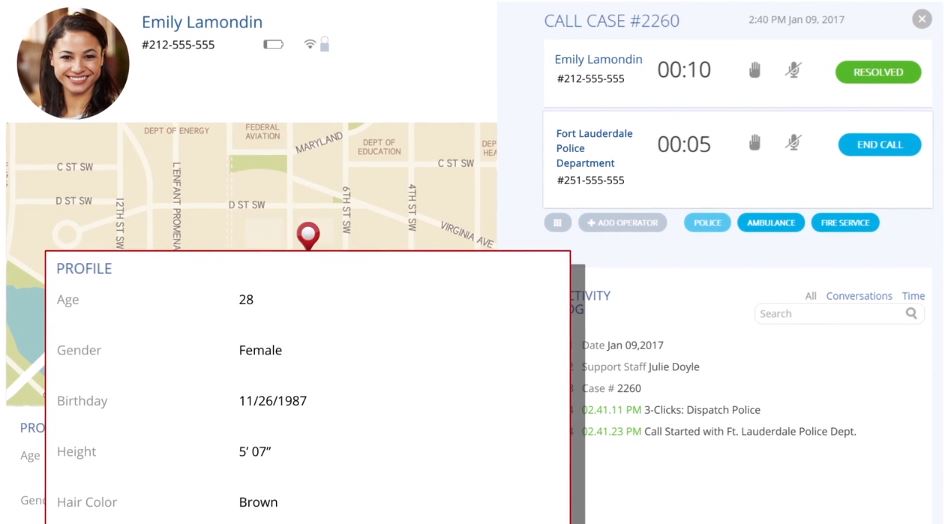 Response Time
The Ripple safety monitoring team responds to triggered requests in a matter of seconds, not minutes. When we tested out the single-click Uncomfortable option, we had a real-live person reach out to us within fifteen seconds every time. We were actually able to use the Ripple in a real-life setting. While we were out at a sports bar with a few friends, a nasty fight broke out right in front of us. While we didn't feel physically threatened ourselves, it was nice to have someone on the other line in case of an accidental injury, and honestly, just for someone to talk to in a stressful situation.
There are so many practical uses for the Ripple because of the device's multiple levels of urgency. The safety gadget is great for walking to your car in the dark after work, protecting yourself if you're in a potentially abusive relationship (though we recommend doing your damndest to leave the situation), and caring for aging loved ones. We imagine the Ripple would be perfect for students who find themselves often walking through campus in the dark. Whatever your reason might be, the Ripple is an awesome confidence booster.
If you unintentionally trigger the Ripple, it's no big deal. Just let the safety team member know that you accidently set the device off. The click trigger does a good job of avoiding false alarms. Triggering the Ripple takes more effort than a slight-touch, so false alarms are only feasible if you sit or lean on the device at just the right angle.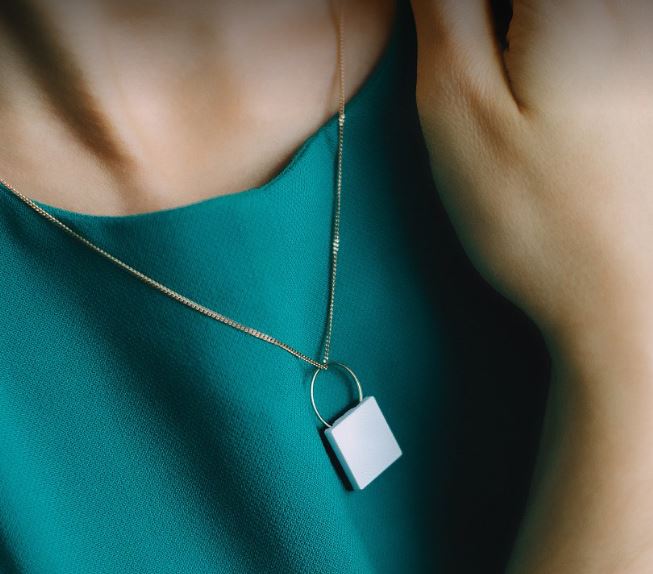 Smartphone App
The Ripple Safety smartphone app is your personal safety hub. The Ripple Safety app is where you enter all of your personal information. This allows the monitoring team to have all necessary personal data at their fingertips. The app will ask you for your address, phone number, emergency contact information and health information, such as whether you are diabetic or have health issues.
The app also allows you to pre-set your preferred emergency service, whether it be an ambulance or a police officer. This is a great option for people who don't have any underlying health issues. If you are wearing the Ripple for protection, whether than health concerts, then a call to the local police department would be a lot more helpful than an ambulance. The Ripple Safety app is compatible with both iOS and Android.
Multiple Levels of Safety
As we mentioned earlier in the review, the Ripple features two different situational trigger options: uncomfortable and emergency. What is the difference between the two options?
When you click the Ripple once, the safety monitoring team is automatically notified that you are in an uncomfortable situation. Within ten to fifteen seconds, a member of the team will reach out to you to make sure that you're okay. If they can't get in touch with you, Ripple will call your primary emergency contact (which you had designated in the smartphone app) and let them know that the uncomfortable alert was triggered.
When you click the Ripple three or more times, the device alerts the safety team that you are in need of emergency assistance. A Ripple team member will automatically notify your selected emergency response (either police of ambulance) and then they will both text and call you to get a handle on the situation.
GPS Range
The Ripple's on-board GPS covers the entire continental United States. Whether you are in a major city or in the middle of the range in Wyoming, the Ripple will still be able to pinpoint your geographical location. Ripple says that they are actively working on expanding their reach, most likely starting with Alaska and Hawaii. For most Americans, the Ripple is already geared up and ready to go.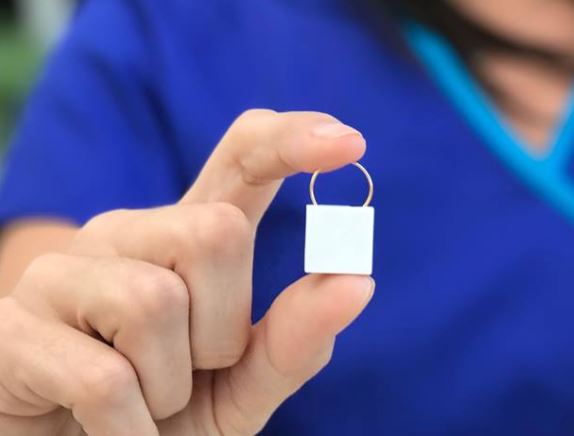 Subscription Pricing
When you purchase the Ripple, you automatically get a free month of service. That means that right out of the package, the device is emergency ready. While we have found the most safety monitoring device subscriptions fall in the $20 to $30 per month range (some charge even more than $30 per month), the Ripple is only $10 per month after the free trial period. The device itself is also considerably cheaper than the typical hardware offered by competing services. When you consider the features and responsiveness of the Ripple, there is no doubt that this device is the best value on the market.
The paid subscription service is completely optional. If you don't want to pay for the subscription service, the Ripple will still send text messages to your loved ones upon activation, free of charge. This allows you to keep in contact with your family even if you are physically unable to call them. This is also a great option for seniors who might not understand how to work a smartphone.
Battery Life
The Ripple requires no recharging. The CR1216 battery included with the Ripple lasts about six months. If you are a monthly subscriber, Ripple Safety will automatically send you a new device, free of charge, whenever your battery is running low. One of the reasons we prefer the subscription model is because of the free automatic replacements. Not having to worry about the battery running out in an emergency is a very welcomed relief. If there is one gadget you don't want to have to worry about, it's the one keeping you safe.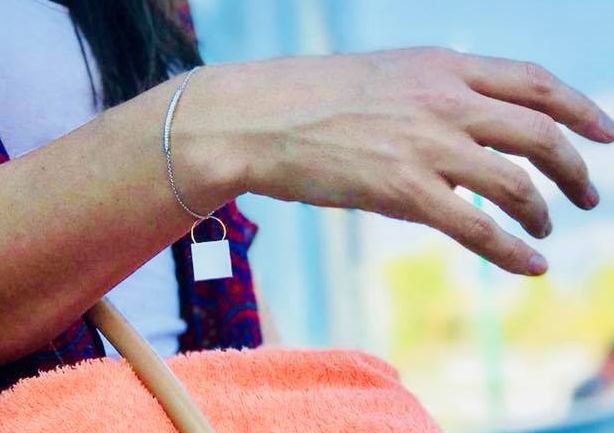 Final Thoughts
The Ripple consistently exceed our expectations in every way. Featuring the most affordable subscription plan on the safety monitoring market, the device's versatility and discrete design, the safety team's responsiveness and the battery's reliability combine into a perfect little safety monitoring device. We found the entire Ripple team to be so helpful, friendly and reassuring, which is exactly what you are looking for during an emergency.
Feeling safe is important. In a perfect world, our loved ones would never have to deal with an uncomfortable situation, but this is not a perfect world. There are very real dangers and plenty of uncertainties. Having a gadget such as the Ripple safety monitoring device can instill a peace of mind that would otherwise not exist. The investors who raised a total of $3 million in the Ripple's seed financing round knew that they were on to something special. And they were right. The Ripple is an easy recommend.