There are plenty of ways to bring the theater experience into your own home. You can set up a massive screen with an incredible 4K projector, and fill the room with a high-end surround sound system. But no matter how advanced your home theater gets, there is still one major problem – you can't take it with you.
Royole has a unique solution to this problem. Their Moon 3D Virtual Theater promises to give you the experience of an 800-inch screen no matter where you are. There is no other product like it on the market, so we couldn't wait to test it out for ourselves and see how it performed.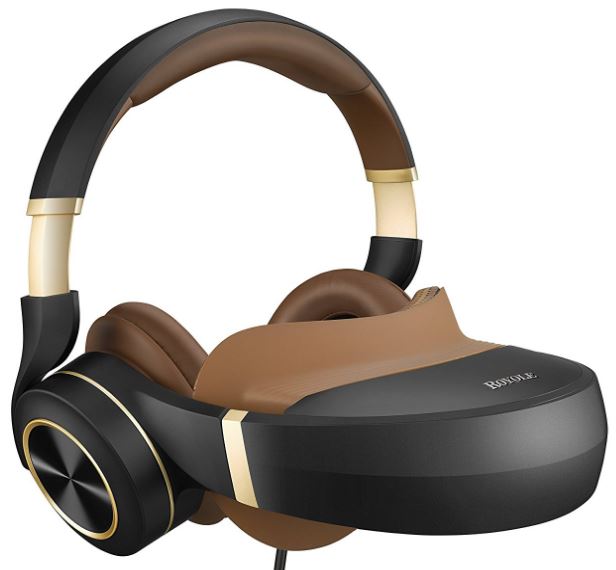 First Look
The Royole Moon 3D Virtual Mobile Theater is made from two ingredients: a pair of premium headphones and a virtual reality headset. At first glance, it looks like a VR headset designed for business executives. But once you look a little closer, you'll realize that there is much more at work. The display is simply incredible, offering an impressive 3300 PPI. This is about ten times denser than apples retina displays. It certainly looks a little different on your head, but that's simply because it offers an experience unlike anything you've ever seen before. Let's get a little closer and see what's behind the premium exterior.
Design
The only way to describe the appearance of this headset is pure luxury. The plastic used in the external construction is much better than anything you'd find on your mobile phone. It's incredibly light, but also smooth and soft to the touch. It doesn't show fingerprints, and has the same tactile appeal as some of the premium headphones we've looked at in the past.
The foundation of the design is accented with some executive design features. The light gold mechanism that adjusts the headset is simply exquisite, and the brown leather cushions that adorn the inside is of the same grade that you'd find in a Mercedes interior. Before you even touch it, you'll know that this is a premium product.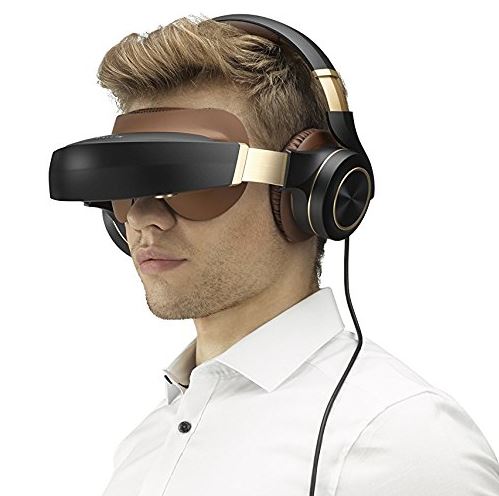 Comfort
If you're going to be enjoying an entire feature film, you want the unit to be comfortable. And we can tell you first hand, it's just as comfortable as it is attractive. Every part that touches your head is covered with a premium brown leather material. It's super soft, resistant to moisture, and among the best we've used. The headset is surprisingly light for its size. Both the viewing area and the headset are perfectly shaped for comfort. Wearing it feels a lot like wearing your favorite headphones and a pair of luxury ski goggles.
Another major benefit to the comfort is the level of adjustment you have. It's got full-axial earcups – meaning they rotate in every direction. You can also adjust the headband, and the action feels smooth and precise. You can be sure that this mobile theater will fit any adult, with minimal adjustment necessary.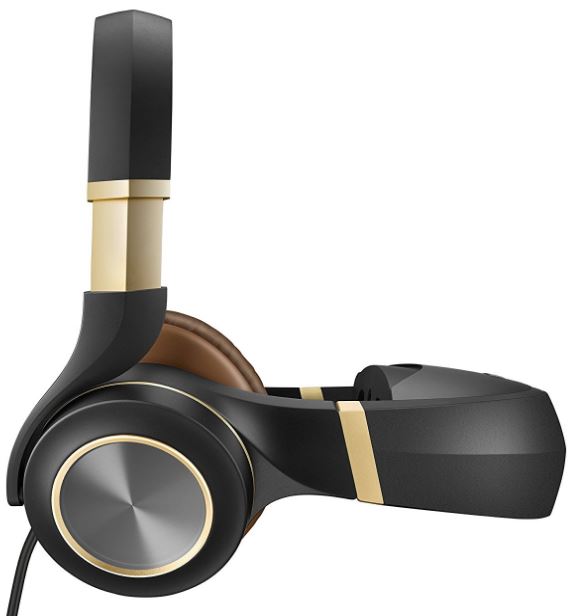 Media Compatibility
Unlike virtual reality headsets, the Royole Moon doesn't need to be plugged into an external source. It's got an entire media playing system built right in, and plenty of ways for you to access your media.
The easiest choice is the internal storage. You've got the choice between 32GB or 128GB. This lets you load it up with your favorite movies and TV shows, accessing them without any additional hardware. It accepts almost every video file, including MP4, MKV, MOV, AVI, 3GP, FLV, VOB, and many more.
If you're looking for something that's not located on the internal storage, you can also connect to a variety of video streaming applications, such as Netflix and YouTube, to access content online.
Still don't have anything to watch? The Royole Moon supports remote file access including airdrop and wireless networking. This lets you transfer files from your laptop, phone, or tablet in real time, and start enjoying them right away.
You can also use multimedia cast, which is compatible with just about every modern media player on the market. As a last resort, you can use the HDMI input, although this tethers you to your media source.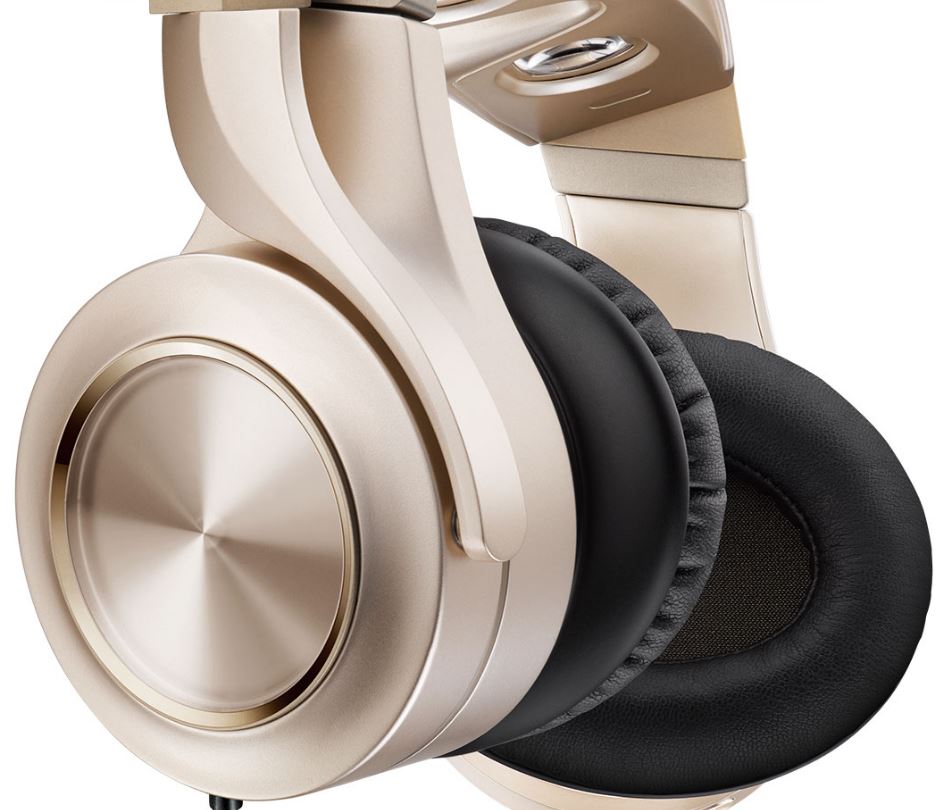 Operating System & Controls
Just like your smartphone, the Moon as an entire operating system build right in. Based off Linux, the system is known as Moon OS. There are two analog controls on the base of the face plate, which are very easy to control with your thumbs. Considering how new this form factor was, we were incredibly impressed with how quickly we picked up the entire system.
Navigation feels a lot like using a PlayStation 4. All of your applications are arranged in a grid, and you simply use the navigation to select them. At the moment, your choices are somewhat limited, but far from restricted. You can browse your local storage, open up video streaming applications, use the built-in media player, or view images. There is also a music player, just in case you don't feel like watching anything.
Because the system is based off Linux, it shares a large number of libraries with the Android ecosystem. This makes it very easy for developers to port apps, and is one of the primary reasons that it's launching with so many features already built in. Royole has made the entire system open source. Even though it's already got a ton of great features, we'll expect to see a lot more come out once the system takes off.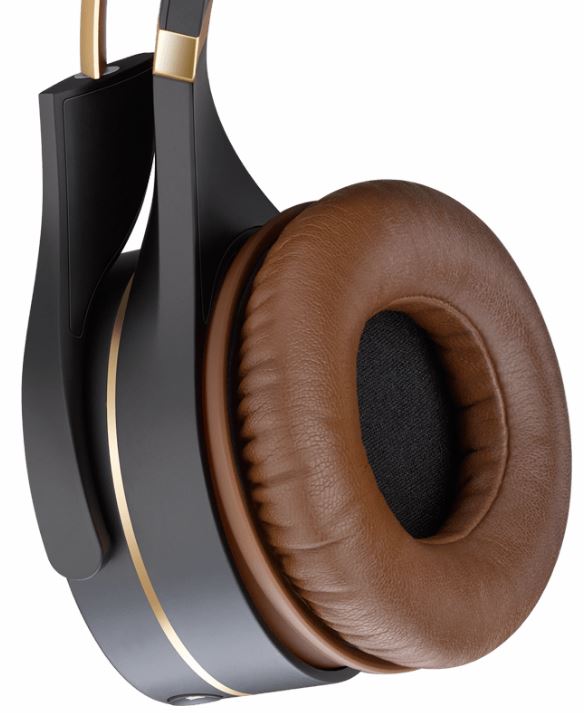 Video Quality
One of the most important factors in a video system is how it looks. In one word: impressive. The display is capable of playing back native 1080p content, but looks much more impressive than your standard display. It's got a 0.1ms response time and amazing 10,000:1 contrast ratio thanks to the amazing AMOLED screen.
At the distance, viewing movies on this hardware is equivalent to watching an 800-inch screen at 20 meters. That means that it's not actually recreating the standard movie theater experience, it's recreating the Imax experience.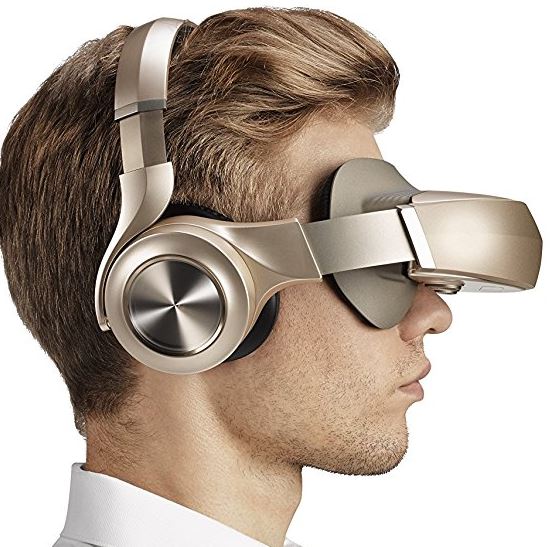 Do you have glasses? You might be restricted from using VR equipment, but Royole took your needs into consideration. On the side of the ear cups is an optical adjustment that can range from -7.0D to +2.0D, so even the visually impaired can get the same experience.
While the video quality is great with standard films, you've really got to try it in 3D to fully appreciate it. Because the displays are physically separated, the 3D performance is well beyond anything produced by a TV. Every little detail of the image seems to pop out at you, adding to the immersion of your film.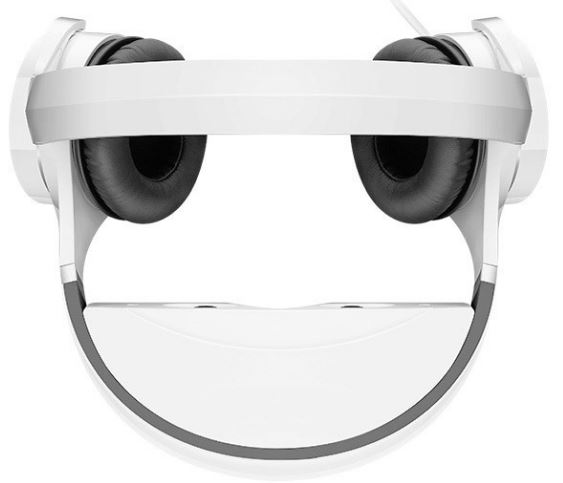 Audio Quality
You get the same hi-fidelity audio experience you'd expect from something at this price point, although some features go a little beyond what you'd expect. Most impressively is the noise cancelling. It's among the best we've used, instantly drowning out the world around us. The bass performance is simply incredible, with very few headphones even coming close to being able to touch it. With <1% distortion rate, every aspect of the sound quality is sharp, clear, and completely immersive.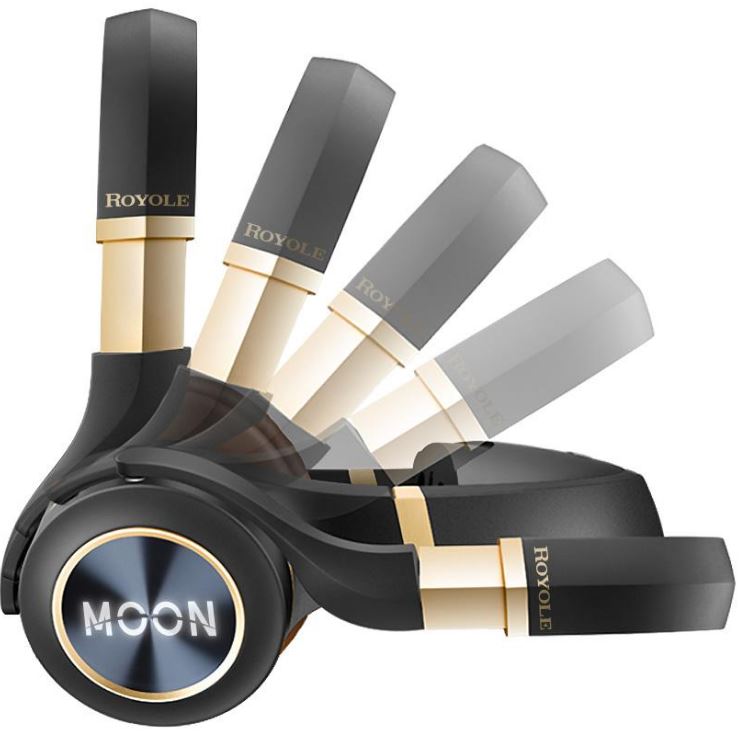 Experience
We can talk about specifications all day, but how does it feel to actually use the thing? The moment we put it on, we were transported out of the real world and given a blank canvas with which to create our own experience. Loading up a movie trailer didn't feel like we were simply observing, but living.
Images came to life in a way you'd never imagine. The explosive sound sucked us right into the experience, making us feel like we were in the center of the action. There is one thing they certainly got right – there is no other video experience like it on the market.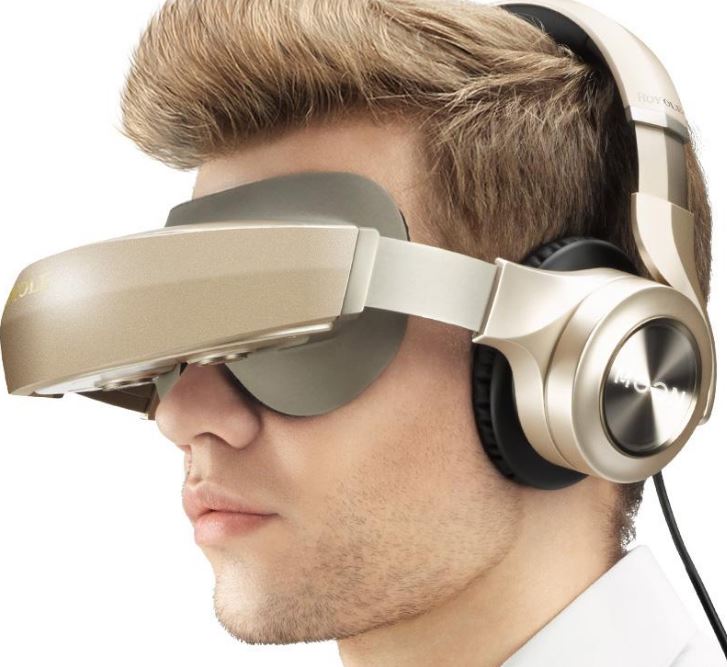 So, Should I Get It?
Even if you've got your house tricked out with the most advanced home theater system that money can buy, you've simply got to try the Royole Moon 3D Virtual Mobile Theater. It creates an experience unlike anything we've seen before, and does an amazing job at it.
If we had to complain about something, we'd hope for the inclusion of 4k in future editions. But beyond that one small qualm, there is nothing else we think they could improve on. The system is highly functional, easy to use, and competitive with all other solutions on the market.
How much would you have to pay for a system like this in your home? Probably close to $10,000. The audio quality rivals some of the best headphones we've every tested, and the vibrant OLED screen is more immersive than you can possibly imagine.