Backing up, storing, and keeping your most valuable documents and files readily accessible and secure at all times is a huge importance for many of us. Our digital content, whether it be photos, music, videos, or any other irreplaceable documents, can hold a huge importance, which is why it's crucial to make sure it's always available and stored in a safe location.
You could opt for cloud-storage and save all of your content remotely, but that's often attached with recurring fees and you truly never know how "safe" it'll be. If safety, security and peace of mind is what you're looking for, it's best to invest in a quality external hard drive that you can physically hold in your own hands and rest assured knowing that nobody else even remotely has access to your data, even if you're using a USB data blocker.
The truth of the matter is – not all external hard drives are created equally. Although they're all going to vary in storage capacity, the differences that make one excel over the other are the way it connects, how it transfers data, available transfer speed, and how durable it is.
If you've been looking to invest in a new external storage solution, but have decided to wait for the right one, your wait may be over. Offering a self-proclaimed "new-era of personal desktop storage", the Seagate Innov8 Desktop USB-C Hard Drive offers 8 terabytes of storage capacity with an impressive list of exciting, new-age features. Today we're going to take a close look at it and examine its features, specifications, and what it's capable of.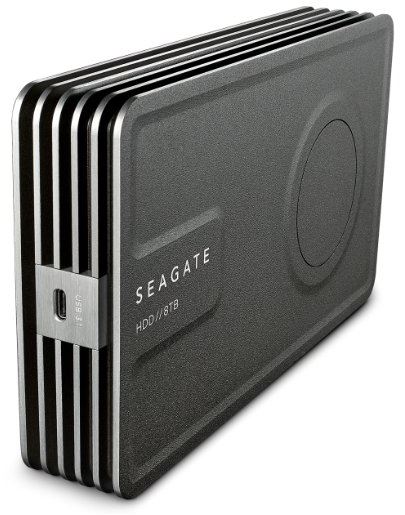 Powered by USB-C
With a massive 8 terabyte capacity, there's plenty of storage for backing up, saving, and archiving your most precious content. But without a simple, effective, and fast way to transfer to and from your computer, it can be slow, frustrating and sometimes problematic.

Seagate took a bold approach in the way that the Innov8 is powered which boosts both the simplicity and ease of use quite dramatically. Rather than having a separate cord or AC adapter to power the drive, they've integrated the use of a single USB-C cable to handle all of the work – both powering and transferring data simultaneously. By using a single cable, you don't need to plug it into an outlet or power supply, simply connect the Innov8 to your computer and you're good to go.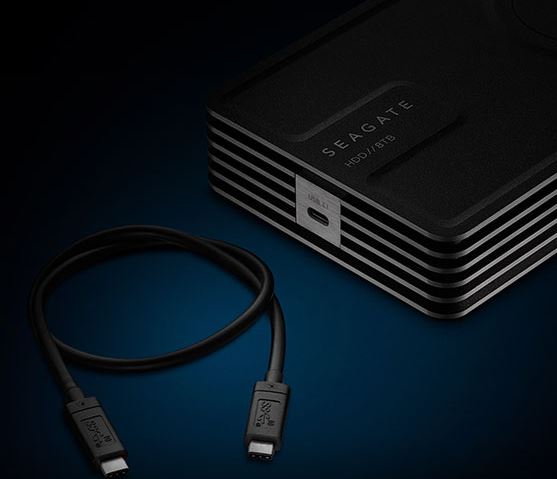 USB-C is the new, industry-standard when it comes to connectivity and portable power. It isn't your typical rectangle-shaped USB plug, rather a rounded design that can be universally plugged in no matter how you input it – ie. there's no particular top or bottom to it so there's less fumbling and no wrong way to plug it in. Additionally, it delivers the latest USB 3.1 connectivity with transfer speeds of up to 10 gigabits per second – double what USB 3.0 could offer.
Ignition Boost Technology
Exclusive to Seagate, Ignition Boost Technology gives the Innov8 a clear advantage over other external desktop hard drives on the market that keep it simple and easy to connect. Considered to be a true engineering milestone and breakthrough, it essentially eliminates the use of a separate power supply so everything is done through a single cable. At this time, there's no other desktop hard drive capable of this, truly putting it in a class of its own.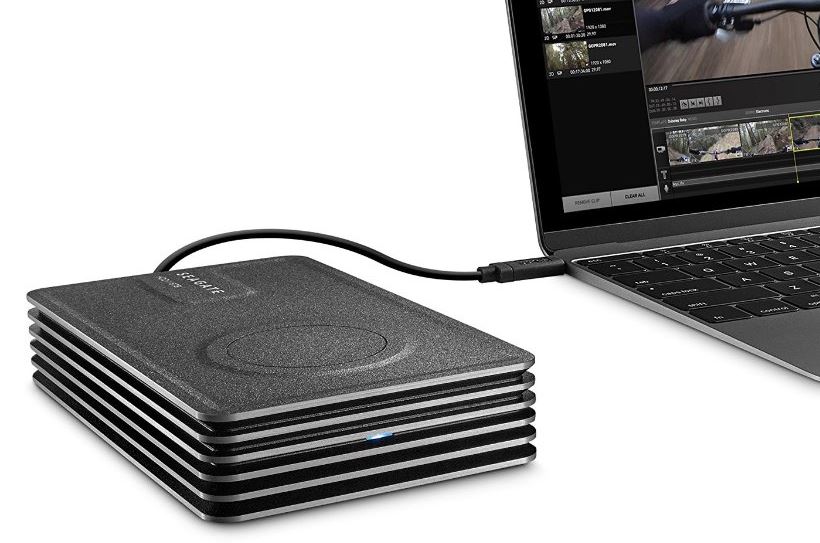 Although most portable hard drives use a single cable to both power and transfer data, there's never been a desktop-specific hard drive of this capacity that offers this kind of technology.
Design and Structure
By taking a first look at the Innov8, you'll likely notice that a lot of planning, time and development went into the overall design of the hard drive. Constructed of an all aluminum enclosure, it's been specifically designed for durability while offering a fine blend of simplicity.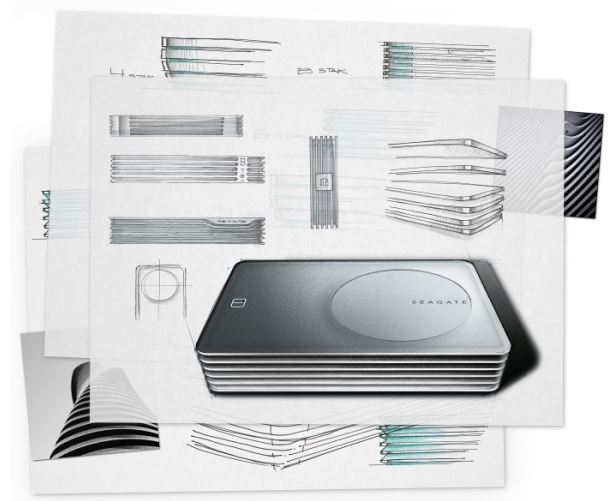 Feeling it in your hands, it's sturdy, perfectly balance and uniquely made in a stacked, wrap-around design that appears quite different than other external hard drives we've seen on the market. It's quite apparent that Seagate took their sweet time to really fine-tune the overall look and style of it. Although some people don't really care how the appearance is, what's more important is the structural integrity and strong design that they made sure to include.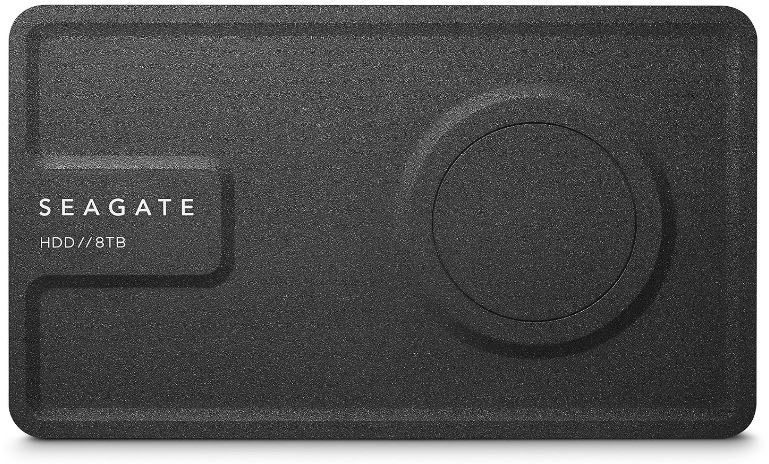 It's nice to be able to hold your data in-hand and feel like it's physically secure and always readily available for you to access it whenever you'd like. With it's solid, heavy feel, it'll surely give users an added boost of confidence that their important data is always safe and sound.

In fact, it's already won the 2016 Red Dot design award – an impressive achievement that's based on product design, communication design, and design concepts. It's an international standard that receives over 15,000 submissions a year for consideration. To earn an award, your product must shine above a massive array of other new releases.
Share via Lyve
If sharing your videos and photos in an easy and accessible manner is important to you, the free Lyve app from the iTunes or Google Play store can be a huge benefit. With Lyve, you can off-load your videos and photos from your mobile device, and save them to your Innov8 Hard Drive.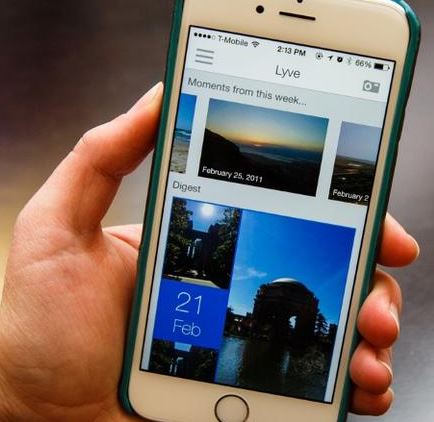 Additionally, you can configure secure, remote access to your drive from any smartphone, tablet or computer, essentially turning it into your very own private cloud server.
Final Thoughts
Built with some of the best advancements in external storage, the Seagate Innov8 Desktop USB-C Hard Drive has some very clear advantages over other options on the market.
Utilizing the latest USB Type-C connection and paired with USB 3.1 technology, you're given plenty of transfer speed with a massive 8 terabyte capacity. Paired with Seagate's own Ignition Boost Technology, there's no need for a messy assortment of cables – a single connection between your computer and the Innov8 is all that you need. And best of all, everything you need comes included – there's nothing additional that you need to buy.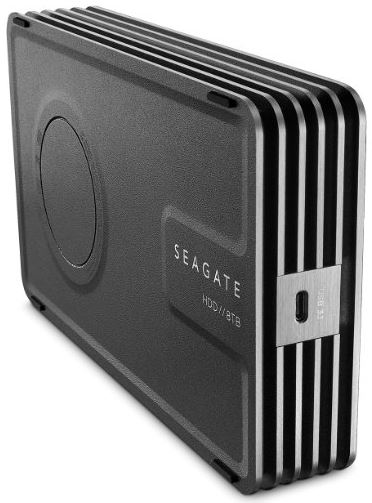 The design and structural integrity is something to cherish. Not all external hard drives are created as sturdy, solid, and structurally-sound – the full aluminum enclosure keeps everything safe and durable for years to come.
As an added bonus to every Innov8 that's purchased, you're given 200 gigabytes of OneDrive Cloud Storage without any additional or recurring charges. However, you'll need to make sure that you activate by June of 2017 if you'd like to take advantage of this additional perk.
Overall, we highly recommend it if you're looking for a top-of-the-line, solid, reliable storage solution with a massive capacity and all of the bells and whistles.
Meet Derek, "TechGuru," a 34-year-old technology enthusiast with a deep passion for tech innovations. With extensive experience, he specializes in gaming hardware and software, and has expertise in gadgets, custom PCs, and audio.
Besides writing about tech and reviewing new products, Derek enjoys traveling, hiking, and photography. Committed to keeping up with the latest industry trends, he aims to guide readers in making informed tech decisions.