Investing in a high quality network attached storage (NAS), you'll have peace of mind knowing that your documents and data can always be readily backed up and securely accessed. Seagate, a brand that's well known for manufacturing some of the finest hard drives available, has recently released their Personal Cloud 2 bay Home Media Storage Device. We had the opportunity to test it our for ourselves and see how it performed and functioned.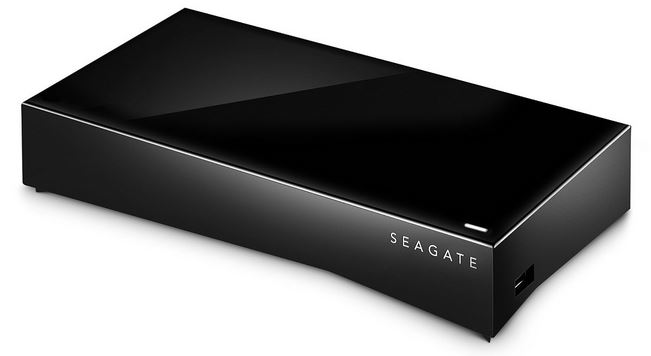 Everyone seems to speak a lot about "the cloud" in today's technology sector. This Home Media Storage Device lets you go one better than most. It allows you to create your very own cloud storage that's accessible outside of your home at all times, as long as you have an internet connection. With this level of storage capability, you can keep all of your family's precious photos, videos, important documents, and music in one secure central location that's readily available.
What better place to keep your personal memories than on your own private home network? With the Seagate Personal Cloud, you can back up not only all of your PC and Mac computers, but you can back up your cloud services as well.
Your very own Personal Cloud can back up every PC and Mac computer that you own, automatically and on a continuous basis. This can all be done securely through your home network. You can rest much easier at night knowing that all of your networked computers are being routinely backed up, and they're being backed up automatically – according to the schedule you personally set. The included Seagate Dashboard software makes this possible for you.

Are you a fan of Dropbox or Google Drive? Any files you've been storing on these storage applications can be quickly and easily transferred and backed up to your own Personal Cloud. You can free up the space you've accumulated in the cloud or have local access to all your files instantly. Personal Cloud leads the way in streaming to network and Wi-Fi connected devices, as well as Smart TVs.
Want to access your music and movies easily and quickly from computers, game consoles, and Smart TVs that are connected via your home network? With a Roku Player, Samsung Smart TV, or a Blu-Ray Disc player that has a 2012 or later version Smart Hub, you can utilize the Seagate Media app to perform easy browsing through your content, using your remote control.
You can even use the Seagate Media app through your smartphone or tablet to cast your content to a Chrome cast, LG Smart TV, or Roku player. This will allow you to share all of your favorites through the biggest screen in your home – your main TV.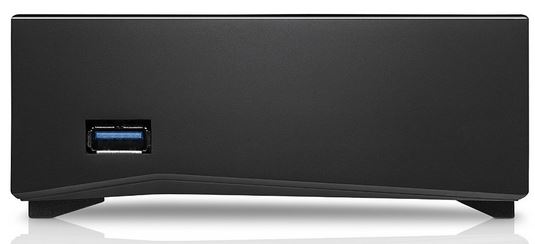 Ever mindful of security and keeping your data and memories safe, the Seagate Personal Cloud 2-Bay contains two internal hard drives. When left in the RAID 1 default configuration, half of the available storage capacity is designated for file storage. The other half of the available storage is used for redundancy purposes to provide extra protection for your files. Users have the option to convert all of the full storage capacity to file storage without extra backup protection if desired.
It doesn't matter if you have a family of PC lovers or a group of Mac enthusiasts, they can all come together in the security of your personal cloud storage. You can sync your personal cloud with any of the available cloud storage devices, and then easily share them between computers of any platform on your home network. You can even issue private email invitations to your friends and family to share files securely over your cloud storage and network.
With the Seagate Personal Cloud 2-bay Home Media Storage Device you can get up to an amazing 8 terabytes of storage, which is more than most people will ever need for several years. The 2 bay version is also sold in 3 and 6 terabyte versions. If you'd prefer a single bay, you can choose between a 3, 4, and 5 terabyte capacity.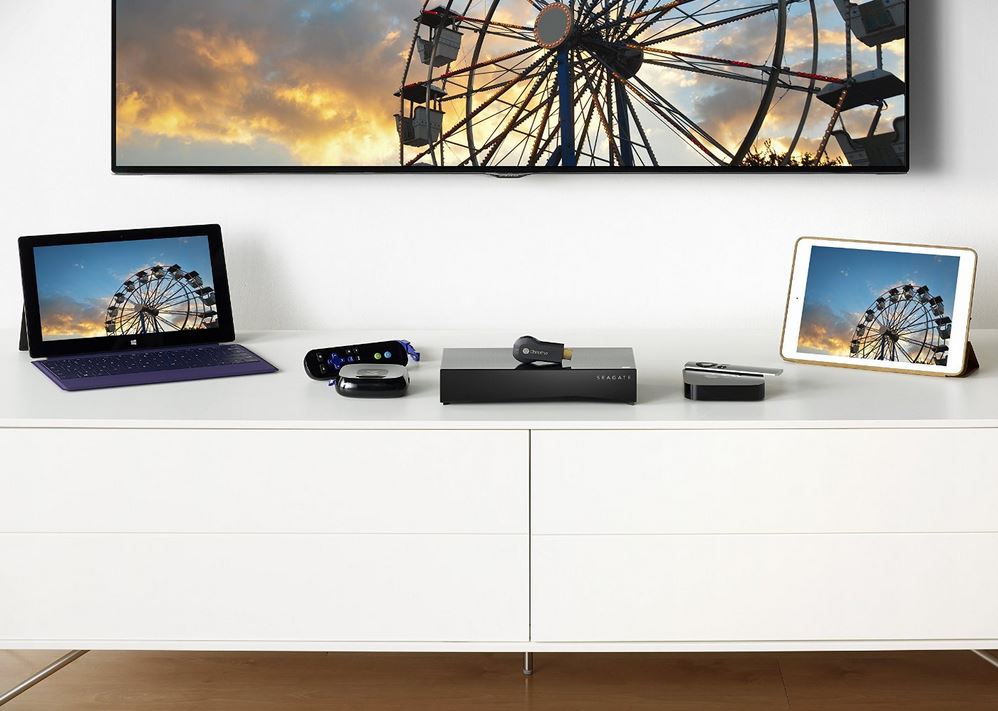 Many are pleased to find out that you can stream your data from the NAS to iOS, Android, Amazon Kindle Fire, and Windows 8 tablets and phones. Additionally, you have the ability to stream your movies, music, and files to Samsung and LG Smart TVs. Roku players, Chromecast, AirPlay, Apple TV, and DLNA devices are all compatible as well.
Since you can access your media and files while you're on the go, security is of utmost importance to Segate. You have the option to use the free Seagate Access Account or the free Seagate Media app. With it, your files are easily kept safe and secure with the latest encryption technology.
Pros
Up to 8TB of NAS storage.
Automatic backup of files on a customizable schedule.
Compatible with Dropbox and Google Drive.
Can access files anywhere there's an internet connection.
Latest encryption technology to maintain file security.
Compatible with both PC and Mac.
Can stream from your personal cloud to multiple devices and platforms.
Cons
Must have the Seagate Access Account or Seagate Media app to access remotely.
Cost may be prohibitive to some.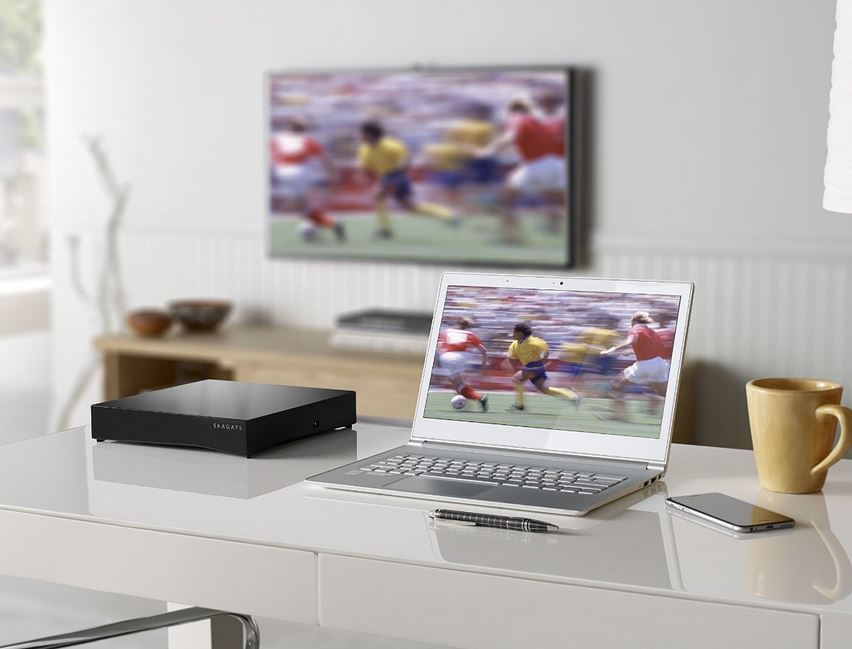 The Verdict
If you're not comfortable carrying your precious photos, videos, and personal documents around on an external storage device that can be lost or stolen, this Seagate Personal Cloud 2-Bay Home Media Storage Device may be the answer you've been looking for.
Using the provided software, you can create your own personal cloud storage space that can be accessed from anywhere, at any time. All you need is an internet connection and a compatible device. You can interchangeably swap files between platforms, including PC and Mac, by going through the easy to use personal cloud interface. It's also compatible with commercial storage sites like Dropbox and Google Drive.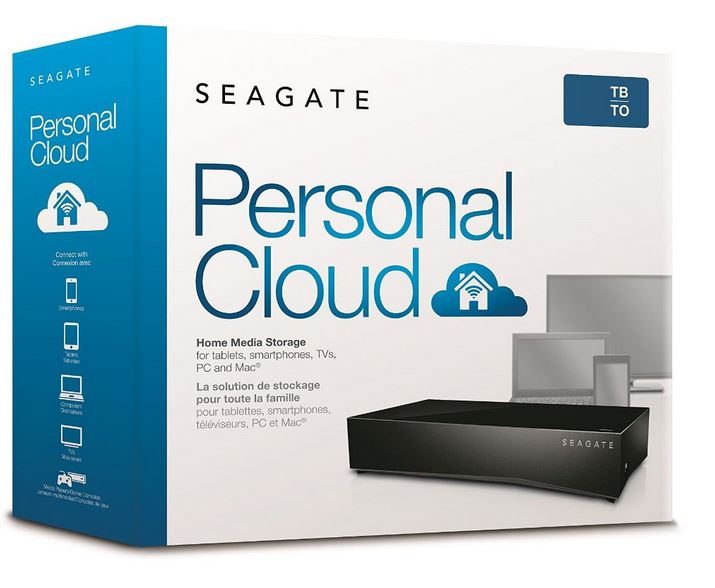 Security is a top priority, with the latest in encryption technology utilized to keep your personal files, photos, videos and movies secure. Files can be backed up on a routine schedule that can be set up to your personal specifications. You control who has access to your personal cloud through your home network interface, and through the invitation process that can be initiated and carried out via email.
When it comes to personal cloud storage, the Seagate Personal Cloud 2-bay Home Media Storage Device lets you be in control. Overall, we're impressed, and wouldn't hesitate to recommend it to anyone who needs a reliable and fast network storage device.
Meet Derek, "TechGuru," a 34-year-old technology enthusiast with a deep passion for tech innovations. With extensive experience, he specializes in gaming hardware and software, and has expertise in gadgets, custom PCs, and audio.
Besides writing about tech and reviewing new products, Derek enjoys traveling, hiking, and photography. Committed to keeping up with the latest industry trends, he aims to guide readers in making informed tech decisions.