Skullcandy Crusher ANC Personalized Noise Canceling Wireless Headphones are designed to be both rugged and comfortable, and to provide killer sound. They also have a noise canceling feature, which makes them a great choice for airports and other loud, crowded locations.
But how do they compare to the competition? We're about to take a close look. So get yourself some popcorn, and prepare to learn everything they is to know about these headphones.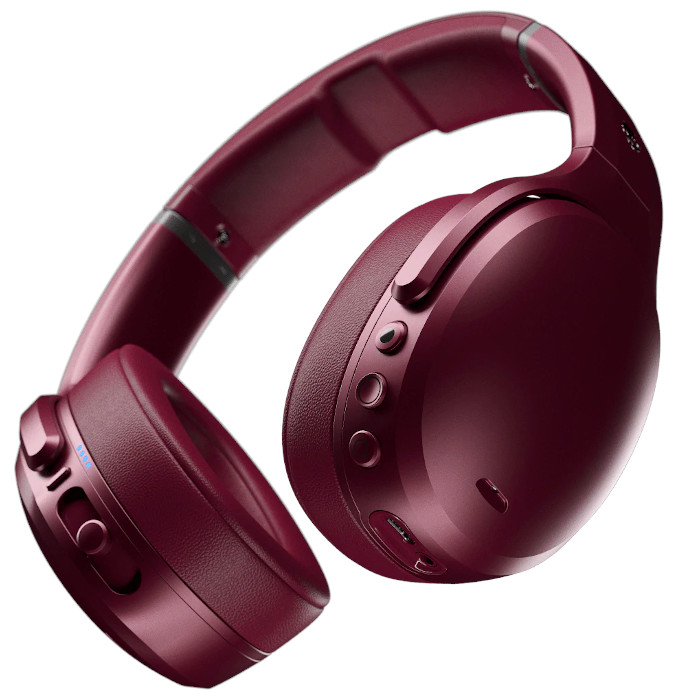 Design and Function
In terms of physical appearance, Skullcandy's Crusher ANC headphones are fairly utilitarian. They're almost entirely black, with a matte finish that's understated and easy to wipe clean. The edges of the hinges are silver in color, providing a splash of brightness on an otherwise flat accessory. An alternative version is available in a deep wine red, if you prefer a more colorful pair of headphones. Either way, they look fairly pedestrian from a distance. But then again, you're not buying an expensive pair of headphones just for looks (we hope).
The build quality is significantly higher quality than you'd expect at first glance. They feel heavy and sturdy, with a rigid head strap that's thickly padded on the inside for comfort. The ear cups feature faux leather pads that are soft and supple, although the material isn't breathable enough to be comfortable in hot, sweaty weather. The material scuffs easily but it's also easy to clean, so you shouldn't have any issues with permanent staining.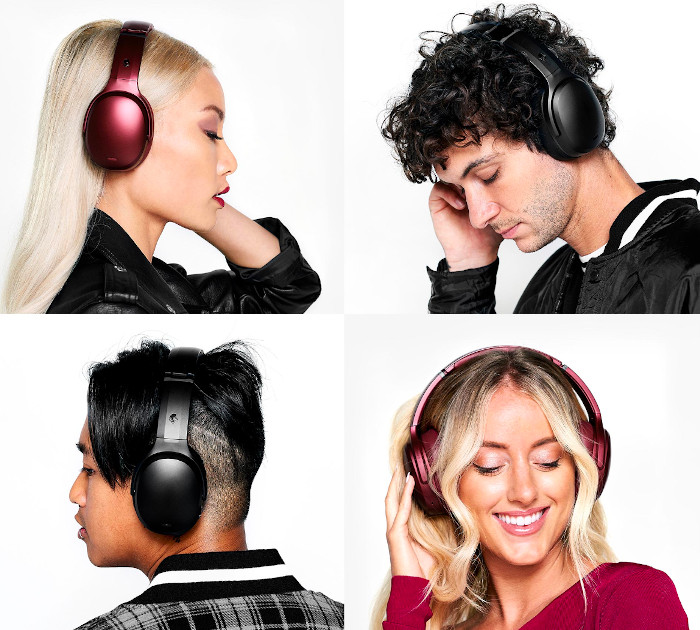 That said, women who wear foundation makeup are going to want a different pair of headphones. The finish picks up a lot of makeup, and you'll end up with flesh tones all over the insides of your ear pads, which is obviously something you'd like to avoid. The easiest way to fix this is with some alcohol-based hand gel, which can be used to safely clean them off.
The inner foam padding inside the ear pads is memory foam, which rests firmly against your ears and provides a tight, comfortable seal. This foam is more dense than the lightweight foam you'll find in similarly-designed inexpensive headphones. It stands up well to all-day wear, and doesn't compress and lose its squishiness just because it's being used a lot.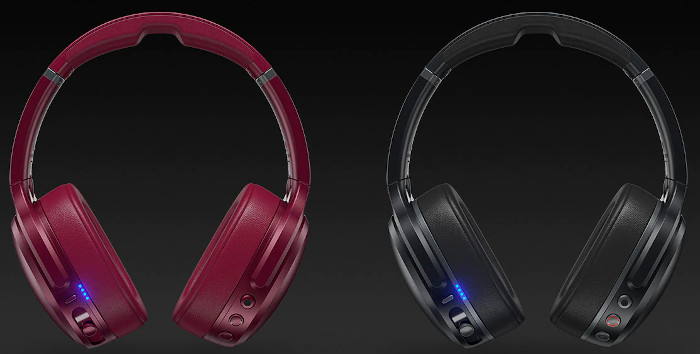 The Crushers are on the bulky side, weighing in at a hefty 2.3 pounds. To make them easier to carry, Skullcandy includes a sturdy zippered nylon carrying case. The headphones collapse neatly, folding up easily for storage and transport. The case is waterproof, and has a soft faux fur lining on the inside to keep the plastic shell from getting scratched. It also features a wide loop, which is useful both for carrying and for securing the headphones in place. Inside the box, you'll also find a USB charging cable, as well as an aux cord for connecting your headphones when the battery is dead.
As with any well-designed pair of wireless headphones, the Crushers include control buttons that eliminate the need to constantly pull out your phone or MP3 player to adjust the volume or switch tracks. The buttons are located on the back of the right earphone; a large play/pause button with a pair of volume buttons located on either side.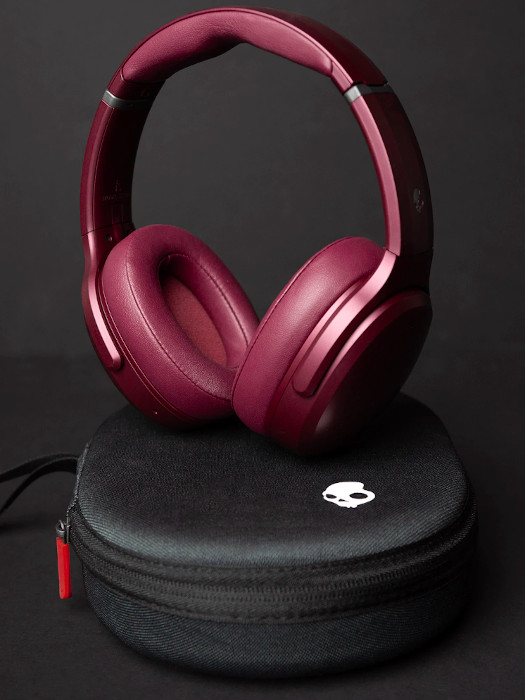 Depending on whether you're listening to music or using your phone, these buttons can also be used to initiate Bluetooth pairing, skip back and forth through different music tracks, and to answer or hang up your phone. This interface is simple, but it's also a lot of functionality for only three buttons. Make sure to read the manual thoroughly so you understand how to operate it.
The interface is probably the weakest aspect of these headphones, and we would have appreciated an easier control scheme, particularly since other similar brands like Marshall and UrbanEars have developed better schemed. Then again, the button themselves are conveniently positioned, easy to operate by touch, and easy to find.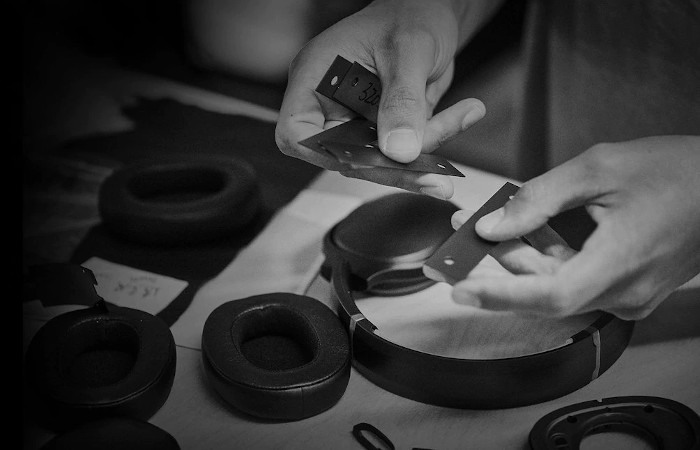 A secondary control is located on the back of the left earphone. This control is a slider, which is used to adjust the amount of bass. There are no numbers, hash marks, or other indicators to keep track of where the slider is positioned. You'll need to figure out by touch what level you prefer. Regardless of how much bass you like, we doubt you'll feel the need to crank the slider up all the way.
Quality and Performance
Clearly, these headphones are built around the bass. Not only is it adjustable, but the headphones also offers haptic feedback. If you want to feel your bass as well as hear it, you'll appreciate the sick response you get from these powerful little subwoofers.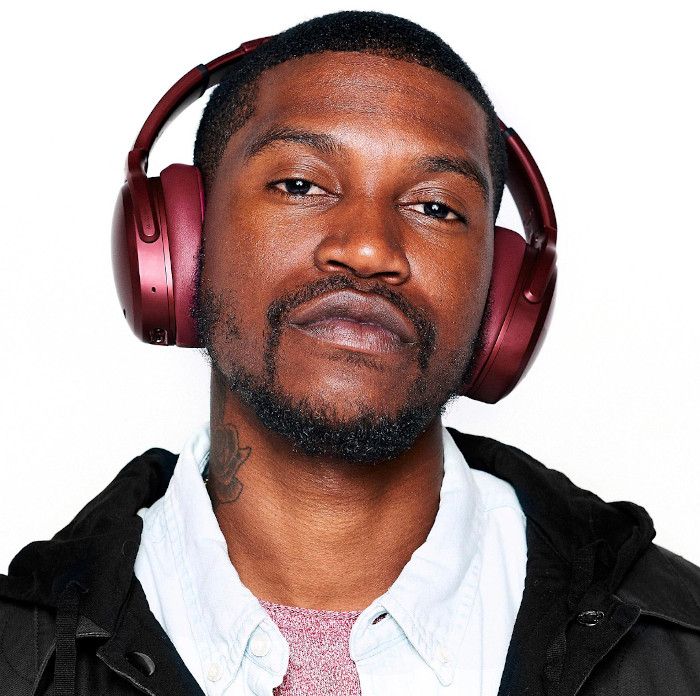 That said, as we've already mentioned, we wouldn't recommend pushing the slider up all the way. Finding the perfect spot is a matter of trial and error, but you're not likely to push the slider past halfway more than one time. It's really too loud at those levels, and the bass drowns out everything else. Leave the slider relatively low, and you'll experience a pleasant, well-balanced sound profile that's rich and full without being overpowering.
One area where the Crusher really shines is when you're watching movies. Action fans in particular will appreciate the bass when your watching epic movies like the Avengers series, where lots of loud, deep bass makes you feel like you're sitting in the theater.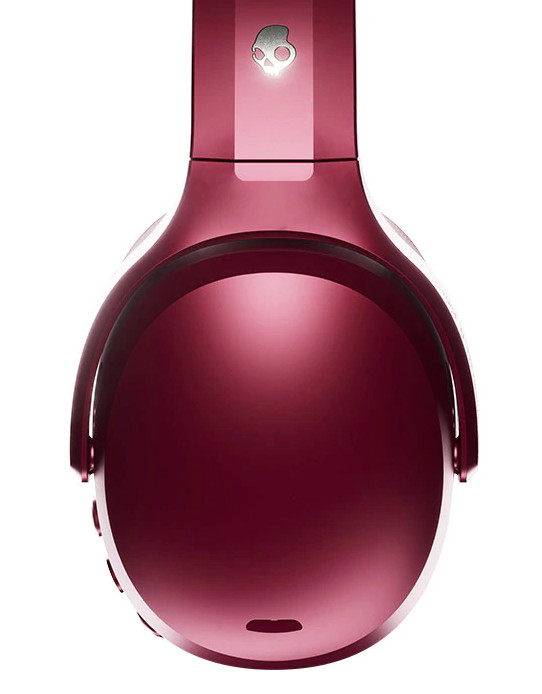 Similarly, gamers will love the powerful bass. Especially in games where you rely on hearing gunfire and explosions at a distance, or on picking up subtle audible cues that enemies are nearby, a quality pair of headphones can make all the difference between a successful gaming session and a "Game Over" screen.
More often than not, we found ourselves listening with the bass slider most of the way down, and even completely off. Even with the slider all the way down, the headphones have a well-rounded, rich sound that still offers plenty of bass, but offers a better profile for listening to music in a variety of genres. This range is perfect for classical music, or for folk music that requires strong mid and high frequency performance.
Turning up the slider somewhat – but still short of halfway – low frequencies come to the forefront, and you'll really feel and hear drums and bass guitar. If you're a fan of hip-hop, rock, pop, or just about any dance music, this is the ideal setting for you.
We found that positioning the somewhere in-between – around 25 percent of the way up – was ideal for watching movies and playing video games. Here, you'll still hear the mids and highs clearly, but the bass will be slightly more noticeable. The haptic feedback is awesome for action movies in particular. The opening sequence of Saving Private Ryan, for example, is already known for being one of the most intense scenes ever filmed. But when you feel every gunshot and explosion, the intensity really ramps up.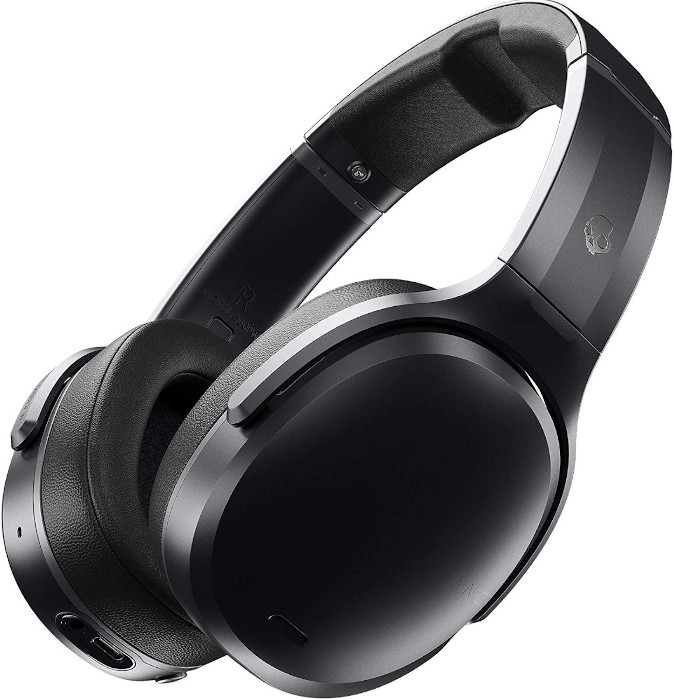 One thing you should be aware of about the Crusher is that the ear cups have hollow spaces inside. This allows for the vibration necessary for haptic feedback, and is an essential part of the function. You probably won't even notice the hollow space is there, but you'll hear a hollow sound if you tap on the outside of the earphones, so we thought it was worth mentioning.
These are noise cancelling headphones, which means they block out most surrounding sound. The ear cups fully surround your ears, which provides more isolation than you'll get from a simple on-ear earphone or an earbud. That said, they're not truly silent. If you're sitting in a crowded airport terminal, you're still going to hear some noise, but it's going to be significantly quieter.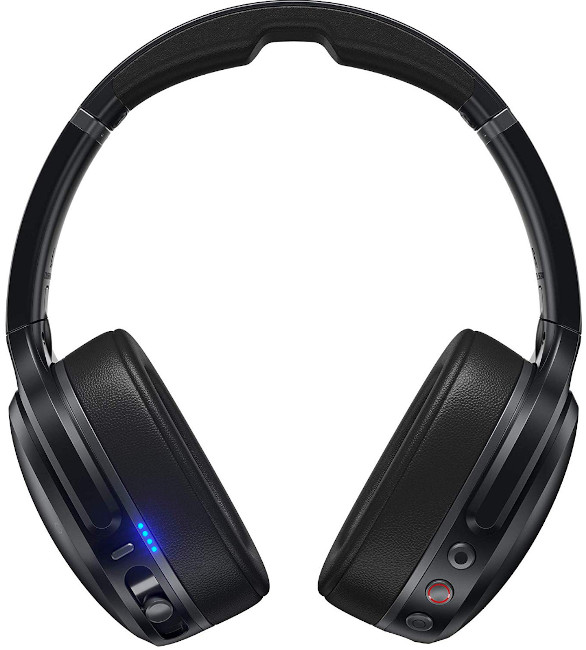 These headphones pair easily via Bluetooth, and maintain a strong connection even if you have your phone sitting on a table or kitchen counter and you're moving around the room. Keep in mind, though, that Bluetooth signals are easily interrupted by solid objects. If there's a wall or a door between you and your device, you're going to experience some connection issues.
As far as phone performance, we weren't expecting much from the microphone. Suffice it to say that we were pleasantly surprised. The mic is sensitive and accurate enough for someone to hear you clearly even if you're in the outdoors.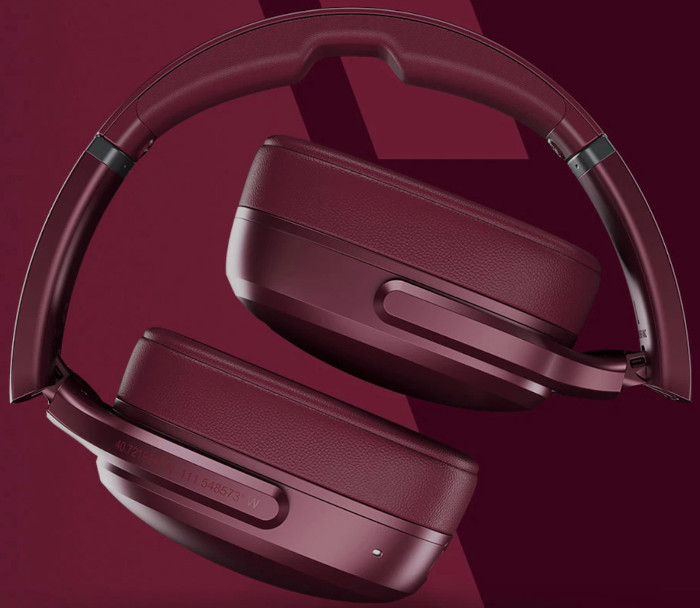 The Crusher offers exceptional battery life. When fully charged, the batteries in these headphones will last for a minimum of 24 hours, and that's assuming you have the volume turned up all the way. For normal listening at medium volumes, most users report getting about 40 hours from a fully charged battery. Obviously, your mileage may vary depending on a wide variety of conditions, but it's safe to say that 24 hours is the very least you can expect to get from these batteries.
If the batteries do run out, you can also connect the Crusher to your phone or other device using a basic 3.5mm aux cable. Quality is even better when you're using a wired connection, but functionality will be limited to playing and pausing songs. You shouldn't need to use this feature often, but it's a great backup option if you find yourself in a jam.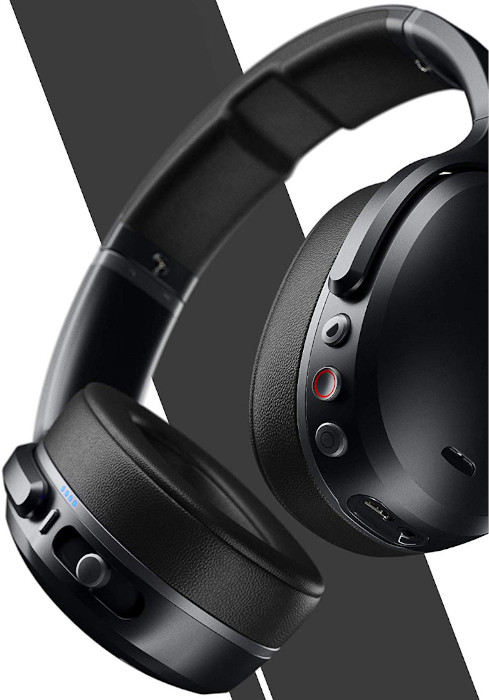 Final Verdict
The Skullcandy Crusher ANC is on the expensive side, but you're paying for a premium pair of headphones, not for a toy. They have high-quality speakers, which produce a balanced, smooth sound whether you're watching a movie or listening to your favorite tunes.
These headphones don't look like much. If you told us you bought them at a bodega for $20, we wouldn't be surprised. But once you hold them in your hands, you'll feel the superior quality and durable construction. They're also comfortable, with plush padding that rests softly against your cheeks and temples.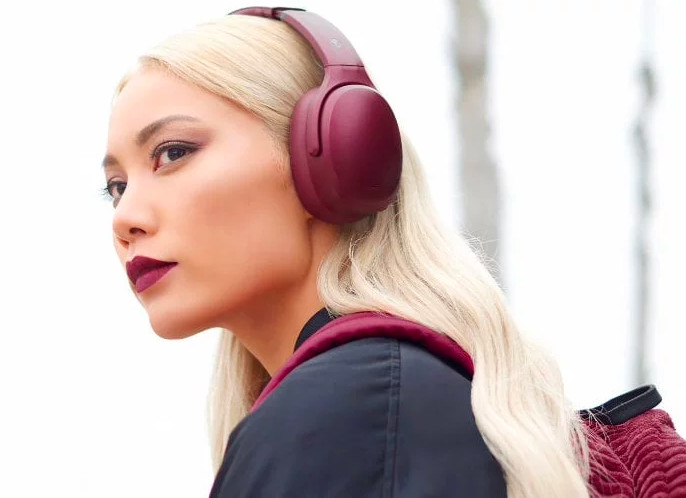 And of course, we loved the bass slider. It's one thing to have an equalizer in your phone or iPod. It's another thing to be able to adjust the bass with the swipe of a single finger.
So is this enough to make the Crusher worth the investment? We think so. But sound and comfort are a matter of personal taste; you'll ultimately have to find out for yourself.
Meet Derek, "TechGuru," a 34-year-old technology enthusiast with a deep passion for tech innovations. With extensive experience, he specializes in gaming hardware and software, and has expertise in gadgets, custom PCs, and audio.
Besides writing about tech and reviewing new products, Derek enjoys traveling, hiking, and photography. Committed to keeping up with the latest industry trends, he aims to guide readers in making informed tech decisions.