With so many different digital cameras available on the market today, and so many varying features that promote performance, durability and ease of use, it can be difficult to make an educated decision. Add to that the ever varying prices, and it can be an enduring task to find the one that's right for you.
The Sony a68 Translucent Mirror DSLR Camera has a ton of exciting features that many other cameras on the market don't have, and is also compatible with much of the hardware that you may already be using.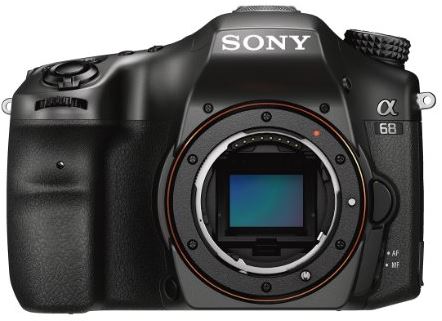 Most notably, this camera is capable of super enhanced, clear photos and videos even while in adverse lighting conditions, that allow you to focus and capture exactly what you're targeting. Sony is presenting a lot of state of the art technology within this DSLR that's being used in a lot of other devices today, with a dedicated approach to utilizing them to their full capability.
We will cover and discuss each detail and key feature of the Sony a68 for you, and give you a clear analysis on whether or not it will meet your needs.
4D Focus System
The AF system contains 79 AF points strategically located in commonly used areas, as well as spread out for peripheral focusing of even its widest lens. 15 of these points are placed right in the center of its sensor, and calculates both horizontal and vertical light patterns.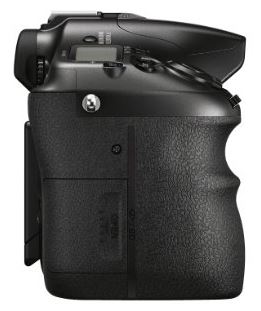 One of the main benefits of this high quality sensor is that it's able to used advanced tracking features while there is very little light present.
The comprehensive auto targeting and tracking features available on the a68 include AF tracking, lock on AF, AF range control and eye AF. This allows you to find, target and capture fine details even with complex shapes, like a person's face.
The Exmor APS HD SMOS sensor also allows for images of about 24.2 megapixels for enhanced, clear and detailed pictures and videos.
You can adjust the range of sensitivity to between 100 and 25,600, allowing for the resolution you'd like to capture.
In terms of low light availability, you can adjust the range of sensitivity of the BIONZ X processor to between ISO 100 and 25,600 for still images, and between ISO 100 and 12,800 for videos.
This way, you can capture clear, balanced and precise images in dark environments, while still having access to an optional pop up flash if you choose.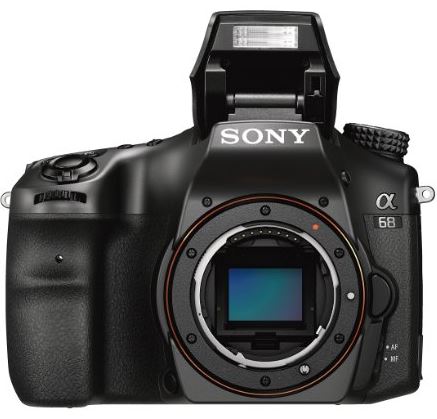 SteadyShot Inside Image Stabilization
This technology automatically shifts the Exmor sensor so that no matter which lens is in operation, you'll achieve clearer images even when the camera is shaking, which would normally result in a lot of blur.
In terms of versatility, the SteadyShot Inside Image Stabilization is a very effective tool, because no matter how far away or close up you're aiming from, you can simply take the shot. This way you can take wide angle as well as telephoto shots at long range and still end up with clear, defined and stable images.
When you're dealing with a camera that has enough sensitivity to track, scan and lock onto detailed images with depth, even while in the dark, this is a very impressive quality.
Another advantage of this is, since it compensates for multiple steps ahead of shutter speed, you can take great photos right from your hand, without requiring a tripod in many cases.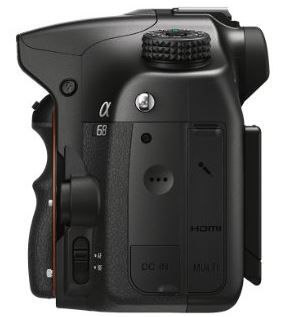 Full HD 1920 x 1080 Video
For starters, the Sony a68 allows for 8 fps of continuous shooting and combined with its auto focusing system, you can capture great pictures at high speeds. You can capture super high resolution video at 5 fps and take full advantage of its 4 megapixel capabilities as well.
In terms of video, you can capture in full HD quality at frame rates of 24p or 30p while making use of the AF tracking system.
Depending on the quality of video you'd like to record, there are 3 internal recording modes including 50Mb/s XAVC S, AVCHD and MP4, which you can easily find and select via the camera's digital menu system.
There's also an option to record externally via an HDMI cable to capture 8bit HD 4:2:2 video, which is a professional feature that allows for beyond Blu-ray quality recording.
OLED Tru-Finder Electronic Viewfinder
Being able to adjust and change different settings and see the results of those changes in real time, rather than waiting to see a recorded version, is a major benefit. When you have this capability, it's much easier to fine tune the focus to get the exact effect you want.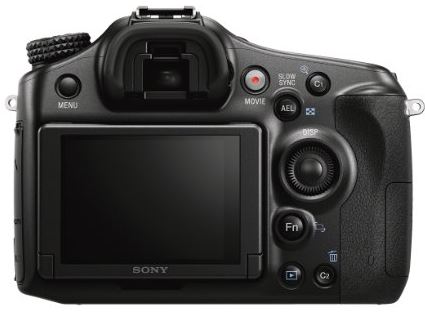 This technology is presented by Sony as a state of the art viewfinder than in no way compromises on the size, speed or brightness of what you can see.
Whether you're viewing long range or wide angles, your view is accommodated by 1.4 million dots, which is more than enough for a wide angle view, and also provides an excellent contrast ratio for lighting depth.
You'll also be able to view the effects you've applied, paired with an active peaking function and MF Assist as well.
Ease of Use
A major challenge to capturing effective shots is the fact that you don't always have a clear view of a camera's LCD screen while taking high- or low-angle shots.
The Sony a68 compensates for this by providing a large, tiltable 2.7 inch 460K dot LCD screen that's capable of using an advanced viewfinder called LiveView. This technology gives a complete and accurate representation of what you're recording, with additional indications on screen.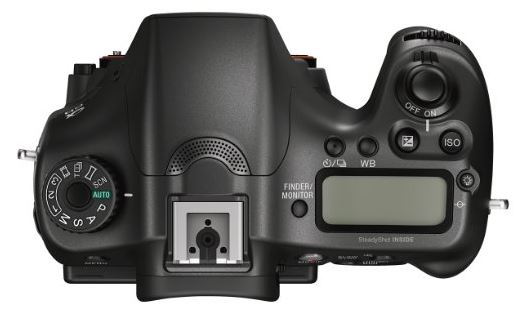 The a68 includes all of the essential camera features that are set up in a way which is easy to get a feel for. For starters, there are 10 buttons which you can customize to apply any of the nearly fifty functions you'd like to have access to on the fly.
There's also a display panel with a lit background for viewing your settings, and two setting dials located at the front and back of the camera.
In terms of compatibility, Sony has included a multi-interface shoe for attaching many different accessories, including but not limited to flash units, lights, microphones and professional film equipment.
Conclusion
Sony has put a lot into the a68 to make it a great image capturing camera, with features that go beyond just what you'd expect from a mid-range camera.
You get all of the basic settings and options, including a high quality LCD viewing screen and viewfinder to monitor and adjust them in real time, which is a big bonus for ease of use as well as performance.
Notably, it uses 4D image technology, but also goes a step beyond in providing excellent versatility of shots combined with effective stabilization and tracking systems to keep your images vibrant, clear and just to your liking.
The Sony a68 Translucent Mirror DSLR Camera has as much performance as you'd expect for the price, considering that you can capture precise and vivid videos as well, with a host of recording options to accommodate even the adept film maker.
Best of all, it's also structurally and technologically sound, providing all of these features and more. This includes the ability to capture detailed and properly lit images in dark environments, and at the same time being a quiet, efficient camera to use.