Having the ability to listen to your music to it's fullest possible potential is a real treat. No matter what genre or kind of music you're into, nothing is better than having your tunes with you, wherever you go. A Bluetooth speaker that connects wirelessly offers the best solution, by providing a portable listening experience with sound quality to match.
Since they let you carry your music anywhere, they're wildly entertaining when you're in a group of friends or enjoying time with family. This year's latest releases feature even better connectivity, improved sound quality and unmatched bass. The Sony SRS-HG1 H.Ear Go Bluetooth Speaker is one of the leaders, offering everything you could ask from a portable speaker combined with an assortment of impressive features.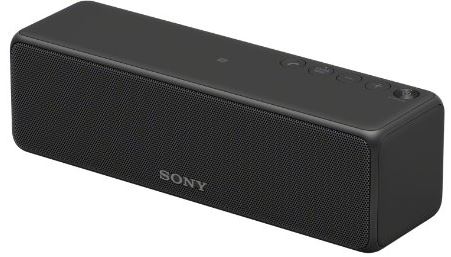 As of late, Sony has produced a large selection of different portable speakers, but this doesn't come as a surprise considering they're a renowned brand name. If you analyze the different new-release speakers they have to offer, you'll likely wind up confused because they can initially seem so similar.
Some of their flagship models included the "SRS" lineup – the X77 and X99 respectively, but this year they decided to take it up a notch by implementing newer hardware in an overall improved design. The result was an entirely new portable speaker series called "H.ear", featuring dual-passive radiators, 12 hours of play time and a wide range of connectivity options. The SRS-HG1 offers the best of the best with incredibly rich sound paired with authentic high resolution audio.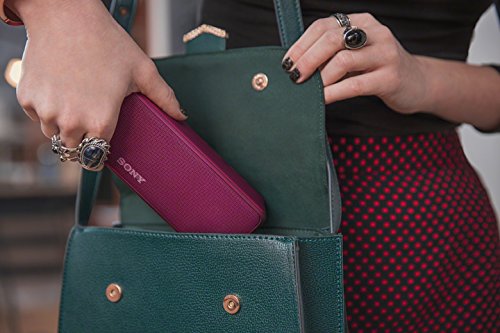 What Is High-Resolution Audio About?
If you find yourself listening to music often and you've replaced multiple speakers over time, you've probably noticed certain differences in the way the sound comes out. The higher the clarity and the more evened-out the frequency response (low, mid and high range), the more expensive the speakers seem to get.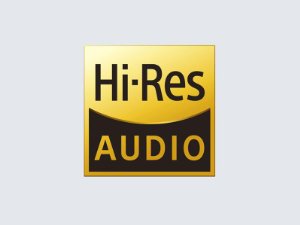 Standard speakers tend to offer 16-bit audio exclusively, but Hi-Res audio requires 24-bit – this is the standard with the H.ear Series. Underneath the hood you'll find some impressive hardware like the dual tweeters and passive radiators on all sides, securing the highest quality output for its size. Even if you're in a group of people that don't pay a lot of attention to detail, they'll still likely compliment the sound that the SRS-HG1 produces. Given its small size, it's about as good as it gets in terms of high-end sound and portability.
Part Of A Bigger Series
This isn't a feature or an important selling point, but we had to emphasize it because manufacturers tend to pay a lot of attention to important releases. If it wasn't part of a bigger, important series of this kind, the H.ear would likely feature sub-par technology. Sony recently released a brand new line-up of wireless headphones and portable speakers under the "H.ear" brand, mostly focused on producing high-quality output for wireless music enjoyment.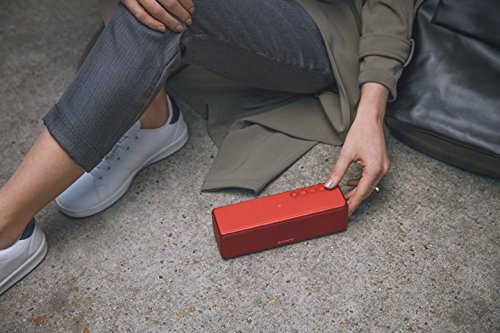 Designed For Dance Music
If you're a dancer and could use a decent speaker that you can move around the house to wherever the rhythm takes you, the Sony SRS-HG1 is an excellent option. Since it's incredibly powerful and specifically designed to make you feel the rhythm with precise detail, it's a perfect choice for those who love to dance. It does indeed look very similar to Sony's older portable speakers, but the sound quality is much improved.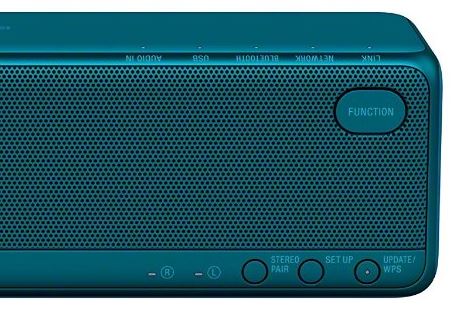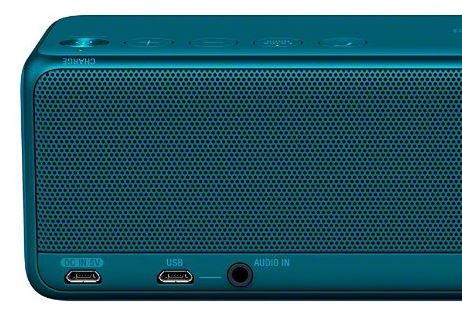 Very Lightweight
This is one of the main concerns people have with most wireless Bluetooth speakers, since if it weight can be an important determining factor. When you consider that it's only 1.7 lbs (less than 1kg), you can bring it with you wherever your adventures take you – camping, hiking, to the park, etc.
Multiple Color Choices
Available in five different color schemes, there's a style that will likely fit anyone's taste. Although there are some pretty "loud" colors, it's nice to see that there's a wide assortment of available options. Choose from cinnabar red, charcoal black, viridian blue, bordeaux pink, or lime yellow.
SongPal
Using the free smartphone app SongPal, you can have all of the controls right at your fingertips. It enables you to have access to all of your favorite music tracks, no matter where they're located. Through a Bluetooth and WiFi connection, it can access your music files no matter if they're stored on your desktop computer, server, or through your favorite online music streaming service like Pandora, Spotify, IHeartRadio, etc.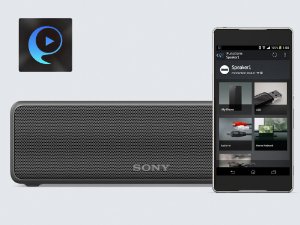 Advantages
Sony's newest release featuring their latest hardware for a wide, uncompressed output.
Multiple wireless connectivity options including support for Spotify/Seamless streaming.
"Extra Bass" feature that boosts the lower-end and gives it a punchier sound, though not at the expense of a loss in clarity on the mid/high range.
Up to 12 hours of play time with a single full-charge. Charging is blazing fast and the battery can be replaced in the future if need be.
Extremely lightweight at around 1.7 lbs., making it a great option for those needing portability.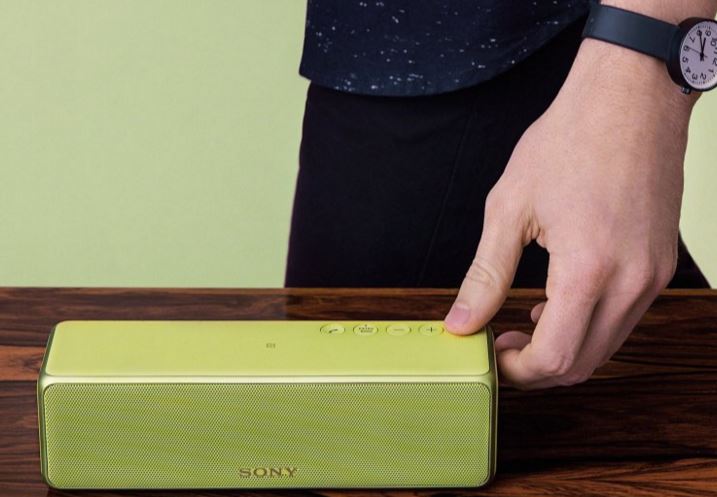 Conclusion
If you could use a high-end portable Bluetooth speaker that are capable of emitting clear, precise, and vibrant sound with rich bass and texture, look no further. High resolution, 24-bit sound offers a real improvement over standard quality that can't be beat. In terms of portability, it's everything you could ask for – not too big, not too small. We're also really impressed with the "Extra Bass" feature that's capable of resonating sound with true, deep and full effects.
The standard way of connecting the Sony SRS-HG1 is with Bluetooth, but if you'd like to use WiFi, you can also stream directly from Spotify or install the free Songpal app.
The general design is fairly neutral and it won't stand out in a modern or luxurious interior – it's not hard to find a visually-pleasing match since there are several color options to select from. In terms of battery life, the HG1 offers almost twice the average, needing a charge after a whopping 12 hours of continuous play time.