The Cyber-Shot is one of Sony's most long-living and successful lineup of point and shoot digital cameras. For decades, the cyber-shot has give people a quick and easy way to achieve high end photographs with all of the right features included. Sony's latest release, the Cyber-Shot DSC-RX1RM2 Premium Digital Still Camera is set to release at the end of this month, on November 25th, and we're really excited for it's release. Although it's quite expensive and may be out of the budget for some, it looks like it's going to be a fantastic investment for those who want the best professional-grade photos without much effort.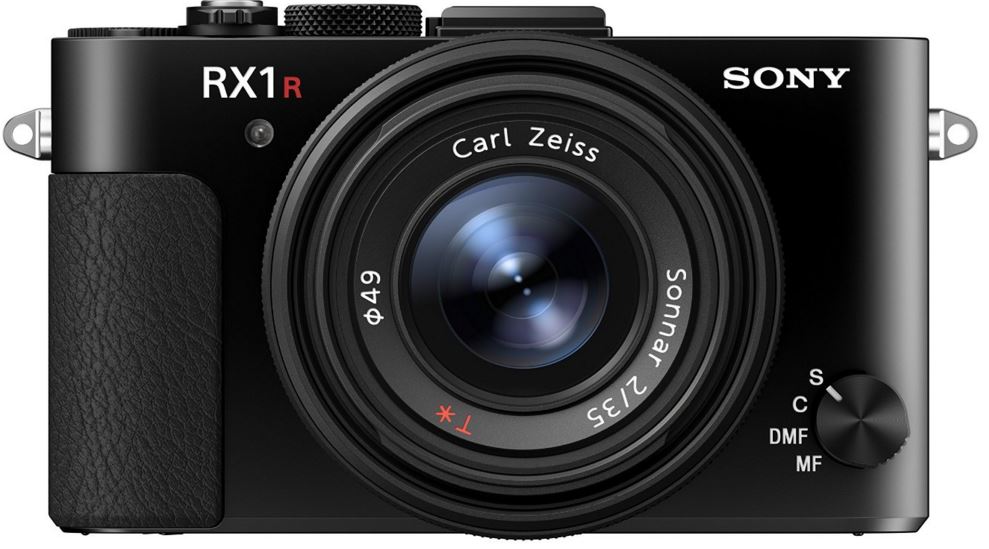 Note: At no extra cost to you, we may earn a commission for purchases using our links. Learn more.
Incredible Image Quality
The cutting-edge design of the Sony Cyber-Shot DSC-RX1RM2 gives you the ability to snap full-frame images with 42.4 megapixels of resolution. It incorporates a 35mm full-frame Exmor R CMOS sensor that's back-illuminated and paired with a BIONZ X processing engine to give your photographs an upper hand on quality. Sony equipped this Cyber-Shot with an expanded circuit scale and copper wiring design that gives it a faster transmission speed that's three and a half times faster than the original RX1R design. Also, users are able to choose if they want to compress the file or keep in in an uncompressed 14-bit RAW format for remarkable clarity. Additionally, it's built with the world's first optical variable low pass filter to give you the best advantage in resolution that you could ever ask for.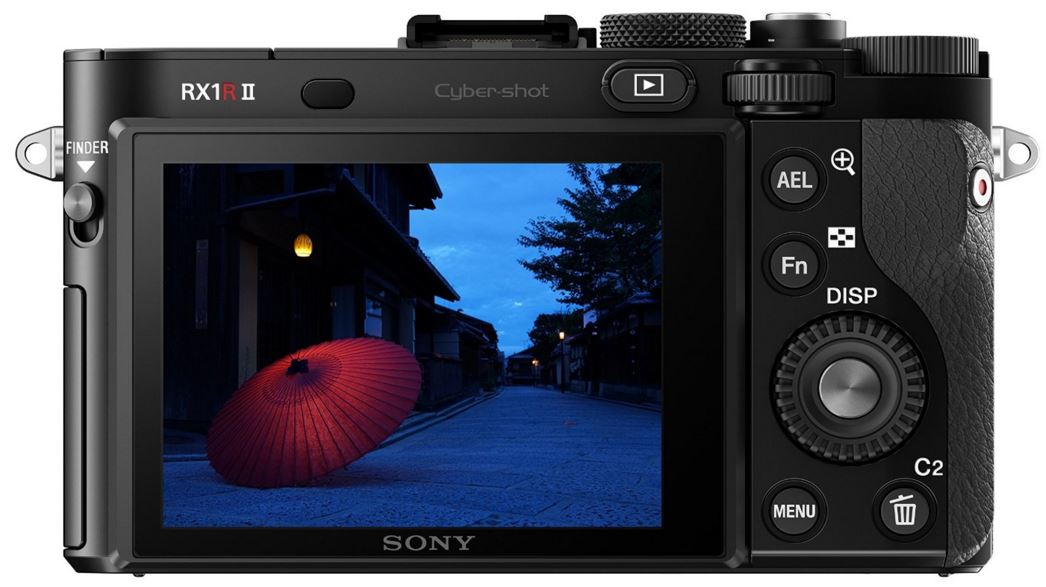 Fixed Lens
Sony made sure to fix the lens so that alignment and precision with the sensor is always in line. Inside is a 35 mm F2.0 ZEISS Sonnar T* lens that offers a fixed focal length to give your images a great deal of brightness and sharpness. It's perfect for macros and can properly focus on any object that's as little as five and a half inches away from the lens. The nine aperture blades give your photos an aesthetically pleasing bokeh, or a look that blurs everything other than the object you're focusing in on.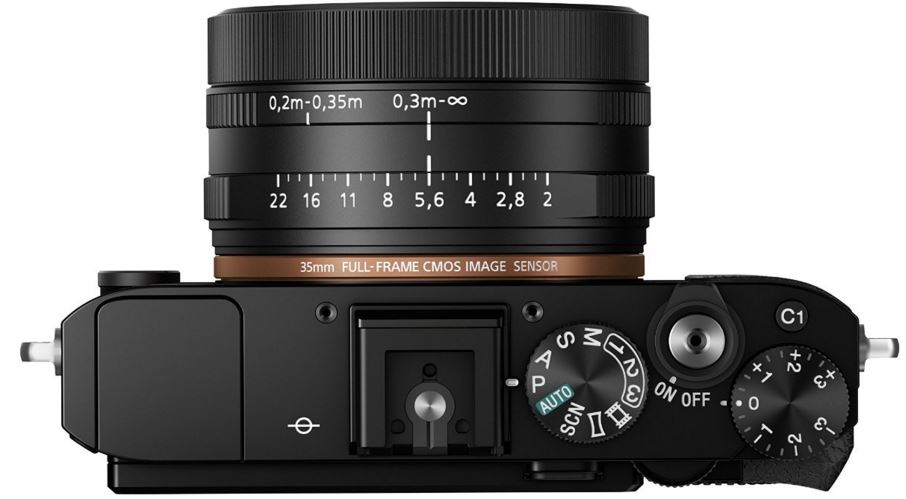 User-Selectable Optical Variable Low-Pass Filter
The Sony Cyber-Shot RX1R II is built with the world's first optical variable low pass filter that's completely user selectable. This gives photographers an upper hand on choosing which image quality and resolution is ideal for the specific scene you're shooting. Essentially, you can turn on and off this low pass filter in a matter of seconds, making it perform like two cameras in one, since this is a rare feature to see in any point and shoot camera.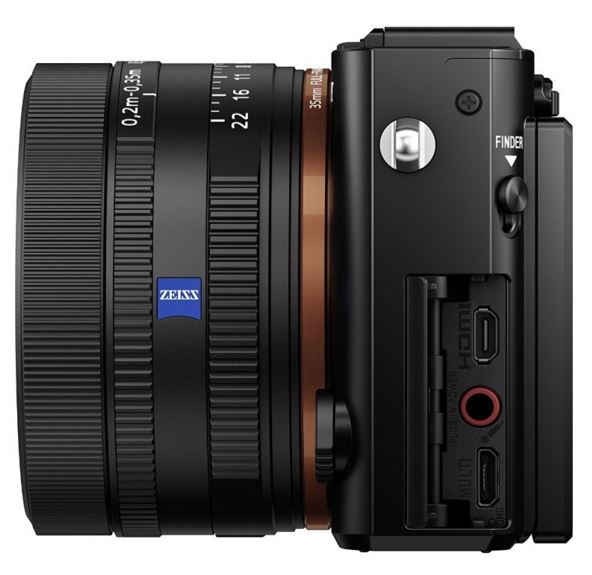 New Full-Frame Image Sensor
Sony gave this camera the brand new full frame image sensor that delivers 399 AF points of focal plane phase-detection with 45% of the image area. This is the world's highest, giving it the upper hand to those who want to adjust the contrast, brightness, and accuracy of their portraits.
Built in 3 inch LCD
On the back side of the camera is a 3 inch LCD that provides plenty of insight to those who want to preview their photograph before they take it. It has the ability to tilt and swivel up to 109 degrees and down to 41 degrees, giving much flexibility and perspective to the scene in view. This isn't like your typical display. By first glance, you'll notice excellent quality thanks to the 1,229k dots that make it an Xtra Fine LCD with enhanced clarity. It's bright, clear, and showcased with a unique RGBW pixel structure for fantastic minuscule details that would otherwise go unnoticed.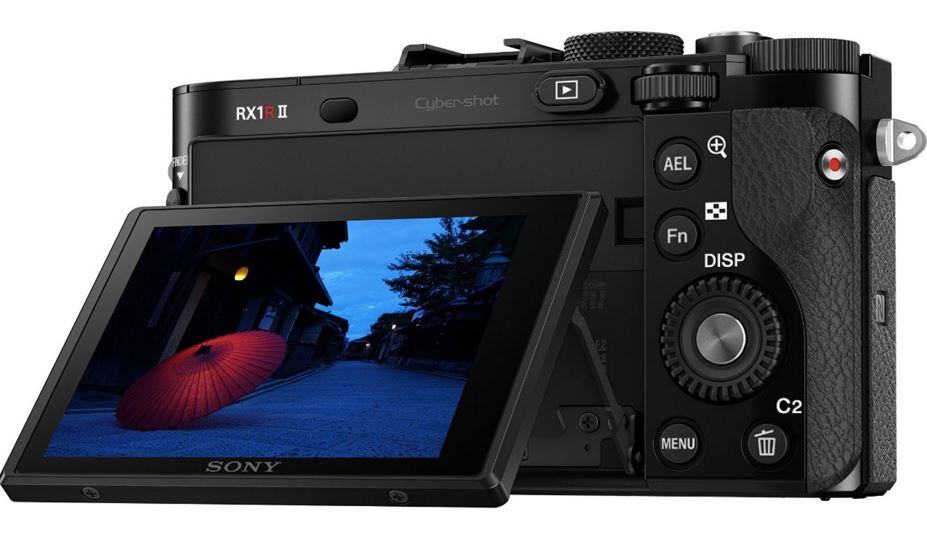 User Selectable Compression
Users are able to select from two options in regards to the compression of their images. You can keep them in the uncompressed 14-bit RAW format, or compress them at will to save a bit more room on your memory card. Do keep in mind that when they're uncompressed, the photos will benefit from all of the cameras features to give it the best effects. You can take full advantage of the wide dynamic range that the image sensor offers if you choose to keep them in the 14-bit RAW format. We highly recommend expanding your memory card size rather than compromising on the image quality by compressing each photo automatically, but the choice is yours and we believe you'll be happy with your photos either way.
Integrated Wi-Fi
Since Wi-Fi is built into the Sony Cyber-Shot DSC-RX1RM2, you can connect to just about any iOS or Android device with the free Play Memories Mobile App. This will give you instant insight to your camera by offering you functional controls, previews, and more options right from your smartphone. You can even transfer your photos or movie files using NFC so you won't even need to pull out the memory card or USB cable for transferring.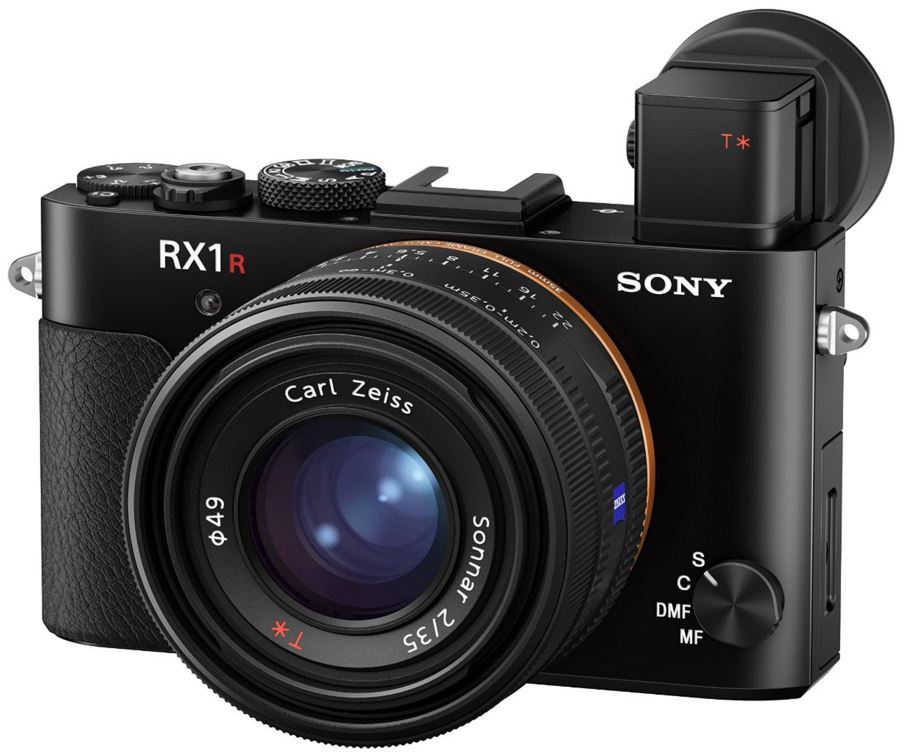 Final Thoughts
Although the Sony Cyber-Shot DSC-RX1RM2 Premium Digital Still Camera is quite expensive at over $3,000, it would make a great purchase for anyone wanting to dive fully into professional photography without all of the guesswork. Since it's equipped with some of the world's first technologies and features, there's a lot going for it. Fast Hybrid AF with 399 focal plane phase-detection AF points give you new flexibility on your photographs, and the 35mm F2.0 ZEISS® Sonnar T lens with macro capability never dissapoints when it comes to capturing the moment in all it's glory.
Please consider sharing:
Note: At no extra cost to you, we may earn a commission for purchases using our links. Learn more.