Listening to your favorite music is one of the most enjoyable and uplifting things you can do to spend your time and boost your mood. But without a high quality way to tune into your favorite songs, it can be difficult to obtain the full experience of rich, studio-quality sound that you crave.
Introducing the ZealSound HDE-300 In-ear Noise-isolating Wood Headphones. They've been designed and developed to bring you pristine audio quality at an excellent price point, while catering a fancy look that not only appears great, but is comfortable to wear and listen to for hours on end. Unlike most headphones, these are built from real wood to achieve the specific acoustical properties that you'd expect in a pair of headphones that cost five times as much.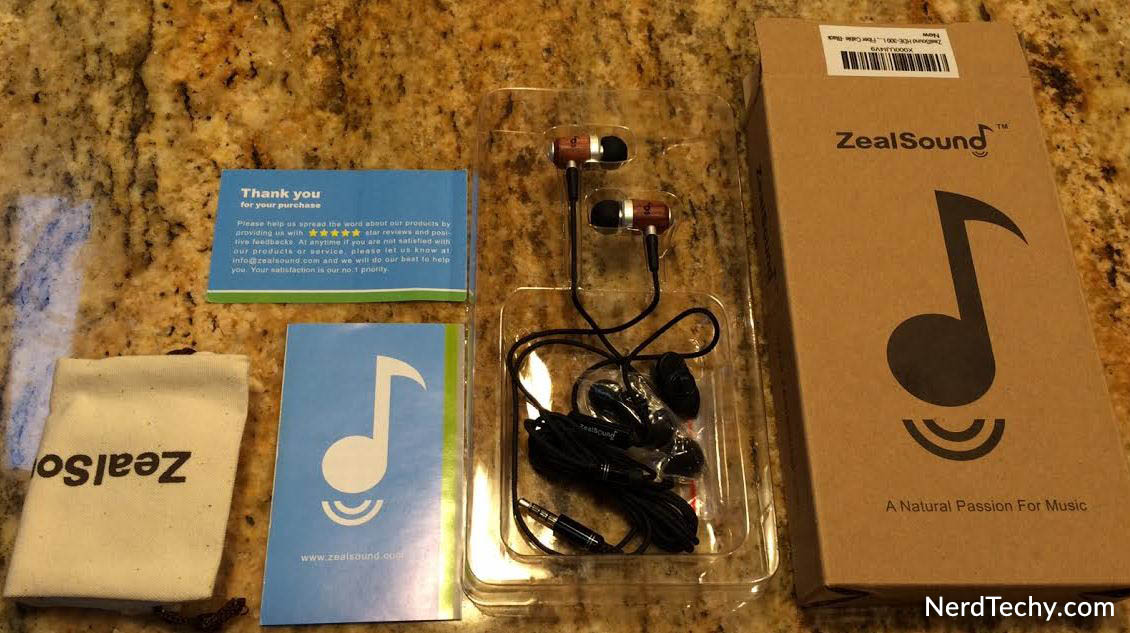 We were sent a pair of the HDE-300 Wood Headphones to test them out for ourselves, and we must say – they're ridiculously awesome! With utmost comfort to match the way they sound, they look great and sound even better. You see, real wood has always been used to achieve the best acoustics possible. The idea behind them stemmed from the design of guitars, drums, violins, and pianos – classical instruments that are made out of wood. ZealSound incorporated this idea into a small and comfortable design, all while achieving fantastic sound quality.
Excellent Sound Quality
The first time you place the HDE-300 headphones in your ears, you'll be in for a treat. The stunning wood housing brings to life the real sounds of music that you crave, while boasting an attractive and cozy appearance to produce warm, rich sound. Internally there are 10mm neodymium magnet drivers to deliver superb sound quality that you have to experience for yourself to truly recognize. Rich, deep bass and clear high tones are never out of reach, and the standard 3.5 millimeter gold-plated audio jack makes it easy to make a strong connection to literally any music device.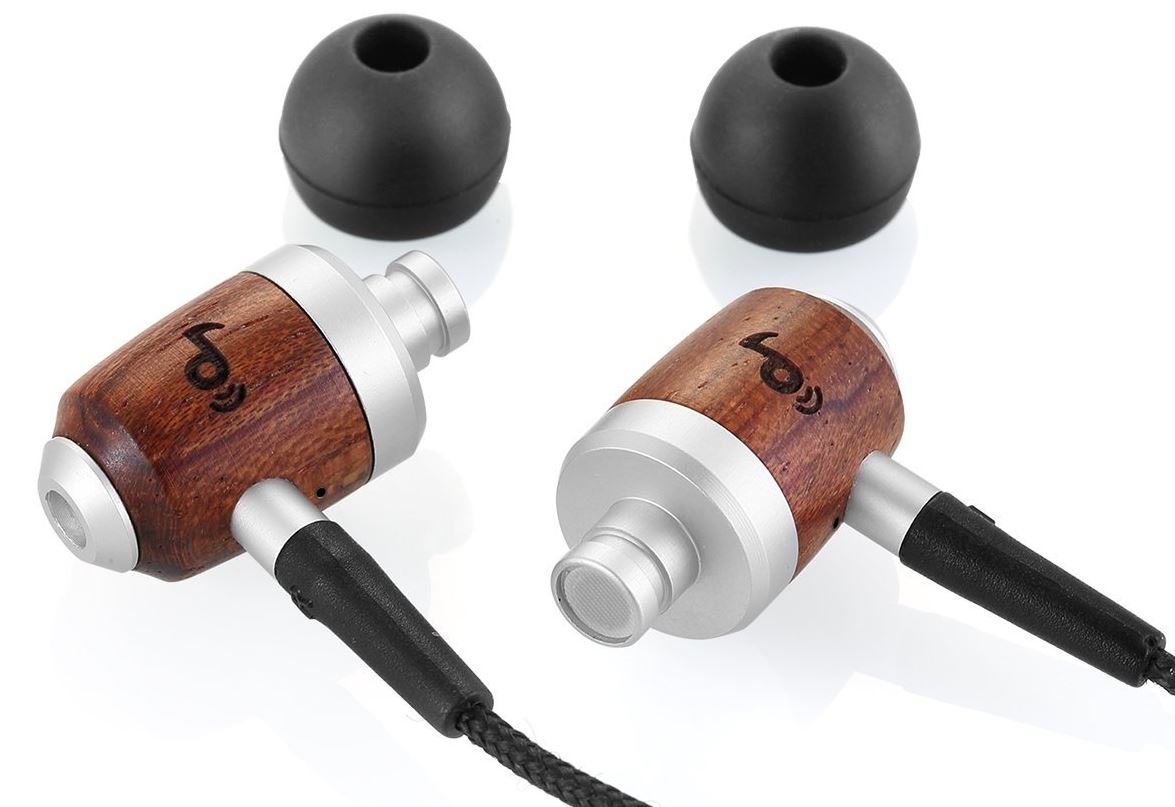 Although they're not wireless or Bluetooth capable, what they have going for them is rich, flavorful sound that sounds like it's coming from a classical wooden speaker system. Let's face it, in today's day and age, it seems like everything is wireless, but not everyone is in need of a wireless option. Dealing with pairing and compatibility isn't an issue, just plug them in and you're good to go for as long as you'd like. No internal batteries to deal with, no charging necessary, just like the good ol' days!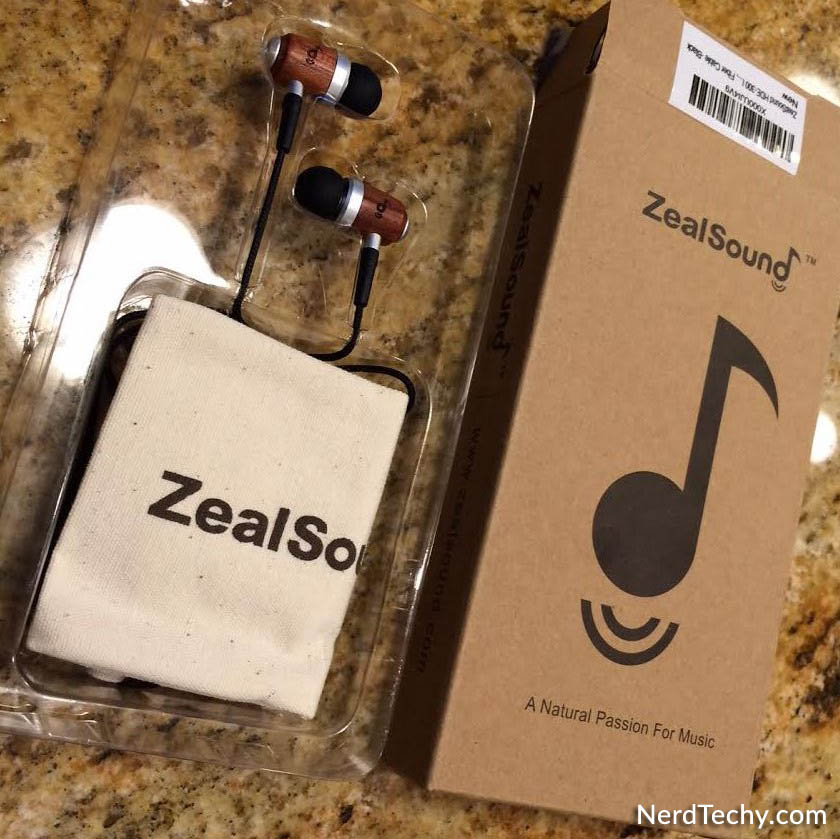 Built-in Microphone
Integrated into the cabling itself is a small and discrete microphone that makes hands-free calling a breeze. If you're listening to music with your smartphone and you're receiving a phone call, just tap the small button to answer the call. It will pause your tunes and once you're done with your call, you'll be right back at it, listening to your song right where you left off.
Strong Cables
While the cable or wire on your typical pair of headphones may be the weak point, the cable on the ZealSound HDE-300 In-ear Noise-isolating Wood Headphones is built tough, and built to last. Since it's made out of a strong fiber material, you'll virtually never need to worry about the durability and longevity of them. They're 53 inches in length, which gives you plenty of reach on distance from your music player to your ears.
The Perfect Fit
Keeping the wire out of the way is an easy task thanks to the included wire cable clip. It's a miniature, discreet clip that attaches and reattaches from the cable so you can go on in an organized and timely manner. Additionally, there are a few different sizes of ear tips that are included so you can achieve the proper fit without any worries. They're made from a super-soft silicone material that provide lasting comfort for hours to come. Also, since you'll get a good fit, it increases the noise isolation factor and keeps your tunes driving hard into your ears while keeping all of the outside noise out of your concert-like experience.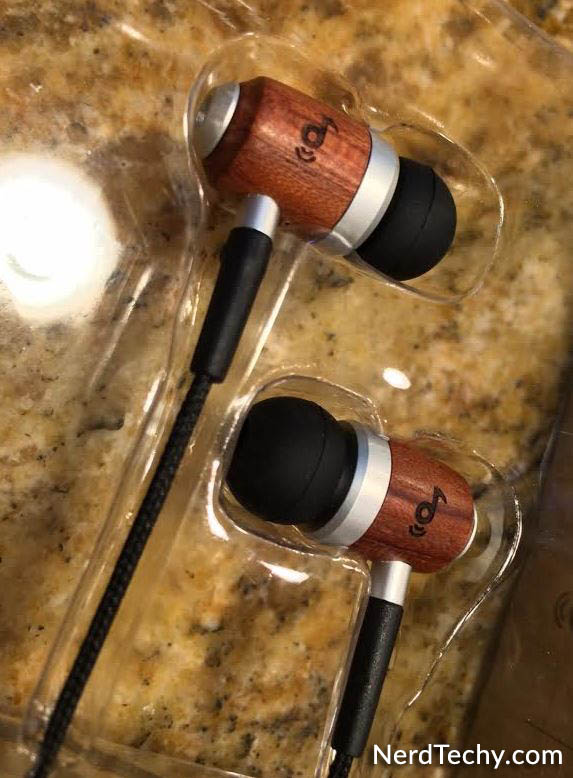 Final Thoughts
Right from unboxing the ZealSound HDE-300 In-ear Noise-isolating Wood Headphones, you'll notice how these are a step up from just about every wired headphone that's currently on the market. Real wood makes the listening experience a true luxury by providing substantial improvements over your typical plastic or metal earbuds that have room to improve. Everything that you need is included, and the intuitive user manual will offer all of the insight you need on getting them up and running for the very first time (although it's very straightforward).
We feel that the HDE-300's are retailed currently on Amazon at a very competitive price point at just around $20. This is a fantastic discount over the typical price you'd have to pay in order to experience sound quality of this nature. The fit, feel, and look of these headphones are excellent, and we really couldn't be happier with them. Overall, a perfect option for those who want the best listening experience at an affordable price.