The rise of portable action cameras has allowed us to capture virtually every moment of our sporting events. Whether you're perfectly landing that difficult trick or taking a spill, you've got the whole thing on tape. Although GoPro has dominated the market over the last couple years, many reputable manufacturers releasing their own action cams that are competitive in both price and features. With the GoPro Hero5 prepped for launch this month, many consumers are debating if they should upgrade to their latest model, or check out some of the worthy cameras available from other manufacturers.
Sony has stepped up their game recently, launching a very promising looking camera. With a few key features that really put it a step ahead of the competition, the FDR-X3000 is absolutely worth a look. Let's see if this camera is going to allow sony to stake their claim in the action cam market.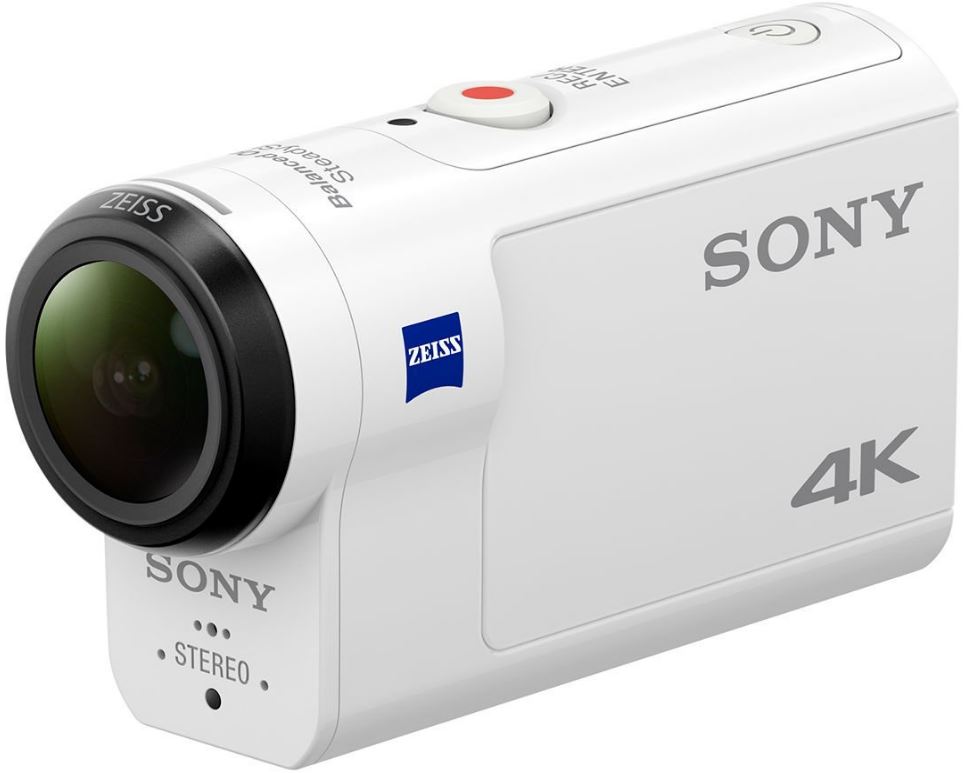 First Look
The Sony FDR-X3000 Action Cam has a sleek white body, measuring 1.85″ x 1.16″ x 3.27″ and weighs approximately 4.1 ounces. What do you get in the box? You'll receive the rechargeable battery pack, a micro USB cable, the Underwater Housing case, an attachment buckle, and the Live-View Remote. The remote also includes a wristband, mount adapter and cradle. GoPro charges extra for these accessories, so it's nice to see them thrown in.
The camera can record using Memory Stick Micro or Micro SD/SDHC/SDXC cards. The small screen on the side of the camera contains a user-friendly menu, and is easy to change settings like zoom.
Sony has added three red indicator lights on the front, back and top of the camera, and the camera beeps to indicate that it is recording. It sounds silly, but is actually a great feature – you never want to find out you haven't been recording the whole time you've been meaning to.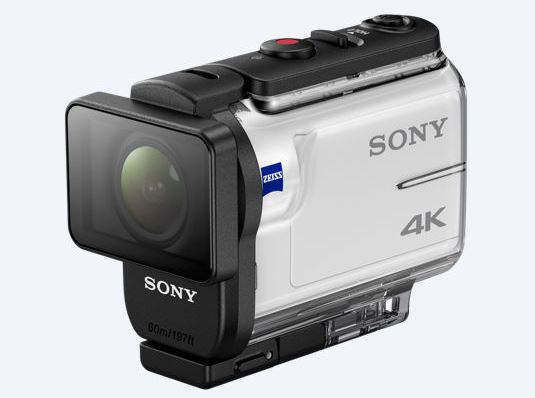 Hardware
The FDR-X3000 holds a Zeiss multicoated 35mm f/2.8 wide-angle lens. It also features an 8.2-megapixel 7.20mm back-illuminated Exmor R CMOS sensor, which paired with the wide-angle lens, results in pristine 16:9 videos.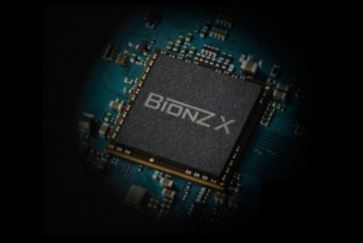 Sony's impressive BIONZ X processor keeps the action cam's quality reliable regardless of the setting you are shooting in. The body holds a memory card slot, Micro HDMI output, Multi/micro USB terminal and a stereo minijack for an external mic. The camera has a tripod socket on the bottom of the body for when you need ultra-steady capturing.
Durability
Sony claims the FDR-X3000 is dust-proof, shock-proof, rust-proof, freeze-proof and waterproof all the way down to 60m/197ft. Of course, this is only possible with the Underwater Housing case that is included with the camera. The housing adds some size, but it only makes sense to protect your camera and its lens with the case and use it all the time. The case also doesn't inhibit the view of the menu display or the use of the buttons at all. It ensures that whatever activity you're doing, and whatever weather you're doing it in, the camera stays safe, along with your footage.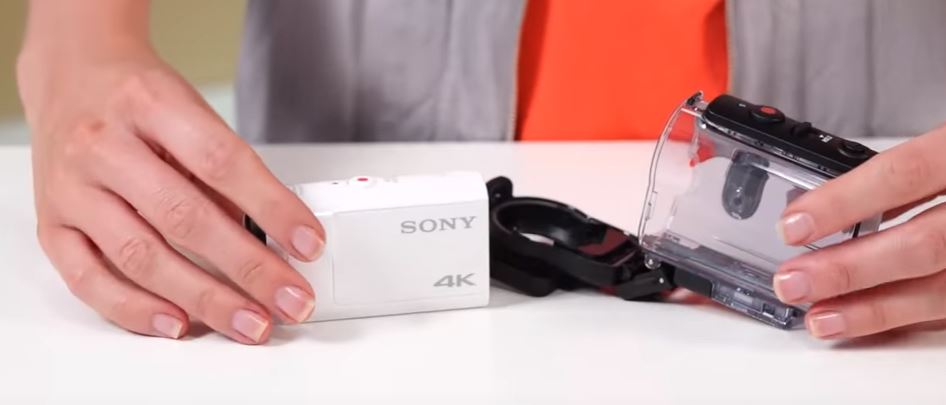 Battery Life
The FDR-X3000 runs using a NP-BX1 3.6V battery. With a fully charged battery and Wi-FI switched on, you can get 50 continual minutes of footage shooting at 4K (3840 x 2160 30p 60Mbps), or 125 minutes shooting at MP4 (1920 x 1080 30p HQ). Considering the cameras compact size, this is pretty impressive and competitive with the GoPro.
With Wi-Fi switch off, you can get an extra 10 minutes of footage for either setting. The live-view display has 155 minutes of battery life. The battery is also removable so if you're going to be out filming all day we'd recommend picking up a spare and bringing it with you.
Connectivity
The Live-View remote connects with the X3000R through Bluetooth V4.1. The camera is Wi-Fi capable though and you can use the camera through a smartphone app. This is especially useful if you've got it mounted somewhere that is not particularly easy to access.
Using Sony's Highlight Movie Maker, you can quickly send footage to your phone and construct a highlight movie and share it right away using your phone. You won't always have WiFi and the battery life to spare when you're outside adventuring, but it's a great feature to have, especially when you're close to home to avoid cluttered cords.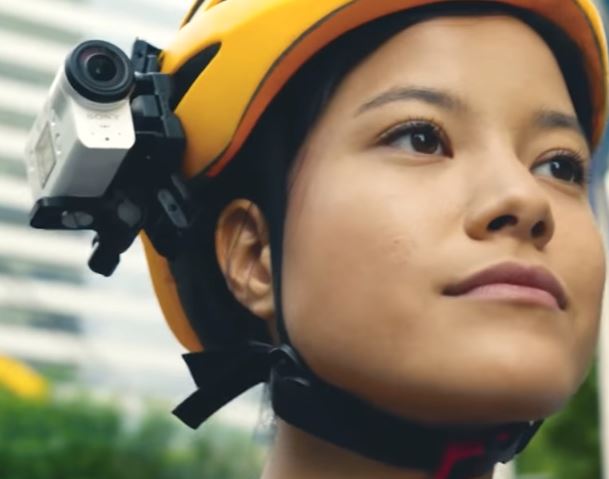 Capture Modes
The FDR-X3000's powerful processing allows you to shoot in several different modes. Among these include Loop Recording, Burst Shooting, Motion Shot LE, 4K Time-lapse capture and even Live Streaming. Live streaming, however, does require a Wi-Fi router or a smartphone that is capable of tethering with the cam.
Loop recording has 4 durations ranging from 5 to 120 minutes, and allows you to capture the perfect moment without running out of space on your memory card.
The X3000R can burst shoot up to eight shots of action at a time, which will allow you to ensure you get the absolute perfect frame for your photo.
Motion Shot LE can automatically create a composite image of a subject in motion, at various burst settings.
Time-lapse capture with the X3000R is amazing. The camera captures 4K still pictures at a designated interval, which can be combined into an extremely high quality time-lapse movie.
The Live-streaming using Ustream not a super common feature on an action cam, but opens up a lot of doors for how you can use it. If you're looking to keep an eye on the kids or set up a little home security system, live streaming is very handy to have.
The FDR-X3000 also allows you several manual adjustments to help you get your footage just right. White Balance can be adjusted manually, or shot in auto mode, which allows you to more accurately represent different lighting conditions. Shutter speed varies between 1/30 and 1/10,000 of a second (30fps) which gives the camera versatility for shooting in both low-light conditions and bright daylight.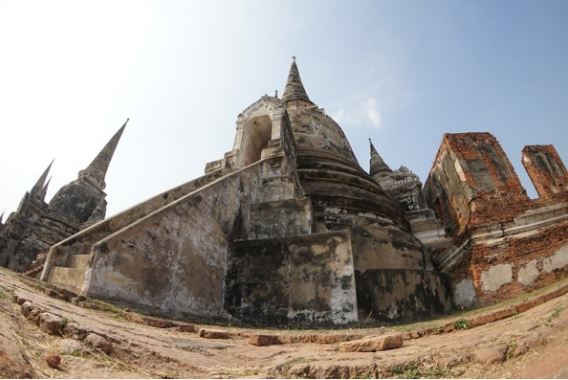 Video/Picture Quality
The X3000R has superb video quality and resolution. It shoots 4K resolution video at 30fps – and can also be reduced to 24 or 25fps if you want a more cinematic appearance. If you're looking for shooting slow-motion footage, then you can reduce the quality to 1080p which bumps the frame rate up to 120fps.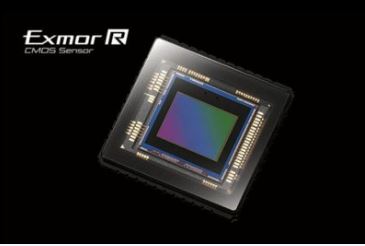 The BIONZ X processing engine results in more natural images, greater details, great noise reduction, and richer contrasts. The Exmor R CMOS sensor improves shooting in low-light conditions with less grain and better clarity.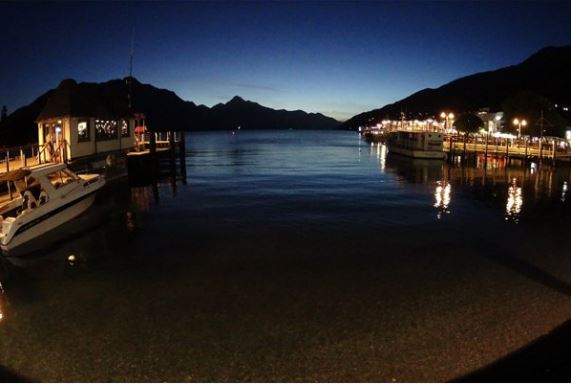 Regardless of the video quality, the Balanced Optical SteadyShot will always be active, allowing for exceptionally high quality and smooth footage even in challenging conditions. Still images are shot at 12.0-megapixels 16:9 (4608 x 2592) making them sharp and clear. They will absolutely be suitable for prints. Sony has also done a great job with lens distortion of the wide-angle lens, reducing the "fisheye" effect you get with most other action cams.
Audio Quality
Audio quality is reasonable with the built in microphone, but you should know what you are getting with an action camera like this one. Hopefully you'll be editing your action videos with some music afterwards. Thanks to the built in noise reduction, the audio quality is acceptable for online video or for mixing in with your soundtrack. If you do want cinematic quality audio, you can use the built in mic port to connect and external microphone.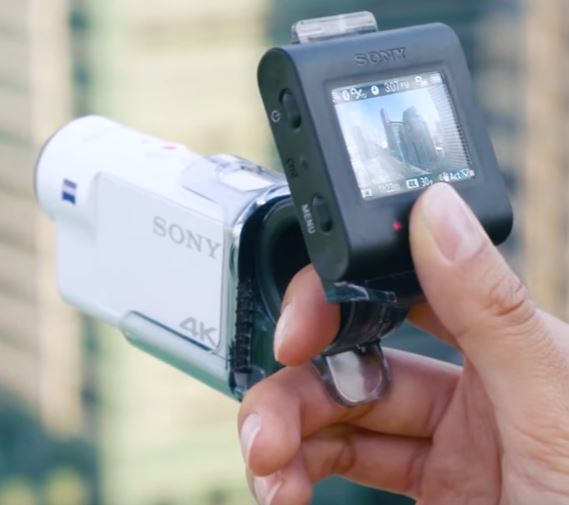 Image Stabilization
What we really believe will set the X3000R from other action cams is the image stabilization technology that Sony has integrated into the camera. Sony's patented Balanced Optical SteadyShot technology has been used in many previous Sony handheld cameras, but they've somehow managed to scale it down to fit in a miniature action cam for the first time.
Although the action camera market is still dominated by GoPro, they still seem to be missing any sort of image stabilization. Since you'll be using this camera in high motion environments, a jittery video can make your recording almost unwatchable. However, with Sony's SteadyShot you'll get buttery smooth motion. Unlike other cameras, the image stabilization isn't downgraded at all. You can still shoot in 4k, which really makes the difference between good and great footage. When filming on a bumpy road or trail, rough water, or even when attached to helmets or handlebars, your video will look like it was professionally produced.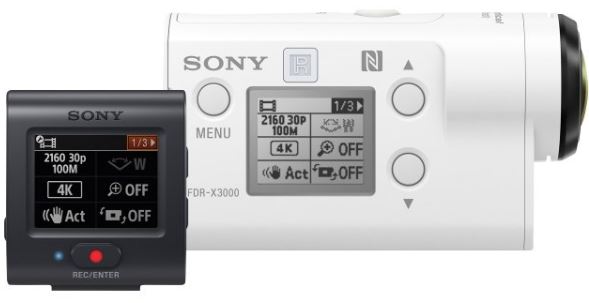 Live-View Remote
Sony's Live-View remote for the X3000 is a great feature for the camera. Most manufacturers mount the display on the camera. This is completely useless if you're going to be attaching it somewhere that is awkward to access. By separating the display, you can view your footage without having to remove the camera.
It measures in at 47.8mm x 52.6mm x19.0mm and weighs only 46g. It is 30% smaller than previous Sony Live-View remotes and has tons of mount capabilities. You can mount the remote directly to the camera and hold it with your index finger through a trigger-type loop and shoot directly, or mount the remote on your handlebars where you can keep your eyes on it at all times. You can also wear the remote as a watch for when the camera is mounted somewhere else like on a board or helmet.
GPS
With built-in GPS, the X3000R captures important metadata like location and location tracking for your adventures. This also allows a speedometer to track your speed during filming. The GPS and speed data can then be overlaid on a video, which is a great feature for movie-making.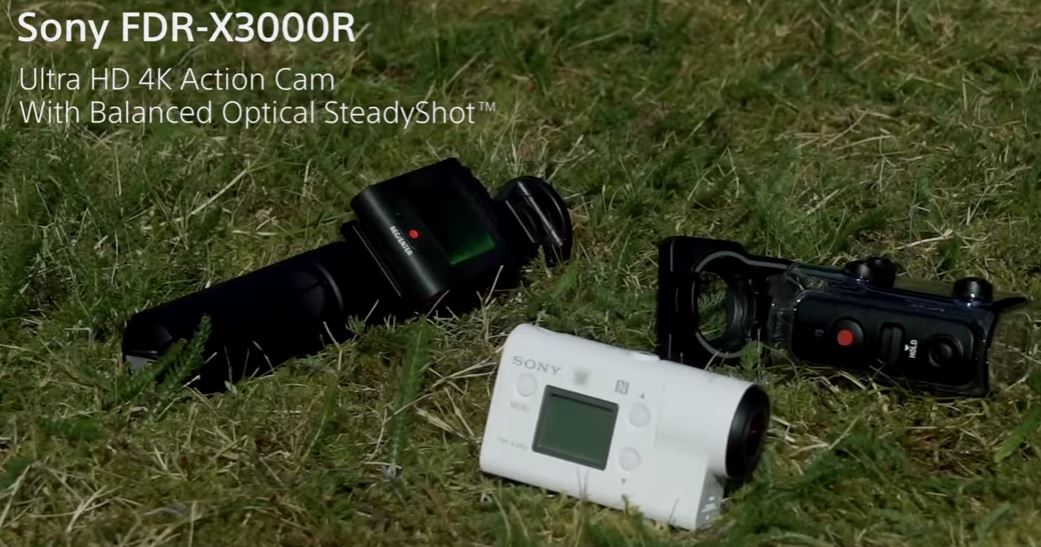 So, Should I Get the Sony FDR-X3000?
There is no shortage of great action cameras on the market. At this point in time, we truly believe that the Sony FDR-X3000 is the current king of portable action cams.
Their live view remote demonstrate that Sony is aware of the most frustrating usability issues that plague other action cams, and offers a brilliant solution to this problem. It may not be the cheapest camera on the market, but it's priced competitively and offers incredibly high quality footage.
What really sets this action camera apart from other handhelds currently available is the Balanced Optical SteadyShot technology. The noise and bump reductions are extremely impressive, and something that other companies like GoPro have not yet been able to perfect.