Noise cancelling headphones are one of the best purchases you can make. Just as holding a conversation in a noise environment can be a challenging, enjoying a pair of high quality headphones when there is too much background noise can be impossible. Whether you're commuting on a crowded subway car or walking down a busy road, adding noise cancelling helps you drown out the world around you and tune into your favorite music.
Unfortunately, not all noise cancelling headphones are alike. There are several types of noise cancelling, and all headphones produce varying levels of sound quality.
In this review, we had the opportunity to take Sony's new WH-1000XM2 noise cancelling headphones for a spin. We'll be putting them to the test to find out how the build quality, performance, and of course sound quality stacks up against the competition. Are these headphones suitable for use as your next pair? To find out, read on.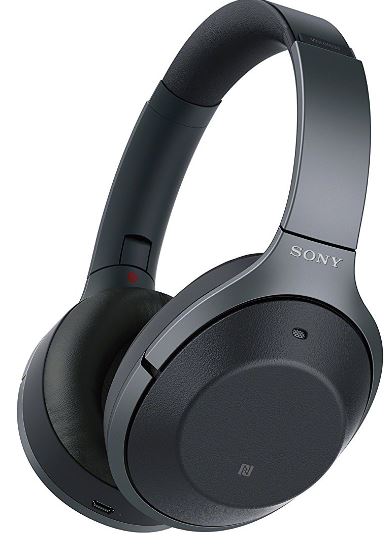 First Look
Sony is no stranger to the premium headphone marketplace, and the WH-1000XM2 is the newest addition to the line. These are over the ear headphones, providing a comfortable fit and audiophile grade sound quality. They've got a very sleek appearance, and don't stand out nearly as much as many of the fashion-centric headphones on the market. Unlike style-first headphones designs, this model puts sound quality as the top priority.
In contrast to Sony's XBR line of headphones that provide immense bass, these headphones are designed to provide a more refined, high quality audio experience. As wireless headphones, they're much more convenient than wired models. But as with any pair of wireless headphones, there are several potential issues that we have to investigate. We want to make sure that the audio encoding doesn't reduce sound quality, that the battery life is adequate, and that the headphones are compatible with a large variety of devices.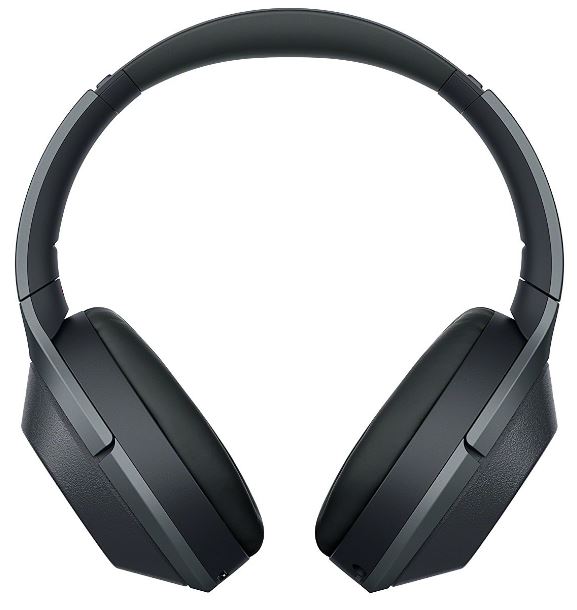 Design
The WH-1000XM2 headphones have a very simple, clean design. They're available in two different shades: black or white. The black models are more of a two-tone onyx color, skirting the line between black and gray. The white models, referred to as gold, have a slight metallic tint to them. This is most visible in the headband, which is much more metallic than the rest of the headphones.
No matter which color options you choose, you're in for a very stylish and professional looking pair of headphones. The earcups are slightly beveled and have a very smooth, matte finish to them. The gentle curves and soft lines help to blend the different parts of the headphones together. While the exterior is somewhat flattened and has sharp lines to provide a bit of contrast, the inside of the headphones is smoothly rounded.
This ensures that no sharp edges come into contact with your body, and helps to produce a cohesive look all over. These headphones are definitely along the most stylish lines when compared to other headphones, but they refrain from having anything gaudy or offensive about them. If you're looking for something professional and sleek, these headphones just might tickle your fancy.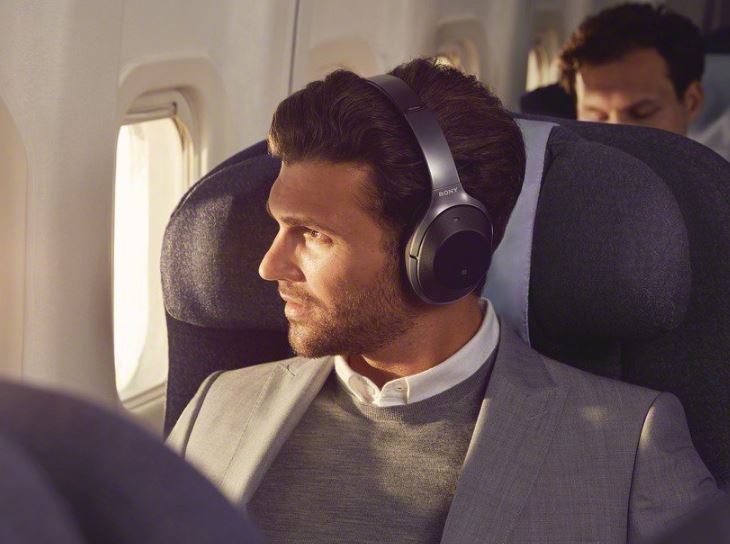 Comfort
A great sounding pair of headphones can provide you with hours of enjoyable listening. But if they aren't designed to be comfortable, your music session can easily be cut short. Fortunately, the WH-1000XM2 headphones have plenty of features that drastically improve the comfort.
The most obvious benefits comes from their core design. These are circumaural headphones, meaning they go around the ear. Headphones that sit atop the ear can cause pain in the cartilage over time, so circumaural headphones are often much preferred. They are a little bulkier, and the high end drivers found inside weight quite a bit more than your run of the mill earbuds. Thanks to the shape of these headphones, the extra weight doesn't result in any additional discomfort.
The next feature responsible for keeping these headphones comfortable is the padding. There is a large amount of padding found on both the earcups and the headband. The headband is padded with a rounded foam and protected with a faux-leather material. The round design of this padding means that the pressure increases proportionally with the weight. Even though these are heavier headphones, the padding gives a layer of softness that distributes this pressure across your head.
The headband is a little tight, causing the earcups to squeeze against the side of your head. Thanks to an ample amount of padding, you don't really feel this added pressure. Just like the headband distributes the weight across the top of your head, the large, thick padding on the earcups helps to make it feel more like a gentle squeeze. Even after wearing the headphones for several hours, it's easy to forget about their weight.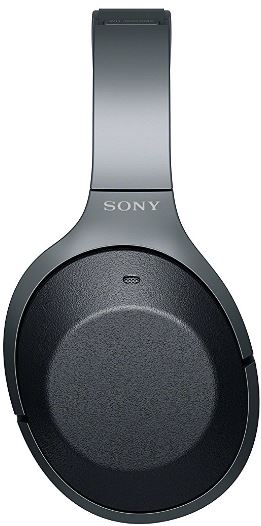 Encoding
One of the biggest disadvantages with Bluetooth headphones is that the sound has to be compressed. Compression requires that sound be encoded with something called a codec. A codec is a description of the way that digital audio is communicated between devices. There are two types of codecs: lossless, and lossy. Lossy codecs result in the smallest file sizes, while lossless codecs do not reduce the sound quality. At this time, every single audio codec used with Bluetooth headphones is lossy. But not all of these codecs are created equally.
In these headphones, Sony has a technology called HiRes Audio 5. This allows audio compression that is superior to all other alternatives on the market. In reality, even though Sony is the only company selling headphones with the HiRes Audio 5 designation, they aren't the only company that offers equivelant features. HiRes Audio 5 is simply a branding term referring to several cutting edge codecs: DSEE HX, SMaster HX, LDAC, and aptX HD. The older version of aptX HD (simply called aptX) used to be the best Bluetooth codec on the market. With these new codecs, we now have the ability to approach lossless quality audio transcoding.
Currently, aptX HD is considered to be the best. It's definitely much more popular. However, DSEE HX, Smaster HX, and LDAC all have specific applications where they are the best choice for audio encoding. Video games are better with Smaster HX as the encoding time is quicker, so there is no lag. Voice and speech is best transmitted with DSEE HX. Even though there is no single codec that is best for all situations, the fact that Sony gives you access to all of the latest generation of codecs means that your audio source will always be able to choose the best codec for the task at hand.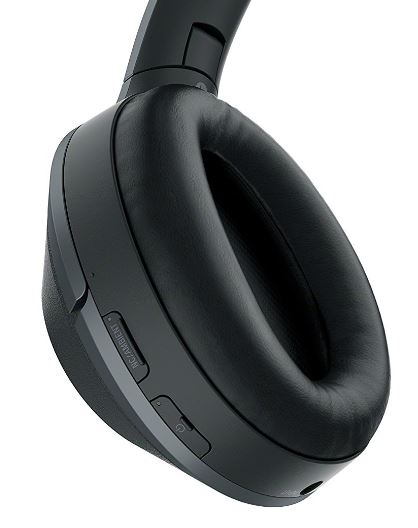 Audio Quality & Noise Cancellation
As audiophile headphones, Sony designed them to respond accurately to music. Often, we measure with with a response curve. Many headphones play some frequencies louder or quieter than others. One example of this would be bass-heavy headphones such as the Beats. These headphones give preference to lower frequencies, resulting in higher frequencies not being presented as quite as well.
This pair gives all frequencies equal presentation. This gives them a very accurate, detailed sound signature. You hear all of the fine details of your music, being presented with a level of accuracy that you won't often find. They sound both very smooth as well as very clear. These are the kind of headphones that can really wow you, and they work well with almost any type of music.
The noise cancellation is just as impressive. As an active system, it does an excellent job of erasing all environmental noises around you. Sony uses an adaptive system that records all sound through a built in microphone and produces an equal and opposite reaction with the driver. While this system works quite well on it's own, performance can be improved even further by using Sony's Headphones Connect App. This software runs on your Android or IOS phone and allows you to control the amount of noise cancellation that takes place, and how much of your environment you want to hear.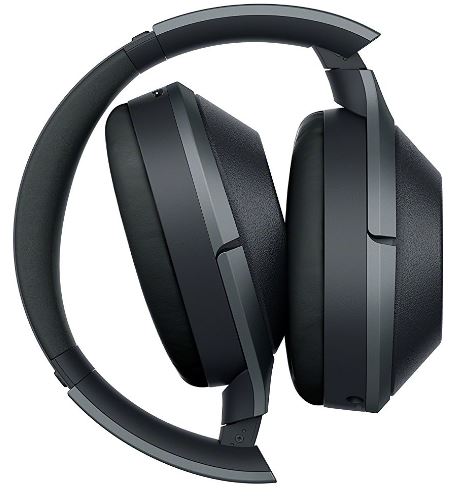 Controls
Touch controls are quickly becoming the rage these days, but Sony equipped their latest headphones with a unique control scheme that we couldn't help but love. Even though there are no buttons located anywhere on the headphones, you can use simple touch gestures to perform most basic functions. Placing your finger anywhere on the earcup and sliding it up or down will increase or decrease the volume. Tapping your finger on either earcup will pause or play the music. A double swipe forwards will skip a track, while a double swipe back will return to the previous track. These controls are extremely easy to learn, and can be figured out after just a few seconds of review. This saves you the hassle of struggling to find a small incline control, or fumbling around with buttons that you can't see.
One of the most useful controls we came across was the ability to temporarily disable the noise cancellation. This so-called "smart listening technology" allows you to hold your finger on the earcup to remove noise cancellation and listen in through the built in microphone. This allows you to hold a conversation while wearing the headphones, or listen to your environment in a potentially hazardous situation. Examples would be when crossing a busy road, or while an announcement comes on over your offices PA system.
Disadvantages
Although these are audiophile grade headphones, they aren't quite studio grade. Sony is well known for their studio headphones that are suited for work in producing and remixing music. They do have a very high level of accuracy, but they tend to color the sound a bit. Just because something sounds a certain way on these headphones doesn't mean it will sound the same on others. If you're buying these headphones for their accuracy out of enjoyment, you'll be happy with them. But if you're using them for mission critical applications, they might not be the best option.
Final Verdict
The WH-1000XM2 is a fantastic pair of wireless headphones. The main advantage to them is their superior audio encoding system. In turn, this results in a better overall sound quality. If you're the type of consumer who likes to listen to high quality audio files, you likely have avoided wireless headphones as you don't want to see the sound quality drop. While these aren't the only headphones on the market with this technology, they're still a part of a small group of devices that support the latest formats.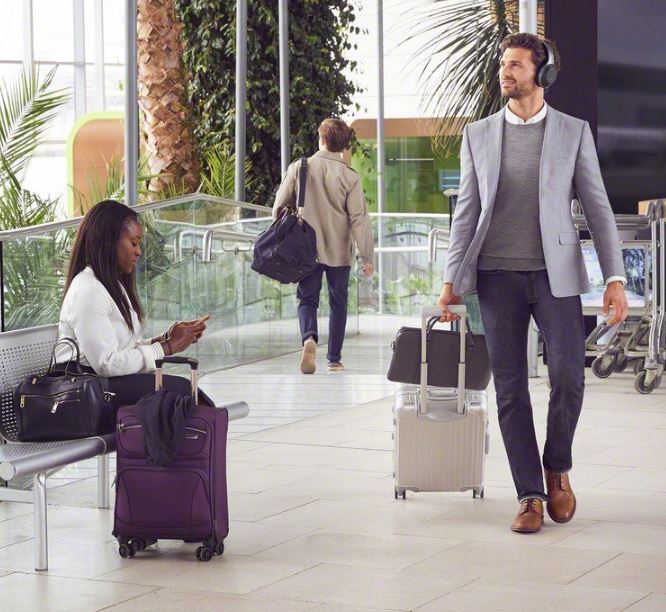 But that's not the only reason we like them. They come in an enclosure which can easily be described as beautiful, and they provide a high level of comfort. Although they do cost a little more than some models, it's immediately clear to us that you're getting a lot of value for your money. Sony has had many successful headphones in the past, and a few disappointing models. But there is still a lot of prestige surrounding their name, and the WH-1000XM2 only help to improve this.