There's no such thing as the perfect pair of headphones for every situation. Depending on if you're sitting in a quiet room or browsing a crowded department store, you're going to want a very different pair. The same can be said for if you're using your headphones for an hour, an afternoon, or all day long. Some headphone designs are capable of providing lasting comfort for much longer than others.
For example, ear pad headphones that sit directly on your ears may be comfortable for three or four hours, but for longer times they tend to cause pain by compressing the ear. Similar problems can occur with earbuds and other invasive fits. And it's also worth noticing that sound quality and volume are loosely tied to the size of the drivers your headset is using. When you're dealing with earbuds or other extremely portable designs, you're going to be listening to extremely small audio drivers.
Drivers are the core part of any pair of headphones, they're the thing which convert electrical signals to the sounds we can hear. Bigger isn't always better, but from the perspective of an audio engineer, larger space does open up doors. That's why you'll find a wide variety of drivers on the market, including electrostatic drivers, dynamic moving coil drivers, and others. And it's safe to say that some drivers are much better than others.
Choosing Wireless Around-Ear Headphones
Portability comes in different degrees. Earbuds are extremely portable because they're small enough to stick in your pocket, or even pop them on and go for a jog around the park. Around-ear headphones are closer to full-sized headphones. Having a larger size allows them to be the most comfortable type for long-term wearing, and helps them provide better sound quality than you'll find in most smaller designs. Although around-ear headphones aren't quite portable enough to wear while you're jogging, and they may be a little bulky for wearing in public, for the purpose of listening at home they're simply unmatched.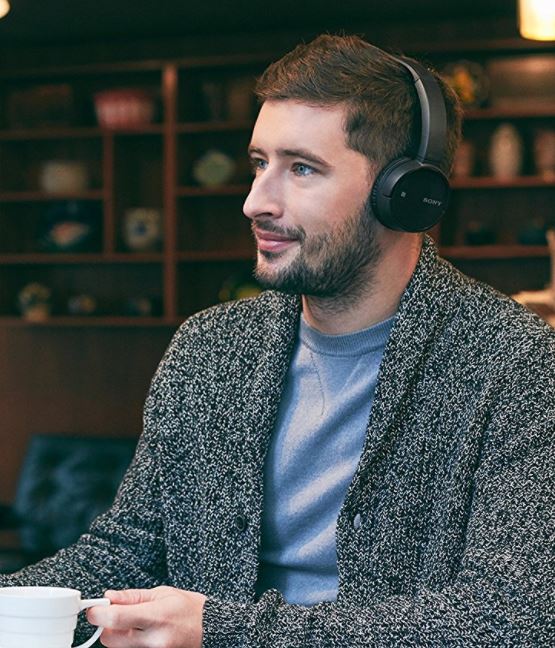 Headphone Comfort
Anytime you're dealing with a device that you're going to be physically wearing, comfort has to be taken seriously. Around-ear headphones are the most comfortable for long-term wear because they don't press against your ears, and they're not invasively crammed inside your ear canal. The larger design also allows engineers to make use of more padding, which ultimately makes for a far more comfortable fit.
But when you're dealing with bulker designs, you're also going to be at increased risk for weight problems or burdensome fits. Here it's important to note that a reliable reviewer won't simply pop on a pair of headphones and tell you how they feel after 15 minutes of experience because it's impossible to accurately gauge comfort without logging hours of listening time.
Audio Price Point
Whenever you're buying audio equipment, it's important to recognize that with the more you spend, the more you'll run into a rate of diminishing returns on sound quality. There's an easy-to-appreciate difference between a $10 pair of headphones you found at a gas station, and a $100 pair from a reliable brand. But for you to appreciate the difference between a $300 pair and a $600 pair, things become far more complicated.
As far as audio quality goes, unless you're going to buy a digital-to-analogue converter, a sound card, an amplifier, or similar gear, then you're better off staying in the $75 to $100 price range. That range allows you to get access to premium features like Bluetooth connectivity and high powered batteries, without sacrificing sound quality, and without paying for something that you can't use. In short, greatly exceeding that price range probably won't help you, but spending far less will almost certainly hurt you.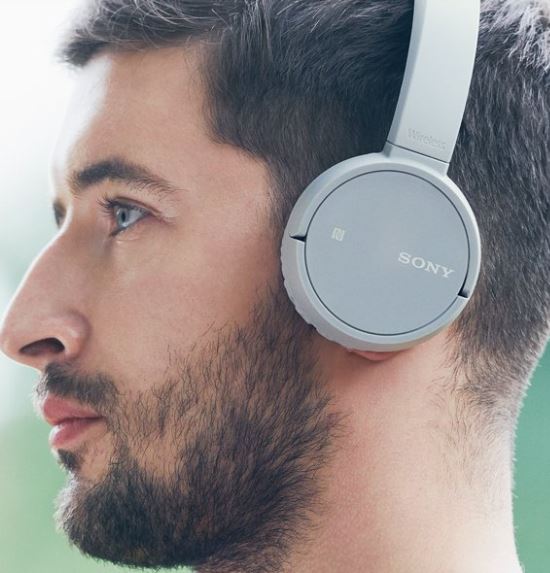 Noise Canceling & Open/Closed Design
When noise canceling features are used, the sound you're listening to is changed. If you listened to a side-by-side comparison of one headset with sound canceling and one without, you could immediately hear the difference. In that comparison, most listeners would probably have a slight preference for the sound that didn't have noise canceling applied to it. But their answer would change immediately if you added noise into the listening environment.
Whether or not you want an open or closed design for your headphones is a particularly important decision when you're using a full sized pair. During operation, sound drivers shoot sound both at your ear and away from it. If your headset uses a closed design, then sound can't escape away from your ear. Closed builds will prevent others from hearing what you're listening to, which makes them great for public spaces.
But open designs can provide a more spacious soundscape that many people love. Whether or not the environment you're listening in allows for an open design is another question entirely. In a noisy landscape, or anytime you're not trying to disturb other people, open design headphones could be described as flawed at best.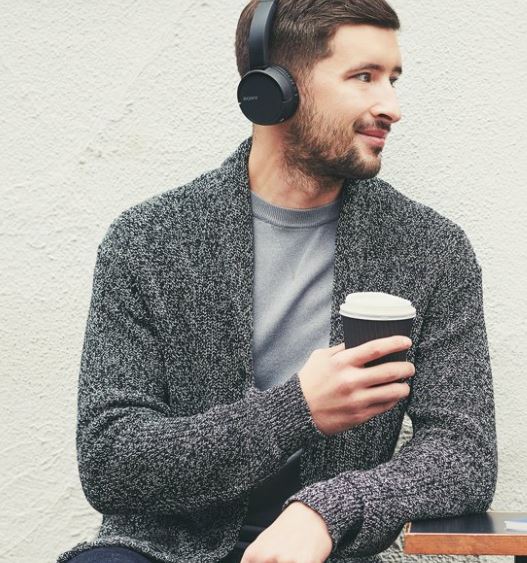 Finding the Right Wireless Design
Relative to wired headphones, wireless headphones can be vulnerable to suffering from inferior audio quality. But that's largely a problem affecting cheaper headphones, or those making use of older connection technologies. Modern Bluetooth 4.0 connections have no problem supporting high quality audio, and offer a roomy 30-feet of connectivity to help you move about freely.
As far as portability goes, wireless is obviously essential, especially if you plan on making use of Bluetooth to make calls. And as far as durability goes, wires are far-and-away the most common reason why headphones die. Freeing yourself from wires can be one of the only guarantees you have that a heavily-used pair of headphones will survive for more than a year.
However, going wireless invariably involve adding a battery, at which point you'll want to know how long the battery will last. For cheaper brands you may find exhaustingly long charge times in exchange for a relatively short 3-4 hours of listening. Batteries are one of those things where you tend to get what you pay for. That means if the price of a headset seems too good to be true, the first thing you'll want to do is investigate the performance of the battery.
Manufacturer Specifications
For the most part, it's safe to ignore the technical specifications listed by headphone manufacturers. These specifications cannot be meaningfully traced back to sound quality, and certainly aren't reflective of the character of the sound you end up with. As far as specifications go, all you really need is assurances that what you're getting will live up to CD-quality sound. It's true that sound quality can be increased almost infinitely, but CD-quality audio is actually a fairly good estimation of the limits of human perception.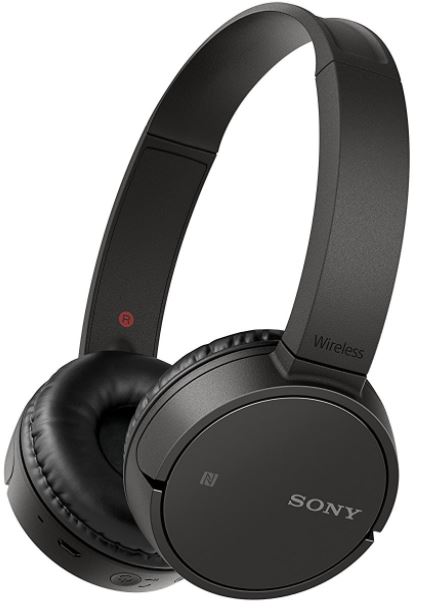 Sony WH-CH500
Technically speaking, Sony's WH-CH500 are around-ear headphones, but from looking at them you would hardly know it. They look and feel every bit as portable as smaller units from Sony, yet they make use of essentially all the features of full-sized headphones. And the WH-CH500 use sizeable 30mm drivers that can provide considerable sound detail, as well as a much punchier bass than you'll see in smaller headphones.
The closed dynamic design ensures you won't end up being disturbed by others while listening, or disturbing anyone while listening to something loudly. And weighing just under 5 ounces, these headphones strike a perfect balance between lightweight and well padded. Clearly intended to be worn all day, the built-in 20-hour rechargeable lithium-ion battery helps ensure that your headphones won't need any more breaks than you do.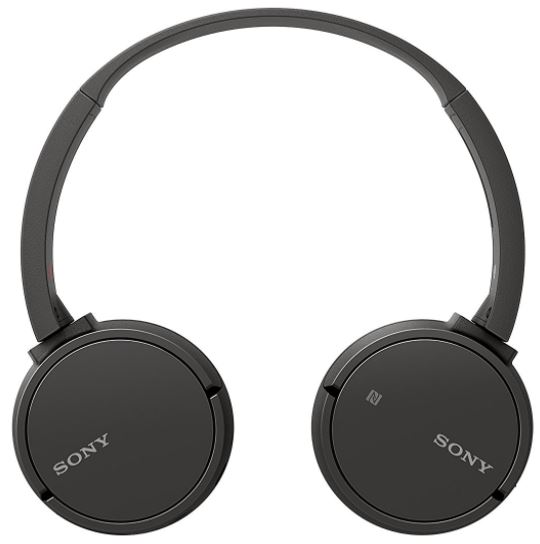 Bluetooth Connectivity
Like you would expect from Sony's modern line of headphones, the WH-CH500 have full support for Bluetooth 4.0, which is essential for ensuring that sound quality remains steadily high even as you go testing the limits of your 30-foot range.
Since Bluetooth is already there, Sony's engineers made the smart decision to include a build-in microphone, which helps make the WH-CH500 as good for calling as it is for watching TV. And not just any microphone – Sony's latest line of headphones include electret microphones, which are built to be especially great at noise cancellation. In other words, it's a perfect microphone for the type of headset that doesn't incorporate a microphone boom.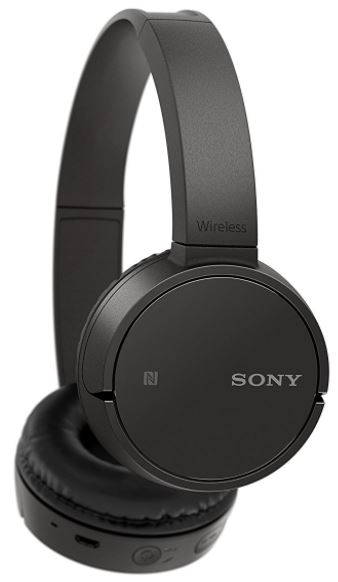 Battery Power
A full charge on the WH-CH500 requires about 4.5 hours. You'll need to charge through the included micro USB cord, which attaches firmly to the side of the right ear-cup. Once fully charged, Sony advertises 20 hours of continuous playback, and a maximum 200 hours of standby time. But in real-use situations, you're more likely looking at 18 or 19 hours of playback, depending partially on the volume levels you end up using.
Build & Comfort
An over-the-ear design is capable of being comfortable for far longer than essentially any other type of headphones, and WH-CH500 can show that more than any of Sony's recently released headphones. They make use of a slim adjustable headband that helps you find a comfortable fit uniquely suited to you. And the thick, soft ear cushioning looks as comfortable as they feel. And because the WH-CH500 make use of a full bodied build, they're able to use a swivel design for the ear cups, which give them a full range of motion. That adds to the durability of the product by making it more flexible, and ensures for a comfortable fit for hours on end.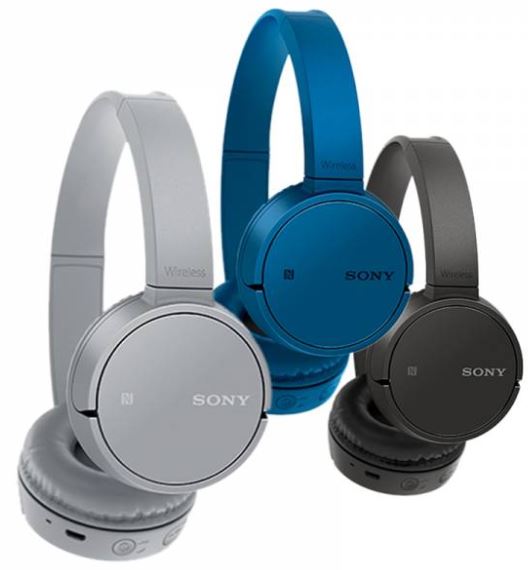 On the side of the WH-CH500, you'll find an extremely convenient volume control module, so you'll always have control of your volume well within reach. Alongside the volume dial is a play/pause/stop button to keep control over your music, and to help you to be ready to instantly switch from listening to your tunes, to a taking call. And best of all, you'll also find an NFC button for one-click Bluetooth connections.
Whether or not NFC functionality is important depends largely on if you end up moving your headphones between different devices. It's extremely common for people to end up wanting to switch their headphones between their smartphone, TV, tablet, console, PC, or any number of other devices. The NFC function can actually save you a considerable about of time and agony in the long run, but it depends entirely on your individual purposes.
The only real drawback to this build is the extremely limited color options. Sony's typical coloring array includes red, blue, black, and white. But with the WH-CH500 your only option is black, which is somewhat disappointing. But as far as single color options go, black is certainly your safest bet anyway.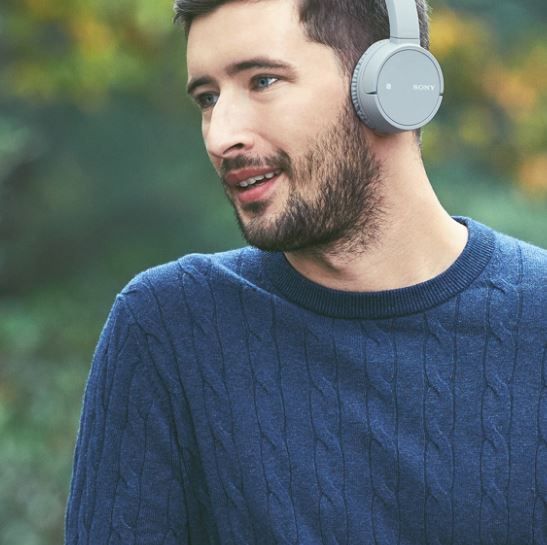 Extras
To take full advantage of your Bluetooth connectivity, the WH-CH500 includes support for vocal assistants from Android and iOS. You can access your favorite vocal assistant by pressing and holding the play button on the side of the ear-cup, after which you'll have the full attention of your digital friend.
As specifications go, all you really need to know is that these are equipped to take on CD-quality sound. Although few people may listen to CDs anymore, CD-quality sound actually far exceeds what you'll find on streaming sites, paid radio services, and other common sources of entertainment. In other words, CD-quality sound is a fairly high standard, and WH-CH500 lives up to it.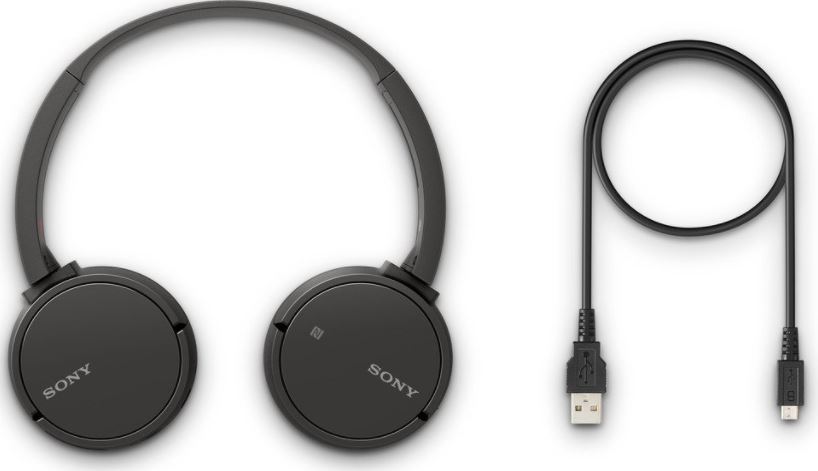 Who Should Buy Sony's WH-CH500?
Sony's WH-CH500 was built with a specific type of listener in mind. They're not the kind of headphones that are portable enough to take jogging, and they're not small enough to stick in your pocket. But they do make use of a fully wireless design, and they're comfortable enough to spend the entire day wearing. Many people will understandably feel they're a little too bulky to take for a walk, but for hanging around your home or office, they're a perfect choice.
As far as sound quality goes, Sony's WH-CH500 are about as good as you can get without detracting from some other feature in the process. But what really should make you choose these headphones is Bluetooth connectivity paired with the electret microphone. Features like that are what make this headset a fully versatile all-in-one option, and the perfect choice for anyone who spends most of the day wearing their headphones.