If you haven't heard, Sony is set to release a whole slew of new products within the next few weeks. Most notably, the NW-A40 Series Walkman and a wide range of in-ear and over-ear headphones. While the new Walkman doesn't look much different from its predecessor, the NW-A30 Series, it's built with the inclusion of "Bluetooth low-energy", NFC (near field communication) MQA file format support and AptX HD support. In addition, there are three new models in the new series, each with a different storage capacity – the A45 (16 GB), the A46 (32 GB) and the A47 (64 GB).
But that's not all that has changed – a new lineup of colors is probably the most obvious update. Listeners can select between any of the five pastel-like color options – Horizon Green, Twilight Red, Grayish Black, Pale Gold and Moonlit Blue. We love the new arrangement of colors as they come with a light and almost metallic feel to them – by taking a single look, you'll see what we mean.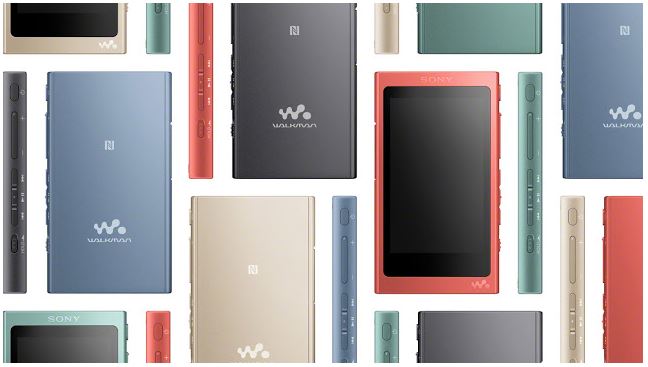 With these hitting the market near the end of this year, it seems perfect that Sony is now weeks away from releasing their new WH-H800 H.Ear On 2 mini, over-ear wireless headphones. Most importantly, this new model will be available in the same exact, beautiful colors as the new Walkman – letting you perfectly color-match your headphones to your music player. Designed to suit the music loving, style conscious individual, these boast a simplistic feel while maintaining a minimalistic approach that fairs well with portability and on-the-go use. In fact, we were actually lucky enough to try these on for ourselves to get a sneak peak on what they offer and how they work.
First Look
By taking a quick glance at the new Sony WH-H800's, you'll likely notice one thing – they're quite a bit more compact than your average set of over-ear headphones. Labeled as "mini" and weighing in at just 6.35 ounces, Sony designed them for easy use while you're on the move. Because of this, they've integrated a foldable design that allows you to bend inward each cup, so storing them is never too cumbersome. It's a nice inclusion, but not totally unique to just this model. Another nice addition is the inclusion of a free carrying pouch – letting you easily protect them while not in use or when they're stored in a bag.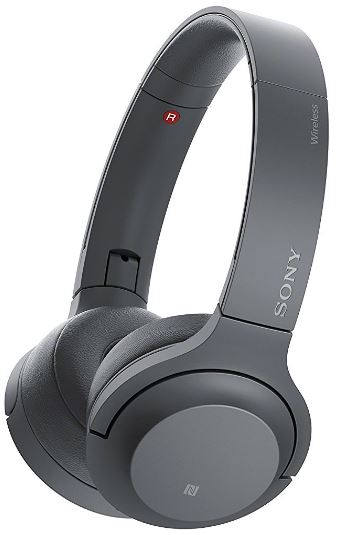 Moving on, the first thing you'll want to do is pair them wirelessly with your device. Whether this be a Walkman, your smartphone or laptop, utilizing the Bluetooth feature is the way to go. In addition, this is where you'll be able to take advantage of the NFC (near field communication) feature. NFC enables you to establish a wireless connection without any configuration. Simply touch your NFC-supported device to the headphones, and you're good to go – wirelessly paired for easy listening. If you don't have NFC, it's not a problem. You can still manually pair them the standard way, which still doesn't take more than a minute or so.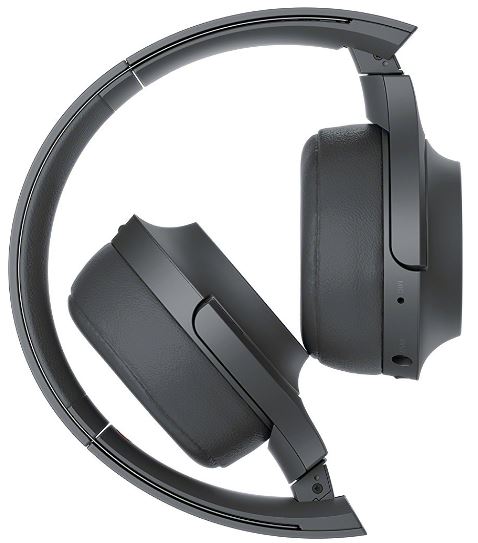 Comfort
With the foldable design, one might assume that comfort was sacrificed, but that doesn't seem to be the case. Although each ear cup may be considered much smaller than your standard over-ear headphone, we feel that they're adequately designed for the intended use. Each cup has a plush and cozy feel to it with cushioned pads that are extremely soft on the skin. The headband is retractable too, so you can achieve a precise fit without much effort. The amount of pressure that the headband applies seems to be a happy medium between comfort and practicality. Not too tight, not too lose.
Our initial look at the H800 seemed to persuade us that the design may be too small for optimal comfort, but we were soon proven wrong. Although they're compact, they still seem to fit a wide range of heads without causing pressure points or areas of discomfort. We've been using them consistently for over a week now and haven't ever felt the need to "take a breaK" while enjoying music, simply because they seem to fit very well.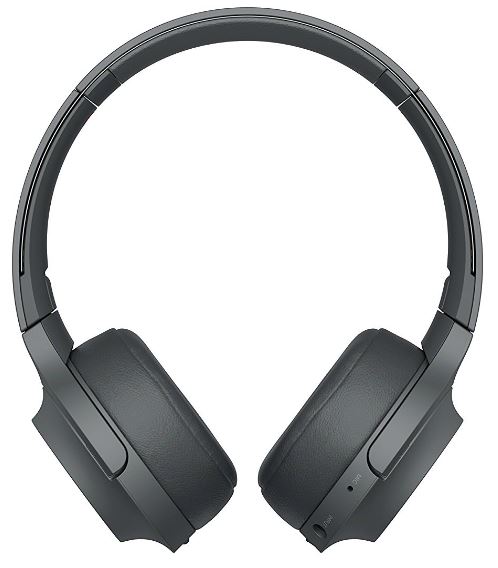 Sound Quality
Listening to the WH-H800's for the first time, we were in love. The inclusion of a variety of cunning-edge technologies seemed to mesh well with any kind of music we listened to. The inclusion of Hi-Res Audio means that listeners get to experience digital music with the most life-like effects with more bit-rate accuracy than before. It brings in a new element of listening that seems to incorporate more emotions and depth into each track than headphones without Hi-Res Audio.
In addition to this, there's LDAC (Leadership Development and Advisory Council) support that assists with wireless listening in a very exciting way. Designed to support several transmission rates within your specific wireless environment, by upping the transfer rate all the way to 990 kbps. This is nearly three times the average rate of a standard pair of Bluetooth headphones, meaning that you can expect clearer audio than ever before. It may sound a bit far-fetched, but listening with LDAC support is just one more way Sony decided to make them sound excellent in a wide range of environments.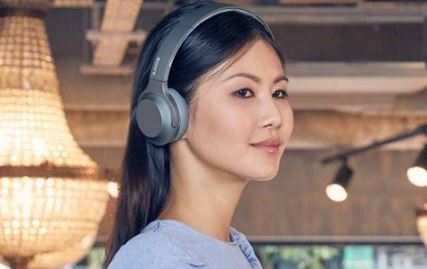 A third kind of technology was implemented to further enhance the sound quality, and we're big fans of it. DSEE HX, or the Digital Sound Enhancement Engine HX was incorporated to upscale older, lesser quality audio files and bring them into a new realm of listening. It'll automatically improve lower-resolution or compressed audio tracks and make them sound much closer to Hi-Res Audio than before. By adding a new element of rich, natural sound, you can bust out your oldest files or music tracks and hear them resonate in a new way. We tried listening to some MP3 files that were downloaded over ten years ago with a poor bitrate, and the difference was quite clear. The Digital Sound Enhancement Engine HX seems to enhance the blurriness and distortion we were once accustomed to, and emit much clearer tones that sound insurmountably better.
Needless to say, we were very happy with the overall sound quality that the H800's were capable of producing. The inclusion of these three technologies sets it apart from other, less expensive models, which is apparent right from your first listen. Throughout over a week of rigorous use, we felt like any genre of music sounded great with a healthy balance between bass and treble that let the lyrics shine through and the bass rumble deep.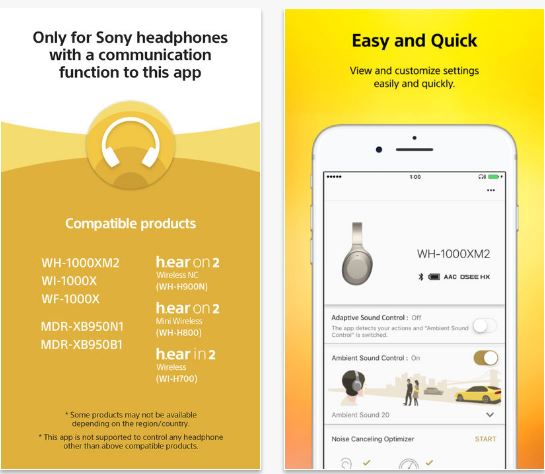 Headphone Connect App
One of the more-exciting features is the ability to fine-tune settings directly from your smartphone. When you have the headphones paired and you'd like to tweak the settings, you're given the freedom to do so with Sony's Headphone Connect App. It's a free application that's available on both iOS and Android that lets you adjust and configure a multitude of customized options. Select from a wide range of presets or customize the equalizer to your preference. In addition, you can select a specific surround-sound preset to adjust the specific style of audio that you prefer – pick from hall, club, arena or outdoor style audio. Although the app has some known-issues according to reviews, it'll open up new listening possibilities for those who enjoy manually adjusting the specific way that their audio is delivered.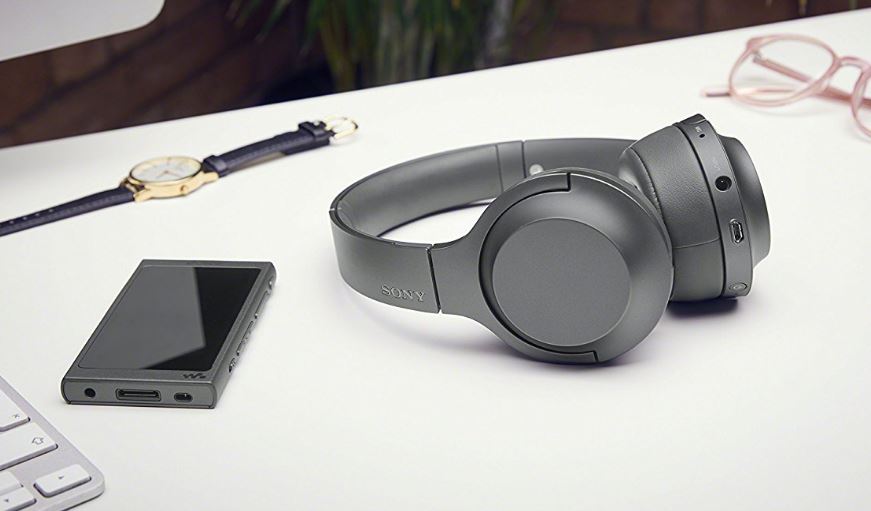 Battery Life
One of the most impressive features of Sony's H800 H.Ear On 2 headphones is the battery life. Sony advertises a 24 hour battery life, which is quite substantial in regards to similar models, so we knew we had to test this out. Upon their arrival, we let them fully charge-up before using them consistently throughout the week. By connecting the supplied micro USB cable to the input located on the base of the right earcup, you can expect a full charge within 3 hours or so.
We used them for 4-5 hours a day, 5 days in a row. We didn't use them at a super-high volume or in any tough environment. In fact, we tried to use them in a normal manner like anyone would who owns them. At the beginning of the fifth day, they were needing another charge. Subsequently meaning that we were getting around 20-25 hours of battery life on the first, single charge. Exactly as Sony advertised, and a breath of fresh air for us. We're happy to see that the estimated lifespan is quite accurate, although they might run out of battery life much faster if you crank up the volume or keep a large wireless distance between the headphones and your paired device.
The internal lithium-ion battery isn't changeable, as with most Bluetooth headphones – but we feel that the 24 hour lifespan is downright impressive. Never before have we reviewed a headphone here on NerdTechy that was capable of such a long duration of use after a single charge.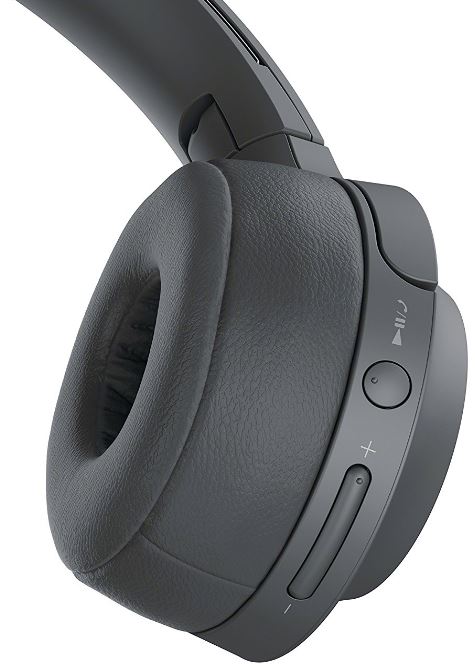 Potential Downsides
Although we're quite happy with the wide range of features that the H800's packed, there was one feature that was well-missed. There's a lack of digital noise cancellation. While it may deter some folks from fully enjoying them, some may not really care. It's a feature that Sony saved for their top-tier model, the H900N that further let you control what you hear. This doesn't necessarily mean that the H800 doesn't drown out background noise at all, there's still a decent seal around your ear when you're wearing them, which will help.

Final Thoughts
Whether you're an avid music listener or just someone who enjoys the casual listening experience, we feel that the Sony WH-H800 H.Ear On 2 mini over-ear wireless headphones are downright awesome. They're a bit more expensive than your average set of over-ear headphones, but for good reason. The inclusion of DSEE HX, Hi-Res Audio and LDAC allow them to sound much more superb than anything in their class. Yes, the earcups are a bit smaller than average, but they bode well with portability and the folding feature that Sony's included.
We're big fans of the NFC feature, letting you easily pair them without any hassle, as it's an effortless way to begin enjoying them right out of the box. Although the integration with the Headphones Connect app isn't totally unique to this model, we're happy that there's a way to fine-tune the equalizer for further customization.
If you're looking for a bit more features and less portability, we strongly recommend taking a look at the H900N. Although a bit more pricey, they're designed more for studio-grade listening and less portability.