It might feel like headphones are becoming harder to choose. That's partially because there are more options than ever before, so your range of selection is just much larger than it used to be. But it's also because you're probably looking through far more features than you were a couple of years ago.
Things like native voice assistant support and active noise cancelling isn't something that existed as little as a decade ago, and now many people consider them essential features. Finding decent headphones doesn't have to be that tough – you just have to have a good idea of exactly what you're looking to find.
Sony WH-XB900N EXTRA BASS Wireless Noise Canceling Headphones
Sony has about a dozen different lines of wireless headphones. Some of them are made for athleticism, others are made for aquatic environments. Occasionally, they're made with noise cancelling technologies involved. The WH-XB900N is basically a mish-mash of all of these things, in one degree or another.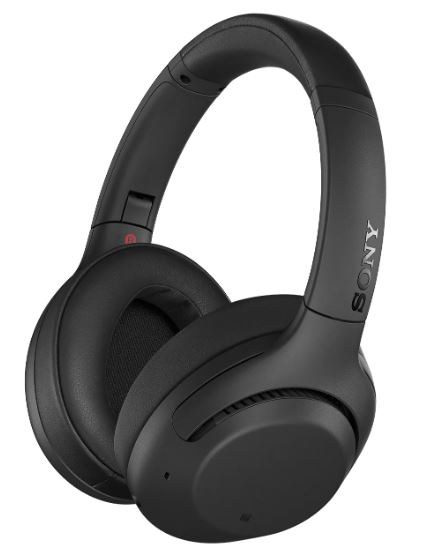 Of course, you can't get a pair of headphones that have "everything" unless you're willing to pay quite a bit for it. So these headphones do have some limitations. But they're the sort of limitations that most people are used to experiencing by now, so there aren't many surprises. But there are a few good ones. For instance, they've got a wired/wireless hybrid design that's equally robust on both ends.
Who were the WH-XB900N made for? It's actually tough to say. But they've got a wide variety of features that's certain to be attractive to a general audience. That's all without mentioning how these headphones were also clearly made with an extra deep bass signature. For people who are looking for some headphones with particularly deep bass, Sony's WH-XB900N Extra Bass Headphones are certainly going to stand out.
Design & Layout
Aesthetically speaking, these headphones have a fairly sleek and sophisticated design. Though they do superficially resemble basically every other pair of headphones that Sony has made over the past couple of years. If a style works, it works. Speaking of style, these headphones are available in blue and black. Sony usually provides between three and five color options, so being forced to pick between blue and black is actually a little uncharacteristically restrictive. But it's still better than only one color option, right?
The WH-XB900N feel a bit like a test for Sony. It's as though they're not certain these headphones and their unique touch design will be widely embraced or not, so they didn't roll them out in five different styles.
If you've used a pair of over-ear headphones in the past 20 years, then you've probably used some kind of analogue button interface. But touch controls are getting more and more common among earbuds, and that popularity has finally started to bleed into over-ear headphones like the WH-XB900N.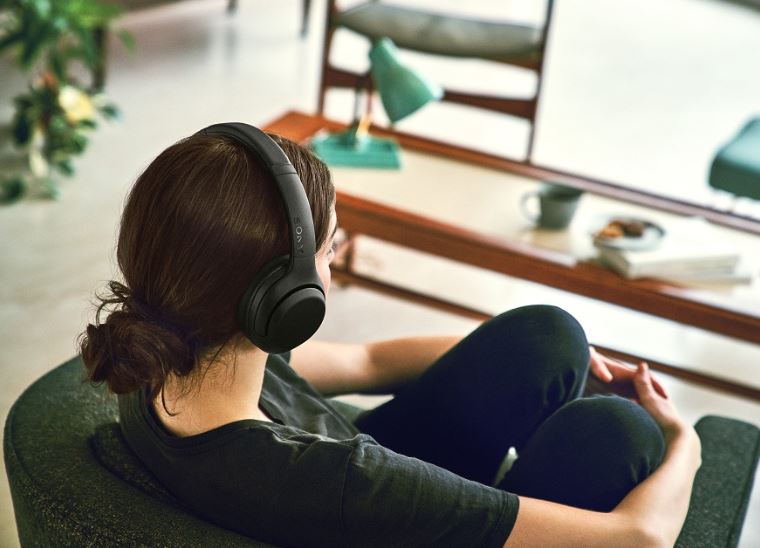 As such, the outer face of the right ear cup is entirely covered with a fairly large touch control interface. From the interface, you can swap between tracks, raise or lower the volume, or start/stop playing music with a combination of taps or swipes. You can also move between listening modes, and enter the Quick Attention function, which we'll cover a little more later. It does take a little bit of memorization to get this stuff done.
Comfort Concerns
Among many types of headphones, over-ear headphones like these are typically the most comfortable variety. But that changes slightly when you go wireless and start adding battery weight, and it changes slightly when you're trying to get passive noise protection from your headphones. As such, these headphones would better be characterized as having B+ comfort instead of a perfect score.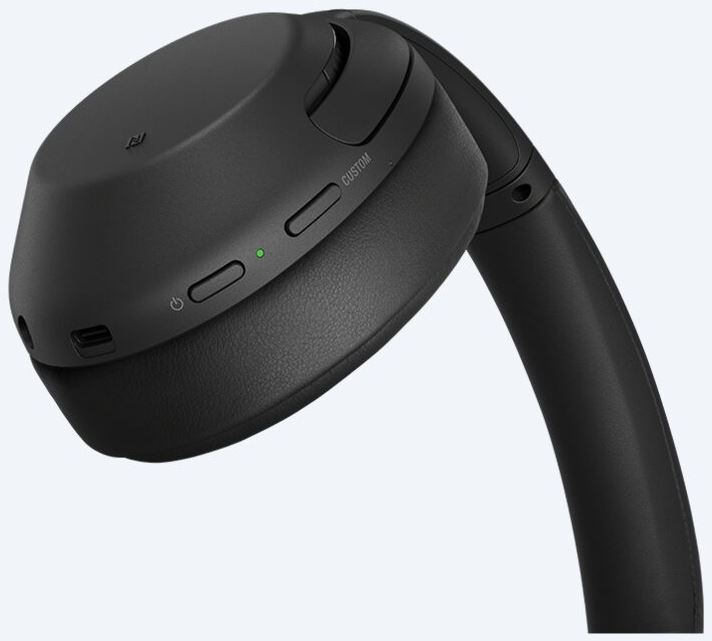 Yes, the cushioning feels nice against skin. No, the weight doesn't end up being too much for listening to these headphones for a couple of hours. But sooner or later that weight will start to feel a little bit heavy. So it's best if you pop these off every few hours, or whenever you're not actually listening to them. That way, you can give your neck muscles a little break. But all in all, the soft cushioning of the ear pads is made for day-long comfort.
The included cable runs around 47", which is probably perfect for a headphone cable. One thing to keep in mind is that when you're running these headphones with the cable, they have a slighter higher impedance of 50ohm. That makes them a little sub-par for being wired to your wireless devices, like smartphones. You're more likely to be able to draw that kind of power from speaker systems, PCs, and so forth.
Which means the wired and wireless version of these headphones actually sounds slightly different. Interestingly, the wired version has a slightly more developed sound because it's able to pull more power. But it's not something that most people will be able to appreciate, especially without the use of lossless music.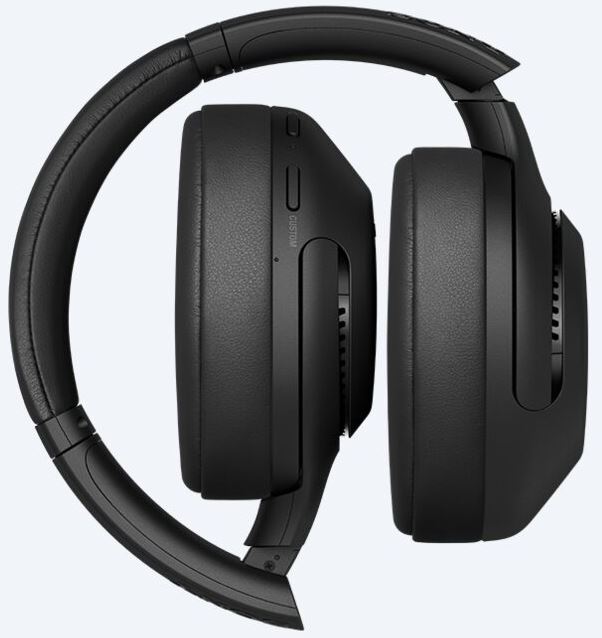 Wireless Connectivity
As you might expect, the WH-XB900N makes use of Bluetooth for their wireless connection. More specifically, they're using Bluetooth 4.2. Even though it's not the latest iteration of Bluetooth, it still provides everything that you want for a pair of over-ear headphones like these.
You'd really only want to think about looking for Bluetooth 5 if you were trying to use true wireless earbuds that needed to sync together, or using a TWS feature between a pair of Bluetooth stereos for the same purpose. Since that's not necessary for a pair of over-ear headphones, this wireless connectivity is more than passable.
Microphone Quality
The built-in mic is a pretty standard electret Bluetooth mic. Though not unique, using it is very easy and straightforward. Just double tap on the right side of the housing to answer calls, and swipe your finger up or down to make volume changes to your call. The mic itself isn't exactly going to blow your mind with its efficacy, but you will find plenty of strong calling support from these headphones.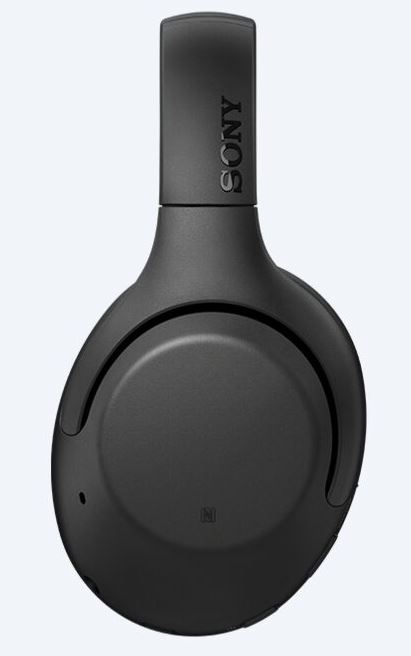 Alexa support is built-in to the WH-XB900N, and there's also native support for Google Assistant. Between them, you can start asking questions of your voice assistant almost with the same ease that you can ask your smartphone. Plus, with a little configuration, it's easy to set timers or stream music through whatever assistant you're using.
Battery Lifespan
The WH-XB900N are supposed to have a total playtime of around 30 hours. Whether you actually end up with 30-hours largely depends on how much volume you're using. If you crank the volume way up, you might expect their lifespan to drop a bit closer to 24-hours.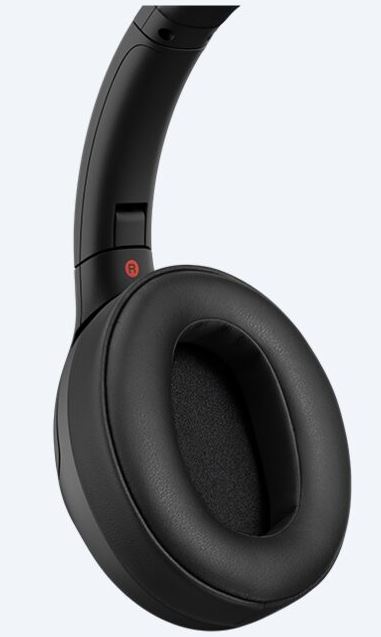 On the other hand, if you're using them for calls, you could expect your lifespan to reach out closer to 35-hours. In either case, a 30-hour capacity is around 50% larger than many headphones of similar design. That makes these headphones outperform realistic expectations, which is really the opposite of what you'd expect from a pair of headphones designed to boost their bass.
Once you've emptied them, it takes about seven hours to recharge these headphones to full. That's actually a very long time compared to similar headphones — twice as long as many pairs. But filling up a battery that has a 30-hour capacity is going to take longer, unfortunately. That's just a tradeoff you have to accept if you want a bigger battery like this.
Audio Quality
The WH-XB900N are made with an extra layer of bass. And so all low end frequencies are enhanced to get a little more bump. That's the result of a dedicated bass duct, built-in to the housing of these headphones. At the same time, greater air-tightness has been established between the drivers and your ears. The end goal seems to be a much deeper and punchier sound, and they've done a great job of achieving it.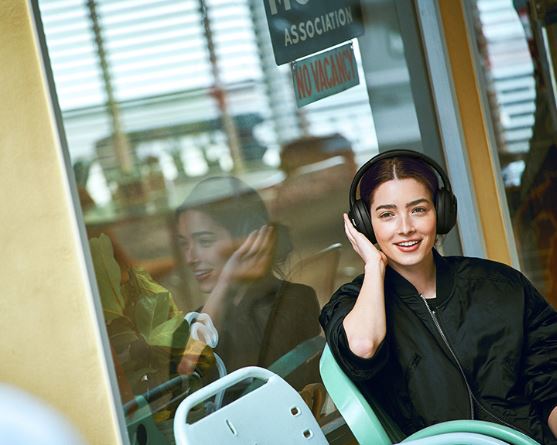 The rest of the tonal range seems focused on clarity, which is probably a good thing. None of that is too surprising, though it's a little surprising to come from relatively ordinary hardware like this. Including standard 40mm drivers, capable of a full 20 Hz–20,000 Hz frequency response with 44.1kHz sampling.
One more thing that bolsters audio quality is the Quick Attention mode, which will reduce music volume quickly, allowing you to hear ambient sounds around you. That way, you're ready to hear announcements or answer questions. It's sort of like a mute button. There's also an ambient sound mode that works essentially the same way, except instead of just dropping your volume very low, it tries to find a nice balance between ambient sounds and music.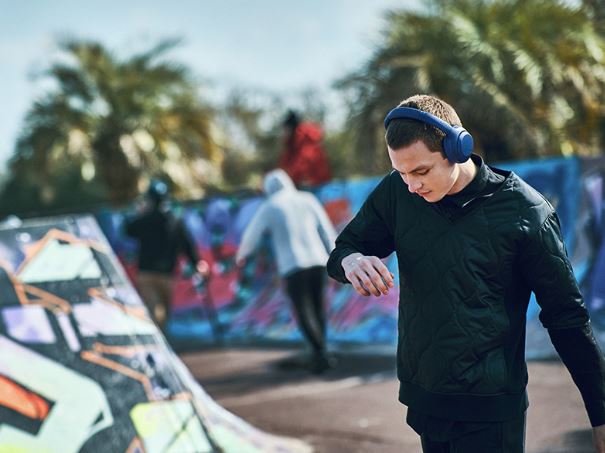 Who Should Choose Sony WH-XB900N Headphones?
Among the many headphones Sony releases every year, the WH-XB900N hardly stand out. But they do have a couple of things that help distinguish them. The wired/wireless operation is pretty slick. Usually, the wired version of hybrid headphones doesn't end up sounding as good as the wireless version. But in this case, you'll find the wired version can actually sound as good or better than when you're going wireless.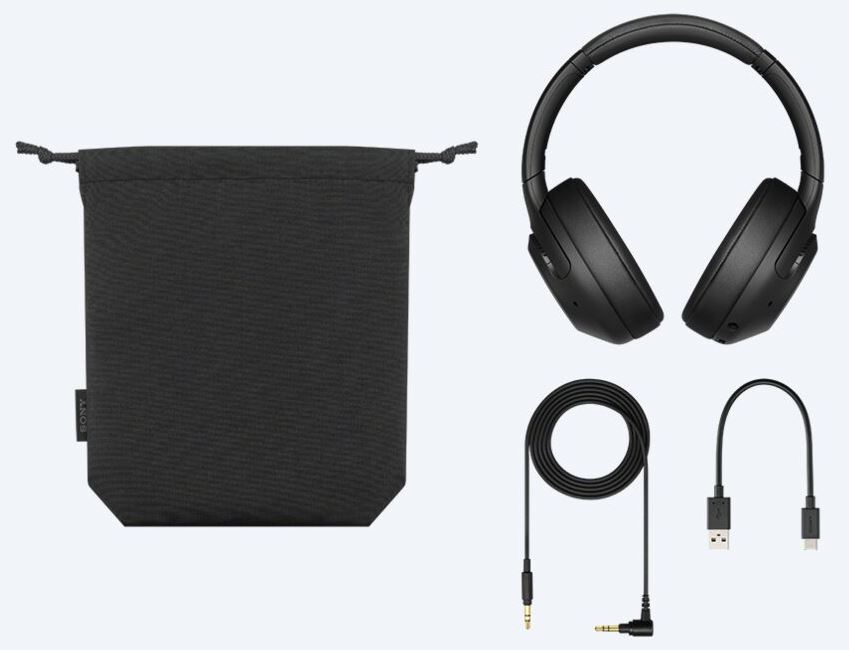 These headphones also have a much greater battery capacity than most of their competitors. They've got at least 10-hours more than the average pair. And that's while also putting out a little extra bass, giving these headphones a much deeper and punchier sound. Even though these headphones are cranking up the bass, your battery lifespan doesn't really suffer for it.
When it comes to calling features, the microphone isn't anything special, but being able to connect with Alexa and Google Assistant is a cool little bonus. So that makes the WH-XB900N a good choice for someone who's really looking for a more adaptable pair of headphones with a very high battery capacity.