Whether you're riding the bus, going for a jog, or half way through a hike, a good pair of headphones mean that your favorite songs are always accessible. Most headphones now include the added ability to make and receive phone calls, giving users the highest possible functionality between their playback devices and headphones.
As wireless audio transmission technology improves, compact earbuds improve with it. People use wireless headphones, primarily, for their convenience and compatibility. But not all wireless headphones can live up to the standards users place on them. In order to keep up with active users, earbuds need to be durable, lightweight, and able to keep up with the high activity levels of the average user.
But for most users, the difficulty with wireless earbud headphones is that there is almost always an inevitable loss in sound quality. Especially with so many people relying on Bluetooth technology, finding a way to preserve sound quality while also keeping audio files small enough to transmit from your phone or tablet is a difficult task. Few headphones out there have really taken advantage of some of the audio codec technology available for optimizing Bluetooth audio transmission.
In this regard, the SoundPEATS Q22 In-Ear Headphones set themselves apart. Rather than placing their attention on arguably limited features like waterproofing, SoundPEATS went back to basics with the Q22 earbuds and made sound quality and usability their focal point. Let's take a peek and see how these headphones stand up to the competition.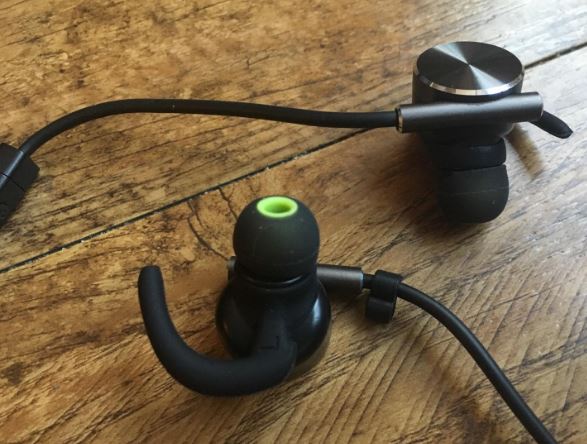 First Look
At first glance, you can tell that SoundPEATS actively sought to design a set of earbuds that didn't look like they were compensating for something. The Q22 earbuds are simple yet sleek looking. The round-ish earbud encasings give them a look that is almost reminiscent of over-the-ear headphones, as if to suggest these are not your average earbuds. The chrome and silver brushed metal casing are elegant and professional looking while the black ear tips and connective cord compliment it perfectly. The inline controller is subtle and slim, offering functionality without taking away from the overall look of the headphones. The ergonomics flow smoothly and stylishly.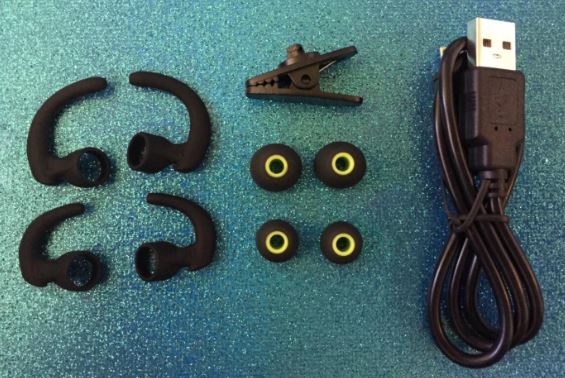 All the materials feel solid and good quality. The wires don't bend in flimsy way and the earbud casings feel strong and protective. The ear tips are soft but durable feeling, and the included USB charger cable boasts the strong cord design as the headphones themselves. There are no cheap looking covers on the buttons or any unnecessary pieces hanging off.
Included in the package are pairs of three different sizes of ear tips, three different sizes earbud hooks, a micro USB cable for charging, a SoundPEATS carry bag for protection on the go, and finally a user manual. Charging is extremely easy, with the USB port located subtly on the left ear bud. These are a stylish, straightforward set of headphones that reflect a focus on quality over flamboyance.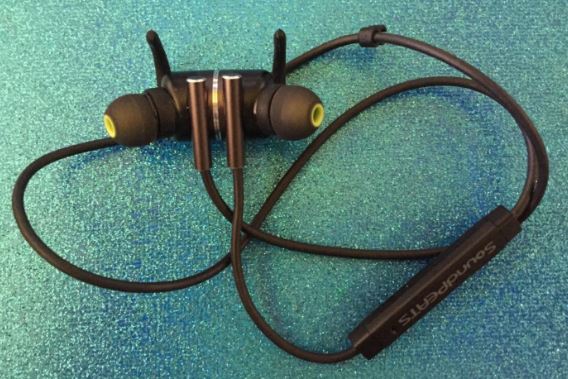 Build Quality
One of the ironies of earbud headphones is that their tiny size also makes them prone to damage. With such a small product, we tend to throw our earbud headphones into our pockets and bags without a second thought, often resulting in them getting tangled and damaged. For that reason, it's important for users to purchase a set of headphones that withstand a bit of wear and tear. No one wants to spend money on a product that won't last over a month. Even though the SoundPEATS Q22's are modestly designed, don't be fooled.
For starters, they're built with a magnetic metal housing around the ear tips, which allows you to connect the earbuds together around your neck (like a necklace) when you're not using them. This reduces the amount of exposure of the earbuds to the elements, and keeps them in place while you're on the go. Overall, this feature is not only convenient, it also serves to extend the overall longevity of your headphones.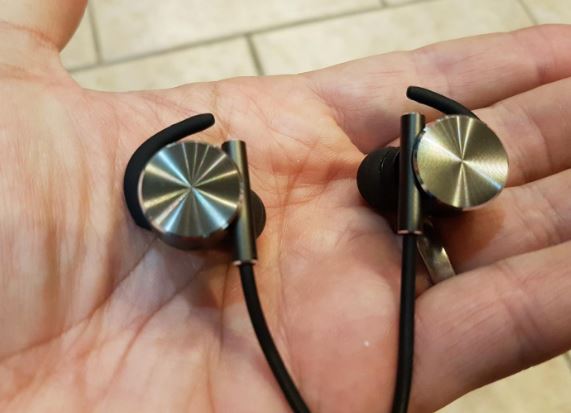 For extra protection, the headphones come with a SoundPEATS carry case while you're on the go. If you're putting the headphones away and the magnetic housing is too short term of a solution, the carry bag will provide all the protection needed so you can store the headphones in your pocket or bag without a second thought. It completely reduces the possibility of tangling and losing ear tips. Even if your pocket or bag is subject to a lot of movement, the short length of the wireless headphones significantly reduces tangling to almost nonexistent compared to traditional earbuds.
Furthermore, the rubber of the cord is durable, and its design reduces twisting of the cable that can damage the product and ultimately the sound quality. The connected inline remote is also built with quality materials. The buttons are solid and sturdy, and they don't move around in the button hole.
Finally, even though these don't boast the same athletic look as many athlete-targeted wireless headphones do, the SoundPEATS Q22 headphones are completely sweat proof. So, for active users who need a pair of headphones that can keep up with their intensity level, they've got you covered.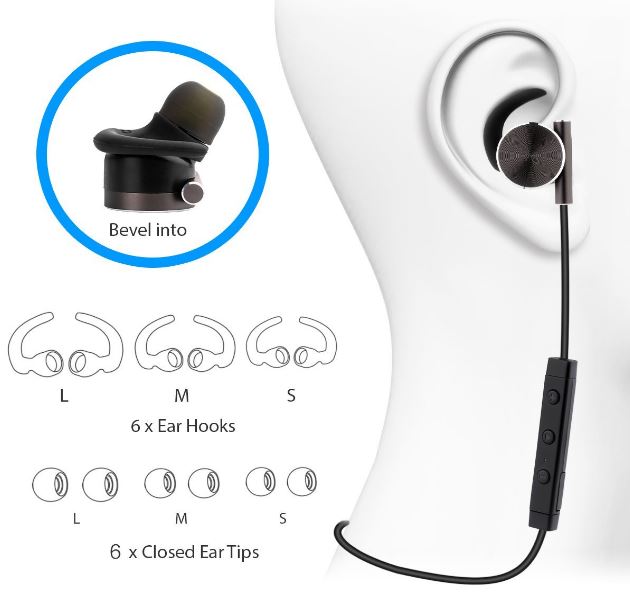 Sound Quality
We can all appreciate a set of earbud headphones that is designed for active, on the go users, but no matter how impressive the durability features are, users will inevitably be disappointed if their headphones have poor sound quality. Thankfully, SoundPEATS did everything they could to ensure the highest sound quality possible in a compact, wireless set of earbud headphones.
The compact design of earbuds alone makes it incredibly difficult to include the kinds of technology and features that give headphones good sound quality. In this regard, the SoundPEATS Q22 headphones are truly impressive. SoundPEATS managed to fit in high power dynamic speakers that produce shockingly loud sound that you'll be surprised is coming from such a small design.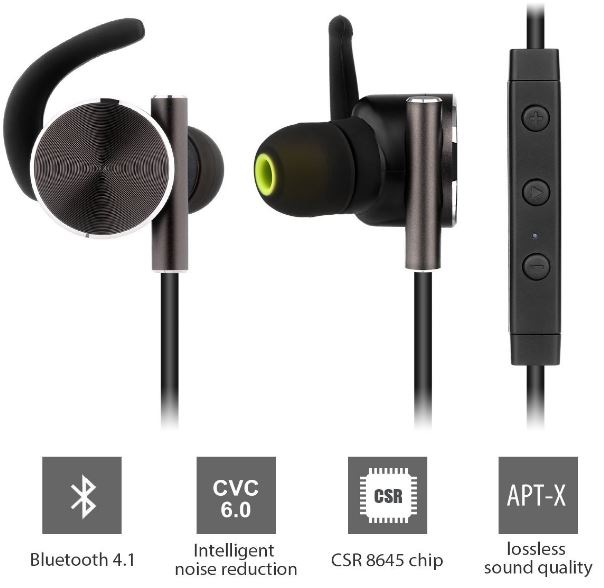 To create an even more immersive audio experience, they've even included noise isolation technology that drowns out outside sound and allows you to completely submerge yourself in your music or audio files. The result is a quality stereo sound with an enhanced bass response. All frequencies are treated with respect, as the treble is crisp and the mid-range is smooth and natural.
As for the wireless transmission, SoundPEATS also included APTX technology to completely optimize the quality of the incoming audio. It's important to note that any product using APTX performs best when used with a smartphone or tablet that's also compatible with the technology. Once that has been established, the APTX technology can improve your Bluetooth audio transfer quality exponentially.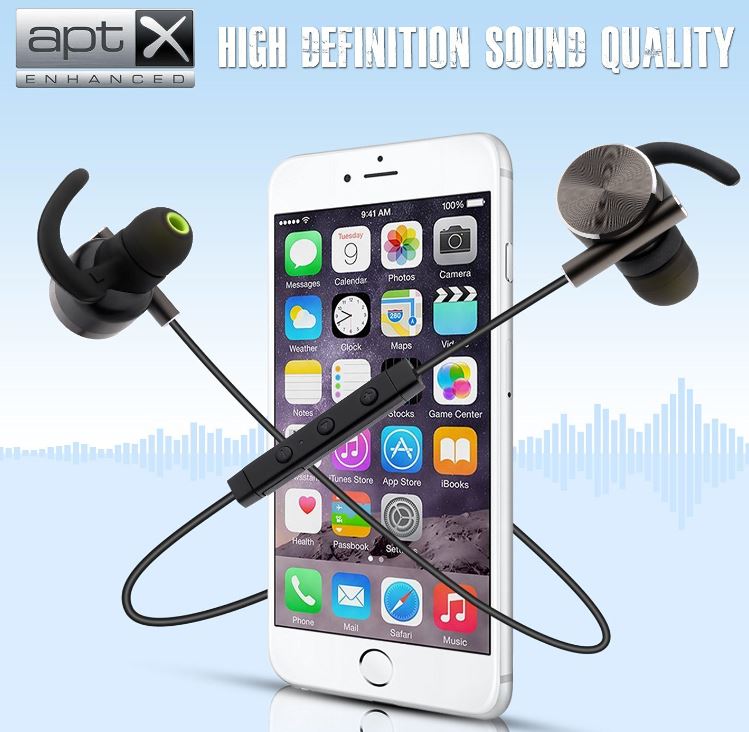 Comfort
Comfort is an important factor in any set of headphones. With wireless earbud headphones, most users are looking for something they can use regularly on the go. That means comfort is a must have quality.
The SoundPEATS Q22 headphones are extremely lightweight, at only 0.48 ounces. This is light enough that you can wear them during any activity and hardly feel their weight on your ears. Plus, the small, medium and large sized ear tip options allow you to optimize their size to your individual needs. The tips are ultra soft, so they mold perfectly to your ear without causing great discomfort, and can be worn for extended periods of time.
Finally, the Q22's include ear hooks for those higher intensity activities. The hooks are designed to keep the earbuds in place so there is no annoying jostling around. Plus, since they come in three different sizes, they're also customizable to give you the perfect fit and optimum stability no matter what your activity.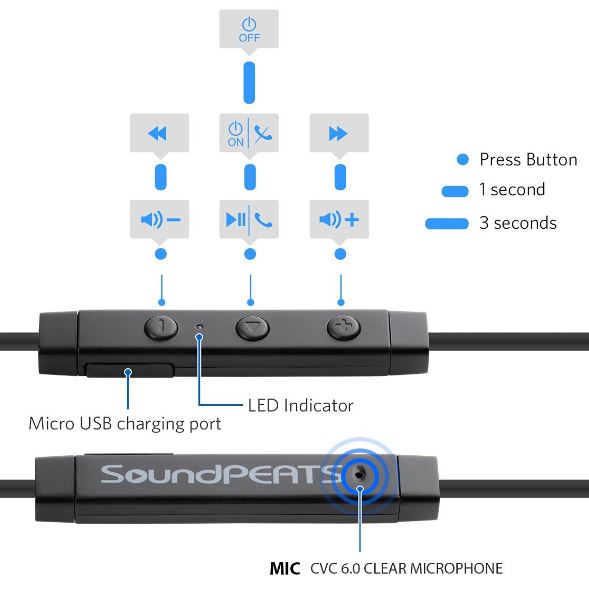 Functionality
Wireless earbud headphones sought after because of their functionality. They provide users with an easy solution to the difficulties of comfortable, durable, on the go headphones. If you're impressed with the sound of the Q22's so far, then you'll be even more pleased when you learn about their features.
For starters, they offer a decent 5-6 hours of music and talk time on a single charge, and an astounding 180 hours of standby time. That means you can likely use them tirelessly throughout the day without ever having to worry about charging.
That being said, even heavy users who require a charge during the day will find it extremely easy. The USB charging port is located right on the earbud, and the USB cable can easily be stored and transported in the SoundPEATS travel case. Plus, the headphones have an updated Bluetooth 4.1 technology, and are compatible with almost any smartphone or tablet, allowing you to enjoy them anywhere at any time.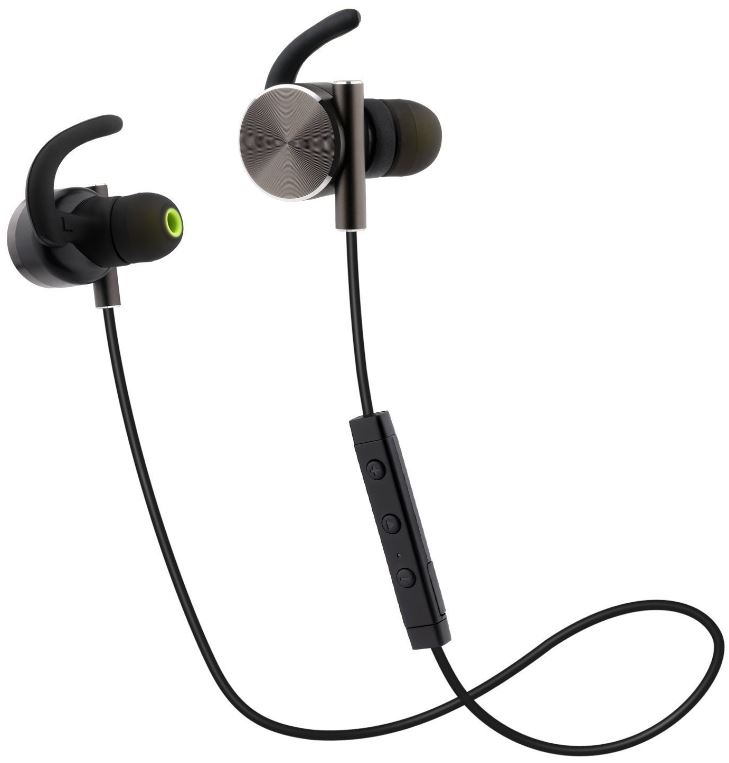 Final Thoughts
For users that want quality sound, impressive functionality and broad compatibility, it's hard to beat the SoundPEATS Q22 Wireless In-ear Headphones. They're a sleek and stylish pair of wireless earbuds that can easily withstand daily wear and tear. And because they're sweat-proof, they can even keep up with the most active users. Perhaps the most impressive part of these is their sound quality, which includes technology that's been optimized for Bluetooth transmission.
Overall, they won't surpass the quality of a $100+ pair of earbuds, but they'll definitely provide exceptional audio without any hassle. They're inexpensive, well made, and seem to be everything they're advertised as.
Meet Derek, "TechGuru," a 34-year-old technology enthusiast with a deep passion for tech innovations. With extensive experience, he specializes in gaming hardware and software, and has expertise in gadgets, custom PCs, and audio.
Besides writing about tech and reviewing new products, Derek enjoys traveling, hiking, and photography. Committed to keeping up with the latest industry trends, he aims to guide readers in making informed tech decisions.