If you're an experienced gamer or media aficionado of sorts, you likely understand the enormous impact that quality audio has on the immersion and enjoyment of video games.
When it comes down to it, there's a huge advantage to owning a powerful surround sound speaker system for your entertainment room, but when you're not entertaining groups of people in the room, why not have it all in your headset?
This is the standard by which we will be reviewing the SteelSeries Siberia 350 Gaming Headset in terms of performance, but we're also going to look at it with a high ideal for comfort, appearance and durability.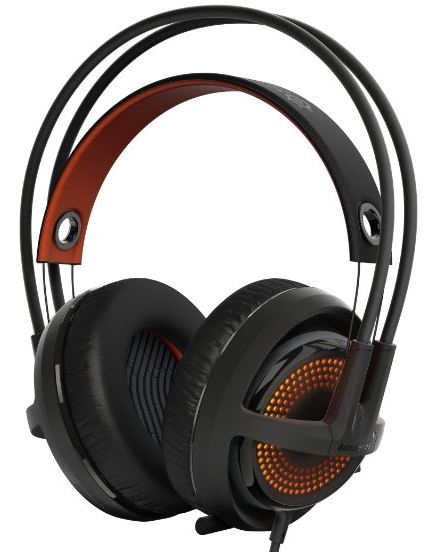 It's incredibly important for a good headset to fit perfectly and be easy to use, since otherwise it can become a huge hassle and the benefits are thus less valuable.
We're also going to be considering the pricing of the Siberia 350, to determine its overall value and quality, because it shouldn't cost a massive amount of money for a simple and effective solution with great performance.
Clearly Defined High Quality Audio
You may have noticed that the most powerful scenes and moments in movies and TV shows are driven by music, whether it's for comedic values or a more serious effect.
One of the unique things that the SteelSeries Siberia 350 offers is a range of audio that accommodates every one of your games, bringing realistic sounds that were specifically designed by the professional audio engineers that originally worked on them.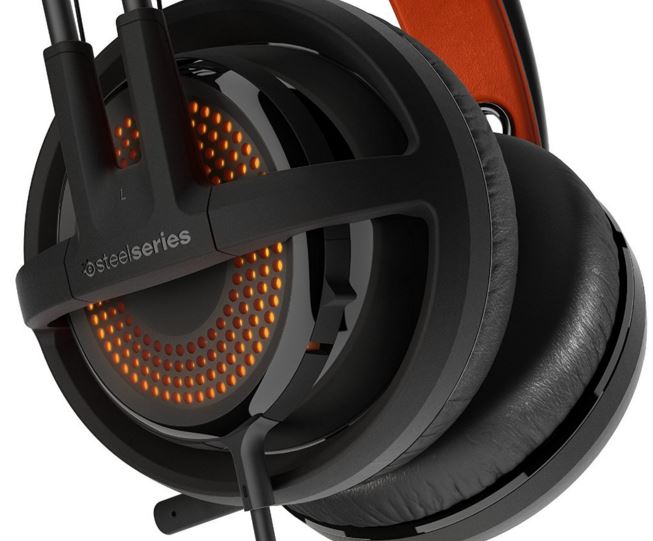 It also manages overall high quality audio by utilizing the latest in audio drivers, bringing full and centered audio to the correct zones of your ears, making it seem more realistic, and also to provide more vibrant sounds with deeper bass.
Another great aspect that previously was only experienced by people with multiple speakers placed strategically around the room as part of their entertainment system, is surround sound. This one effect brings media to life in such a way that it awakens the imaginative faculties of your brain, to make it seem as if you're actually there. This is made possible by the X 7.1 DTS headphone surround sound technology, and it truly works like a charm.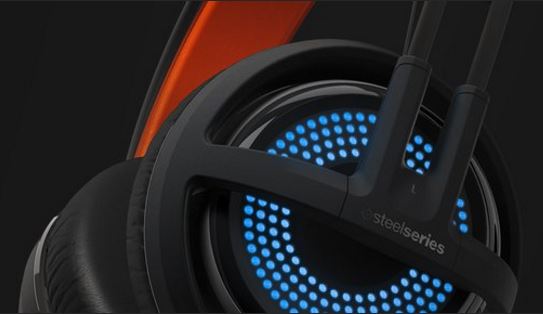 You can forget the lack of noise reduction provided by ear buds or ineffective headsets as well, due to the properly fitting ear cups that balance game audio and reduces distractions.
Ease of Use for the Modern Gamer
A major issue that gamers tend to have, especially while in the middle of a particularly exhilarating scene within the story or gameplay, is pausing everything and interrupting the flow of enjoyment in order to adjust the audio quality.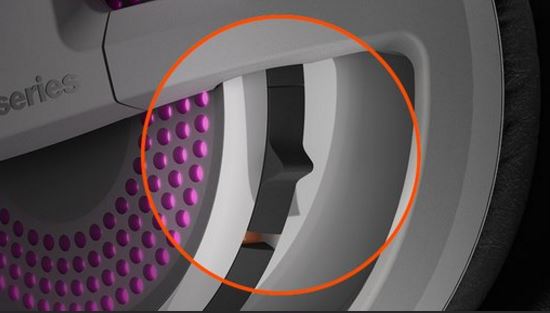 This is made a great deal easier with improvements to the volume and mute functionality, since they're placed conveniently on the bottom of the left ear cup. This allows you to adjust volume and even mute in a flash, and not disrupt critical moments.
There's also a custom designed and complementary software engine called the SteelSeries Engine 3, which is compatible with their whole line of gaming-specific headsets. It'll allow you to adjust and fine tune the 5 band equalizer to your exact liking.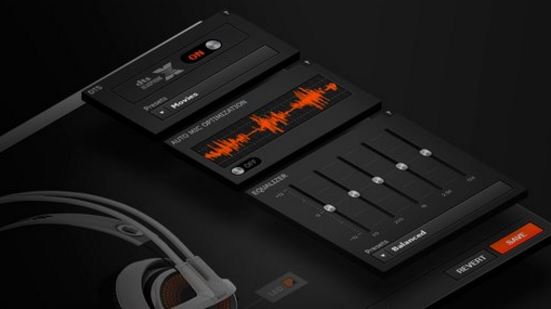 It's actually a dynamic and very helpful piece of engineering, because you can create, edit, test and save specific settings for every game you have, for quick and easy access as long as the headset is plugged in via USB cable to your PC.
In topping off the Siberia 350's ease of use, SteelSeries has provided a retractable microphone, which is quite useful since we're not always in-game and not every game requires a microphone.
Plenty of Comfort for Relaxed and Involved Gaming
We've mentioned the ear cups already, but since a gaming headset has multiple aspects of comfort, it's clear that we haven't given them a full analysis.
The SteelSeries Siberia 350 is actually quite comfortable to wear, with extra support provided by the popularly known and effective, lightweight, self-adjusting headband that automatically fits your head without requiring any amount of fussing to get used to.
You'll notice at the moment that you put the ear cups around your ears that it's exceptionally secure on your head, as the large round memory foam cushioning begins to acclimate itself to the precise shape of your ears.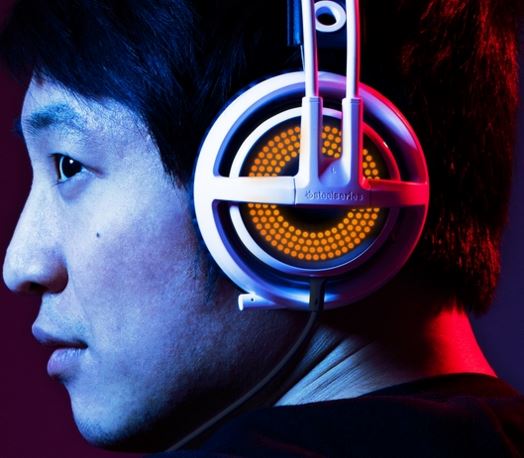 Great Durability and Appearance
While the Siberia 350 isn't quite in the luxury class of gaming headsets, it's still important that you aren't disappointed by the durability since it makes a dramatic difference in the overall value, as does appearance, for many people.
Needless to say, you won't be disappointed with how well it'll hold up for you over the course of time. This is perhaps the reason that it's more affordable than other headsets in its class, as SteelSeries may deal with considerably fewer returns and damage claims.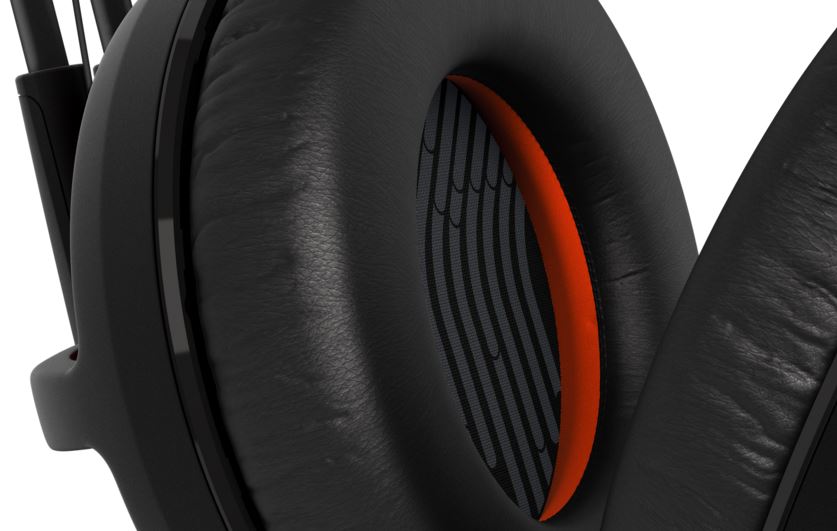 In any case, the head band is reinforced with a steel frame for added durability as well as to keep it securely stationed throughout your gameplay. The entire headset is further strengthened by the fact that everything from its sound drivers to the materials used in its physical construction are designed to provide a long lifespan. Also, it's actually designed to endure unexpected drops to the floor and some more serious accidents as well.
Even the flexible mic is given some consideration, being made of material that will hold up exceptionally well during use, and can be protected otherwise.
In terms of appearance, you're pretty much limited in every area of this headset besides the full prism illumination system, and your choice between a few different attractive colors that complement its stylish look.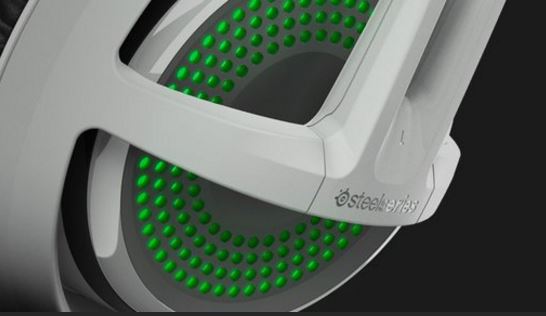 What the RGB full prism illumination system allows you to do is custom select between a range of 16.8 million different colors via the SteelSeries Engine 3 software, creating a custom display on the outside of the ear cups.
Final Thoughts
For a gaming headset of its class, the SteelSeries Siberia 350 provides high quality audio with advanced drivers, that although may becoming pretty ordinary for most new releases, provide great advantages over what most gamers are likely used to owning in the past.
It's capable of producing rich surround sound that really sounds well. In conjunction with the snug fitting, comfortable ear cups and professionally designed audio drivers, really provide high quality, resonant sound that your games were intended to achieve.
Overall, it's an incredibly comfortable headset, offering all of the advantages that you'd likely expect within its given price range. Everything from the self-adjusting headband and memory foam ear cups make it provide a pleasurable experience even after hours of continuous gaming. There's even quick and customizable access to audio features, including a 5 band equalizer, and volume controls that you can change instantaneously.
You have certain advantages in appearance, however much more emphasis was placed on durability and making it strong and flexible in the areas that need it most.
Given all of these qualities combined, the Siberia 350 is one of the best priced gaming-specific headsets that offers excellent audio quality and comfort, with added advantages in unexpected places that make it perfect for both action packed and relaxed gaming.