Having a strong and reliable wireless internet connection can be a struggle in some homes, especially when you're using inferior technology that can often times work against itself. The good news is that you don't have to uproot your entire WiFi infrastructure, including router and modem, in order to get much an improved signal, and you also won't have to make any complicated technical adjustments in order to achieve this, either.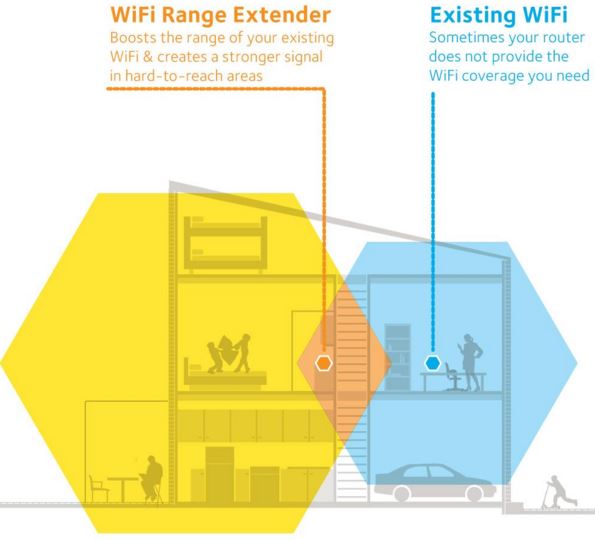 If there are WiFi dead spots in your home, where you can't sustain a connection since it may cut out from time to time, it's usually because of physical obstructions or electrical appliances that interfere with certain frequencies. This can also result from simply the amount of range and speed that your router is capable of providing. Needless to say, all of these issues can easily be solved with an effective WiFi range extender.
As one of Netgear's newest release, the EX6400 (AC1900) Essentials Edition WiFi Range Extender offers an improved list of features over it's predecessor, the EX6150. This review will show you what exactly are the new EX6400's true strengths and weaknesses, in terms of overall performance, ease of use, durability and price, among other important qualities.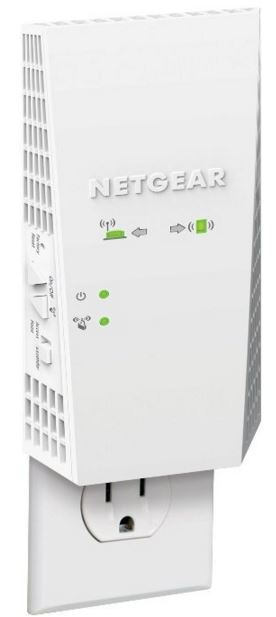 Effective Range Extension and Speed Boosting
A WiFi range extender differs from a standard router in that it can pick up WiFi signal and relay the communication and amplify the coverage to any area that would otherwise be impossible to reach effectively.
Best of all, Netgear makes the EX6400 range extender incredibly easy to use – all you need to do is plug it in at an area where you have weak or no wireless internet access and you need additional coverage. This can be anywhere, from upstairs to the basement, and even the garage.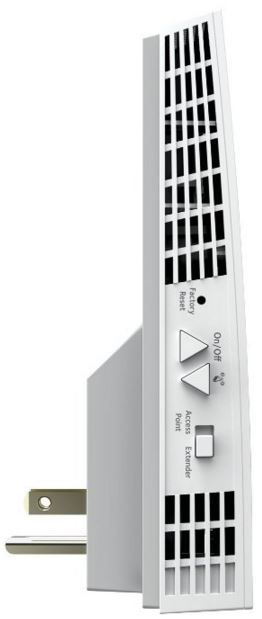 Overall, we found that it performs exceptionally well as long as it's used as intended. In many cases, it'll offer increased speeds that your wireless router likely isn't taking advantage of. Of course this completely depends on the specific router that you're using on your network, but often times a signal dramatically decreases when you start putting a few walls in-between your devices and your router.
For starters, it combines both the 2.4 and 5 gigahertz bands to offer plenty of available bandwidth for both channels, offering up to 1.9 gigabits of data transferring speeds. It's predecessor, the EX6120, was only capable of offering 1.2 gigabits per second, meaning that Netgear gave the EX6400 a 600 megabit per second upgrade to improve performance dramatically.
Something that you don't see in every range extender, booster or repeater is the use of FastLane technology. It's designed to increase the bandwidth speeds by combining both bands into a stronger, single dual-band signal. This signal is ideal for those who enjoy 4k video streaming, online multiplayer gaming, or downloading large-format files.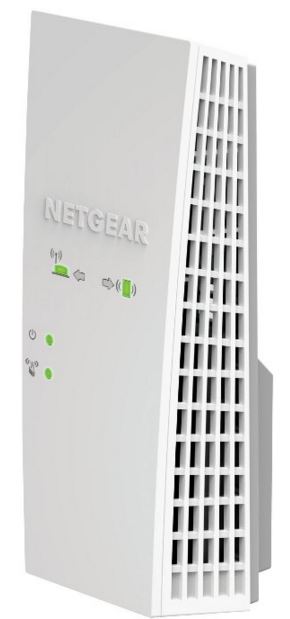 Dynamic Compatibility Options
Whenever you buy a new device for your computer or network, there may always be a slight fear of experiencing a compatibility issue between different devices. We're happy to say that the EX6400 is fully compatibly with just about every peripheral, device, computer, smartphone, tablet, etc. that you can think of.
It's actually capable of connecting to any new 802.11 ac (5 gigahertz) and/or older or outdated b/g/n (2.4 gigahertz) devices including wireless printers that require a WiFi protected setup protocol with nothing more than a press of the WPS button.
Netgear also designed it to be fully compatible with all wireless routers, with the exception of those with modified or altered firmware.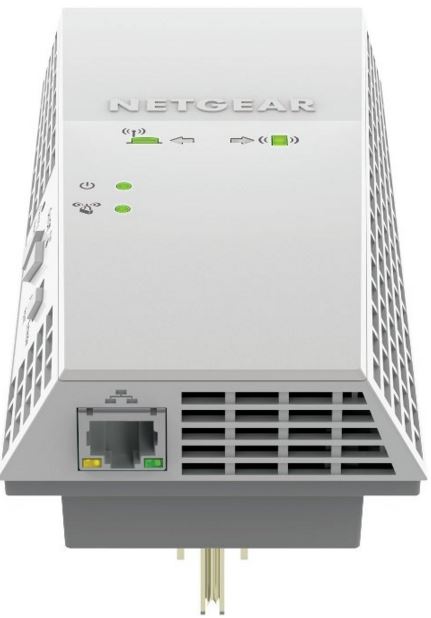 Located at the bottom of the range extender is also a gigabyte Ethernet port. This lets you connect video game consoles and other devices that require an Ethernet cable to communicate to the Internet, ultimately providing an additional access point that you can place anywhere in your home you'd like.
Easy Setup, Operation and Safety
Extending your WiFi range into and even slightly beyond each room in your house, with a strong and reliable connection, is a basic function that should be simple to use.
Neatgear has provided a method of doing all of this, as well as access to its advanced features easy, even if you have limited technical knowledge and expertise. This is all because of the way it's been thoroughly designed.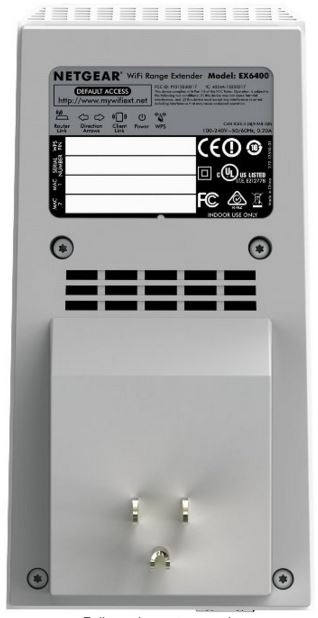 First, it's a set and forget operation with two buttons and one switch that provide everything you need to make full use of it. Second, because it's so simple to install, setup and make changes with, it's doesn't requiring additional hardware. You'll also have less cords to deal with, since you can plug it directly into any wall outlet, making it an effective mobile tool that you can use away from home as well.
All on one side, there's a power button for turning it off as you choose without having to unplug or move anything. There's also a WPS button that's used to create a secure connection between devices with a single click of a button. Although some devices and peripherals are not capable of WPS, it seems that virtually every new release in the last year has included WPS functionality.
There's also a toggle switch that allows you to select either an extended range depending on your wireless router, or to create a dedicated WiFi access point by plugging in an Ethernet cable.
Pros and Cons
Although the Netgear EX6400 isn't the absolute most powerful range extender on the market – the NETGEAR Nighthawk X4 AC2200 (EX7300) takes the cake on that one – it's still one of the "best of the best" when it comes in overall speed and ease of use. Even for those who want to rely on it for lag-free gaming and high definition video streaming, the EX6400 will likely provide plenty of increased coverage for most situations.
For larger homes, you may need to invest in additional units, or choose the Nighthawk X4 EX7300 instead.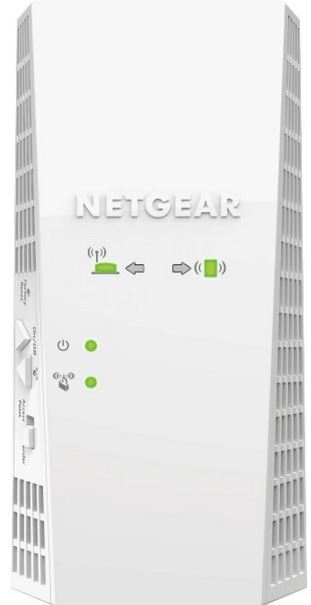 One thing that we noticed is that it doesn't have an array of multiple fancy antennas, but it does indeed increase speeds significantly with all of its top of the line features. When compared to a basic range extender or earlier model, there's really no comparison. The 1.9 gigabits per second is usually plenty of bandwidth of just about anyone and the increase in coverage is often significant, although this strongly depends on the architecture of your specific network.
WiFi Analytics App
Although it's not entirely exclusive to the EX6400, the Netgear WiFi Analytics app is a superior tool that you can likely find a great use for. As a free app for any Anroid-powered smartphone or tablet that can access the Google Play store, it opens up your insight to the exact analytics of your network.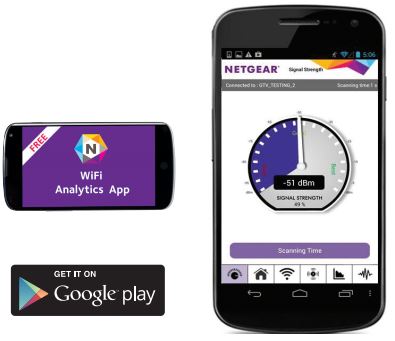 With it, you can check the status of your network, the strength, see which channels are potentially crowded, and more. It lays everything out in a beautifully designed manner in order to give you a clear and concise view on everything involved with your network.
Final Thoughts
There's no doubt that the features offered by the Netgear EX6400 (AC1900) Essentials Edition WiFi Range Extender are quality and stand on their own quite well.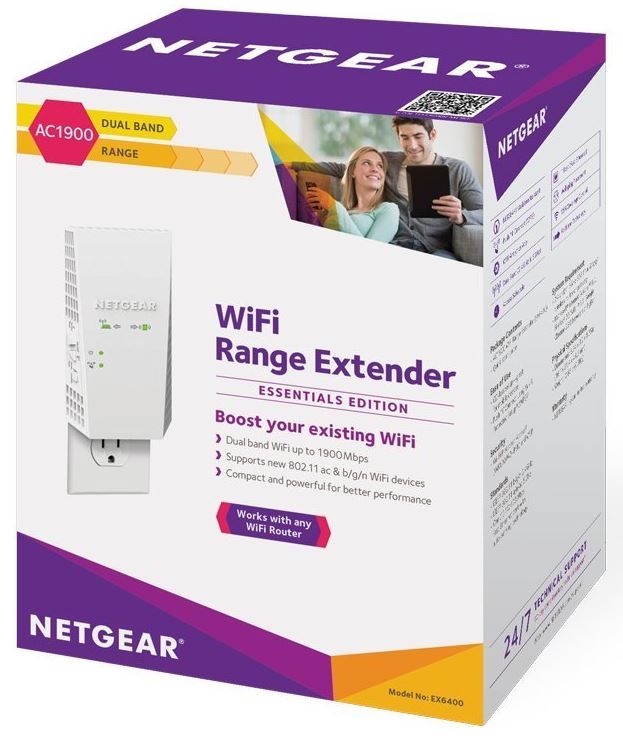 It provides much higher speeds that most other range extenders, all the way up to 1.9 gigabits per second, and is more than capable of providing a strong, continuous signal over long term use.
Having simple push button operation is just about what you'd expect, as everything is clear-cut and obvious with a simple installation process. This makes it an easy upgrade for anyone looking to imrpvoe their WiFi coverage and signal strength, even if they don't have any technical knowledge. Additionally, Netgear's WiFi Analytics app opens up your insight into your network and gives you a clearer understanding on how to improve your connection.
Overall, we feel keen on saying that we can strongly recommend it to anyone who needs a significant improvement to the WiFi signal in their home or office. And as a bonus, it's covered by a 12 month warranty and you're given 24/7 access to technical support if you may need it at anytime.