SuperEQ S8
Pros
Nice sound quality with a favorable balance of highs, mids and lows.
ANC works very well - makes the music more rich.
Decent battery life and quick charge time.
Comes included with carrying pouch and extras.
Lightweight design keeps them comfortable for long listening sessions.
Cons
Earcups are on the small side.
Headband padding isn't that plush.
Plastic parts seem a bit cheap.
If you're on the hunt for a new pair of headphones, your options are nearly unlimited. Take one look on Amazon or AliExpress and you'll see thousands of different kinds available. Anything from in-ear buds to over-ear cans, there are a few factors you'll always want to consider; comfort, sound and overall features.
Today we're going to take a closer look at a budget-friendly option that offers a nice blend of it all. The SuperEQ S8 are a new-release set of headphones that offer plenty of enticing features; but do they perform as well as they should? Considering the affordable price-point of $40, we weren't expecting the best of the best, but rather a balanced blend of value in comparison to the features offered.
Let's take a fine-toothed comb at the new S8 and see if they're as good as they appear on paper. We'll examine the features and give you a much clearer understanding of whether or not they may be a good option for you.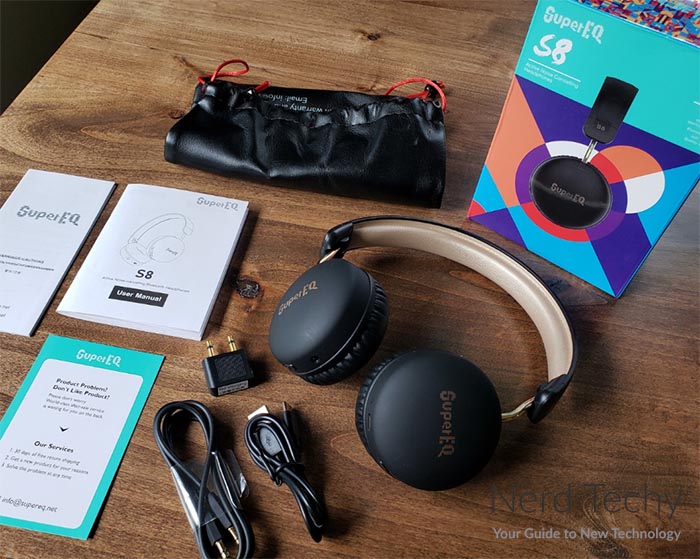 First Look
In the past, we've tested and reviewed a couple different offers from SuperEQ – the S1 and S2. In the end, we found both of them to perform even better that we originally anticipated. Because of this, we had fairly high-hopes for the new S8.
Unboxing the SuperEQ S8 ANC Bluetooth Headphones for the first time, we found that they came with a few accessories that are worth noting. Inside the box is a user manual and warranty card along with a USB-C charging cable, Auxiliary cable with a 2-to-1 aux splitter. In addition, you get the headphones themselves along with a fabric pouch for keeping them safe while not in use.
Build Quality & Comfort
Holding them in our hands for the first time, it's apparent that the S8 are budget-friendly. They have a cheap, lightweight feel that doesn't scream "high quality". However, their lightweight build isn't the worst case scenario. While they may feel a bit tacky in appearance, it means you won't have to lug around a heavy or obtuse set of headphones. Tipping the scale at 5.2 ounces, it goes without saying; they're very minimalist.
There's an abundance of plastic parts and a limited amount of metal in the build. The headband is made from a thin black plastic with a lightly padded piece of fabric on the inside. Each earcup is built with a smooth matte black finish and pleather material that meets your skin. While the headband is fixed in-position, each earcup is built on a gold-metal rail that lets them slide-out in order to increase the size of the fit.
One thing we first noticed is the size of the earcups. They're quite small. Each one measuring approximately 2.5 inches in diameter, they seem to have a difficult time fully encapsulating each ear. Surprisingly, it didn't seem to be that big of deal, however. Each earcup just barely fit over our ears with no room to spare. Because of this, we believe that they're ideal for those with a small stature; either a small head, small ears or both.
On the exterior of the left earcup is the ANC button with an ANC LED indicator in addition to a USB-C charging port. The exterior of the right earcup houses the multifunctional button along with a volume up/previous song button and a volume down/next song button. There's also an LED indicator, 3.5mm auxiliary audio jack and a built-in microphone.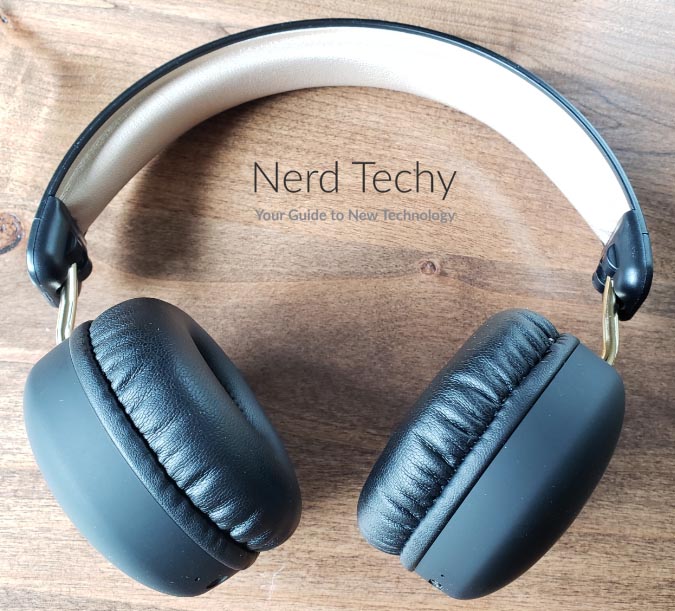 Wearing them for the first time was straightforward. Just take note on the "R" or "L" on each earcup to make sure you're wearing them as intended. While they don't provide the largest fit, they seem to apply the perfect amount of pressure to properly (passively) seal-out background noise. This is something we always like to see; a nice tight seal without "too-much" pressure that can ultimately cause discomfort and fatigue with long listening sessions. The pleather earcups are soft and supple without feeling bothersome to the skin.
Pairing
In order to fully experience the SuperEQ S8, you'll need to pair it with your smartphone or other Bluetooth-compatible device. To do this, first you will need to hold the power (multi-function) button for about 3 seconds. Once you do this, the headphones will enter "pairing mode". At this point, it's important to keep the headphones and your Bluetooth device as close as possible. Move over to your device's Bluetooth settings and select "Super EQ S8" from the list of available nearby Bluetooth connections. Finally, the S8 are paired and will automatically pair with that specific device every time you turn them on.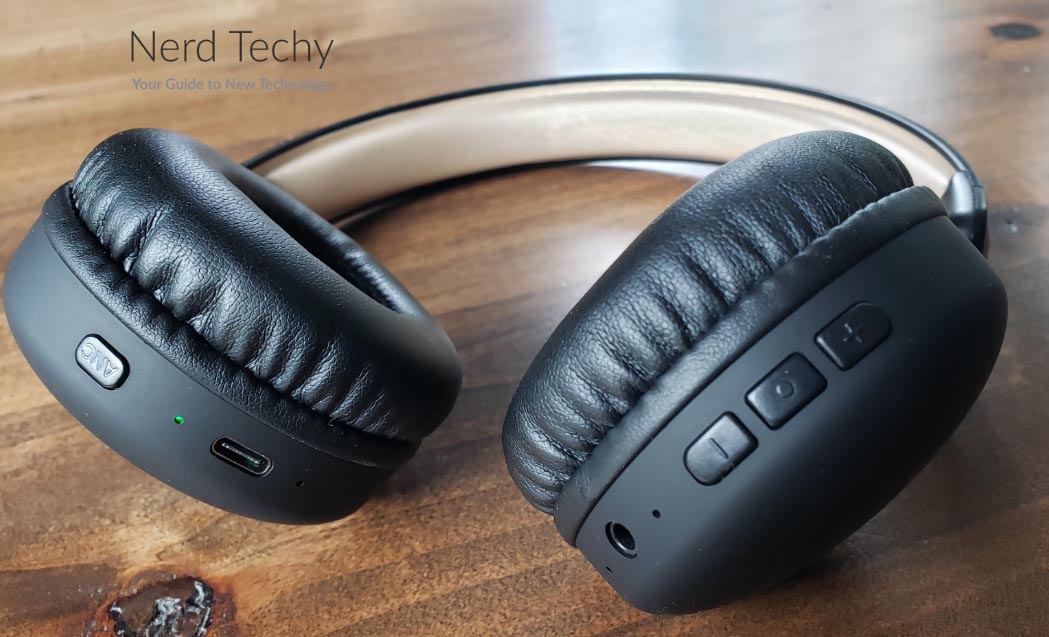 If you'd like to pair a second Bluetooth device, you're able to do that as well. Simply make sure the first device has successfully paired to the S8, and be certain that they're not currently playing any music. Next, turn off the first device's Bluetooth. Once you've done that, turn on the second device's Bluetooth connection and find/select "SuperEQ S8" on the list of available nearby Bluetooth connections. Finally, turn on the first device's Bluetooth settings once again and pair it to the S8 again. At this point, both devices will have control over the S8 so you can opt to play from multiple sources with ease.
Want to restore the S8 to factory settings in order to start over or clear the current connections? Simply press and hold the volume up and volume down buttons at the same time for 5 consecutive seconds.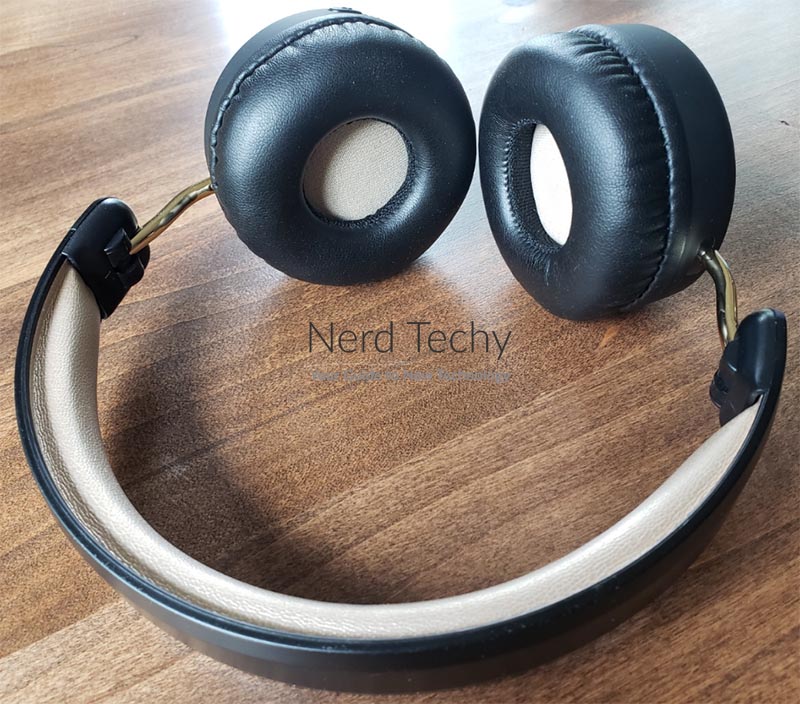 Audio Quality
To our surprise, the audio quality that the SuperEQ S8 provide is phenomenal for the price. We enjoyed a wide range of tunes through our Spotify playlist and would agree that they provide a very nice balance of highs, mids and lows. The keyword here is "balanced". These aren't overly bass-heavy headphones, but rather a nice conjunction of treble and bass that lets the vocals shine through without any ugly distortion from the low-end.
Turning on the Active Noise Cancellation feature is a must if you'd like the audio quality and sound isolation to be as best as it can be. Press the ANC button on the left earcup until the small LED is glowing green. This will indicate ANC is actively providing noise cancellation. This is a feature that we left on and plan on leaving turned-on every time we listen to our music through them. It give the music a bit more depth by actively cancelling out grey-noise that may be distracting in the environment you're in.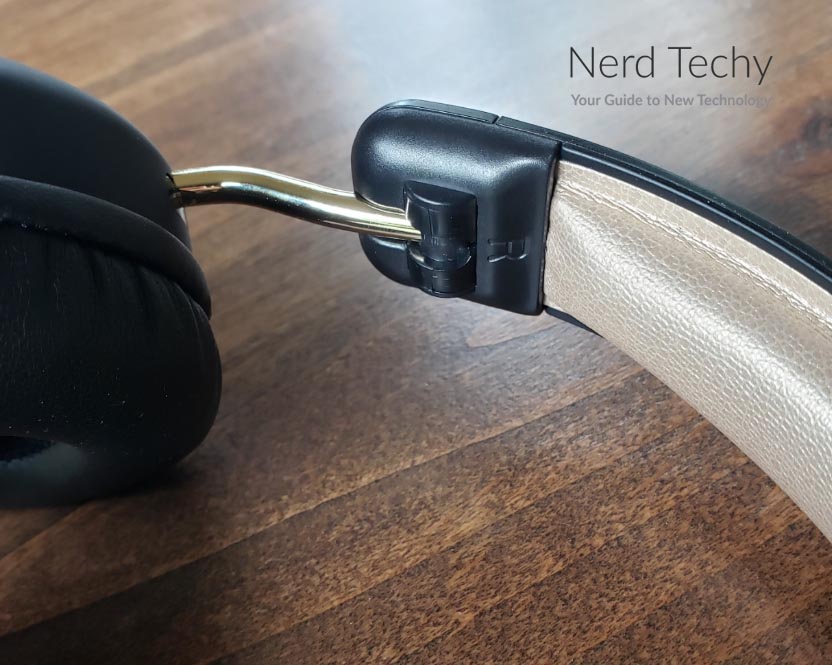 The ANC feature is very noticeable once you turn it on. In this case with the S8, it seems to bring out the low tones with a better rumble effect within the audio profile. It does this without adding additional distortion or fuzziness. However, it does have a slightly negative effect on the battery life. ANC requires a bit more audio-processing than the standard mode which pulls a bit more "juice" from the battery. This isn't really a big deal, however, since nearly all ANC headphones drain the battery at a faster rate. It's just something that you should likely be aware of.
Overall, the audio quality is very nice, no matter what kind of music you're listening to. Bass-heavy tracks are our favorite since the ANC really shines through. However, vocal-intensive or instrumental heavy classical music sounds beautiful as well. It's really quite nice to see such a fine-balance within the audio profile in such a budget-friendly pair of headphones. Simply put, the S8 are a perfect example at how far personal audio has come over the past decade.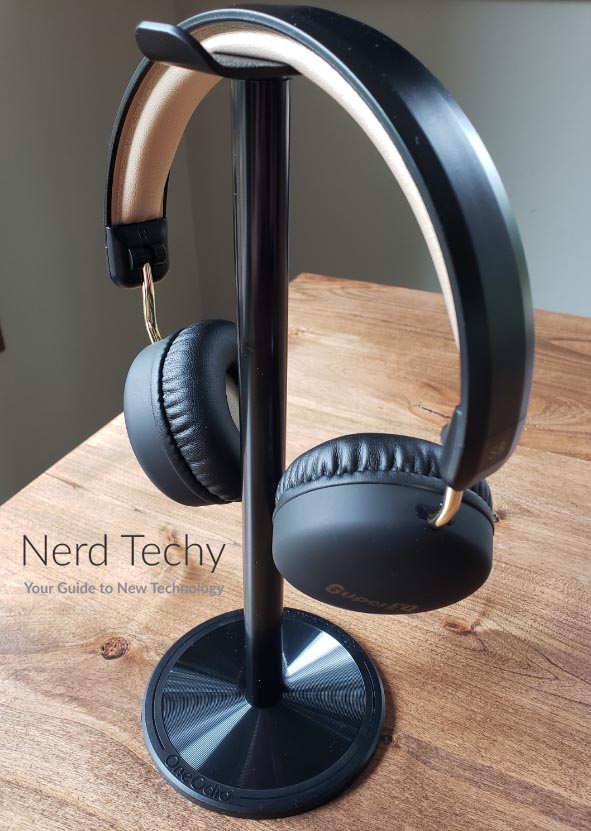 Battery Life & Charging
Inside of the SuperEQ S8 ANC headphones is a 360 mAh lithium-ion rechargeable battery. While 360 mAh might seem a bit small as far as capacity goes, this internal battery is quite sufficient. With a single charge, SuperEQ claims up to 18 hours of battery life while using a Bluetooth connection. However, this is with ANC turned off. If you're using Bluetooth and ANC, you can expect closer to around 12 hours on a single charge.
Additionally, if you're NOT using a wireless Bluetooth connection and taking advantage of the Auxiliary input for wired listening, you can achieve up to 40 hours as a best case scenario. Impressive! What's more is the charging time. Thanks to USB-C, you can top-up the internal battery from completely drained to full in a matter of just 2.5 hours.
We tested the playtime and charge times multiple times and found the estimates to be pretty darn accurate. However, keep in mind that some factors may lessen the amount of battery life. Most notably; ambient temperature, listening volume and whether ANC and/or Bluetooth is turned-on and in-use.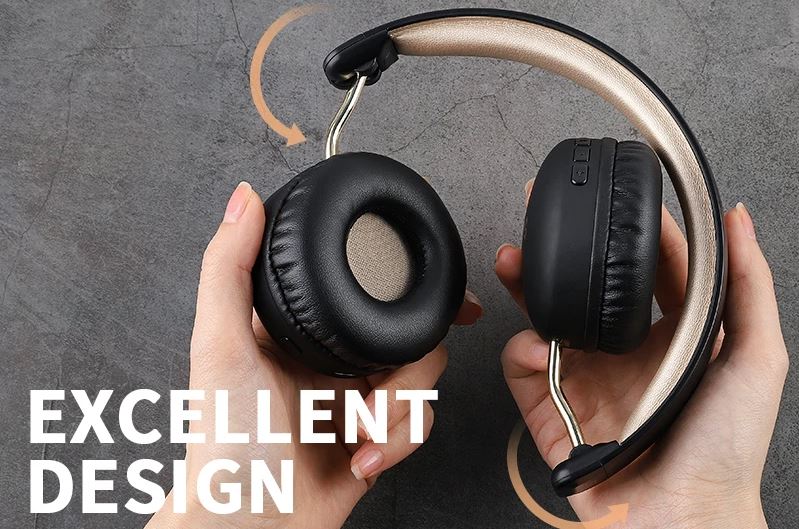 Final Thoughts
As you can see, we had a great time testing out the SuperEQ S8 ANC Bluetooth Headphones. We were quite impressed with all that they had to offer at such an affordable price-point. The sound quality is superb and the battery life is equally impressive.
The only real downsides we see is the build quality and size of the earcups. Although they're nice and lightweight, they feel a bit cheap and tacky. We would have loved to see a bit more metal or higher quality plastic used in the construction. However, this keeps the cost down so in the end, you're getting nice sound for your money.
The earcups are slightly small, meaning that we think they'd be best suited for people with a small stature. Teens, children or smaller people would find the earcups adequate, but those with a large physique or body-type might find the earcups to be a bit on the small side. Either way, not that big of deal for those since they seem to encapsulate the ears – just barely.
If you're looking for a decent balance of value and audio quality, we believe SuperEQ did a great job with the S8. We wouldn't hesitate to recommend them, considering you're aware of their few qualms.