Overall Design -

8.5/10

Comptaibility -

8/10

App Interface -

9/10

Extra Features -

8.5/10
Summary
SwitchBot's Hub 2 is a definite step-up from its predecessor, the Hub Mini. With a nice display, live temperature/humidity readings, an intuitive app, support with Matter and its ability to replace IR remotes, it's sure to become a household favorite.
Pros
Easy setup and operation
Built-in light sensor
App offers incredible versatility
Very simple design
Cons
Not yet comptaible with SwitchBot's entire lineup
Only supports 2.4GHz WiFi
Beep is very loud
As the latest release from SwitchBot, the Hub 2 combines all the functionality of the previous Hub Mini with the Meter Plus in a neat and tidy fashion. With a built-in light meter, thermometer, hygrometer and an IR remote function, there's a lot to love. In addition, it adds support for Matter, a new smart home standard that offers compatibility between a wide range of smart home platforms and brands.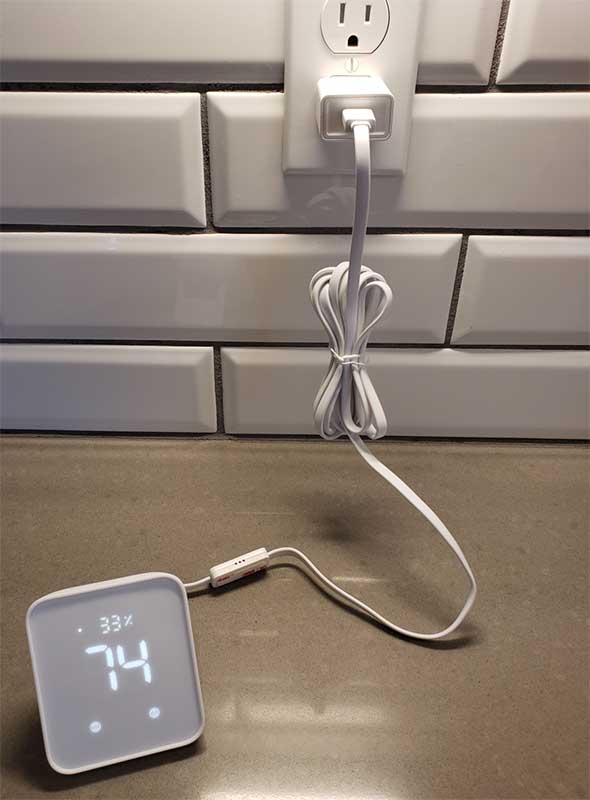 Currently, SwitchBot's Curtain and Blind Tilt products are the only products Matter-compatible with the new Hub 2. However, they plan on adding support to many of their other devices in the coming months. That said, once the entire lineup is supported, you'll be able to control all SwitchBot products with Google Nest, Apple HomePod, or a different Matter compatible controller while the Hub 2 acts as a bridge between them. Pretty cool!
Unboxing and Setup
When first setting up the SwitchBot Hub 2, you'll notice a few accessories included in the box. There's a USB charger with cable, a user manual, help card and two sticky-back adhesive strips. As you can see, everything you need and nothing more.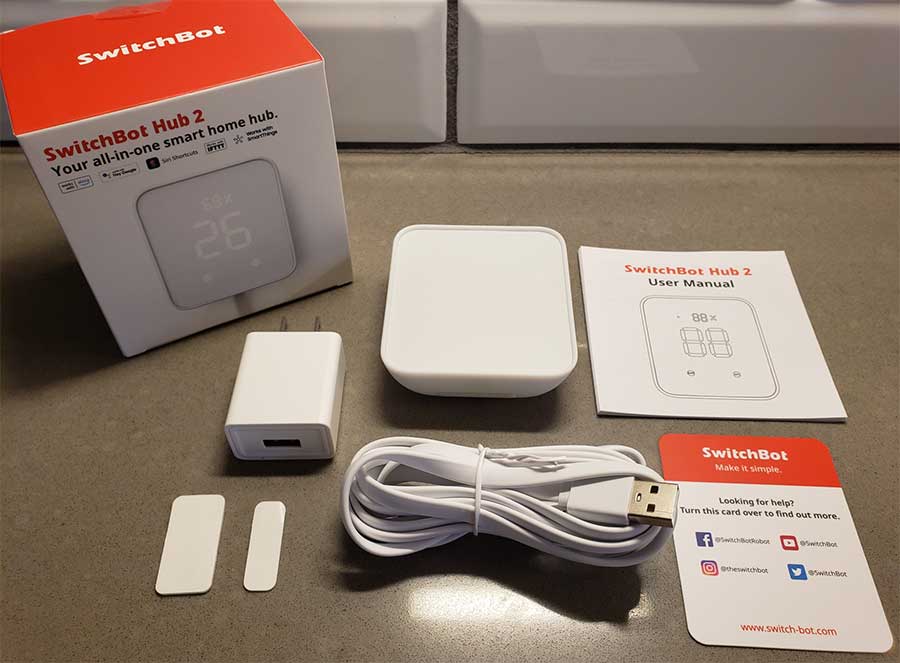 Upon handling the SwitchBot Hub 2, I immediately noticed the all-plastic construction. It's lightweight yet still seemingly durable, with a foldable "kick-stand" on the back. Once propped up, there's a nifty way to feed the USB cable so it lays flat and doesn't affect the kickstand. It plugs-in upright and feeds smoothly through the base of the kickstand. Once plugged-in, the Hub 2 will light up immediately display the current temperature and humidity level.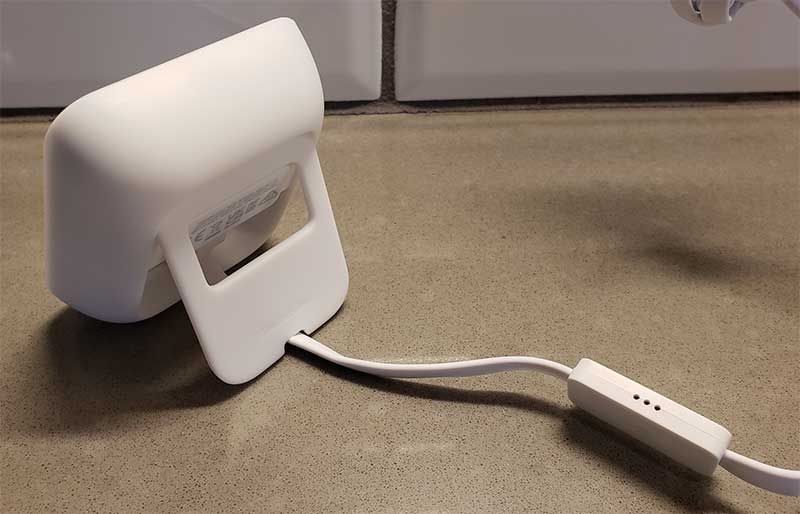 At this time, you'll need to search the iOS/Android app store for the SwitchBot app. Once installed, first, make sure that your smartphone's Bluetooth connection is activated. In the app, if it doesn't automatically show up as a nearby device, begin by pressing the "+" icon to manually add the Hub 2.
The app will then inform you to simultaneously press the two touch buttons (on/off) visible on the lower screen. This will activate pairing mode so the Hub 2 will sync with your app. Be sure that your phone is connected via 2.4GHz WiFi since it doesn't support 5GHz networks. It'll then use your connected network to pair the Hub 2 with an internet connection.
Setup is simple, straightforward and to the point. As long as you install the correct app, have Bluetooth enabled and are connected via 2.4GHz WiFi, you're good to go.
App Interface
Once you're done performing the initial setup, you're free to use the SwitchBot app however you please. I was pleasantly surprised to find the app easy to navigate with a very friendly user interface. When you first log on, you'll see the Hub 2 displayed on the home screen. Give it a tap and it opens up an in-depth look at the unit.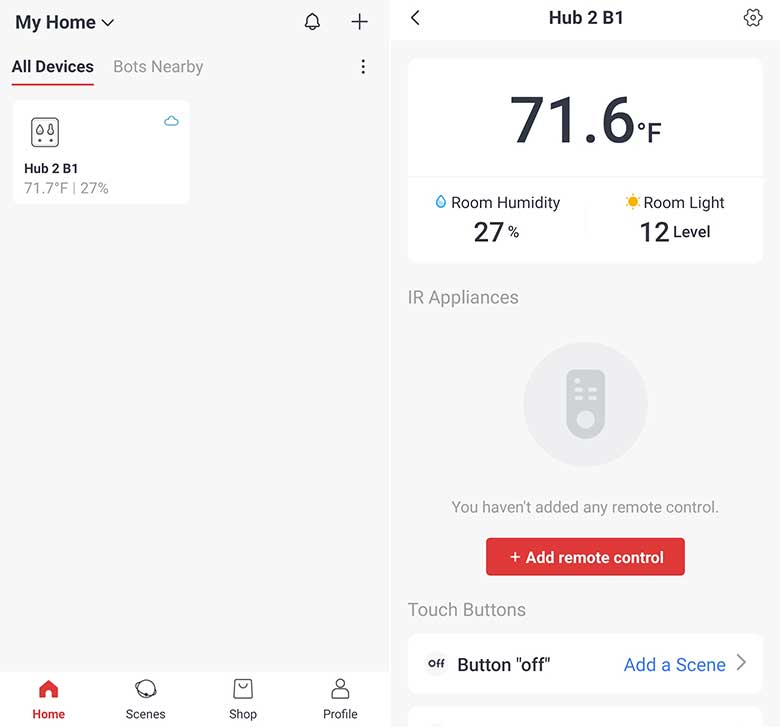 From here you'll see a current reading of the temperature, humidity and light level. It automatically tracks each one by creating a "record" every minute of the day, enabling you to track by the day, week, month, and even year. To see insights on each reading, simply tap the corresponding temperature, humidity or room light level and the app will open up an in-depth line graph with incredible detail.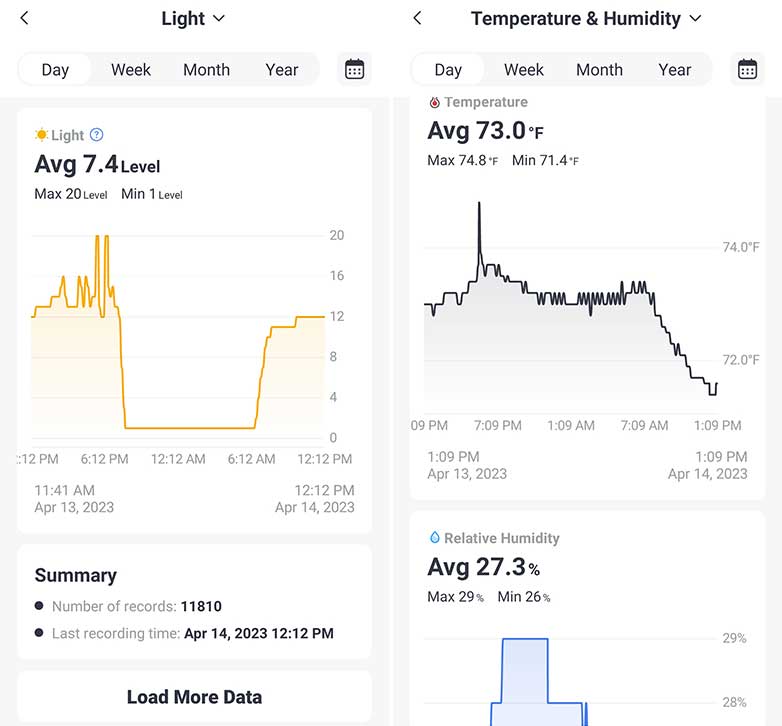 On the home screen, you'll also see an area where you can add a remote control. Besides temp, humidity and light levels, the Hub 2 offers connectivity to a wide range of IR appliances. Essentially, it acts as a universal remote so it can control your TV, air conditioner, lights, air purifier, set top box, and a whole slew of other devices and/or appliances.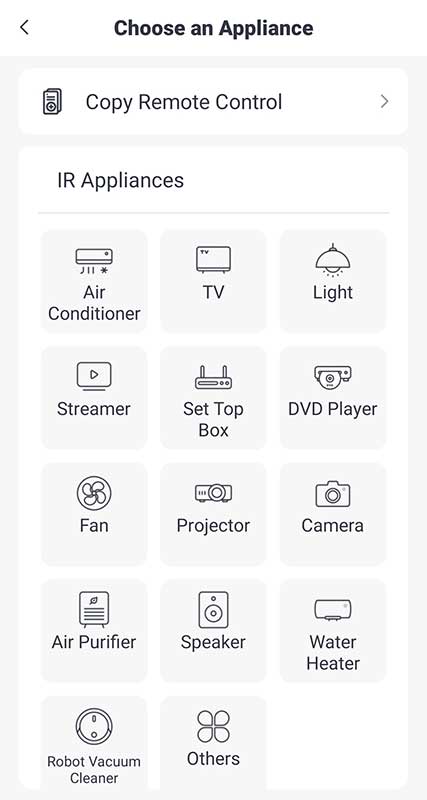 While the Hub 2 does need to be pointed directly at the device, it lets you use the app to remotely control a wide range of products. I tested this with a smart air purifier and it worked like a charm. The Hub 2 was 15 feet across the room, pointed directly at it. Using the app, it let me turn it on and make adjustments to the purifier via the app. Best of all, I could even control it via Google Assistant with voice commands.
All in all, the app is nicely laid out, glitch-free and works exactly as described. Even if you don't end up using each and every one of its features, it offers plenty of insight into historical temperature, humidity and light levels.
New Features Over the Hub Mini
Support for Matter isn't the only new feature on SwitchBot's Hub Mini. They've improved the IR range, added a light sensor, and equipped it with a large visual read-out of the current temperature and humidity levels.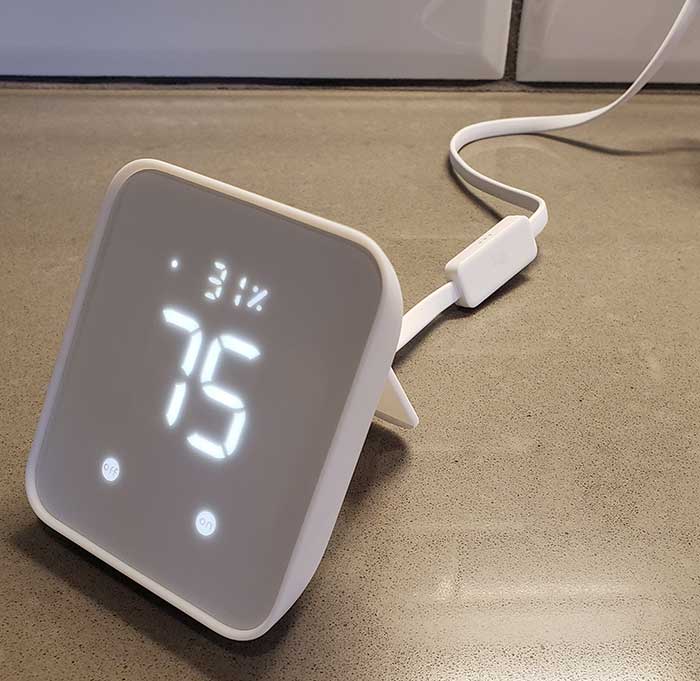 In my opinion, one of the best features is its ability to read light levels. In essence, it'll determine the amount of ambient light and offer a scale from 1 to 20. 1 being the lowest light level while 20 represents the highest light level. As a result of fluctuating light levels, the display will dim accordingly.
Simply put, tracking light levels can be extremely helpful in many scenarios, but particularly in greenhouses and sun rooms. Or, if you'd like to create a specific lighting schedule based on actual levels, it's easy to do so. Like the temp and humidity, users are able to see historical data using the same line graph interface.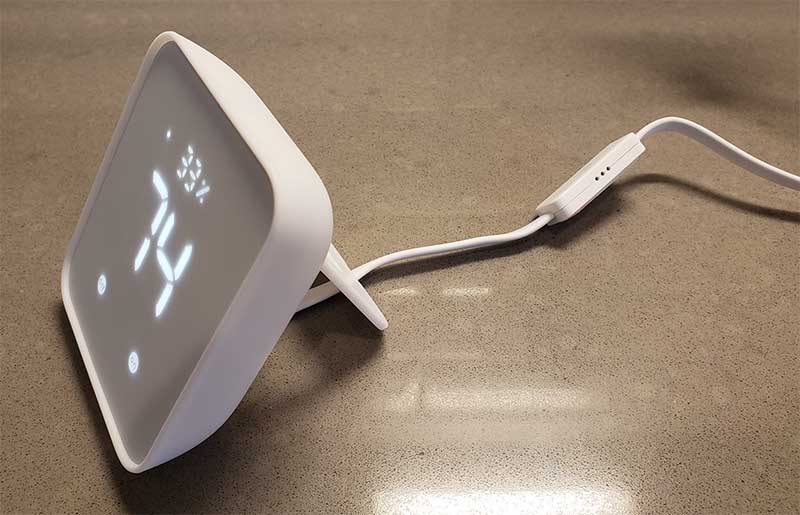 Best of all, you can configure alerts so you're automatically notified when certain thresholds are achieved. Whether you want to monitor the temp, humidity or light, there's a way to be instantly notified when distinct levels are met. While the Hub Mini is also capable of this, users can even create their own timed schedules or setup geofencing with ease.
Use code "MQ15HUB2" for a 15% Discount when you purchase the SwitchBot Hub 2 on Amazon or the Official Website.
Final Thoughts
As you can see, SwitchBot's Hub 2 is a definite step-up from the Hub Mini. It's a welcome addition to their existing lineup and promises to bring home automation to its easiest form yet. Offering full compatibility with the Matter ecosystem, support for virtually any and all smart home gadgets is easier than ever.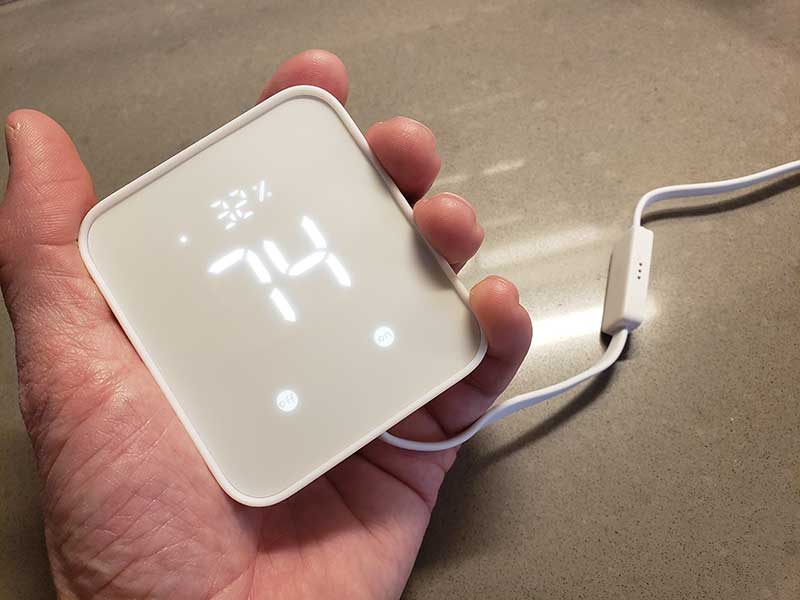 I really enjoyed my time using and testing the Hub 2 and found it to perform exactly as advertised. Although it's best used in conjunction with SwitchBot's many different products, it offers a lot to love and few things to complain about.
The device itself is small, discreet and built well. Although it may feel a little cheap and plasticky to some, it's built with a nice, large display that's easy to read from across the room.
The app opens up an entire realm of possibilities, giving you detailed data history that records miniscule changes throughout the course of time. With its ability to act as an IR remote for virtually any appliance, it makes home automation a breeze, without the need for multiple remotes.
Whether you want to use it solely as a smart thermometer/hygrometer or program it to control your smart home, the Hub 2 is sure to become a favorite. Setup is easy, the app works wonderfully, and the device is so small and portable, you can use it virtually anywhere.
Meet Derek, "TechGuru," a 34-year-old technology enthusiast with a deep passion for tech innovations. With extensive experience, he specializes in gaming hardware and software, and has expertise in gadgets, custom PCs, and audio.
Besides writing about tech and reviewing new products, Derek enjoys traveling, hiking, and photography. Committed to keeping up with the latest industry trends, he aims to guide readers in making informed tech decisions.