Quick Analysis
Pros
Very good sound across the board.
Can connect quickly and consistently to mobile devices.
Can be controlled by touches or voice commands.
Decent battery life, especially when combined with the charging case.
Has noise canceling that can be adjusted between 100 levels.
Cons
Mid-range sound could be slightly better.
Retail price will be a bit high for many.
True wireless earbuds are rapidly becoming just as common as their wired counterparts, mostly because of technological innovations and progressively lower asking prices. This being said, there are still plenty of subpar wireless earbuds on the market that provides body sound and questionable connectivity at best. Searching for great sounding earbuds that can connect to a mobile device without the connection constantly fizzling out is a challenge.
What about the Technics EAH-AZ70W's? These are a newer set of earbuds that pack a lot of innovative technology into their small shells. They feature large drivers to ostensibly deliver high-quality sound across the entire range and help you accept or make phone calls without wanting to tear your hair out. They also boast great antennae that supposedly will connect them to a mobile device quickly and stably.
Let's dive deeper into these earbuds and see if they're really worth their admittedly high asking price.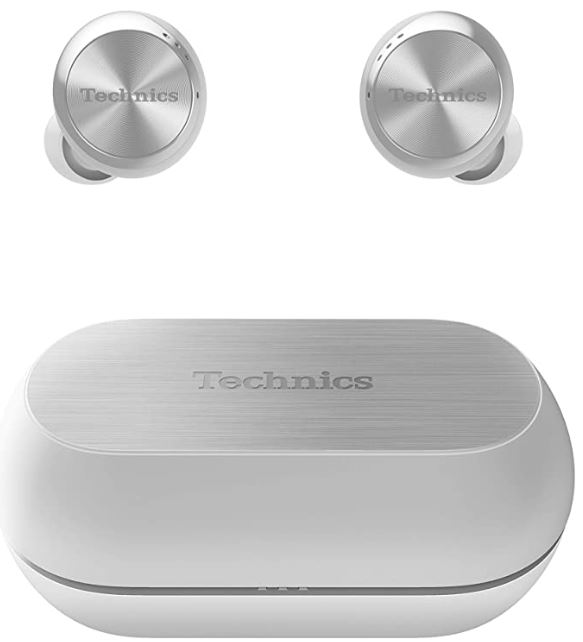 Overall Design
The Technics EAH-AZ70W are designed intelligently and for the discerning user from the ground up. For starters, the earbuds feature a clean, modern aesthetic with rounded bodies that nonetheless have enough space on the interior to incorporate their large drivers and other electronic components. The speakers are made with graphene, which ensures phenomenal sound quality (we'll get to that shortly).
Furthermore, the earbuds are designed with a proprietary antenna in either bud; these antennae don't stick out from the earbuds to make things uncomfortable but still enable both buds to connect to seamlessly both to one another and whatever mobile device you want to pair with them. The connection facilitated by these antennae is so powerful that you won't encounter any interference even if you're in a crowded room with other digital signals everywhere.
The microphones themselves use beamforming technology, which is an innovative type of transmission system seen in many of the best Wi-Fi routers. Without getting too technical, beamforming technology sends a signal directly to the earbuds instead of a broad wave that has to be caught by receivers. The resulting connection is fast, stable, and perfect for those who hate the typical fuzziness and instability you can experience with subpar wireless earbuds.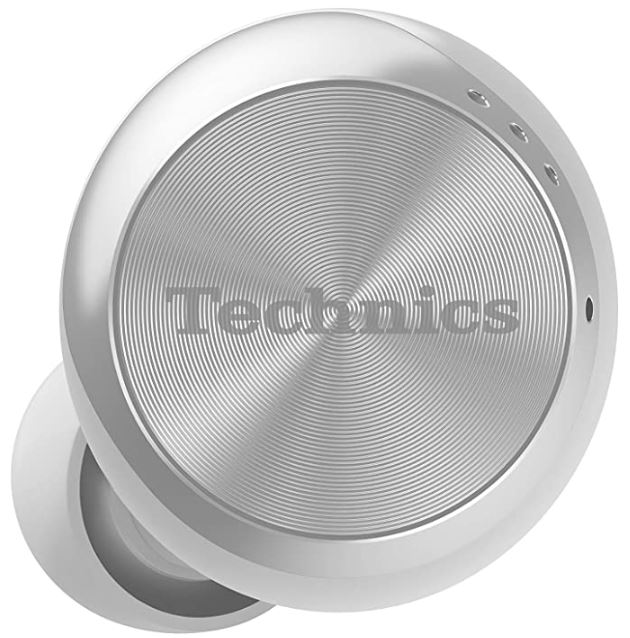 The earbuds are also made with high-quality material that is durable and built to last. Further, each bud is IPX4-rated, meaning you will be able to use the earbuds even when you run and become very sweaty or if it begins to rain. They're waterproof down to a couple of meters, so even dropping them in a shallow pool isn't the end of the world.
But we also really like how the buds are comfortable to use with silicone tips. These eventually mold to your inner ear shape, so that they even become more comfortable over time. The longer you wear them, the better they'll feel.
What about other features and functions? The great thing about these buds is that you can control them in two ways: through their touch-sensitive surfaces, which register certain swipes at different commands, or through voice assistant technology. That's right: the buds can be controlled through either Google Assistant, Alexa, or Siri depending on your mobile device's operating system or your preference. Voice commands are quick and easily picked up thanks to the quality of the microphones that we mentioned before.
Touch controls are similarly responsive. You don't have to press too hard on the earbuds surfaces for them to reliably accept your commands. Even better, the buds feature left/right independent signaling systems. This means you can use the buds separately, like one for music and one for calls, or together for an excellent sound experience. Yes, you can take and make phone calls through these buds.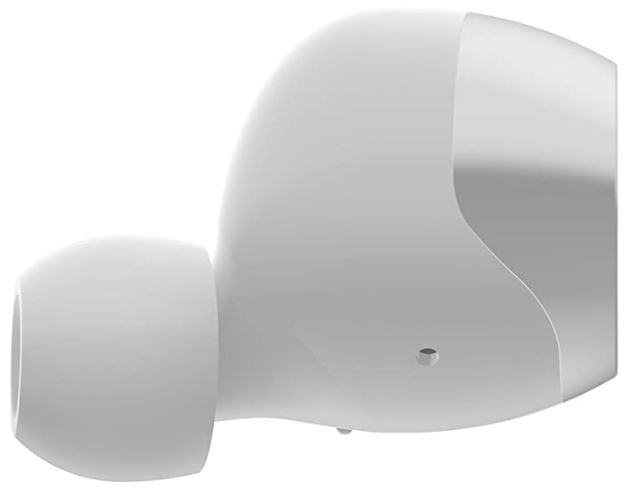 Finally, we'd be remiss not to mention the Technics Audio Connect app that you can download to most modern smartphones and mobile devices. This allows you to control the buds through a more traditional interface, and gives you access to a "find my buds" function. Given how small each bud is, this is a great choice if you have a tendency to leave your buds lying around and don't want to lose them for too long.
Sound Quality
Design is one thing, but sound quality will ultimately determine whether any given pair of wireless earbuds are worth your time and money. So how to the AZ70W's measure up?
Pretty well, all in all. The buds each feature a 10 mm driver, which is pretty large compared to the driver's you can find in many other affordable wireless earbuds. These buds are pretty pricy, to be fair, so we expected to see a set of decently sized drivers at the very least. As mentioned before, the buds' sound quality is bolstered by graphene coatings on either diaphragm. In short, this ensures that sound coming from the drivers is crisp and clear and isn't lost on the way to your ear canals.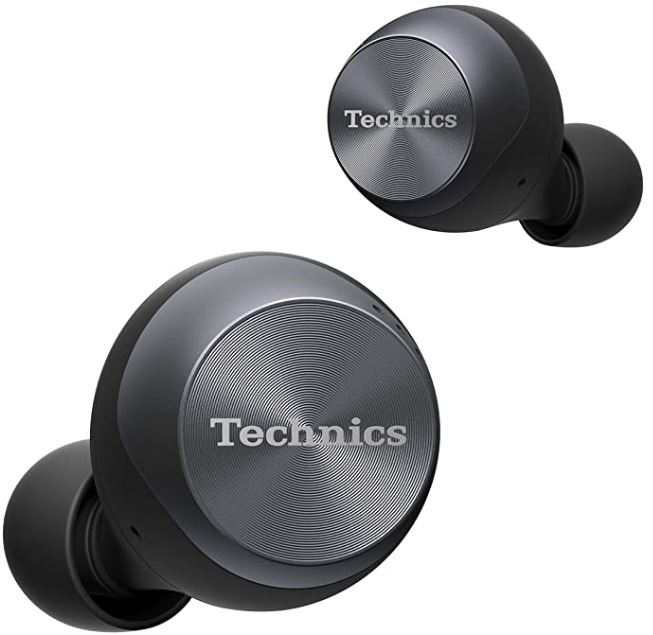 This all results in fantastic audio quality that will make your favorite songs sound that much better, even without the traditional stability and connectivity of a regular wire. Both highs and bass sounds are fantastic compared to many other wireless earbuds on the market.
But that's not all. The AZ70W's also come with noise-canceling technology. They use separate microphones that can absorb sound waves and microchips that can analyze those waves to produce equal but opposite sounds in response. This produces noise-canceling effects across the full sound spectrum, allowing you to listen to your favorite songs in peace or take a phone call without having to speak over the ambient noise in your environment.
This feature is even better than you might think, as it's fully adjustable with 100 levels of sensitivity. This means you can use the noise-canceling aspect to its fullest extent if you are in a crowded room but want to focus, or you can turn it down if you want to benefit from a little noise-canceling functionality but still need to pay attention to your environment. For instance, it's a good thing to be able to hear your surroundings to some extent you plan to use the earbuds on a run in a busy city block.
If you decide to take phone calls using these wireless earbuds, you'll experience crisp call quality and fantastic voice transmission because of the same hard components and software that makes the music playback so great in the first place. Everything uses the same microphones and transmitters, so there's no quality drop if you swap from music to pick up a phone call from your friend. As a result, using the buds as your regular phone mouthpieces or earpieces is a smooth experience through and through.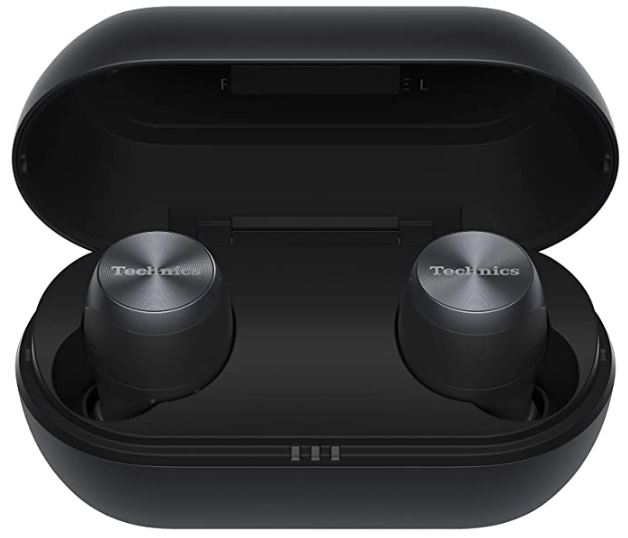 All in all, we're very pleased with the sound quality of these buds. The mids could be a bit better but it's hardly a big deal in the grand scheme of things.
Charging and Battery Life
But how long do the AZ70W wireless earbuds last? You'll find that they can play for about 7.5 hours, at least if you don't have the noise-canceling function engaged. But we were pleased to see that the buds still work for about 6.5 hours with noise canceling on at about the mid-level for sensitivity and power. Most other wireless earbuds who use noise-canceling technology have low battery lives if you use that function, so this is a big plus. That being said, there are plenty of wireless earbuds that have better battery lives overall.
Still, the buds do benefit from an additional charging case that comes with your purchase. This case has designated slots for each earbud; plug them in and they'll begin charging right away. The great thing is that the case itself also has a battery reservoir. It can hold up to 13 hours of battery life just by itself, so you can bring the case and use it as a portable battery for both of the buds. It only takes them about an hour or so to get from no power to full power, or you can plug them in for about 15 minutes to get enough to start listening to music in a hurry.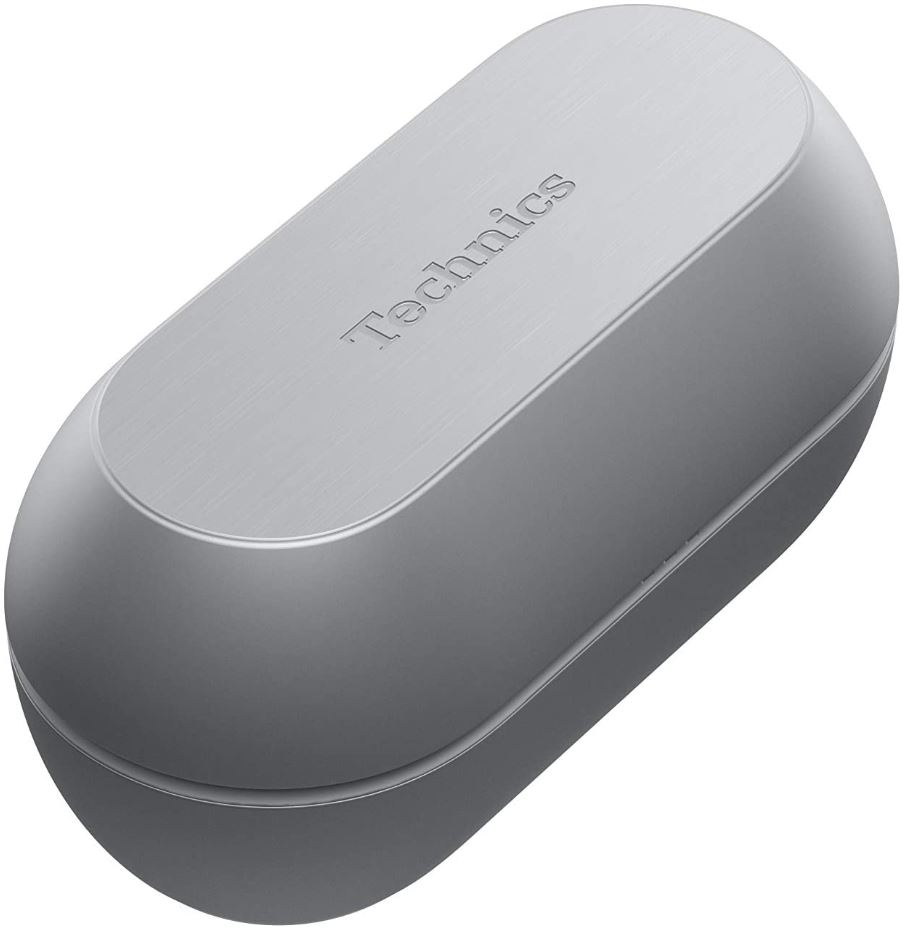 The charging case itself plugs in any standard USB-C outlet or port in a computer, and you get the charging case you need with your purchase. With both aspects of the set combined, you're looking at about 19.5 hours of playback all in all before the charging case needs to be refilled with power to then provide it to the earbuds. You can charge both tools at the same time if that works better for your schedule.
Speaking of the case, it's designed with the same modern and minimalist aesthetic that the buds use, so both pieces look like they go well together. It's small enough that you should be able to fit it in most standard pockets or bags, so it's a great traveling kit for those looking for high-quality wireless earbuds they can enjoy on the go.
The Final Verdict
All in all, the Technics EAH-AZ70W are a phenomenal set of wireless earbuds that bring a lot to the table without very many downsides. Their sound quality is pretty fantastic across the board, with only a slight dip in quality toward the middle of the range. But their excellent bass and high sound projection more than make up for this flaw. Additionally, we really like how the included microphones and drivers do a great job of projecting excellent musical sound and phone call voices in the same small chasses.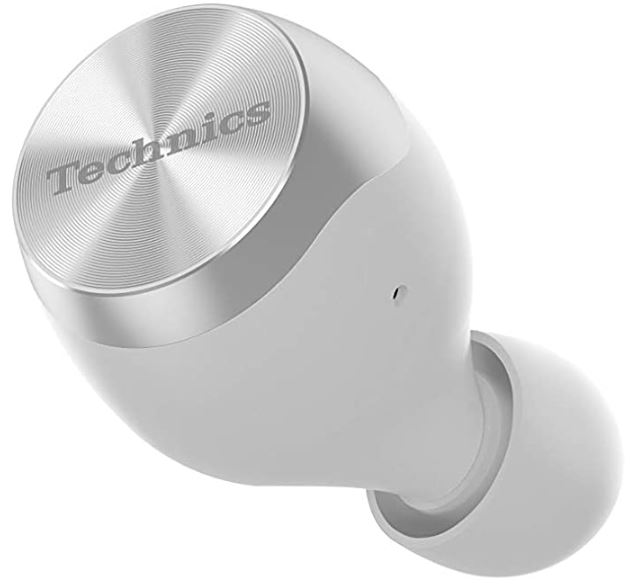 Furthermore, we're impressed by the overall battery life contained within the buds and their connecting charging case. You'll be able to use these comfortably while you're on the road and the included USB cord makes it easy to throw it in a traveling bag as soon as you get them without having to pick up another accessory.
Perhaps best of all, these buds have some of the best noise-canceling tech we've seen in a set of true wireless earbuds. The fact that you can adjust it to be more or less powerful depending on your ambient environmental sounds or needs at the time is a great bonus. We'd definitely recommend picking these up if you have an extra bit of cash lying around. They certainly aren't the most affordable on the market, but their high asking price comes with a lot of value.