Sometimes dash cameras are made for simple reasons. You might want to have some video evidence for insurance claims, for example. Other times, dash cameras are made for people who have cinematic endeavors in mind. Which can make finding the right camera a little tricky – at least without looking carefully at what each type can offer,
Thinkware Q800 Pro
The Thinkware Q800PRO Dash Cam is supposed to be a package of the latest generation of dash cam tech, all stuffed into one place. For instance, there's a Sony STARVIS CMOS sensor, which is pretty much the gold standard right now for night vision sensors. There's also a totally new energy saving parking mode, which is also able to greatly extend coverage while in use.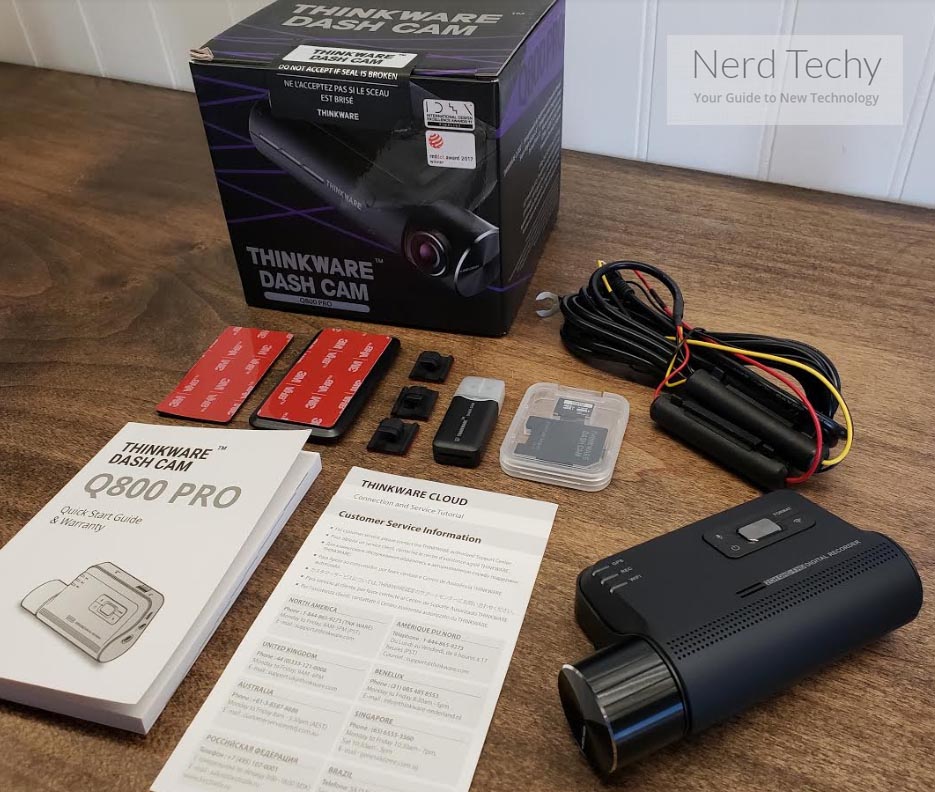 Sometimes you get what you pay for – and sometimes that means paying a lot. The Q800PRO will probably raise the industry bar on these types of devices and what people expect of them, especially around this price point. But with this top-shelf price, it might not be the right dash camera for the average everyday driver.
Design & Layout
From a design perspective, the Q800 Pro looks pretty much like every other member of this series. It's not physically distinctive, but it's hard to fault the Q800 for its design. Measuring approximately 6.3 x 2.4 x 1.6 inches, this camera has a pretty straightforward and intuitive build that basically anyone should be able to start using out of the gate.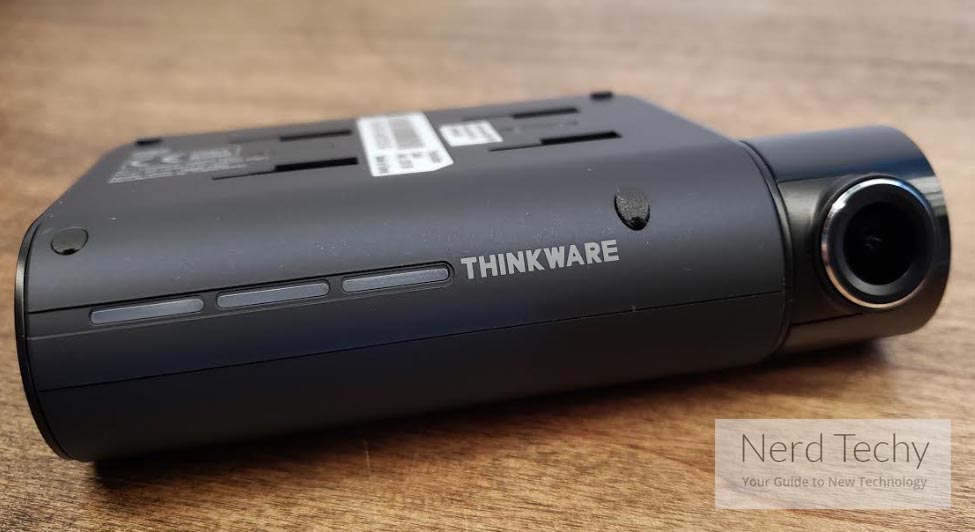 On the backside you'll find the large square mounting space adjacent to the camera lens. Towards the bottom side, there's a small microphone along with an SD card port. There's also a reset button that requires a pin to access it. It's pretty important to not mistake the microphone port for the reset port. It's a mystery why they've placed them on the same side of the device, since jabbing your mic with a pin certainly wouldn't help it any.
The analogue button interface is pretty straightforward, too. There's a voice recording button, format button, power button, manual recording button, and Wi-Fi connection button. There's also a total of three LEDs, indicating GPS connectivity, Wi-Fi connectivity, and whether or not the recording device is presently active.
For sound, there's a small speaker hidden along the base of the chassis, however the audio sounds about the same as a smartphone. You're dealing with a speaker that's actually pretty comparable to the kind of thing you find inside of a smartphone, but it gets the job done.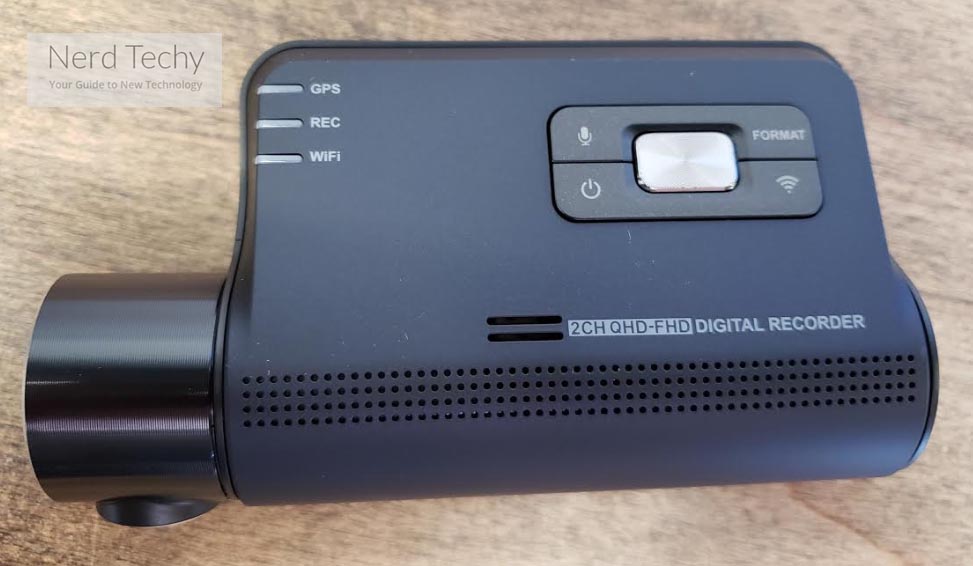 Heat Protection
One thing that deserves special mention is how the Q800 Pro uses an integrated thermal protective design. That's the result of super capacitors paired with a thermal sensor to help keep your camera working inside of extremely hot environments.
If you're not familiar with why this matters, you've never been trapped inside a hot vehicle before. It can get hot enough to melt sensitive electronics like cameras, but these sort of designs can preclude those issues. This camera can support temperatures as warm as 140°F during operation, and a tad hotter than that during storage. So even if your car reaches 158°F, your camera will still be okay.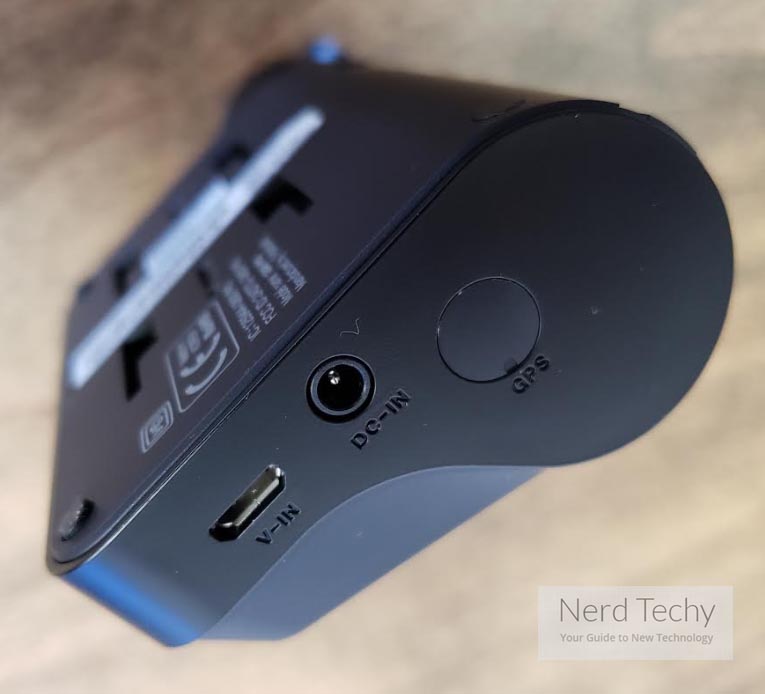 Recording Features
The Q800 Pro has a lot of different features. But its most distinctive features are almost inarguably its car-location features. The Q800 Pro can allow you to locate your vehicle from basically anywhere you've got access to the app. Once inside the app, you can be kept appraised of the speed, location, and traveling direction of the vehicle. All of this information is fed over a Google Maps type display, so it's pretty readable, and you know exactly what to expect.
And then there are some less innovative and unique features that still happen to be well designed. For instance, there's a geo-fencing feature. Notably, it allows you to create as many as 20 separate geographic locations on those Google maps, and then get notifications whenever a vehicle enters or exits one of those zones. Are you kids coming home from class? You can get an alert. Husband coming back from work? Setting up an alert would be no problem.
Likewise, the Q800 Pro is capable of detecting driving impacts and then deceiving notifications anytime the dash cam. These kind of detection features rely on a smartphone's internet connection to get notifications, so depending on the carrier you're using, you might get pinged with fees. The time lapse feature lets you reduce the frame rate that you're working with to cover a greater period of surveillance, and consequently reduce the file size of your videos.
One more that needs to be mentioned is impact detection. As you can tell from its name, the impact detection will capture impacts, like hit and runs. There's also motion detection that can be used to look for vandalism and other issues.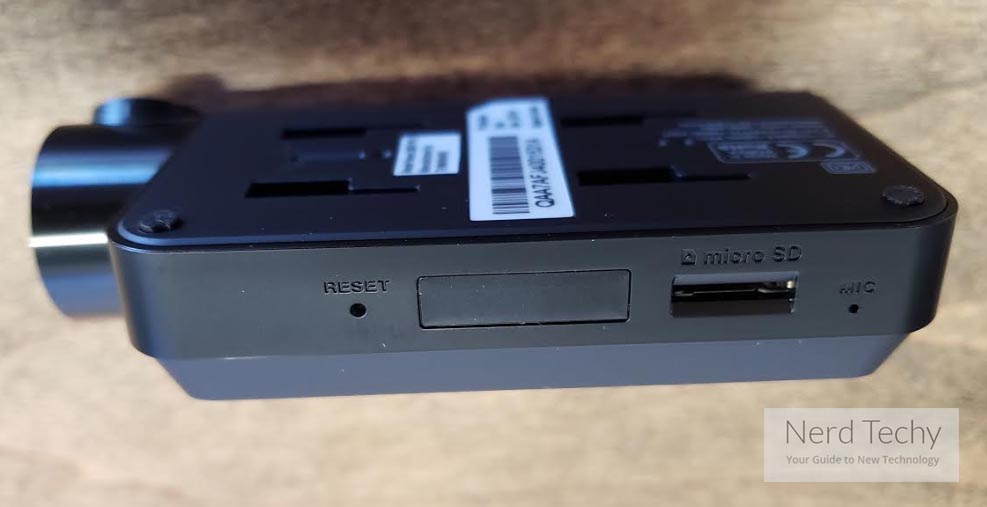 Parking Detection
Another mode that deserves its own special attention is the parking mode. Taking advantage of it will require a hare-wired cable installation, which presents a minor barrier for a lot of people. But once you've got it going, you'll find it provides a perfect mesh of all the other features into one. That's due to a pairing of Thinkware's video processing tech alongside the aforementioned STARVIS sensor.
Once you're inside of parking mode, energy saving design drops power consumption down to one third of its normal rate. The result is an ability for the camera to work around three times as long. If you're away from your car more than a couple of days, then the energy parking recording mode can keep your camera in operation for quite a while. It will basically sit there, sleeping, and waiting to wake up whenever the triggers you've established to wake-up the Q800 take place.
The Control App
Though the physical interface lets you get a lot of different things done, the best way to control the Q800 Pro is undoubtedly the Mobile Viewing app. The Mobile Viewer lets you connect your dash-cam through an app interface, and their app is very intuitive. There are basically four main buttons on the main menu. Those buttons give you a file list, the ability to change your dash cam settings, configure the Wi-Fi, or look at the dash cam info.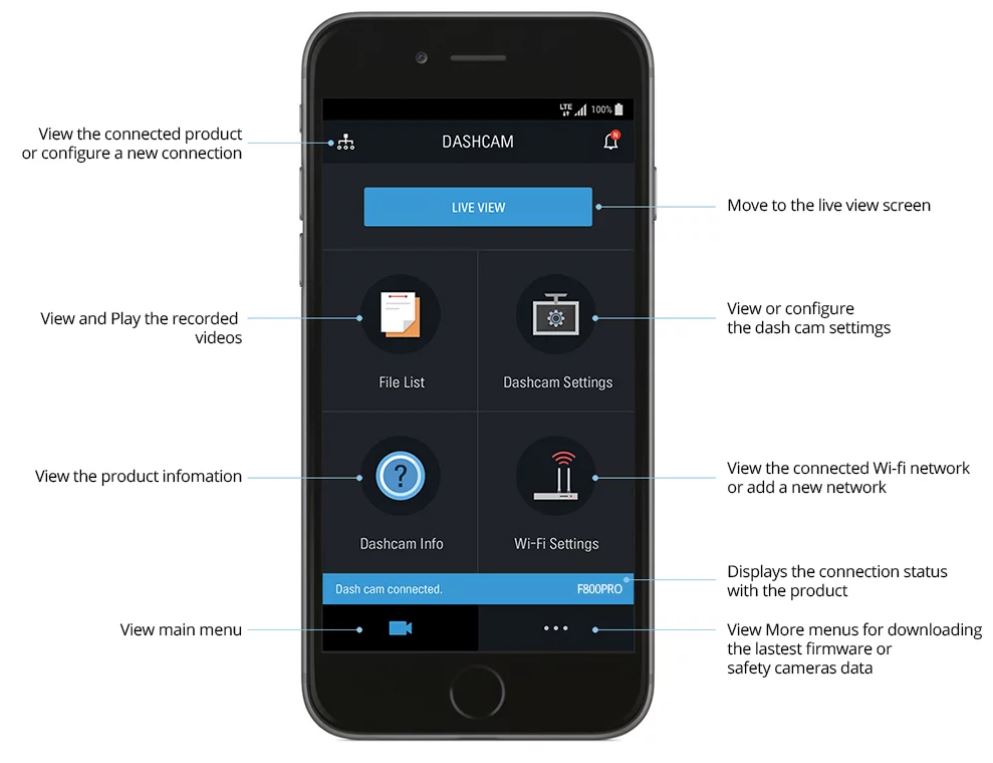 There's also a small side-button that lets you open up more obscure options that you won't need to use on a regular basis, like the ability to upgrade firmware. Atop the screen, the "live view" button will let you activate a live view of whatever's going on with the camera at the present moment. You probably won't need to take advantage of these options very often, which is why they've been tucked away in the corner of the screen. It's a pretty smart design.
Video Recording
Each shot is taken with wide dynamic range available, to better optimize the contrast and exposure of each shot. So bright mornings won't disable your camera any more than a foggy afternoon will make your shots look too dark or dim. The camera is fantastic at adapting to different conditions, not unlike a handheld DSLR camera.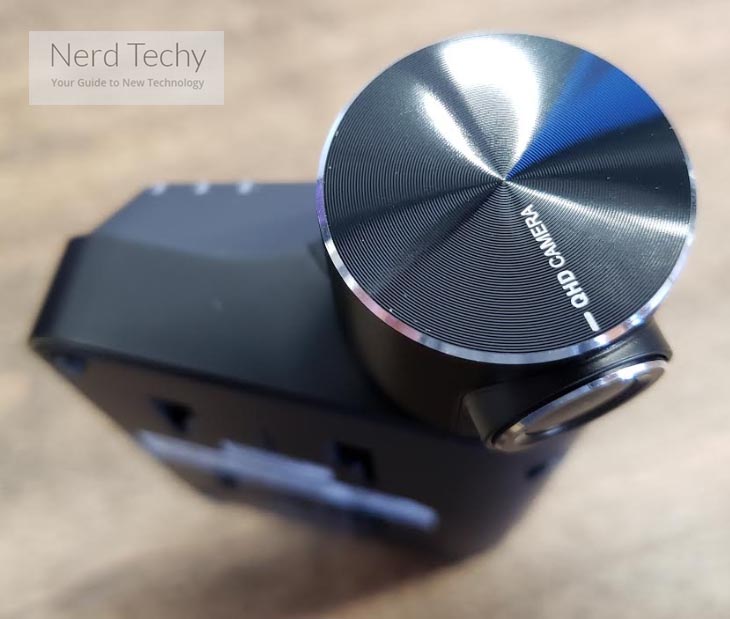 Content is captured at a relatively high frame rate of 30fps. That slightly exceeds the frame rate used for most movies and television, making it run quite smoothly in video playback. Though people who have artistic aspirations for their dash cam will want to notice this frame rate can't be raised up beyond 30fps.
And the Sony Exmor STARVIS 2K QHD 1440P sensor delivers all the detail you've probably come to expect from high definition shots, except it keeps that kind of clarity throughout the course of an entire day. Similar to basically any other Thinkware dash-cam, you'll find the wide viewing angle of the lens gives you a 140-degree view of the road. It's intended to provide you with the best coverage of the area around your vehicle.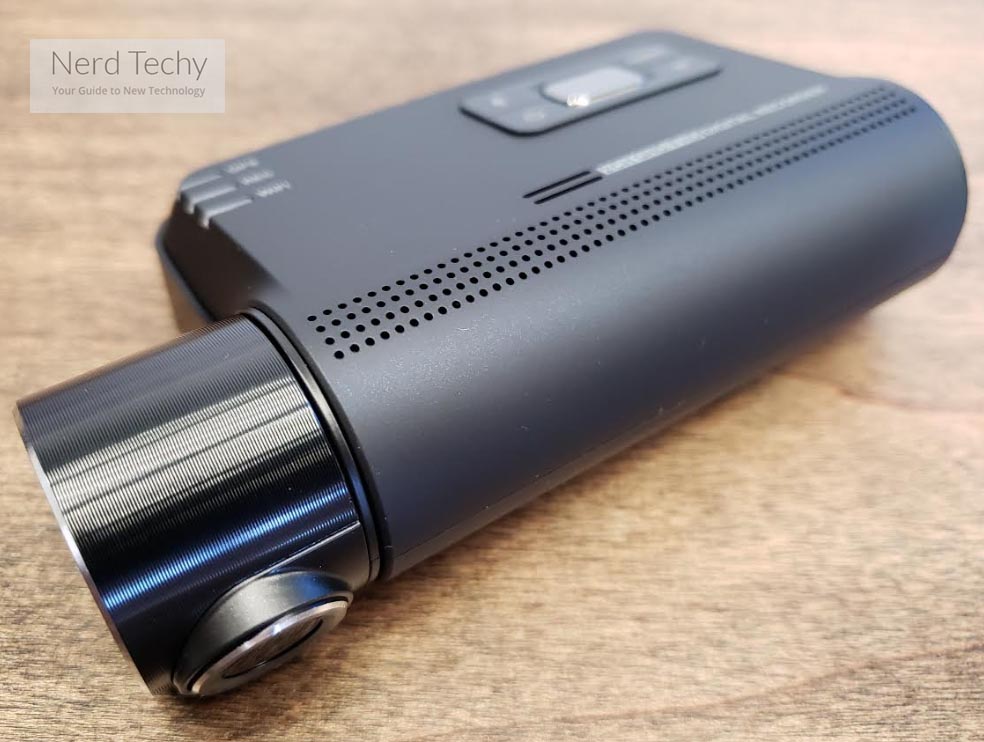 The 2K QHD 1440P quality is much more impressive than your typical dash cam. The majority of dash cams aren't capable of recording with such pristine quality. What does this mean for you? Higher resolution captures with much more clarity to see minuscule details. It goes without saying that this kind of quality comes in handy when trying to determine license plates, faces and other fine observations that can ultimately make or break a situation. When it comes to car accidents and traffic violations, every single detail matters.
Driver Assistance Systems
The advanced driver assistance system includes a number of handy extras, too. You can use a lane departure warning to help detect if the vehicle is veering off the driving lane. It can use a forward collision warning to look for impeding hazards ahead in the road. This one can be tedious if you're using it in the wrong environment, but handy for environments with lots of straight roads, like freeways.
Then there's the safety camera alert, that can give you a heads up about red light cameras and speed cameras in the coming distance. This gives you a lot more control over your environment, it's like adding a small safety net to your car and enhancing your ability to stay focused on the road at the same time.
Other Considerations
The Q800 Pro includes the dash camera, a power cable, some 3M adhesive cable clips, a 16GB microSD starter card, a 3M adhesive mount, a spare 3M adhesive for the mount, a USB adapter, and a quick start guide.
In other words, everything you need to get started with installation and recording. Though you might consider adding a larger SD card to the camera instead of sticking with the 16GB card they've included.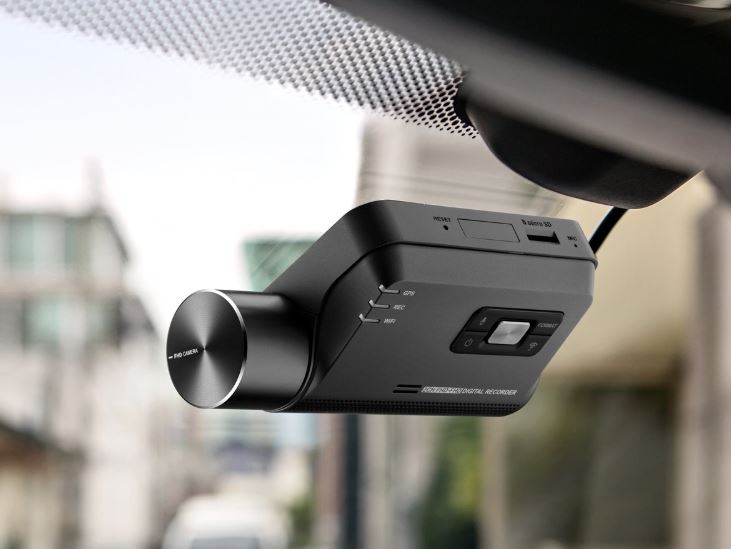 Who Should Choose the Thinkware Q800 Pro?
The Thinkware Q800 Pro will make a lot of sense for a lot of different types of drivers. Sure, this camera can do all the stuff that you would expect from dash cameras made any time in the past five years. It's got a solid 1440p front-view recording capability, some impressive night vision features, and all of the motion and bump-activated sensors you could possibly want.
But no camera is perfect for everyone. Although 1440p resolution is sufficient in our opinion, it doesn't have 4K support, and it doesn't bring much to the table when it comes to higher frame rates or slow-motion capture. But that's because those features really aren't going to help what this camera is supposed to do.
Still, the Q800 Pro goes a few steps beyond what you expect from a regular dash cam. Not only with their driver assistance features, but with their implementation of the Thinkware Cloud. All in all, this camera lets you maintain an even closer eye on your vehicle. You can literally flip on the app and take a look through the camera. Which makes it a decent choice for someone who's able to take advantage of those extra features.