TikTok is a fun and engaging way to express yourself. So when your account – and all your content – suddenly goes up in smoke, it's pretty distressing. So, why would your account be deleted, and how can you get it back?
You can recover a deleted TikTok account within 30 days as long as you have the original email address and password. After that, it will be permanently deleted. If TikTok deleted your account by mistake, you'll have to contact customer service. If you were banned from the platform due to a violation, your account may be unrecoverable.
How to Recover a Deleted TikTok Account
If you deleted your own account – intentionally or by accident – recovering it is simple. Just open the TikTok app and attempt to log in as you normally would. When you do, you'll be taken to a screen that tells you your account has been deactivated.
To restore your account, click the button that says "Reactivate." At this point, your account will be restored and you'll be able to use it as normal.
Keep in mind that TikTok will only save your account for 30 days after deletion. If it's been more than 30 days, the account will be gone for good. Moreover, the username will no longer be available. So even if you wanted to create a new account with the same name, you won't be able to.
What if I Forgot my Password?
If you forgot your password, it can be a little bit trickier. You'll have to click the "Forgot your password" link on the login screen after entering your email address or username. Then you'll have to wait for a reset link, after which you'll be able to reactivate your account.
If you somehow lost access to your email address or phone number, you'll need to contact TikTok support. Depending on the exact issue, they may be able to help you, or your account may be permanently lost.
What if TikTok Deleted My Account?
If TikTok deleted your account, it's a whole different matter. When you try to log in, instead of getting the option to reactivate, you'll see a banner message. This message will tell you that you've been banned, and give us the option to submit an appeal.
To do that, first tap the banner to open the notification. Then tap "Appeal," and follow the instructions. Be patient. TikTok may take several days to review your appeal. Eventually, someone will get back to you.
This isn't technically an account deletion. It's just a banning, which is ultimately reversible. TikTok will only normally delete accounts outright if there's a series of repeated violations.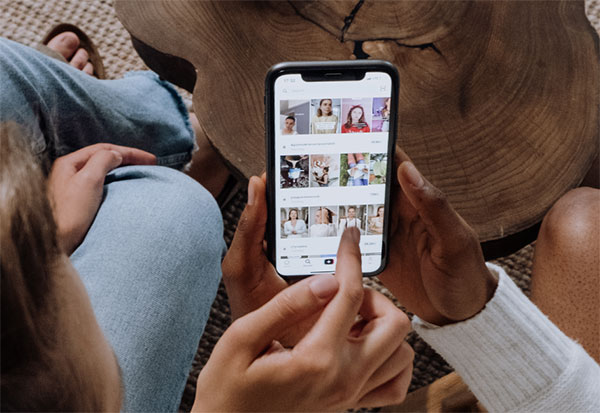 Why Did TikTok Delete My Account?
Like most social media platforms, TikTok has a variety of rules regarding their content. They also have legal obligations to meet. If your content – or even your whole account – violates their rules, your account could be deleted.
Normally, you'll have some sort of warning before this happens. TikTok will typically ban your account temporarily first as a way of warning you. That said, there are a number of reasons your account may ultimately have been deleted. Here are some possibilities.
1. TikTok Thinks You're Too Young
In the year 2000, Congress passed the Children's Online Privacy Protection Act (COPPA). Among other things, this law forbids online platforms from allowing people under the age of 13 to sign up.
Most platforms only enforce this rule very loosely. The number of children posting on YouTube is unreal. But TikTok got into hot water because children on the platform were becoming victims of abuse and bullying. Eventually, the FTC stepped in and fined TikTok $5.7 million for COPPA violations.
TikTok responded by deleting almost 7.5 million accounts belonging to users under the age of 13. When you sign up and select your age, it won't let you continue if you're under 13. But as other platforms illustrate, asking users their age isn't foolproof. So TikTok has also implemented algorithms to remove accounts that appear to belong to underage users.
Normally, these algorithms are pretty smart, but they can sometimes generate false positives. For example, you might post a lot of videos of your kids.
In this case, you'll have to contact TikTok support. They may ask you to provide some form of age verification before reinstating your account.
2. You Posted Sensitive Content
On TikTok, "sensitive content" falls into a couple of categories. To begin with, there's the type of content that would be banned on any online platform. You can't post content that's abusive of other users, and illegal content is also banned. This means no videos promoting illegal behavior, including the use of illegal drugs.
But TikTok is also meant to be a family-friendly site. This means you can't post any X-rated content or anything with graphic violence. You'll either need to stop posting that kind of material, or find a different platform to post it on.
Along the same lines, TikTok bans accounts that use hate speech or promotes self-harm. It even bans accounts that promote legal but controversial activities like sex work and gambling.
There are huge quantities of videos that are constantly being posted on TikTok. That's why they use algorithms and artificial intelligence to identify banned activity. This AI can occasionally misidentify a video as banned when it's actually not. In this case, you'll need to submit an appeal.
3. Copyright Violations
Like any platform, TikTok has to be careful about distributing copyrighted content. This can include music in the background on your videos. In most cases, you'll receive a warning or your account will be muted rather than deleted. But repeated violations can get you into hot water.
Unfortunately, this can often be unintentional. Let's say you're recording a video in the car and the stereo is on in the background. Depending on what's playing and how loud it is, the algorithm might flag the video for a copyright violation. The best you can do here is to be careful about what's playing in the background while you're recording.
4. You Violated an Advertising Policy
This probably won't happen to you unless you're an influencer. Otherwise, you're not going to be doing any advertising to begin with. But if you are, you'll have to follow TikTok's advertising policies. Along with limitations on sensitive content, there are additional rules for ads.
Ads can't be misleading, and any links have to be both mobile-friendly and genuine. In most cases, TikTok won't delete an account for an ad violation. They'll simply refuse to run the ad in the first place. But if something slips through the cracks, you might find yourself getting banned. Violate the rules enough, and TikTok will eventually delete your account.
This can sometimes land you in trouble even if you tried your best to follow the rules. For example, a sponsor's website may get hacked, and the link you posted could suddenly become malicious. In these cases, you'll have to file an appeal.
5. Your Account Got Mass-Reported
When someone reports your content, that doesn't automatically trigger any action by TikTok. However, TikTok will act on reports and take action if your content violates their policies. Not only that, but a sufficient number of reports will cause TikTok to review your entire account. If you violated a rule in the past – even inadvertently – you could get in trouble.
As we said, most rule violations won't lead directly to account deletion. You'll instead be suspended for a few days or have your account deactivated. But if you keep posting the content that got reported in the first place, expect it to get reported again.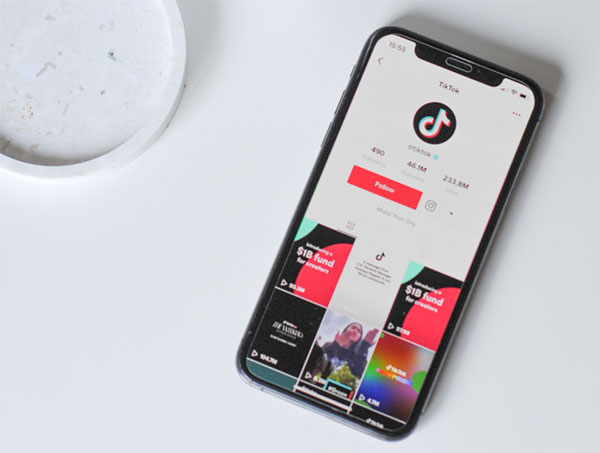 How Do I Delete My Own TikTok Account?
Of course, you can always delete your account on your own. Maybe you're tired of using it, or maybe you find some of your older content embarrassing. Whatever the reason, it's easy to delete and move on with your life.
Keep in mind that an account deletion is permanent. Once it's been deleted for 30 days, it's gone forever. That said, here's how it's done:
Open the app and log into your TikTok account.
Go to your profile, and tap the three dots at the top right corner.
Find and select the option to "Manage my Account."
Tap "Delete account," and follow the on-screen instructions.
That's it! Your TikTok account has now been deleted.
Final Thoughts
There are many reasons your TikTok account may have been deleted. Oftentimes, it's as simple as a glitch in the algorithm. You posted something totally inoffensive and it got flagged. Or maybe you inadvertently fell afoul of copyright or advertising rules. In any of those cases, you can appeal to try and get your account back.
If you deleted the account yourself, things are even more straightforward. Just log back into your account and click the button to restore it. As long as it hasn't been more than 30 days, you'll be good to go.