In October, 2018, Los Angeles-based startup Tour Tech launched a Kickstarter campaign to produce a new, innovative controller for creative professionals to more easily edit photos and video. The result was a resounding success, and their product, the TourBox Photo and Video Editing Console, started shipping in December, 2018.
Anyone who's spent a lot of time working in Photoshop knows that you spend a lot of your time switching between controls like the brush and eraser, zooming in and out, rotating, scrolling, changing brush sizes, and performing dozens of other functions that have only a tangential relationship to actually creating your artwork. The idea behind TourBox is simple; eliminate as many of those keystrokes and mouse clicks as possible, so you can create the same beautiful artwork as ever in a fraction of the time.
Now, there are a few other controllers on the market that can be used to eliminate some of these keystrokes, such as the Wacom Express and the Delux T11, but these are more general-purpose controllers that can be programmed for a variety of uses. The TourBox is built specifically for visual artists.
When TourBox was launched, Tour Tech CEO Allen Cook had this to say: "As designers ourselves, we love Photoshop's powerful features but we also know very well its limitations. Our goal was to create an easy to use, customizable controller that could make repetitive tasks faster so that users could free up their time to concentrate on the creative process. With TourBox, we created a new tool that enhances the connection between artist and art."
So, did the TourBox meet their lofty goals? We're about to take a close look, and see how well they did.
Design & Features
The TourBox is a palm-sized unit that's designed to sit by your left hand while you operate your mouse with your right. It features a sturdy ABS plastic shell, which is the same material that's typically used to make gaming controllers. As a result, you'll see some shine develop over time with frequent use, but otherwise it's very durable. Drops, bumps, and bangs will not cause any issues for your performance.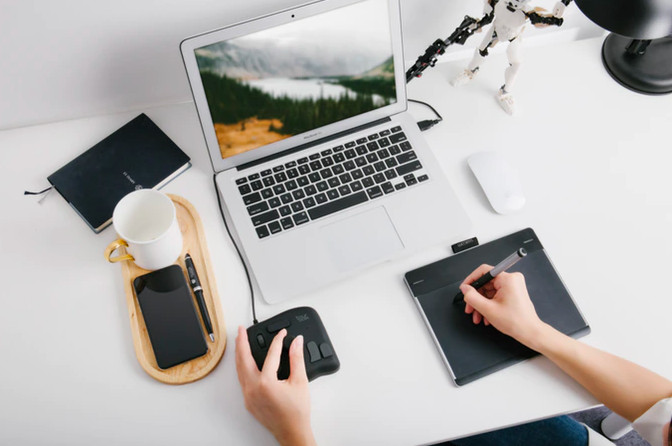 This device features a customizable knob, which can be programmed to perform a variety of functions. It's paired with a textured dial, along with a scroll wheel and five buttons. All controls can be customized to perform a variety of functions, although they're pre-programmed for several popular editing programs, including Photoshop and Lightbox.
These controls are designed to eliminate the vast majority of mouse clicks and keystrokes from your editing process, speeding up the pace of your creative work. By allowing you to perform a variety of functions with a single device, it enables you to keep your other hand working on your mouse or graphics tablet, so you can get your work done quickly and efficiently.
The overall size of the device is less than five inches wide and five inches tall, and just over an inch thick. This is large enough to house all the controls, but still small enough to fit into a secondary pocket on a briefcase, messenger bag, or backpack, so you can easily transport it with you to a coffee shop or anywhere else you want to work.
It's important to point out that this controller was built specifically for creative professionals. It's not designed for video games, streaming, professional presentations, or word processing. It's made for image and video editing. Nothing more and nothing less. This isn't a bad thing. It's just important to mention, in case somebody got the idea that this would be a good controller for Call of Duty.
Another thing we should point out is that there's also a right-handed version available. While it appears to be sold out at the moment, it's a good choice for left-handed artists who prefer to use their left hand for their mouse or stylus.
Control Scheme
The TourBox is the third product on the market that's designed with the same general philosophy. However, the Loupedeck is the size of another keyboard, and doesn't work with Photoshop, and the Palette Gear, while compact and customizable, is very expensive. The TourBox was designed to be compact, affordable, and effective. Most importantly, it was designed for one-handed use, since a two-handed controller would take your hands off your mouse or stylus, defeating the purpose of using a controller to begin with.
The control scheme is fully customizable, but the default settings are a great start for most people. But how do you control everything you need with just a handful of buttons? Digital artwork can involve many small adjustments, such as changing hardness, flow, opacity, and brush size.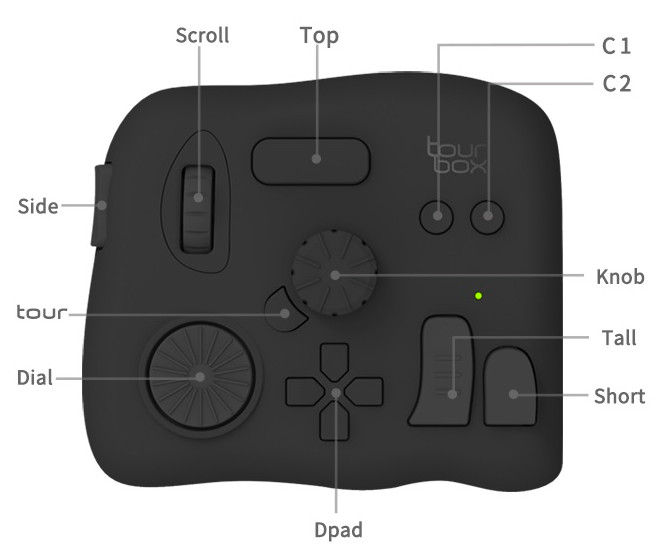 The TourBox solves this problem by combining buttons with the dials to allow the same dial or knob to perform multiple functions. For example, in the default Photoshop control scheme, the central knob can adjust hardness, flow, or opacity depending on which button you hold down while you're turning it. This innovative approach keeps the size of the controller as small as possible, freeing up your desk space for a mouse, tablet, or a can of your favorite energy drink.
This box is also ergonomic, reducing the amount of motion necessary to perform the same repetitive tasks. Depending on your preferences, you can use different knobs or the scroll wheel to adjust the same settings, so you can keep your hand in the position that's most comfortable for you, not just for some quality assurance testers.
We've talked about some of the TourBox's features, but here's a quick rundown of other tasks it's capable of performing:
Change the size, hardness, flow and opacity of your brush
Zoom in, zoom out, drag, and resize with one hand
Undo, redo, forward, and backward functions further reduce keystrokes
Can be customized to adjust various sliders and parameters depending on what you use most frequently
Compatibility
One thing you've always got to ask yourself when buying any controller or peripheral is "is this compatible with my system?" Thankfully, the answer is "yes", both for PC and Mac users. Just make sure you're using modern hardware; the TourBox requires a 5-volt USB 3.0 port to supply enough power for all its functions.
This controller was designed specifically for Photoshop and Lightroom, the most popular editing programs on the market by a long shot. This should cover the needs of well over 90 percent of creative professionals, but there's no need to feel left out if you prefer to use other software. TourBox can be customized to work with a variety of editing programs, including GIMP. It includes configuration software to make this process as seamless and painless as possible.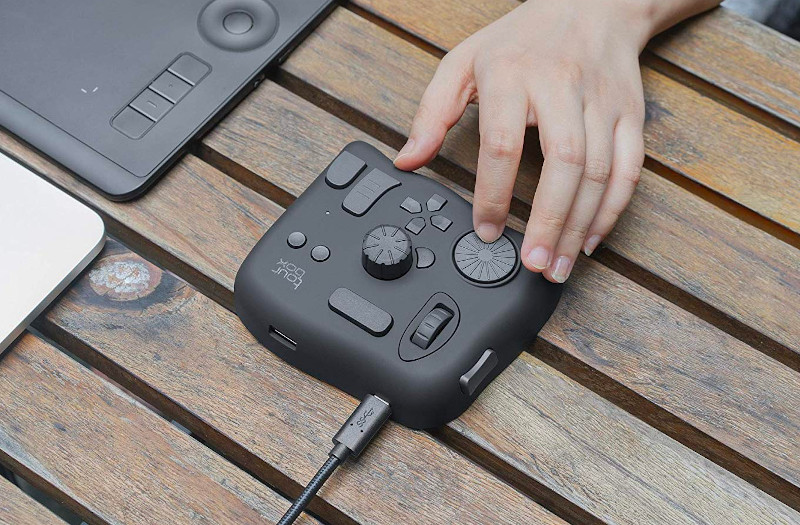 Technical Specifications
Before we wrap up, let's take a quick look at the TourBox's specifications, so you know exactly what you're getting.
Measures 100mm high x 117mm wide x 30mm thick
Weighs 386 grams
ABS plastic shell
Requires a 5-volt USB 3.0 port
Includes a USB cable, user's manual, and disc with drivers and software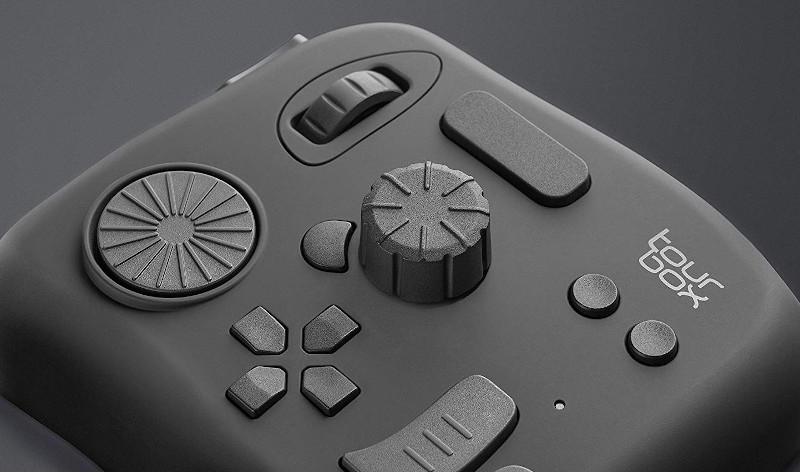 Other Alternatives
The TourBox is a beast, but it's a very specific tool for a very specific purpose. So what do you do if you need an advanced controller for other PC functions? It's simple; you buy a different controller. Here are a few options we've reviewed in the past that might be better suited for your needs.
The TracPoint Travel Mouse and Presenter. This little device is designed more for office workers, executives, and educators more than it is for creative professionals. As the name implies, it's a compact mouse that's designed for travel. It's small enough to fit in your pocket, with a storage slot for the USB dongle. It also features specialized buttons for paging through a PowerPoint presentation, saving you the trouble of carrying an extra device.
The HORI TAC Pro Type M2. If you're looking for a specialized input for PC gaming, the M2 is tough to beat. It's a combination of a mouse and a partial keyboard. The keyboard is essentially a WASD pad with a handful of extra, customizable buttons and a joystick built into the side. PlayStation owners will enjoy an added bonus; not only is this controller compatible with PCs, it's also compatible with the PS3 and PS4.
The Elgato Stream Deck. This controller is designed to allow you to easily manage social media functions without your mouse or keyboard. It's designed for video game streamers, who may not want to mess around with a complex dual-monitor setup just to control their streaming. It includes buttons for starting and stopping your stream, multiple customizable buttons, and even a button for tweeting "I'm live!" to your followers.
As you can see, any specialized PC controller you buy is going to have its own unique quirks, and is going to be built for a specific purpose. As the saying goes, use the right tool for the right job.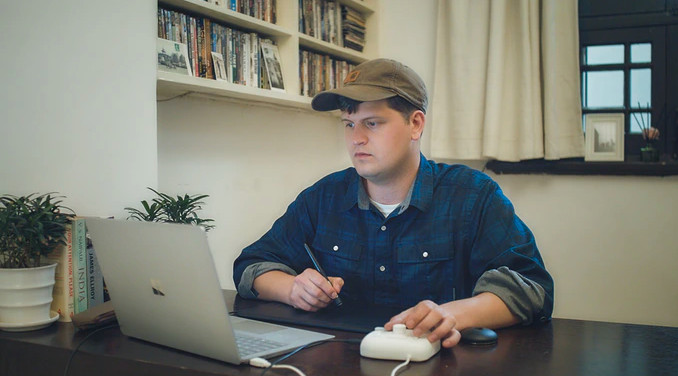 Final Verdict
So how does the TourBox Photo and Video Editing Console stack up? Well, to be honest, it's about the only controller on the market that's specialized for this purpose. You can get away with an all-purpose programmable controller for a lot of keyboard shortcuts, but there are some functions like opacity that are best handled with a dial, and the pair of dials on the TourBox are perfectly designed for the purpose.
The one thing you need to keep in mind if you're buying the TourBox is that it requires a 5-volt USB port in order to function. If you're a creative professional, you probably own a relatively new computer that meets these requirements, but it's important to remember nonetheless.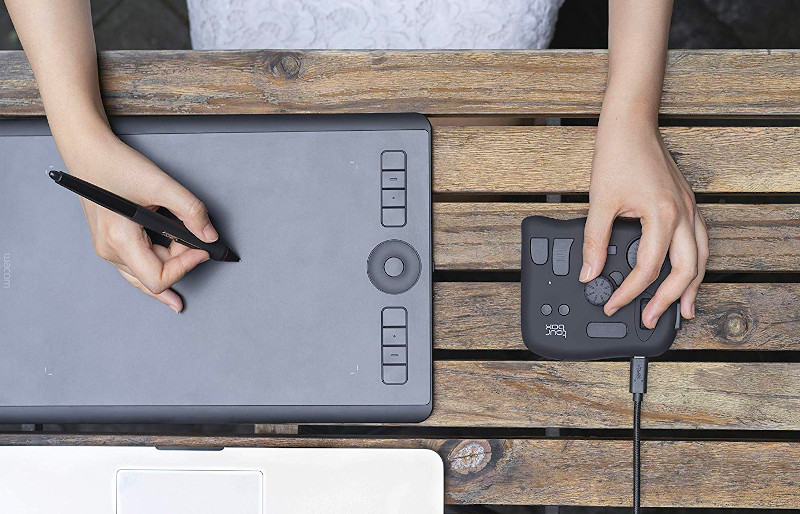 Other than that, it's hard to make a case against this sturdy, innovative controller. If you make your living by editing photos or videos, you'll find that your work goes faster than ever. And by completing projects faster, you'll earn more money, while freeing up more time to spend with your friends and loved ones. And that's the reason we all work to begin with.
It's not often that we can offer a full-throated, unqualified recommendation for a product. This is one of those times. If you want a controller for your photo or video editing needs, the TourBox is where it's at.