Wireless networking technology is evolving at a rapid pace. If you've been shopping for a new router, the boxes alone are enough to tell you this.
We've got routers with 4 Gbps of wireless bandwidth, and some with 8 antennas. There's also routers that run commercial grade operating systems, and some so powerful that every member of your household can stream 4K content while gaming. All this, and you'll still have bandwidth to spare.
On paper, the difference between the old and the new is night and day. But in reality, we can't help but notice that the real-world difference is minimal. You can't help but ask yourself: "Do I really need any of this?"
For many users, the answer is no. So what does the average consumer need? TP-Link thinks they have the answer. Their Archer C2300 is the router for the common man. It's got specifications that are certainly modern, but comparatively modest. In this review, we'll be putting it to the test. We'll find out what it can do, figure out who it's for, and see how it compares against the competition.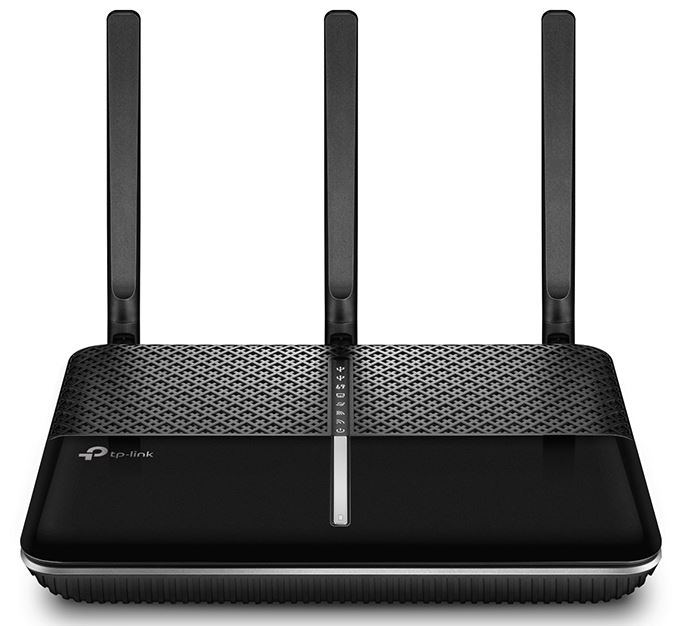 Basic Overview
The TP-Link Archer C2300 is an affordable router with a surprising spec sheet. It supports dual band 802.11ac with a maximum theoretical bandwidth of 2.3 Gbps. It has MIMO, and multi-CPU processing and also supports a wide range of security configuration options rarely found on consumer routers. Almost every feature found on an enthusiast grade router is here, just with slightly lower specifications.
TP-Link recommends this router for streaming 4K content, sharing files, as an extender to your existing wireless network, or simply to browse the web.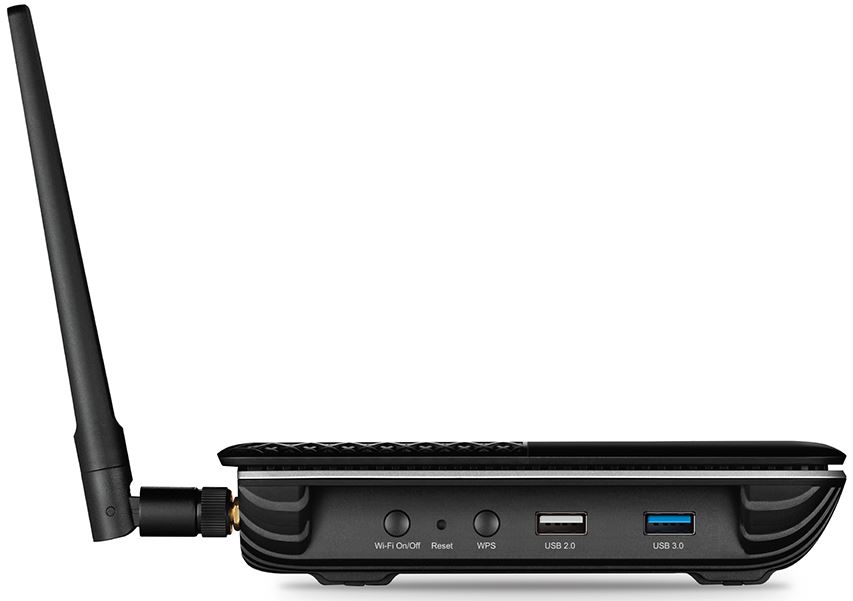 Unboxing & Setup
Removing the router from the box, we were surprised at how stylish it was. Overall, it's just another black box. But there are some subtle design cues that really make it stand out. The metal border separating the upper case from the lower, the contrast between the textured and smooth housing, and the three squared off antennas all work together to create a professional yet modern appearance.
On the back, you'll find five Ethernet ports. Four are gigabit LAN connectors for wired devices, while the blue port is a WAN connection for your modem. On the front, you've got two USB ports: one 2.0, the other 3.0. There's a WPS button to log in without a password, and a reset button to reboot the router.
A sticker on the back displays the default WiFi network, so you can just plug it in and connect. But we chose to download TP-Link's Tether app. This app works on both Android and iOS, and walks you through the setup procedure of the router. We chose a network name, password, entered a few questions about our internet connection, and were brought to the main screen. Setup was simple, and occurred without a hitch. Whether you're highly technical or digitally challenged, anyone can set this router up on their own.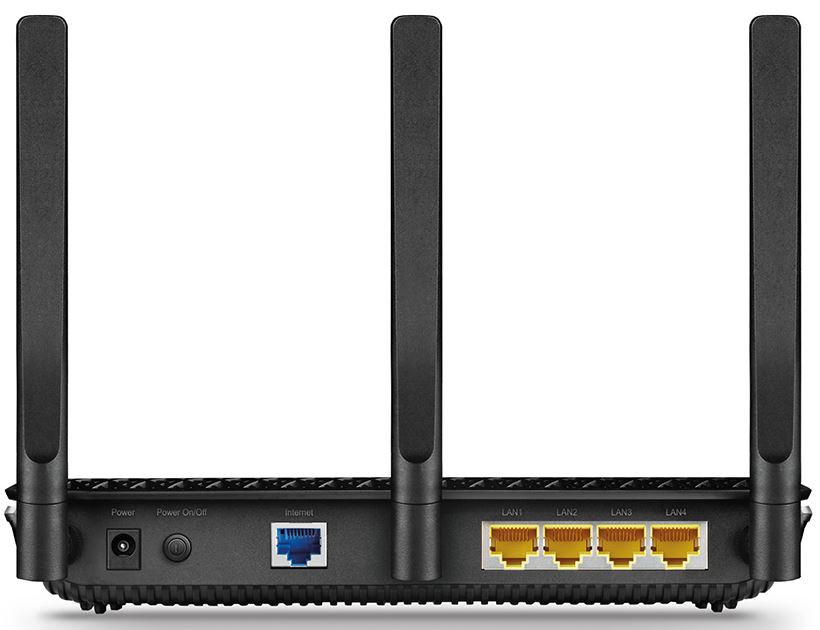 Speed & Range
These two metrics are pretty closely tied together. The further you are from the router, the slower your connection speed is.
At close proximity, we were able to transfer files from our local server at 623 Mbps. From 35 feet away, the speed dropped to 344 Mbps. For the extreme test, we placed it in the basement of our 2400 square foot home, and went up to the second floor on the opposite site. Even across the entire house and through several walls, we still got speeds of over 130 Mbps.
There is certainly some loss of speed over distance, but you'll easily have enough range to cover even a large home.
For this, we can thank the beamforming technology. Beamforming uses a chain of amplifiers, each of which is designed to broadcast the signal in a specific direction. The router is essentially directing the wireless towards the user, improving its range by ensuring that any 'dead zones' are located in an area where nobody is accessing the network.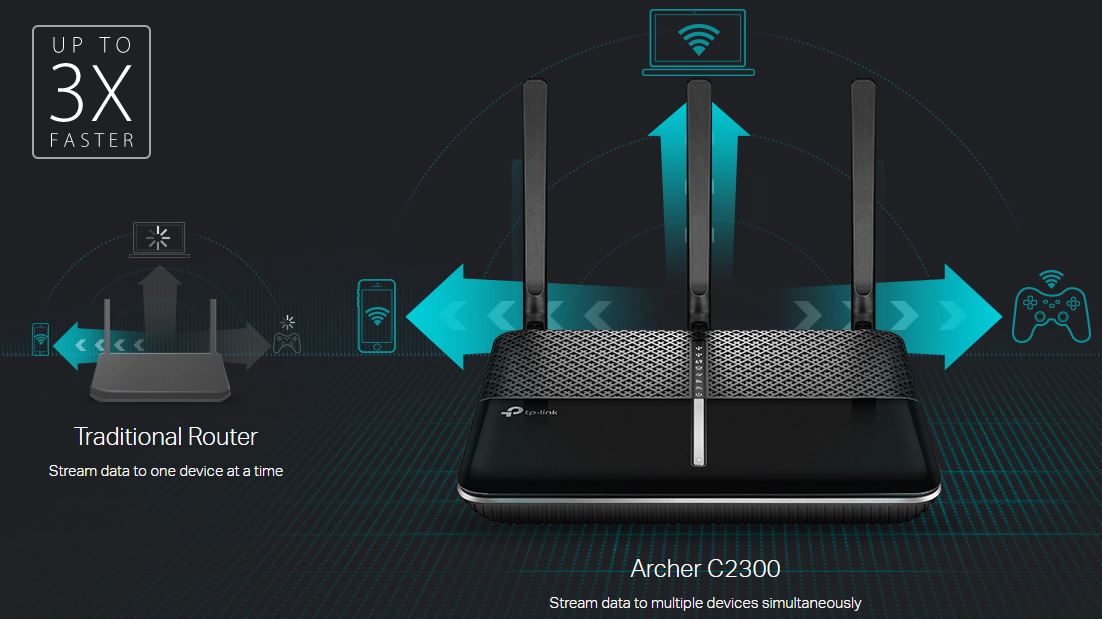 User Handling
We know how the story goes. Your internet is fast, and everything is working fine. But once the kids come home from school, suddenly your pages won't load and you keep getting disconnected.
Kicking them off Netflix isn't necessarily going to fix the problem. Most of the time, the issue isn't bandwidth. The issue is that inexpensive routers can't handle too many users.
Well, the C2300 is different. It's got MIMO technology, and a dual core processor. Each core handles a separate channel. When one channel is being overloaded by a heavy user, active users are distributed across the two channels. One person's heavy use can't slow down the entire network, and high traffic can't bog down the router.
With just a single online, our internet speed test gave us a 94 Mbit result. We then connected a second device, and started transferring files off a local network share. While this was happening, we repeated the speed test to get a 92 Mbit result. The second user's heavy usage barely impacted our internet connection speed, so dual channel MIMO did its job.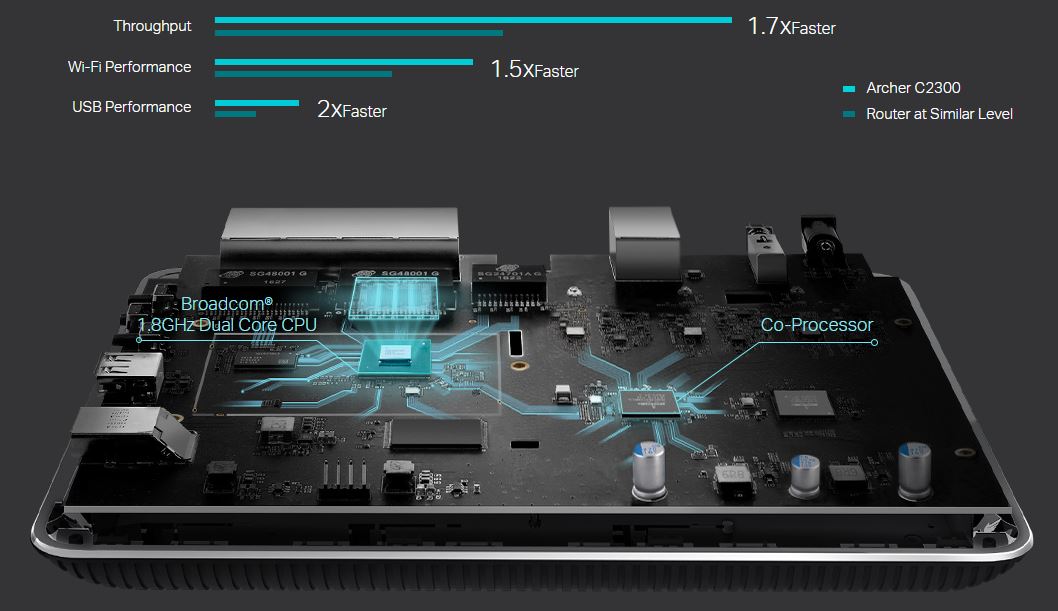 Advanced Features
If you're interested in playing with some of the more technical features, there are a ton of settings to mess with. You can log into the routers management console by typing tplinkwifi.net into your web browser. Here, the configuration will allow you to set it up as much more than just a router.
Want to extend your existing network? Configuring it as an access point allows you to connect it to an existing router using an Ethernet cable. It will then broadcast a second WiFi network, extending your range.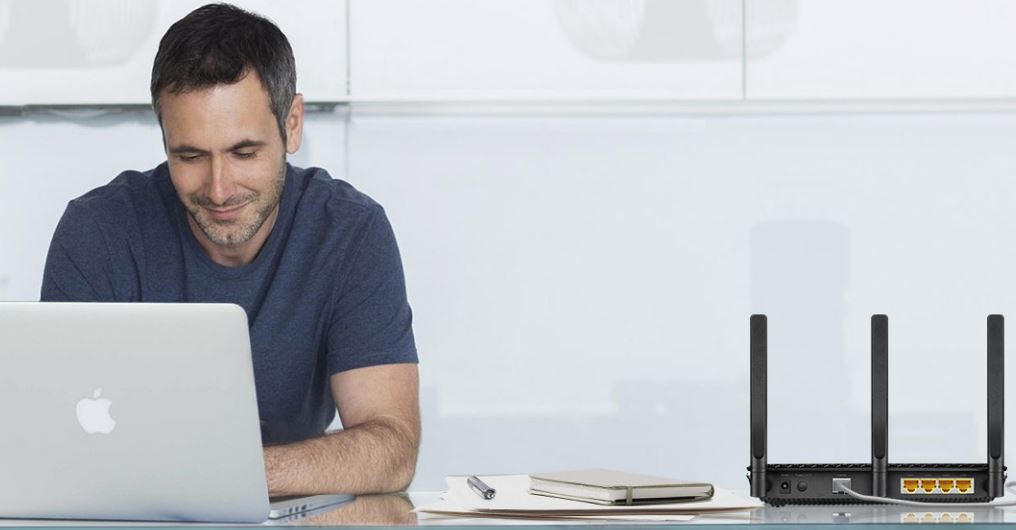 On the side, the two USB ports can be configured as a NAS drive. Plug in an external hard drive or flash drive, and every user on the network can now download, upload, or edit files stored on the drive.
If you want to get really fancy, you can route all of your connections through a VPN for security, bond two of the gigabit Ethernet ports to double the speed on a single wired connection, or set access restriction rules on a device by device basis. These are the kinds of features we find on commercial grade networking hardware, and having them bundled is a huge asset.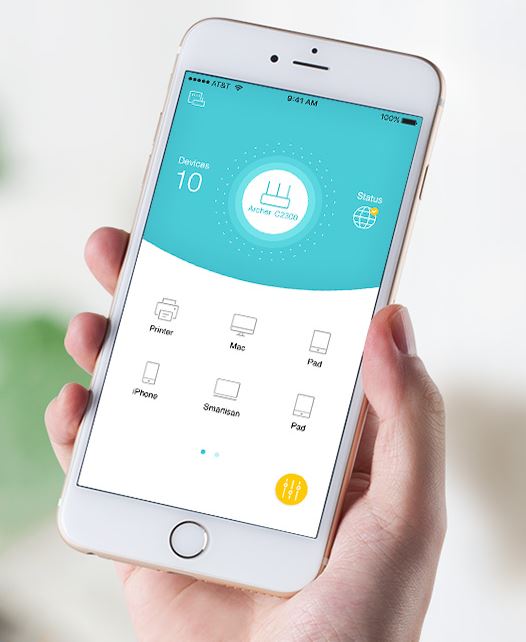 Disadvantages
Unless you're tech savvy, we don't recommend diving into the web control panel. There are some routers that have a simple, easy to use interface for advanced settings, but this isn't one of them. TP-Link's app lets you perform all of the basic configuration from your phone. But if you are looking to use it as a repeater or extender, you're better off buying a simpler device or asking a tech-savvy friend for help.
Final Verdict
The TP-Link Archer C2300 has really made us question what the average consumer needs in a router. On paper, it would seem like the Linksys Max Stream EA9300 (AC4000) would blow it out of the water. The Linksys has double the bandwidth, double the cores, a faster CPU, twice as many antennas, and more MIMO channels.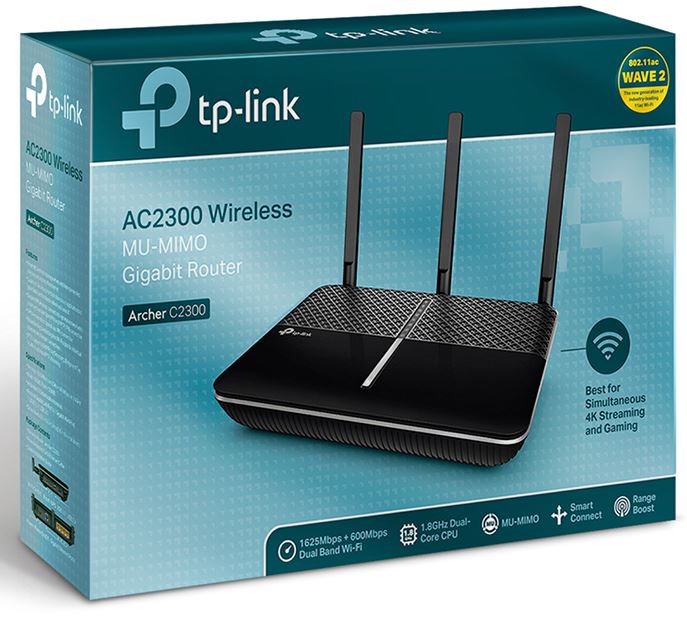 But for most users, these specifications don't matter. TP-Link didn't build a router that looked good on paper. They built something that performed well in real world situations.
Even with half the bandwidth of a high end model, this router is still fast enough to max out your internet connection. You can share files locally at high speed, game, and stream 4K content. Anything you'll want to do online, this router will enable you to do.
We'd recommend this router for any household user. Those with 4 or more users will appreciate the MIMO technology and dual core processor. Those with a large home will benefit from beamforming, resulting in full coverage of your whole home.
Who shouldn't buy this router? Houses with multiple, high volume users might want to look elsewhere. If you've got a 1 Gbps internet connection or more, run servers from your home, or have persistent, mission critical traffic to network shares, then you are one of the few who could benefit from a top end router.
For all the other home users? The Archer C2300 is the one to get. At the moment, this is the best value for your money that you'll find anywhere.
Meet Derek, "TechGuru," a 34-year-old technology enthusiast with a deep passion for tech innovations. With extensive experience, he specializes in gaming hardware and software, and has expertise in gadgets, custom PCs, and audio.
Besides writing about tech and reviewing new products, Derek enjoys traveling, hiking, and photography. Committed to keeping up with the latest industry trends, he aims to guide readers in making informed tech decisions.