Internet connectivity has become an essential part of our lives. When you find yourself in a situation where the internet isn't working quite the way you'd like it to, it's easy to become frustrated.
In the home, it's easy to get your network working exactly the way you'd like. We spend so much time there, that dropping a little cash on a high-end router doesn't feel like a large expense. For many home users, the modem and router supplied by their internet service provider is more than adequate.
When you're travelling, this isn't quite as simple. Often, hotels provide only a single wired Ethernet port. Alternately, maybe you're looking for a router to connect to your LTE modem. Whatever your needs, it's not always viable to carry around a full sized household router with you. What you really need is a portable travel router.
TP-Link has been in business for many years, producing routers that are both affordable and reliable. Their latest TL-WR902AC router is an affordable option that has some pretty impressive specifications. Today, we'll be going hands-on to find out if this is a router that can meet your needs.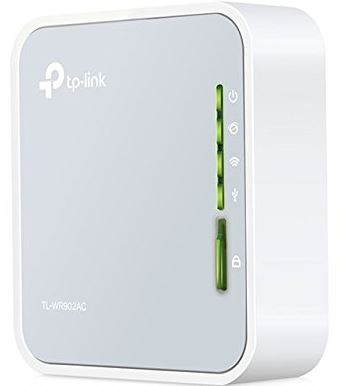 First Look
The sleek white case of the Tp-Link TL-WR902AC Travel Router is very modern and stylish. With it's shiny plastic and rounded corners, it's easy to see that this is a modern, up to date router. It's very compact, making it easy to throw in a bag or mount under the seat of your car. To top it off, the high end wireless chip and easy setup procedure make this a great starting point for anyone looking for a portable router. But to find out how it performs, we'll have to go a little more in-depth.
Design
As we mentioned, we were quite fond of the design of the TP-Link portable router. With many manufacturers opting for aggressive looking lines and matte black enclosures, the bright and cheerful case on this model was very appealing to the eye, and highlighted the simple design.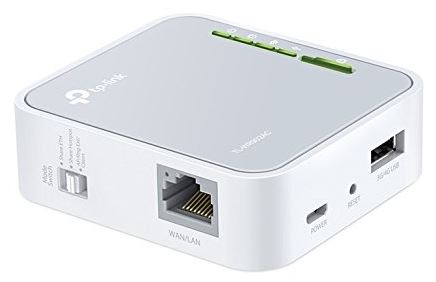 Although the design is very clean, TP link didn't skimp on any important details. On the face of the router, you'll find several indicator lights that show you what's going on under the hood. From left to right, you've got a power indicator, USB connectivity indicator, wireless activity indicator, internet connection indicator, and finally a security indicator – something that we'll explore shortly.
On the back, the design is simple as it comes. For ports, you've got a WAN/LAN port. This is the typical gigabit model, as is found on most routers. There is also a full size USB port, meant for connecting external drives. On the right, there is a micro-USB port which also servers to power the router.
Functionality
This router is meant to be used in all types of situations. If you're not a technical person, you'd probably find it frustrating to have to go in and change the settings to suit whatever network you're connected too. This is why you'll find the three-position rocker switch on the back. Labelled "mode," what this switch does is actually allow you to choose between three pre-configured options, each of which is suitable for a different environment.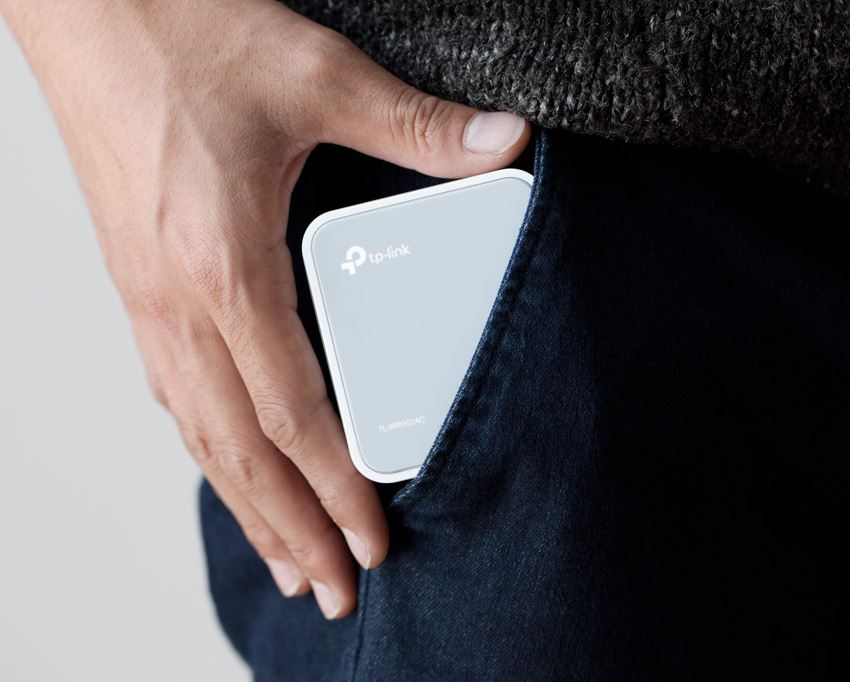 To help you understand how important this is, let's take a brief look at what each mode does. They are labelled "Share ETH," "Share Hotspot, and "AP/RngExt/Client".
Generally, most users will be using this router in the "Share Hotspot" mode. This means that the router handles all DHCP requests, assigning an IP address to every device on the network. In essence, everything connected to it would then be a part of it's own private network. This mode is ideal for when you're plugging it in directly to a modem. Modems are only designed to have one client. The router becomes the sole client of the modem, and all of your devices connect directly to the router. Virtually every household router is configured this way.
Sometimes, you're not going to be connecting directly to a modem. If you're connecting directly to an existing network, you'll want to choose one of the other two options. "Share ETH" is ideal for use in a public network. A hotel network would be the perfect example. Basically, all it's doing is converting your wired connection to a wireless connection. That being said, this mode isn't going to expose your devices to everything else on the network. You probably don't want your shared files to be viewable by anyone else in the hotel, so this connection mode will keep your network private.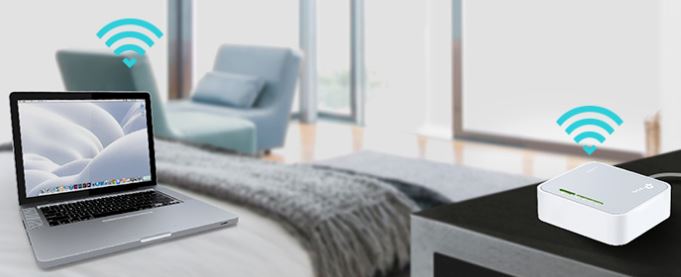 The last option, "AP/Rng Ext/Client" is similar to share ETH, but it opens the door to have communication with all of the devices on the network you're connected to. Let's say, for example, that you've got one dead spot in your house where you don't get a wireless signal. You can plug this modem into a wired port, and get access to the entire network as a whole. This is the choice you want to make if you trust the network you're connecting to. Ideally, it would be used in a home or office environment. In this example, the modem itself doesn't handle the DHCP. That would be handled by whatever router it's connected too.
There is even a wireless mode built into the AP/Rng Ext, Client. If you connect to a wireless hotspot, you can create a private encrypted connection between your laptop and the wireless hotspot. But encrypting your data, it's safe from anyone who is sniffing traffic on that network, which is an excellent layer of security.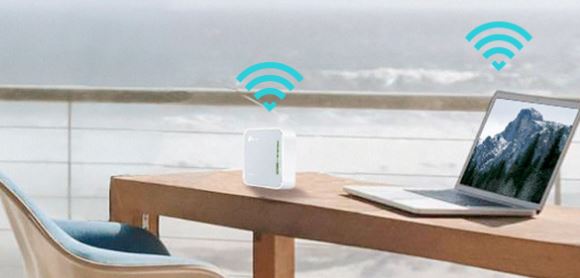 Connectivity
For the most part, the Tp-Link TL-WR902AC is fairly simple. But there are a few unique features that we though were pretty nice to have. First off, the full-size USB port. There are two things you can use this for. The most popular will be to connect a USB 4G or 3G modem. If you have one of those USB keys that mobility providers hand out, you can slap that into the side of this router as an alternative to gigabit Ethernet. This port also works with a cellphone in tethering mode, allowing you to save battery and extend the range.
But this USB port isn't used exclusively for a modem. You can also use it with an external hard drive as a NAS. Want to share your 2TB movie collection wirelessly? No problem, just slap this router on it and you're good to go.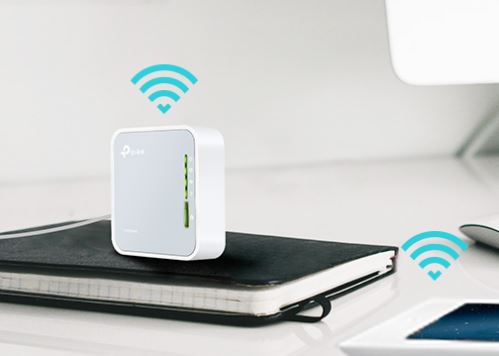 Performance
Just how fast is the Tp-Link TL-WR902AC? Well, it's not the fastest on the market. But it's pretty darn close for most applications. The maximum theoretical bandwidth of this router is 750 Mbps. In real world test, we were getting close to 680 Mbps. This is due to the 300 Mbps throughput on the 2.4 Ghz channel, and 433 Mbps throughput on the 5 GHz channel, plus a little wiggle room for overhead. Whether we'd plugged it directly into our cable modem or used an LTE modem, we didn't find that the router slowed us down at all.
Because both of these two channels are supported, range was also quite good. Despite its compact size, it's powerful enough to use in a full-size home.
Disadvantages
The only real disadvantage comes from its size. If you're trying to get WiFi in a very large area, or in an apartment or other building with concrete walls, you'll find that you won't' get the same range you would with full size routers.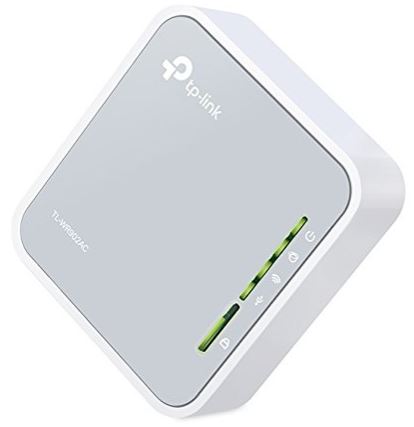 Final Verdict
If you're looking for a portable router, the Tp-Link TL-WR902AC is one of the best on the market. Although it has all the same features as any other high end router available through the web interface, the easy switch allows you to choose between one of three handy modes. This makes the router accessible for even non-technical users, drastically expanding the functionality and usability of the router.
If you're looking to use it with an LTE modem, we'd highly recommend the Netgear LTE Modem 2120. In our tests, we found this modem to be incredibly high performance, and it's compact size makes it a perfect match for this portable router.
Still looking for more? Be sure to checkout our reviews of the best travel routers.