Finding a good pair of budget headphones can be a challenge. This isn't because of some supply chain shortage or a dearth of manufacturers. In fact, there are literally thousands of options on the market. The problem is that with so many options, it becomes tough to sort out the good products from the junk. And for every worthwhile affordable pair of headphones, there are plenty of total duds.
The reason for this is simple. Headphones are cheaper to manufacture than most consumer products. Most of the components are very affordable if you buy them wholesale. So startup companies buy up various parts, mold their own headphone shells, and install the parts inside. You could do this in your basement if you wanted to. But creating a functioning set of headphones and creating a good set are two different things.
Today, we're going to review and compare two affordable sets of Bluetooth headphones. We'll begin with the Tuitager Bluetooth Headphones, which boast a 60-minute battery life and 6 EQ modes. Then we'll look at the KVIDIO Bluetooth Headphones, with their internal aluminum slide and dual-device support.
To find out which one is best, we'll take a deep dive into both of their features, functions, benefits, and drawbacks. Once we've given them a thorough evaluation, we'll have enough information to deliver a fair verdict. Let's get started, and see how these headphones stack up!
Tuitager Bluetooth Headphones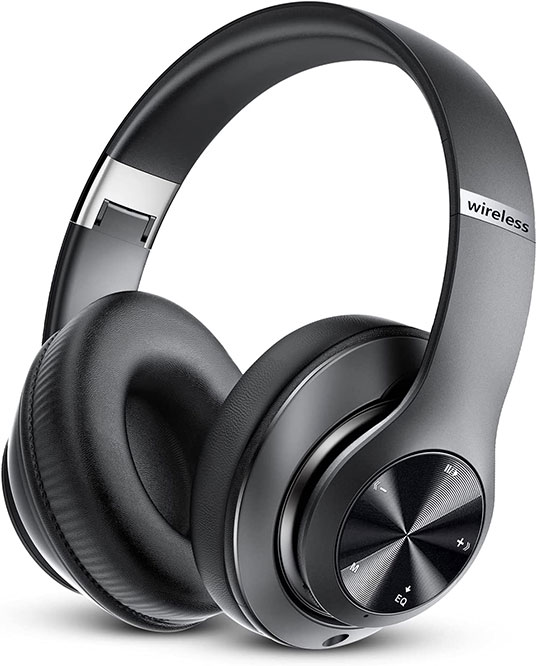 Key features:
All-plastic frame available in 4 colors.
60-hour battery life.
40mm drivers.
6 EQ modes.
Built-in FM radio and Micro SD functions.
The Tuitager Bluetooth Headphones are constructed entirely from plastic, including the inner slide. On the one hand, this makes them exceptionally lightweight, at under half a pound. On the other hand, we couldn't help but worry a little bit about the long-term durability. That said, you can still extend the head band to fit a variety of head sizes. And with a hinge on each side above the ear cups, you can collapse the whole thing for storage.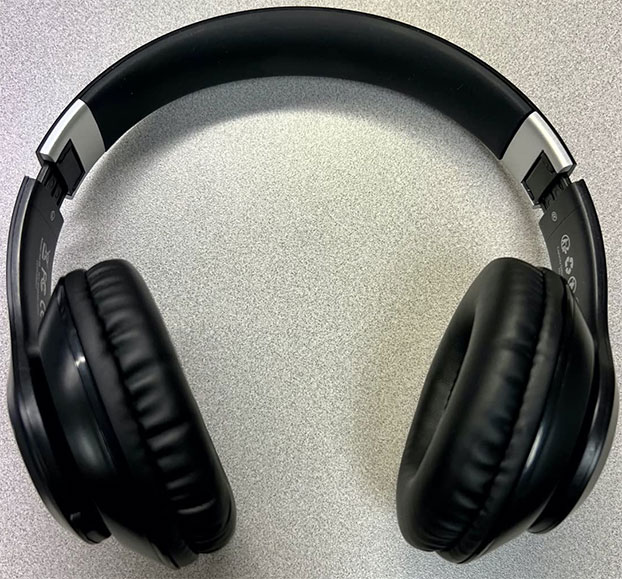 You can choose from four colors: black, blue, silver, or rose gold. The ear cups themselves are large and circular, and will fully enclose all but the largest ears. They're thickly padded, with a PU leather shell that covers a fat memory foam cushion. Then again, they don't pivot or swivel. Depending on the shape of your face, this could end up leaving a gap or creating a pressure point.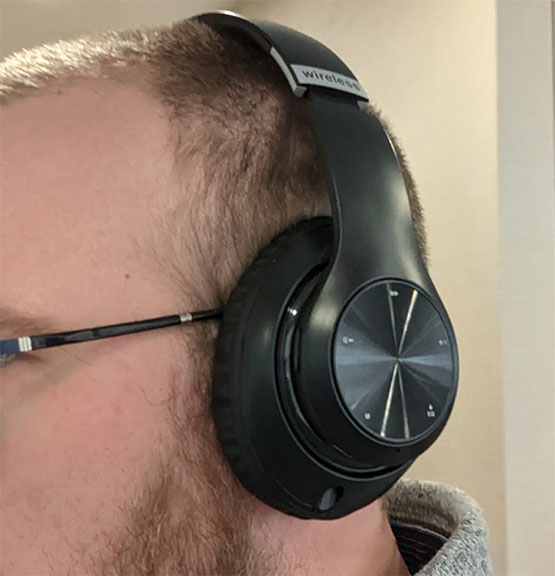 The controls are all located on the flat outside plate on the left ear cup. This circular pad has five soft touch control zones, which are easy to mix up if you're working by touch. But once you get the hang of it, the controls are actually pretty easy. The top segment consists of a play/pause button, which also answers and ends calls. To the top right and top left, there's a pair of controls to skip tracks and adjust the volume. At the bottom right is an EQ adjuster, with a mode button at the bottom left to switch between audio sources.
Along the bottom edge of the same ear cup, you'll find a physical power button. You'll also find the USB Type-C charging port and 3.5mm aux port in the same general area. A USB Type-C cable and a 3.5mm aux cable are included in the package.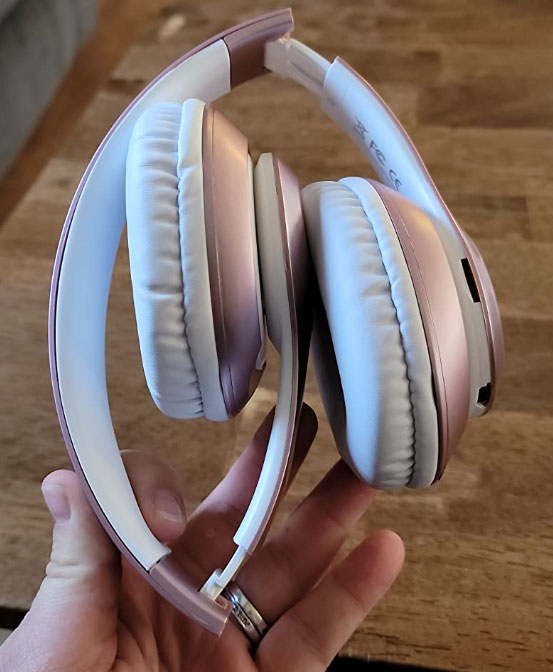 Battery, Connectivity, and Audio Quality
The Tuitager headphones have an internal rechargeable battery that can last for up to 60 hours. The exact duration largely depends on your usage patterns. If you're constantly banging away at maximum volume, you can expect a shorter battery life. But for listening at moderate volumes, 60 hours is very achievable. When your battery does finally run dead, it will fully charge in just 2 hours. So as long as you have somewhere to plug it in now and then, you should never run out of juice.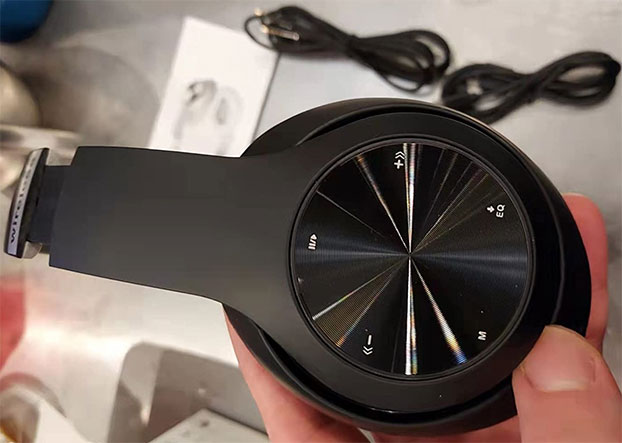 These headphones connect via the Bluetooth 5.0 protocol. This is the current standard, and has a few benefits over older Bluetooth versions. To begin with, it has a more stable, for fewer dropped calls and random disconnections. It allows for higher-bitrate audio, so you can listen to HD files if you want top-tier quality. It also boasts much-reduced latency, which makes the headphones suitable for gaming. Alternatively, you can connect via a 3.5mm aux cable. This cuts the latency to zero, and allows you to listen without draining the battery.
Using the Mode button, you can switch over to FM radio mode. This way, you can listen to local sports, traffic alerts, and other radio stations. Another press will switch you over to the Micro SD card if you've installed one. You can load a card with MP3 files, insert it in the headphones, and listen without the need for an internet connection.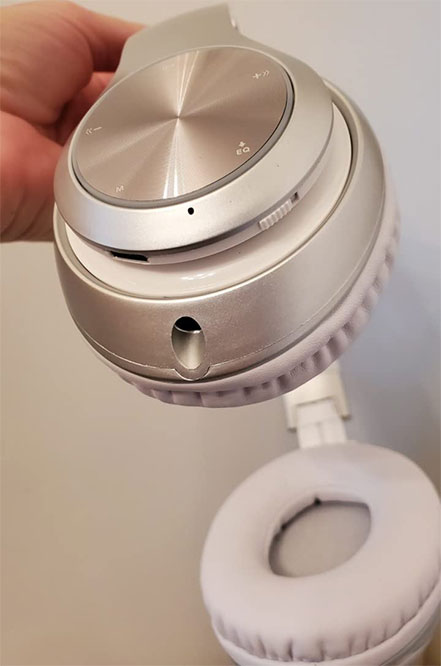 The 40mm drivers provide very good audio quality for the price. It's not what you'd get from a pair of studio-quality cans, but it's excellent for an affordable set of headphones. Using the EQ button, you can switch between six different pre-set EQs. These are optimized for pop, rock, jazz, classical, vocals, and bass boost. The only thing we didn't like was the volume. Even at the lowest level, it's fairly loud.
If you want something a little bit different, consider the OneOdio A10. They boast a powerful ANC function with a transparency mode, and they support dual Bluetooth connectivity. They also last 45 hours at 80% volume, nearly as long as the Tuitager cans. That said, they cost more, and they're a bit bulky.
Pros:
Impressive battery life.
Good audio for the price.
Collapsible, portable design.
FM radio and Micro SD card playback.
Cons:
Plastic inner frame is a bit flimsy.
Minimum volume is still pretty loud.
KVIDIO Bluetooth Headphones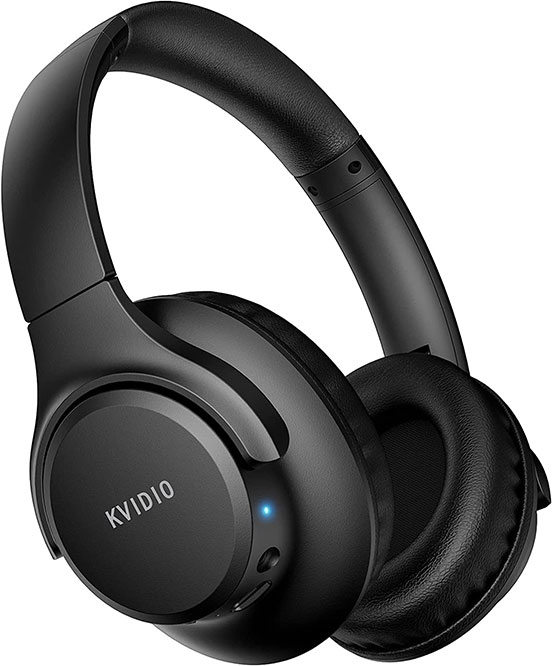 Key features:
All-plastic frame with aluminum slide, available in 4 colors.
55-hour battery life.
40mm drivers with bass boost.
Supports dual device connections.
The KVIDIO Bluetooth Headphones have a similar all-plastic design with a folding hinge above the ear cups. However, they feel a bit more sturdy, with an inner slide that's made from aluminum, rather than plastic. So when you expand them to fit a larger head, they feel nice and sturdy. Even so, the hinges still make them suitable for easy storage.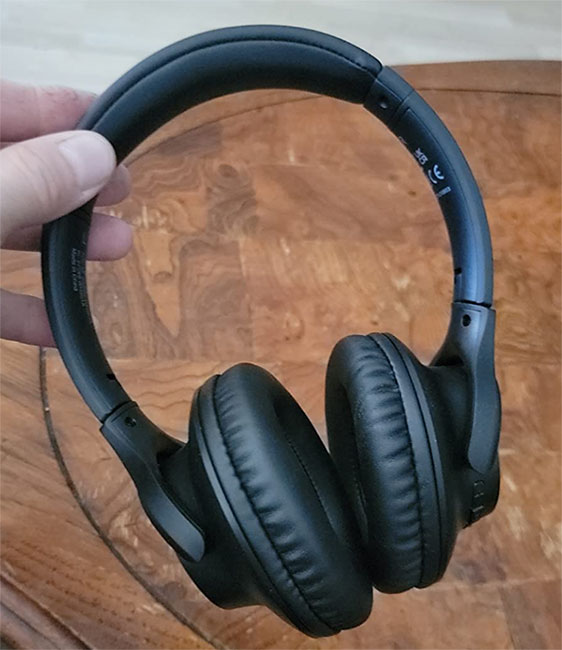 You can choose from four different colors: black, blue, white, or rose gold. The ear cups themselves have an oval shape that will accommodate most ears. The protein leather shells cover a soft memory foam core that will conform to your face. And since they pivot up and down, the cups are able to accommodate a variety of bone structures.
All of the controls are located on the left ear cup, along the front edge. There are three buttons altogether, and they're physical, clickable buttons, not soft touch controls. In the middle is a multi-function button that plays and pauses music and answers or ends phone calls. In front and behind are a pair of buttons that double as track-skipping and volume controls. These are a bit twitchy, and there's a learning curve; it's easy to skip tracks when you're trying to adjust the volume.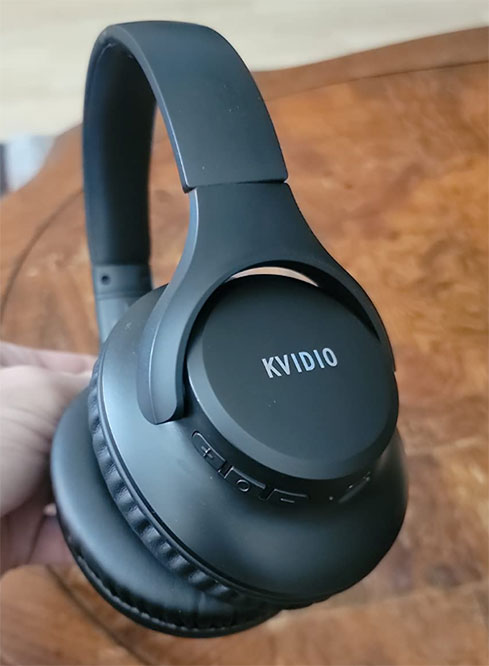 Behind the controls are a pair of ports. There's a USB Type-C charging port, along with a 3.5mm aux audio input port. A USB Type-C and 3.5mm aux cable are included in the package, so you have everything you need to get started.
Battery, Connectivity, and Audio Quality
Inside of the KVIDIO headphones is a 500mAh battery. That's fairly small, but the built-in power-saving circuitry is extremely effective. At moderate volume, you can listen for up to 55 hours, which is a very long time. In theory, you should never be forced to run the battery completely dead. But if you do, it will fully charge in just 2½ hours.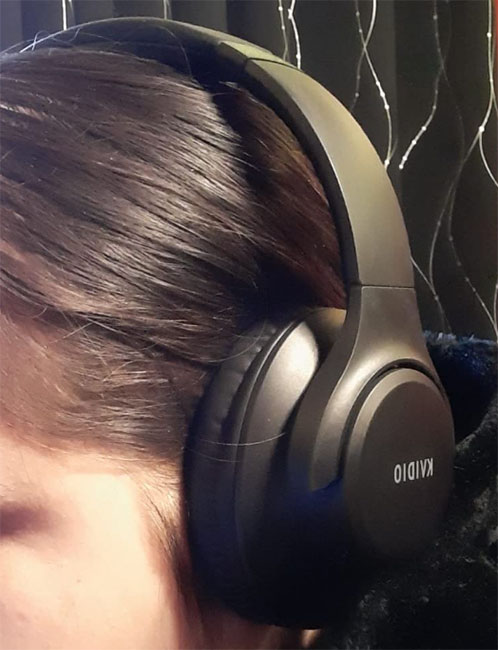 These headphones utilize the Bluetooth 5.2 protocol. This protocol has all the benefits of Bluetooth 5.0, plus a little extra. It has even lower latency, which makes it the protocol of choice for gamers. Not only that, but KVIDIO's headphones can be paired with two devices simultaneously. You can pair with your PC while you're working, but still be able to receive calls from your smartphone. Using the 3.5mm aux cable, you'll only be able to connect to a single device. But the latency will be further reduced, and you can listen even with a dead battery.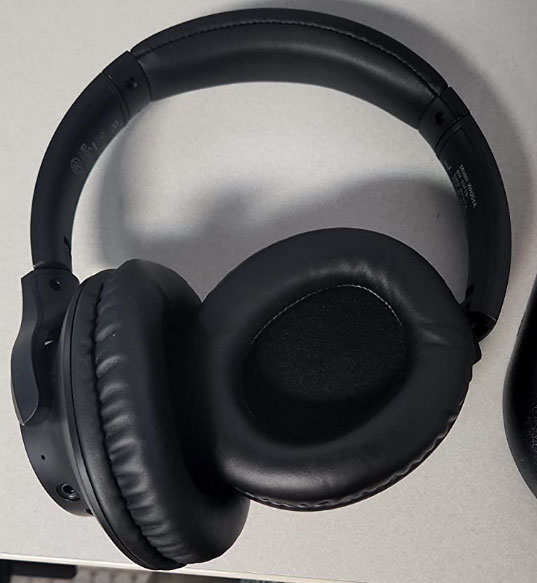 The 40mm drivers put out surprisingly good audio, with powerful bass and a reasonably wide soundstage. Considering the price, we were very impressed. That said, the volume isn't that loud when you're using a Bluetooth connection. If you want to pump up the noise, you'll need to use the 3.5mm aux cable. You also get the benefit of omnidirectional mics, which provide very good call quality.
If you want better situational awareness while you're listening, check out the Truefree F1. These bone conduction headphones transmit sound directly through your skull, leaving your ears open. They last for several hours on a full charge, and they utilize the Bluetooth 5.3 protocol.
Pros:
Good audio and call quality for the price.
Long-lasting battery.
Comfortable, ergonomic fit.
Can connect to two devices simultaneously.
Cons:
Twitchy control buttons.
Volume level is limited on Bluetooth.
Which Headphones Should You Choose?
Depending on your needs, either one of these Bluetooth headphones could be the right choice for you. But what is it that sets them apart? Let's go over what we've learned about each one of today's options.
We started out with the Tuitager Bluetooth Headphones. These headphones stand out first and foremost for their 60-hour battery life, which is exceptionally long. They offer decent audio quality for the price, with six EQ modes to choose from. We also liked the built-in FM receiver and Micro SD card slot. You can listen to radio, or jam out to MP3 music without the need to burn through your phone data. And with their collapsible design, you can take these headphones pretty much anywhere.
After that, we looked at the KVIDIO Bluetooth Headphones. These headphones last almost as long, and the audio quality is noticeably better. You don't get the benefit of an FM receiver or Micro SD playback. But you do get lower-latency Bluetooth 5.2 audio and a more flexible set of ear cups.