If you're looking to build an immersive gaming experience, a high quality gaming headset is a must. For online play, the microphone is your primary source of contact with your teammates. As games become more and more advanced, audio is being integrated as an essential part of the gaming experience. You might be able to hear an enemy vehicle approaching from a distance, or navigate your way to the enemy by following the sound of gunfire.
Turtle Beach is one of the largest manufacturers of gaming headsets. Their products range from the premium, commanding a high price tag but offer only the best possible audio experience. Others are more economical, which meet basic needs for rock bottom prices.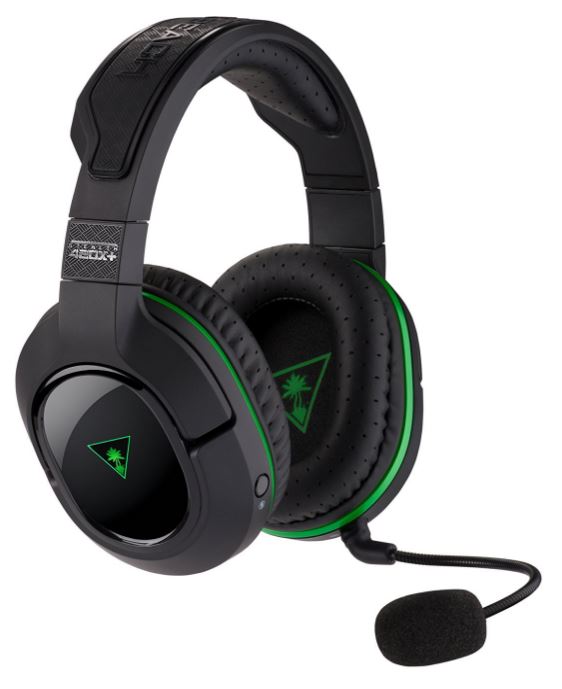 The Turtle Beach Stealth 420X+ is an upgrade to their popular 420X headset. This product was known for being one of the best values in the headset market. Neither a premium not an economy headset, it is actually a combination of the two. Reviewers felt that it offered the best sound quality possible at a price most gamers could afford. With the 420X+, they've taken one of their most popular models and added a couple improvements.
First Look
When designing the 420X+, Turtle Beaches motto was probably "If it ain't broken, don't fix it." The physical design of the headphone is nearly identical to the model it's replacing. This means you get the same key features as their previous best-seller: Crystal clear wireless audio, full bass extension, an attractive design, mic monitoring, and 15-hour battery. But this isn't exactly the same headset, as Turtle Beach has added a couple features inside the headphones.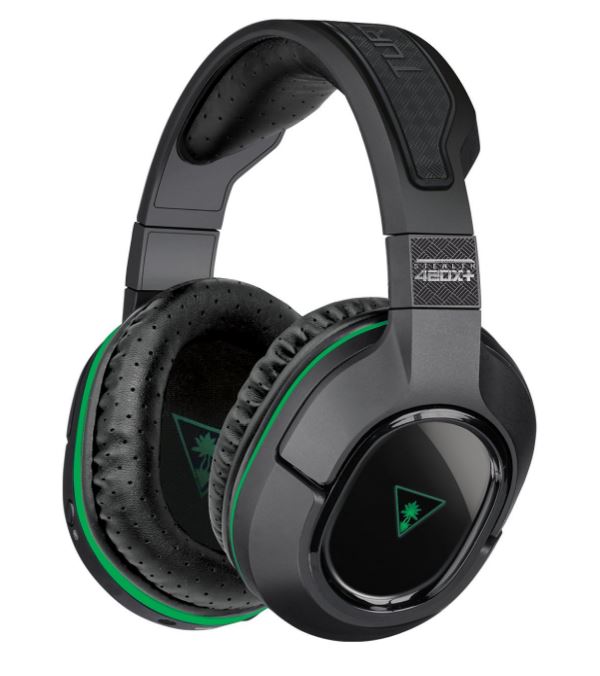 First, you've got their improved audio processor. Not only does this improve the range of the wireless connection, but allows some advanced signal filtering. This application is put to use with their trademark Superhuman Hearing feature. What this does is amplify soft sounds. Things like enemy footsteps approaching from behind, or a magazine being removed from a gun suddenly become clear and audible. For highly competitive gamers, this just could be the edge that you need.
Audio Quality
One of the strengths of the 420X+ gaming headset is the sound quality. High frequency sounds like breaking glass or screeching tires sound clear and sharp, but not harsh or distorted. The mid range, which is commonly undefined and muddy on budget headsets, was well presented and silky smooth. This means that speech is clear and easy to understand. Even in a noisy environment where there is lots of commotion going on, it's easy to pick out the important sounds. Finally, the bass is tight and encompassing. Explosions have impact, and music is hard-hitting.
This is not to say that this is the best audio experience you can get. There are premium headsets on the market that cost many times what the 420X+ does, and they absolutely offer some improvements. But the sound is well above adequate, and provides an enjoyable and immersive gaming experience. There are other headsets on the market that offer similar level of audio quality, but they all cost significantly more than the 420X+.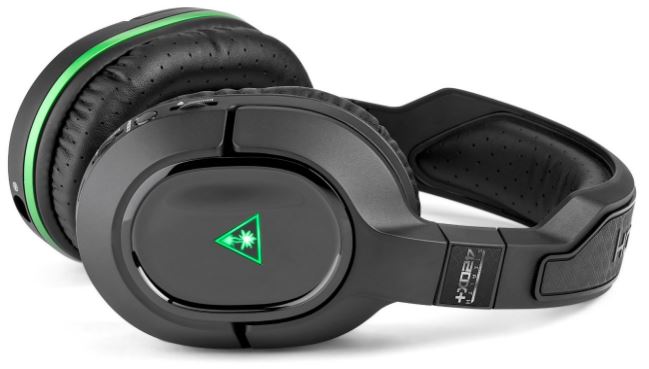 One of the things that is new with this model is the Superhuman Hearing feature. By processing the audio signal, subtle atmospheric sounds will suddenly become loud and pronounced. The feature works exactly as described, but you probably don't want to use it all the time. With Superhuman Hearing enabled, everything is loud. Every tiny little atmospheric tweak made by the sound designers is played at the same volume as a gunshot or explosion. But it's simple to use, as there is a handy little button on the side of the ear cup to turn it on and off. We found this feature to work best with FPS games, particularly Halo and Titanfall. We tried Doom as well, but the blaring guitars and aggressive atmosphere did not lend themselves well to the sensitivity of this feature.
The only disadvantage to the 420X+ is the lack of surround sound. Since this headset uses a USB source audio signal for the audio transmitter, only stereo is broadcasted. We'd like to see how the Superhuman Hearing feature works when combined with 7.1 surround. The two features seem like they go hand in hand. But it is important to remember that this is an affordable product. We've seen many surround sound headsets in this category that cut too many corners and offer a sub-par audio experience. A high quality stereo headset is probably better than a low quality surround sound experience.
Microphone Quality
The microphone is an excellent model for this price range. It's directionally optimized, so it doesn't have "dead spots" like some other mics. No matter where you place it, the sound is amplified or reduced to create a clear transmission. Like many other headsets, Turtle Beach offers Mic Monitoring with the 420X+. This means that you can hear your own microphone output mixed in with the regular audio. This makes speaking feel much more natural, and there is no need to worry about speaking to loudly or too softly.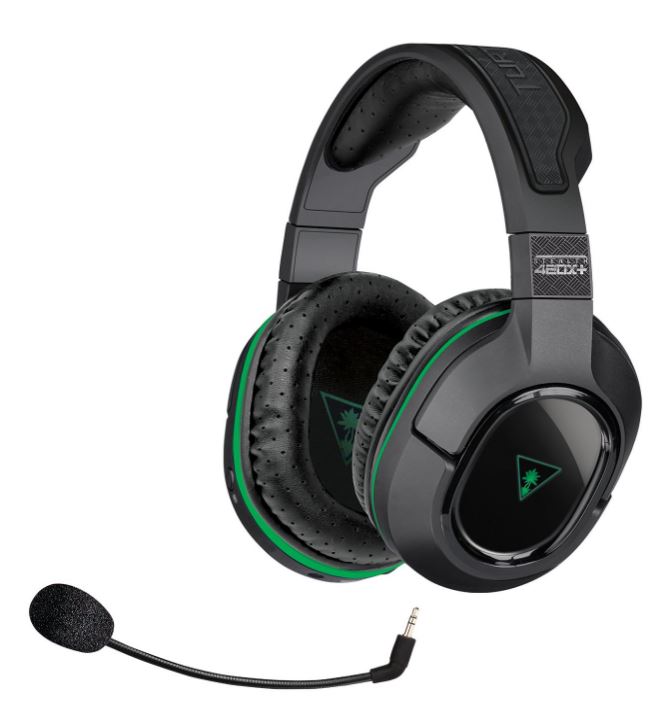 The microphone is attached using a sturdy, flexible cable. It's quite long, so you'll be able to adjust it for whichever placement suits your needs. Since the mic is so sensitive, we didn't find placement to be as important of an issue as it is with other models. If you're using the headphones for music, movies, or single player games, the mic can be removed.
Design
While this headset uses many of the design cues common in the gaming industry, the visual design is a little more subdued than other products. There is nothing that is aggressively "in-your-face" about the headset. There are a few subtle touches that give the headphone a slightly more serious look. Primarily, it's the green band around the ear cup and the textured rubber matt on top of the headband that indicate these headphones mean business. But overall, they still retain a reasonably professional appearance. They are the type of headphone you wouldn't mind wearing in public.
Build Quality
The headphones are reasonably durable. You might not want to subject them to any excessive abuse, but they should have no problem holding up to daily use. The plastic is fairly lightweight, and the ear cups are solidly put together. The headband is just stretchy enough to be comfortable, but not so flexible that they fall off your head. Thanks to the rubbery pad on top of the band and the matte finish, they can be tossed into a backpack without worrying about any special carrying case.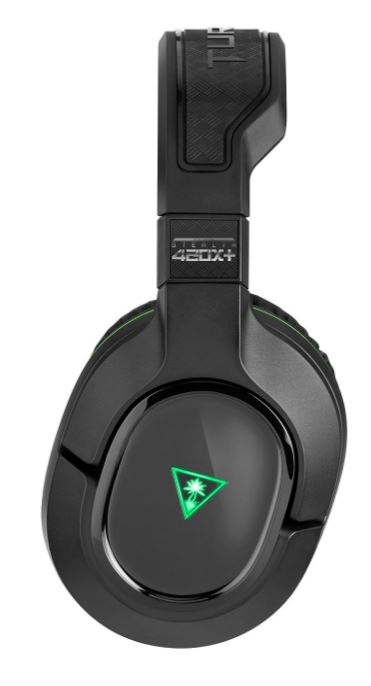 Functionally, the build quality is fine. But the headset doesn't really give you a premium feel. The mechanism for adjusting the extension of the ear cups is a little weak. Definitely not as solid as some. They are light and a little cheap feeling. The buttons, while easy to access, are somewhat squishy in response. But perhaps we are being a little too picky. When using these headphones, it's easy to forget that you are using a mid-range product. But when you hold them in your hands, the build quality is exactly what you'd expect for the price.
Usability
Turtle Beach spent a lot of time thinking out the 420X+, and as a result it is very simple to use. Setup literally takes a few seconds. You plug the included USB dongle into a free port on your Xbox one, then you turn the headphones on. It's that easy. In wireless mode, the headset will last for 15+ hours. When you need to charge, you just plug the included micro-USB cable into your headset and the other end into any free USB ports. The included cable is quite long, so it's possible to have them plugged into your Xbox while you play, depending on your room layout. This will, however, take up both USB ports on the Xbox, and will only work if you are using a wireless controller. Fortunately, you won't need to be plugged in for long as charging only takes three hours from empty.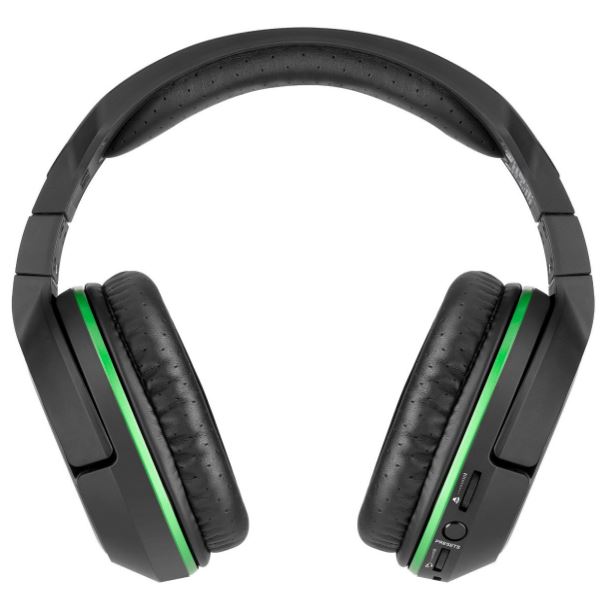 There are buttons on the side of the ear cups that allow you to control a few of the features. A "Presets" button on the right ear cup lets you choose from one of four audio settings – bass boost, bass and treble boost, vocal boost, and neutral. On either side of the preset button is a knob that allows you to change the headphone or microphone volume. The other ear cup has a button that will enable the Superhuman Hearing feature. Finally, you have the charging port and a 3.5mm jack for use with an auxiliary cord.
Final Verdict
It's very refreshing to see a company that is so clearly focused on the customer experience. There are so many gaming products out there that are purely marketing and hype. The Turtle Beach Stealth 420X+ Gaming Headset delivers incredible sound for a surprisingly low price. It's predecessor, the 420X, was already known as one of the best values in gaming audio. With the 420X+, they've simply made a few nice little updates to a respected headset. If you're primarily concerned with getting the best possible gaming experience in a functional and easy to use package, this is absolutely the headphone for you.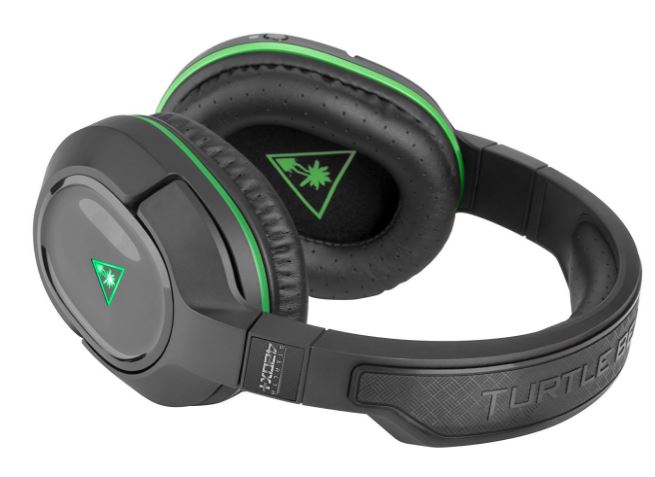 Unfortunately, there are a few small drawbacks. First, this headset will only work with the Xbox One. PS4 owners will have to look elsewhere. While it does make some small improvements on the 420X design, these are fairly minor. If you need a headset right away, there is nothing wrong with the 420X. If you can wait until October 2nd, you'll be gifted with a couple nice features that only further establish this headset as the best bang for your buck.
Meet Derek, "TechGuru," a 34-year-old technology enthusiast with a deep passion for tech innovations. With extensive experience, he specializes in gaming hardware and software, and has expertise in gadgets, custom PCs, and audio.
Besides writing about tech and reviewing new products, Derek enjoys traveling, hiking, and photography. Committed to keeping up with the latest industry trends, he aims to guide readers in making informed tech decisions.