Live streaming video gaming is becoming an increasingly bigger phenomenon in the online world. Already some forty-five million gamers go on Twitch every month to stream, watch, and chat about their favorite games. And that's just one streaming platform, there are many others platforms, like YouTube gaming, just to name one. But streaming is traditionally something that was done from a PC and specific games like DOTA, Counterstrike, and StarCraft seem to dominate the streaming scene.
But with the newest generation of consoles, streaming from consoles finally became a reality. Microsoft's Xbox allows gamers to download a free Twitch app and begin streaming just by using voice activation. Sony's PlayStation allows gamers to link their console with their Twitch account and begin streaming with the press of a button.
Being a good-quality streamer requires good equipment; a high quality camera, a decent microphone (the ones that come with the consoles may not be good enough), etc. However, because of the relative newness of console streaming, there's a lack of quality console streaming equipment.
Thankfully, Turtle Beach has decided to rectify this by producing their very own universal digital USB streaming mic. Turtle Beach has a long history of making quality gaming headsets, mics, and sound cards, so it's not surprising that the first console streaming mic is coming from them. Today we're going to explore exactly what it has to offer and go into detail regarding what it's fully capable of.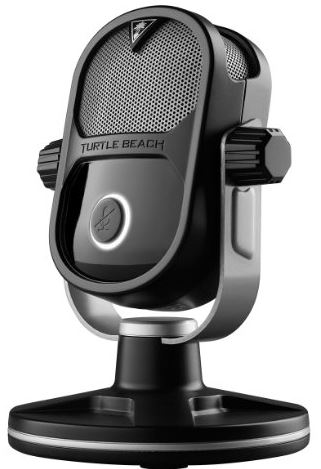 What's Included?
3 meter USB Cable for connecting the mic to the consoles or your PC.
Easy to read guide, intended to help you get the mic working as quickly as possible.
Universal mounting adapter.
Look and Feel
The Turtle Beach Streaming Mic is fairly lightweight and compact. With dimensions of 0.4 by 0.6 inches it's incredibly more compact than any average streaming mic; but that's understandable given that this mic is intended for consoles first and foremost. It feels light in your hand, and can easily be moved around.
Furthermore, because it utilizes a universally accepted USB connection, it's very easy to maneuver the mic, or just completely change your entire setup. In terms of it's appearance, you're quite limited; there are only two color options, black or silver. It's not revolutionary by any means, and it looks fairly standard in terms of design, size, and appearance.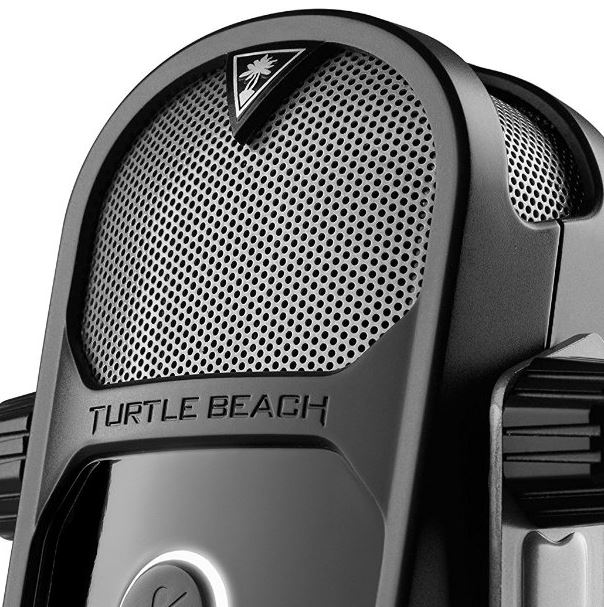 Universal Compatibility
While many of Turtle Beach's headsets have worked with both Sony consoles and Microsoft consoles, Turtle Beach has sometimes tended to lean towards Sony in terms of console headsets. Just two years ago Turtle Beach agreed to manufacture Sony's official PS4 headsets. But console gamers will be happy to know that it works well on any console. The mic boasts universal plug and play compatibility with PlayStation, Xbox, PC, or Mac.
Additionally, it works through a simple, easy to use USB connection, you just simply have to plug it into a USB slot, and it'll provide well regardless of what console or computer you plug it into. There's also an easy to use switch on the back that lets you change the mic from Xbox-specific settings to PS4 and PC settings.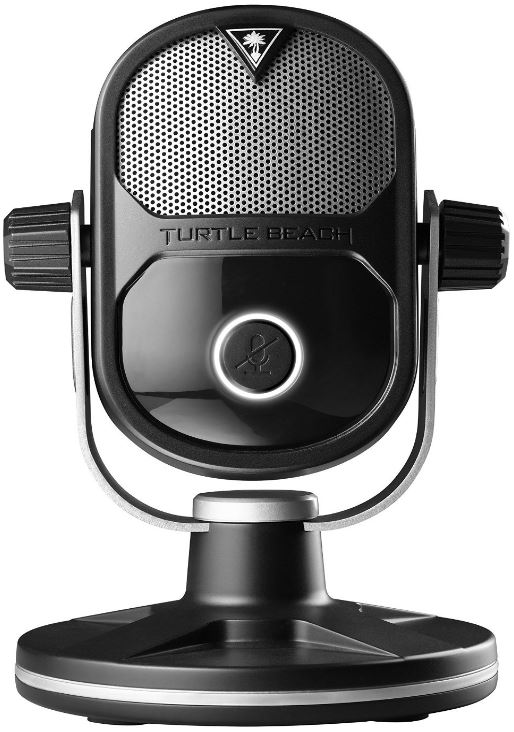 Versatility
The Turtle Beach streaming mic is the first professional, dedicated console streaming mic, designed with Xbox and PlayStation streamers in mind. But that doesn't mean its use is just limited to console gamers or gaming in general. It's a high quality mic that can be used to fulfill a number of different roles and can be used for a wide variety of uses – Gaming, Podcasts, YouTube, etc. Overall, even though it is marketed as a streaming mic for consoles, and console streaming is undoubtedly the main function of it, it can be used as a general, all-purpose microphone for any occasion.
Mounting
One of the more important parts of streaming is being able to mount your mic so that it is comfortably close enough to you to pick up your voice clearly. At the same time, you do not want the mic really close to your face, making you uncomfortable or interfering in the stream in any way.
Thankfully, the Turtle Beach Streaming Mic comes with numerous mounting options. There's a universal mounting adapter in the box, meaning the mic can be quickly and easily transferred into most audio configurations. While it's compatible with most standard 5.8 inch microphone stands and boom arms, none of these will be included with the mic itself and will need to be purchased separately. It can easily be mounted on a table, a desk, or you can choose to hang from a boom. Realistically, it can be made to fit into any streaming setup with ease.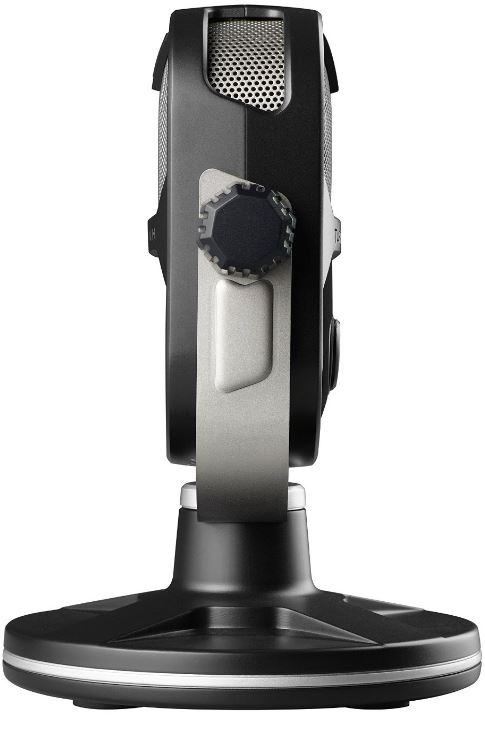 Headphone Compatibility
For some games it's essential that you have the ability to clearly hear what's going on in the game while you're in the middle of the action. When you're streaming you want to be able to also listen to the important sound effects within the game that your audience is also hearing. At the same time you need to manage and keep a close eye on the specific audio levels, which may be difficult to do when you're listening to the audio through speakers.
That's why the Turtle Beach streaming mic (and most high quality streaming mics) include a headphone jack in the back. The built in headphone amplifier has no latency and allows the streamer to keep a close ear on audio levels relating to the game and their voice.
Good-quality headphones are another pretty essential part of being a decent streamer. Any would-be streamer will want to find a quality pair of professional headphones to go along with the mic. It's easy since the equipped standard 3.5 millimeter headphone jack will support virtually any pair of headphones that you'd like to use.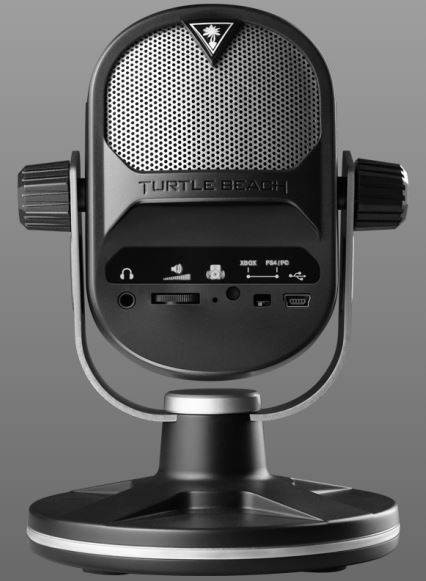 Voice Quality
Of course the most important factor to consider when looking at any microphone is how well it picks up your voice and how well it makes you sound. Turtle Beach is known for its high quality sound technology and the streaming mic is no different. It's equipped with studio level technology, the digital signal processing allows you to easily balance EQ, as well as gain and compression. The mic can also support multiple pickup patterns for different applications and environments due to its dual-capsule array.
Additionally, it comes equipped with high definition, adaptive voice pickup; referred to as "TruSpeak Technology" by Turtle Beach. This means that the mic can easily pick up your voice with excellent clarity, regardless of whether the mic is mounted right in front of you, beside you, or on a boom.
This is important feature for any streamer, because the mic cannot be too close, otherwise it'll pick up things like typical mouse and keyboard noises – no audience wants to hear that. For a streamer, it's crucial that the mic be powerful and able to pick up voices from different distances and angles.
You may also be wondering why anyone would use this mic over one of Turtle Beach's many headsets, after all the technology is no doubt similar. The main reason to invest in this mic, even if you already own a Turtle Beach headset, is that microphones offer a much greater degree of control over sound settings and sound quality. For dedicated streamers, a good quality mic is truly a must have.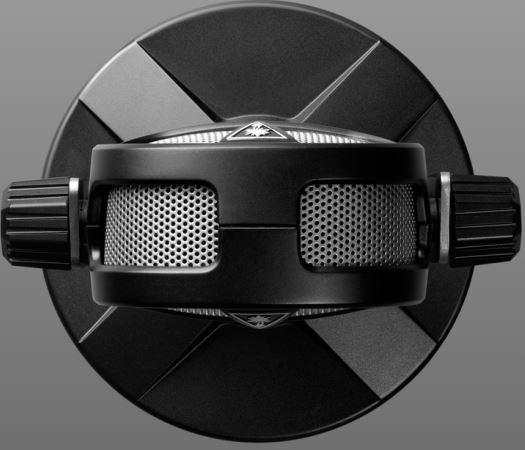 Personalize Your Stream
When you configure the mic, you can download the optional "Ear Force Audio Hub" software that's offered by Turtle Beach. The download is very quick and very simple to configure. Once you download the software you can begin customizing a wide array of specific mic settings.
In addition to the voice presets that the software comes with, the software also allows you to make numerous volume adjustments, lets you change audio settings based on what game is being played, and many other customizable features that dedicated streamers will find quite useful.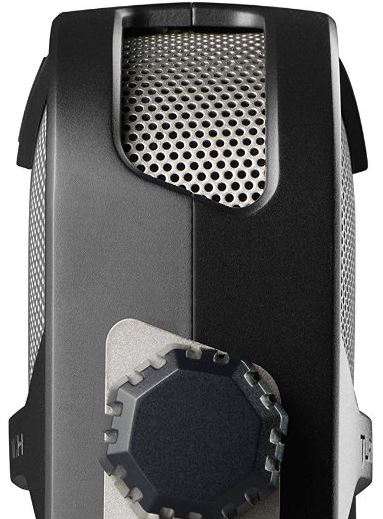 Conclusion
Turtle Beach is taking a serious leap by making the very first streaming microphone designed for console gamers. Streaming is still primarily a PC activity, even though the amount of console streamers are growing. It will be interesting to see how the mic is received amongst the streaming community, and whether console centric streaming equipment becomes popular. Although some may say that it's priced a bit high, the Turtle Beach Universal Streaming Mic delivers outstanding quality with fantastic clarity that's packed full of streaming-specific features that could definitely come in handy.