Bringing your favorite music along with you, wherever you go, is a requirement for some and a great luxury for most. If you're a fan of listening to your tunes wherever you may find yourself, it may be time to invest in a portable, high quality wireless speaker that's always ready to add a boost of entertainment. Introducing the Ultimate Ears ROLL 360 Wireless Bluetooth Speaker, an incredibly powerful, lightweight, and discreet looking speaker that's designed with portability and ease of use in mind. We had the exciting opportunity to try it out for ourselves, and needless to say – we fell in love with it!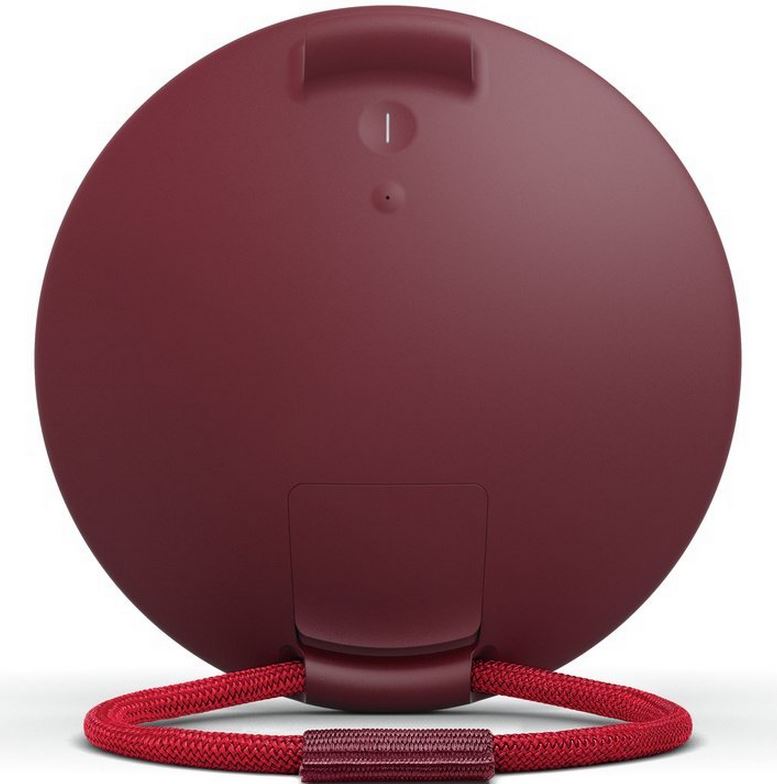 Note: At no extra cost to you, we may earn a commission for purchases using our links. Learn more.
360 Degree Sound
Unlike most portable wireless speakers that are designed in a typical manner, the UE ROLL 360 Wireless Bluetooth Speaker is designed in a unique round shape that ingeniously provides music in all directions. The designers of this Bluetooth speaker set out to re-invent the way we enjoy portable music. The sound emits from all directions, wherever you decide to use it. Because of this, all of your friends and family are able to enjoy crisp, clear sounds with insanely deep bass that'll leave you wondering how such quality sounds come from such a simple and portable design.
Built Tough
The creators of the UE ROLL 360 Wireless Bluetooth Speaker set out to create a stylish and durable product that can handle the elements without any issues. It's crafted from high grade materials that make it ready for wherever you take it in the outdoors. In fact, it's IPX7 rated and fully submersible for up to 30 minutes in a meter of water. If you dunk it, drop it, or toss it around, you won't have to worry about it's durability whatsoever.
Lightweight and Portable
It's slim and lightweight design make it readily available in many situations where music usually wouldn't have a chance to be. In fact, the internal rechargeable battery is able to provide 9 hours of enjoyment off of a single charge, all while being within 65 feet of your preferred mp3 player. But of course, 9 hours is in ideal conditions with the best case scenario. Depending on the actual settings and environmental factors, many people can easily achieve this duration of battery life when they put it to use.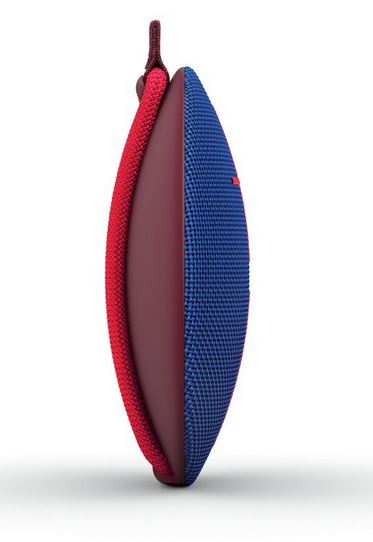 Bungee Cord
Integrated into the design of the speaker itself is a small bungee cord that provides for a quick and easy way to attach it to just about anything you can think of. Whether you're inside of a tent, inside your car, or riding your bike, you can easily wrap it around something for easy transportation and rugged use.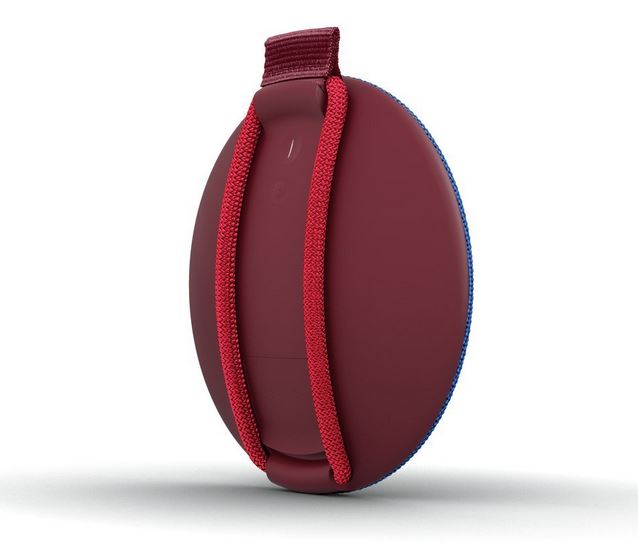 UE ROLL App
Once you unbox the UE ROLL 360 Wireless Bluetooth Speaker and get it functioning for the first time, be sure to install the UE ROLL app on your smartphone. This enables you to pair it to another Ultimate Ears speaker to give an extra boost of sound and volume. Over time, there will be updates provided by the manufacturer that can be installed and configured all wirelessly with the use of the App. It keeps the features rich and the speaker playing in top notch condition for years to come.
Several Color Options
Many are pleased to find out that the UE ROLL 360 Wireless Bluetooth Speaker comes available in a few different color choices. Select from either Atmosphere, Pinata, Sriracha, Sugarplum, and Volcano. Each color has a descriptive and unique name with a suitable color for any gender or age range.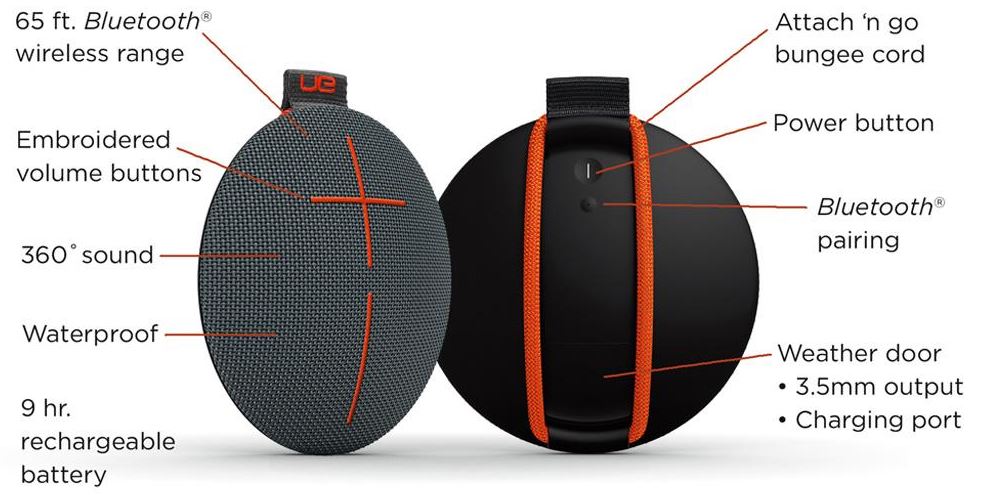 Release Date and Price
Set to release on July 13th of 2015, the Ultimate Ears ROLL 360 Wireless Speaker is available for a price of $99.99 with free shipping from Amazon.com. We think that the price is fair and suitable for the sound it emits and the clarity it provides. Add this to the incredible battery life and the sleek design and you're left with a top choice in the wireless speaker market.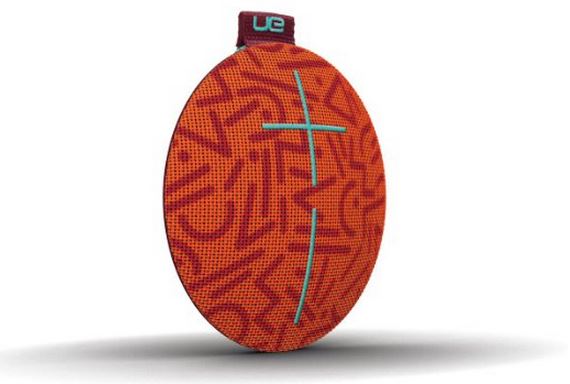 Final Thoughts
Since it's compatible with all Apple and Android mobile devices, you won't find a lot of people who can't find good use for the UE ROLL 360 Wireless Bluetooth Speaker. By taking a look at the way it appears and then comparing it's features, it's apparent that the manufacturers took a lot of time and care into figuring out the fine-tuned details. When using it for the first time, you'll immediately notice the superb sound quality, durable build, and long lasting performance it'll provide for all of your outdoor and on-the-go adventures. Because after all, it's a pretty awesome wireless Bluetooth speaker that anyone can find use for. Overall, we wouldn't hesitate to recommend the UE ROLL 360 Wireless Bluetooth Speaker to anyone looking for a rugged, simple, yet feature-rich portable speaker that'll provide superb sound and quality listening for years to come.
Please consider sharing:
Note: At no extra cost to you, we may earn a commission for purchases using our links. Learn more.