Digital creators everywhere commonly use digital drawing tablets for their work. These devices make drawing, painting, and more much easier to do digitally. Many professionals will use extremely expensive tablets with fancy screens and more.
But is that necessary? Not always. For people looking to get into digital drawing without breaking the bank and wasting features, a more basic drawing tablet is the way to go. If that sounds intriguing to you, then you may want to learn more about the UGEE Q8W Drawing Tablet.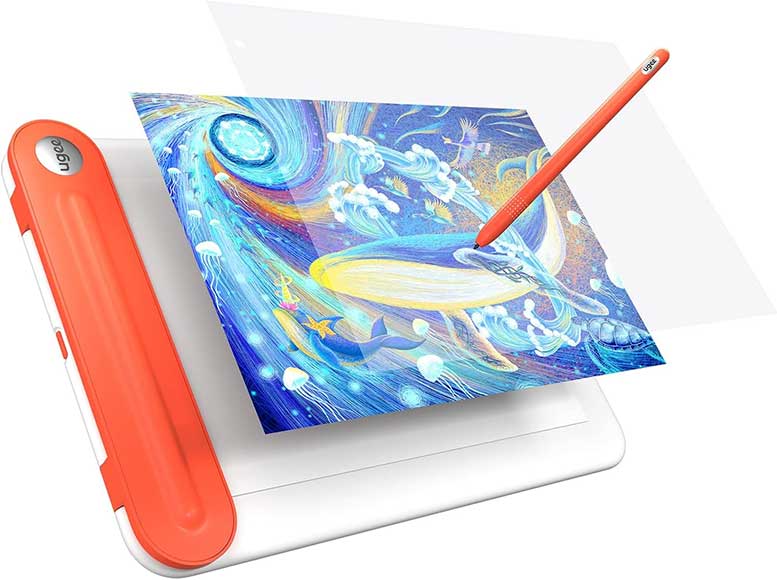 Premium Construction, Perfect Size
The UGEE Q8W is a drawing tablet constructed out of durable plastic. With dimensions of 8.5 x 6 inches, a screen size of 9 inches, and a weight of 2.04 pounds, you can easily take it with you wherever you go. It also comes with tracing paper to help you more easily trace drawings directly on the tablet.
It's available in one colorway (white and orange). There's also a built-in pen holder on one side of the tablet to make sure you don't lose the included stylus while not in use. The overall design and size make it perfect for keeping on your desk, stored away in a drawer, tucked into a bag for travel, or carried around the room while working.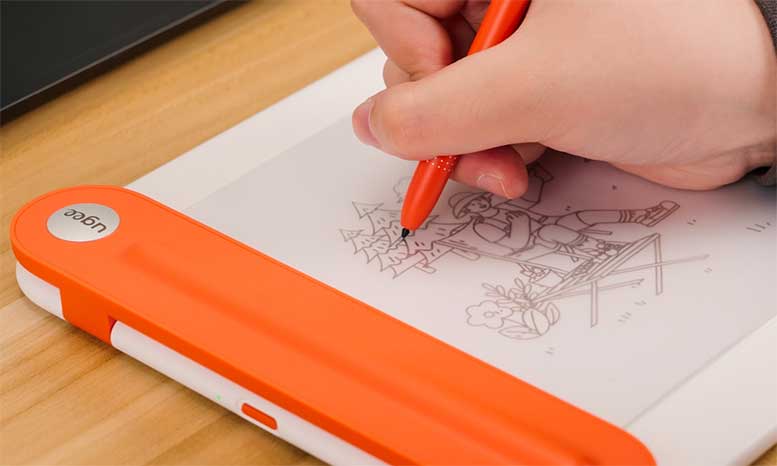 Widely Compatible with Computers, Mobile Devices and Various Operating Systems
For computer usage, the Q8W is capable of connecting to both desktops and laptops. These devices must be running on Windows 7 or later, Mac OSX10.10 or later, Android 6.0 or later, or Chrome OS 88 or later.
However, if you prefer to use it on a mobile device, you can do that as well (as long as it's an Android). The Q8W can be used with any Android enabled mobile device using Android 6.0 or later.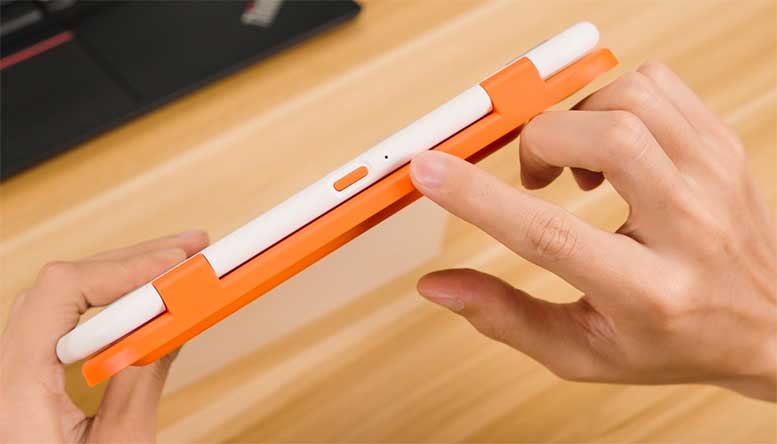 Multiple Ways to Connect
As for connecting the Q8W to your devices, you have two choices.
The first is a wired connection. Using the included USB-A to USB-C cable, you can connect this drawing tablet to any device with these operating systems:
Windows 7 or later
Mac OS X10.10 or later
Android 6.0 or later
Chrome OS 88 or later
It can also connect via Bluetooth 5.0. This is the more convenient connectivity type. However, it's a bit more picky with operating systems, only working on these:
Windows 10 or later
Android 6.0 or later
Mac OS X10.10 or later
While using Bluetooth 5.0, you have to keep the device range in mind. It can stay connected up to 30 feet away from your computer or mobile device, giving you a ton of flexibility on how to use it. One question people ask about Bluetooth connectivity is regarding input lag. While it's a valid concern, reviewers of the device note that there isn't any lag.
Additionally, while in Bluetooth mode, you can use the tablet for 10 hours. Once the power is depleted, it only takes two hours to recharge to full capacity again.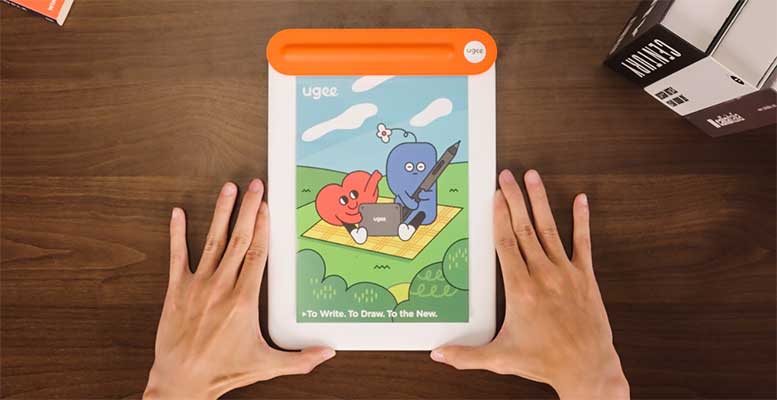 Not Just a Drawing Tablet
Creating digital drawings and paintings is by far the most obvious use for a drawing tablet like the Q8W. But that isn't the only reason you might want one. Drawing tablets like this can be used effectively for light office work, industrial design, online education, classroom teaching, and more.
If you prefer to use it as a drawing tablet, there are a few main use cases. Things like digital painting, digital drawing, photo editing, animation, graphic design, and 3D artwork are all possible on a device like this. Whether you're a professional artist or an amateur creator, the Q8W can be a great addition to your setup.
Some of the most commonly used apps for the Q8W include:
SAI
CDR
GIMP
Krita
MediBang
FireAlpaca
Blender3D
Adobe Illustrator
Adobe Photoshop
Adobe Effects
InDesign
Microsoft PowerPoint
Microsoft Word
Perfect for Beginners
The Q8W is an extremely beginner friendly option for your first (or next) drawing tablet. As mentioned above, this tablet comes with tracing paper. You can place this paper on top of a design you want to recreate digitally. By doing so, you can learn pen control and line practice on a digital tablet. If you don't want to use the tracing paper, you can simply take it off the tablet.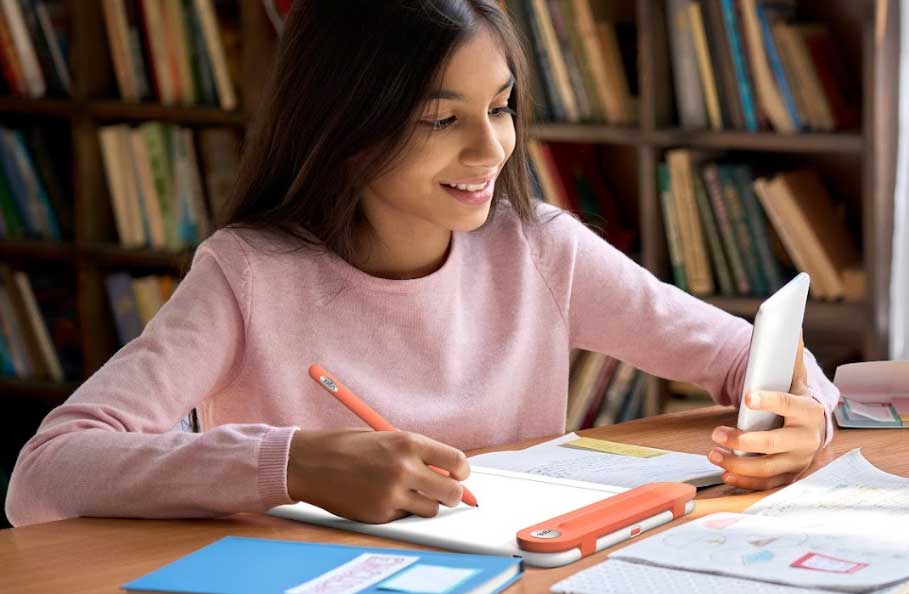 With paper, where you draw is where the drawing shows up, and that feels pretty normal to everyone. However, you'll have to learn to separate your hand-eye coordination from where you're drawing and where the drawing is actually showing up on your computer or mobile device. Once you get the hang of it, drawing on a digital tablet like this is a breeze, and the Q8W is the perfect device to learn on.
A Stylus That Compliments the Tablet
In the box, you'll find the tablet itself, a USB power and connection cable, the stylus, and five replacement stylus nibs. The unique item besides the drawing tablet itself is the stylus. This is a battery-free pen with 8192 levels of pressure sensitivity and a 60-degree tilt function for an optimal drawing experience.
The distance between the pen and the nib is less than .1mm, which helps improve stability while in use. The nib itself has a unique mushroom shape to it as well.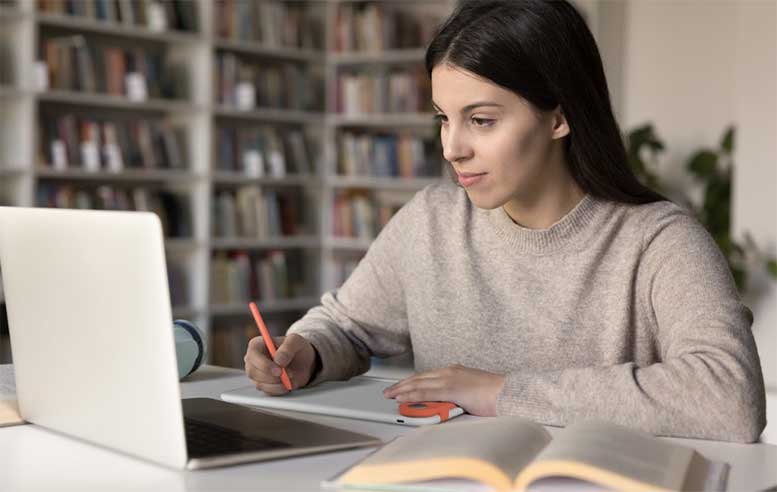 Final Thoughts
The UGEE Q8W is one of the best options available for people just getting started with digital art creation. Some options on the market have premium price points and tons of features that not everyone can take full advantage of. The Q8W keeps things simple, acting as a great way to create digital art or do light office work on a tablet.
Whether it's wired to a computer or connected to a phone via Bluetooth, this tablet can do a great job at working alongside you and digital programs to create whatever is inside your head. In our opinion, if you want a great drawing tablet for getting started with digital creation, the UGEE Q8W is worth picking up.