Brand new from Ugreen is the PowerRoam Series. These are portable power stations used for charging a ton of different devices. They're available in both 600W and 1200W models.
Both are great choices, but for this article, our focus will be on the 1200 model, designed to be used in a variety of situations. Especially helpful for things like power tools, social events, emergency situations, and outdoor travel, the PowerRoam series is something you may want to check out.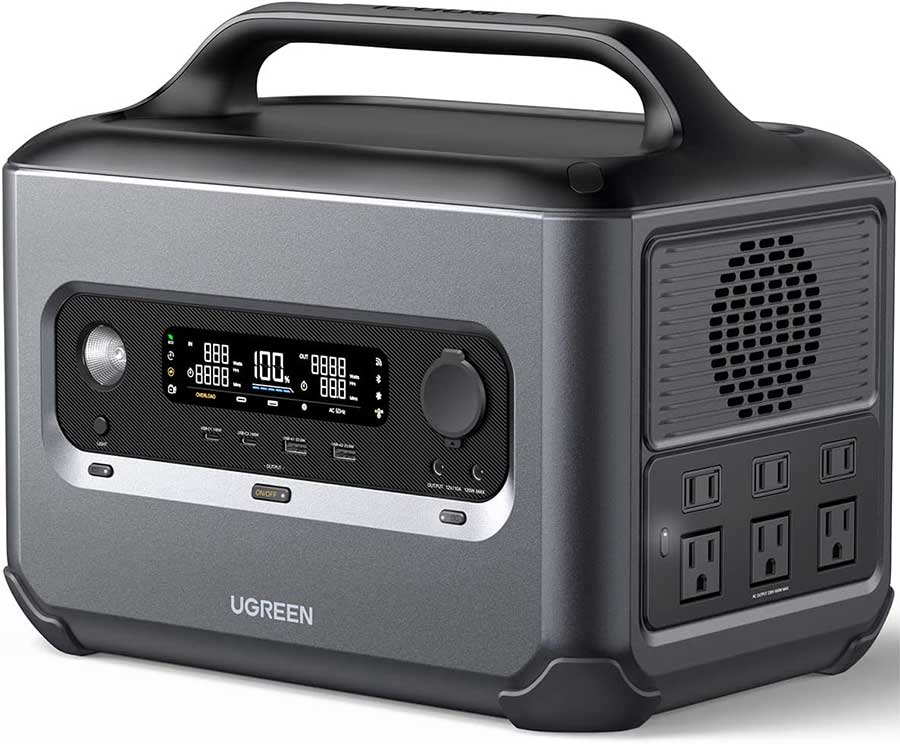 Long Battery Life with Multiple Ways to Recharge
The most important feature of any portable power station is its ability to charge your devices. The PowerRoam 1200 doesn't have a problem with this. It's equipped with an electric vehicle-rated battery, meaning these are the same quality as used in cars. Each individual battery in the pack is managed on its own to ensure a long life. In fact, the system as a whole can be used for 3000 power cycles to 80% capacity, meaning it can be used for years to come without any qualms.
Using PowerZip technology, it's capable of being charged from completely dead to 80% in only 50 minutes. To achieve a complete 0-100% charge it will take 1.5 hours. But what if you don't have regular power nearby to charge it back up? No problem! You can recharge it using solar power or via a DC car charger.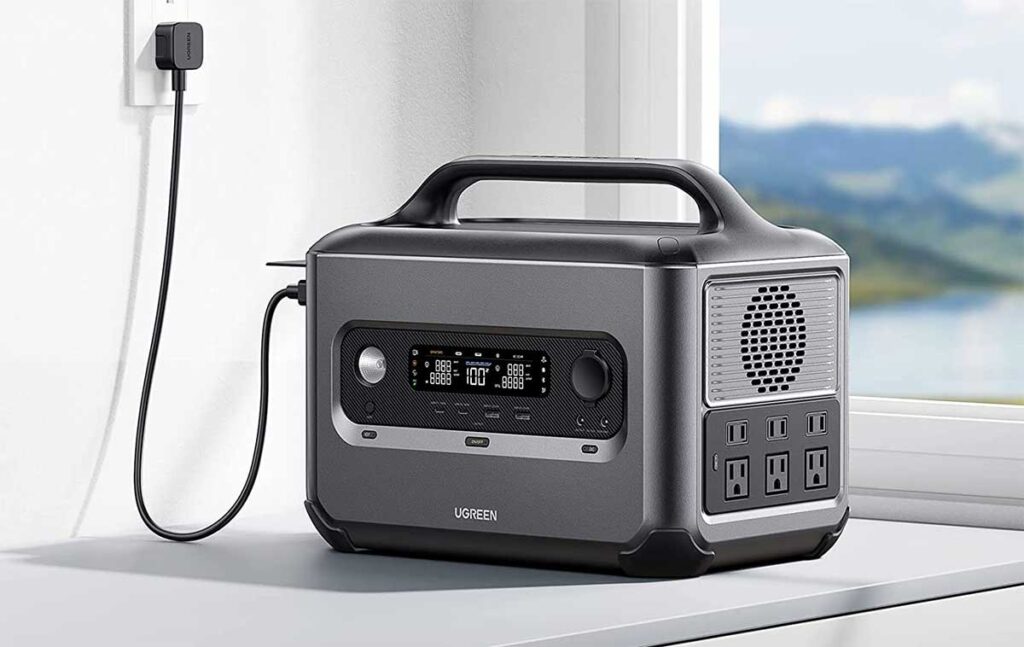 If you choose solar, it can be used with two 200W panels to fully charge in 4 hours. As for the car charger, it can be fully charged in 6 hours. As for its ability to output power, there are two AC outlets available. A total of 1200 Watts can be output between these outlets.
Additionally, there's a built-in algorithm that lowers the voltage. This enables high-power usage devices to be compatible. If you have a power outage, it can be connected to an outlet. This allows power to be supplied to devices within 20ms.
Durable Inside and Out
Since the PowerRoam 1200 is a device that can be used every day or in an emergency, it has to be durable. The external body is surrounded by a polycarbonate ABS shell. This shell is extremely heavy-duty. Whether you drop it or bump into something, you shouldn't have any issues.
Internally, the PowerRoam utilizes a Battery Management System. As mentioned before these batteries are the same grade as those utilized in electric vehicles. Furthermore, the Battery Management System protects them from over-current, over-voltage, and overheating.
Thankfully, the battery cells inside are rated for a 10-year lifespan, giving them 6 times more life than traditional lithium-ion batteries. One concern that exists for power stations like this is overheating. This won't be an issue with the PowerRoam, as the right side has ample ventilation with internal cooling fans to keep everything operating with ease. All of these features ensure it will be safe and operable regardless of what you throw at it for thousands of power cycles.
Device-Specific Power Times
Given its high battery capacity, the PowerRoam 1200 does an amazing job of powering all your compatible devices. Here are a few examples and the amount of time they can stay alive on a full charge of the PowerRoam 1200:
Lantern (10W): 27 hours
Portable Fridge (120W): 6 hours
Cell Phone (11Wh): 73 full charges
Laptop (60Wh): 14 full charges
Drone (40Wh): 20 full charges
Coffee Maker (1000W): 1 hour
Electric Furnace (1650W): .8 hours
Air Fryer (1800W): .8 hours
Jackhammer (2160W): .8 hours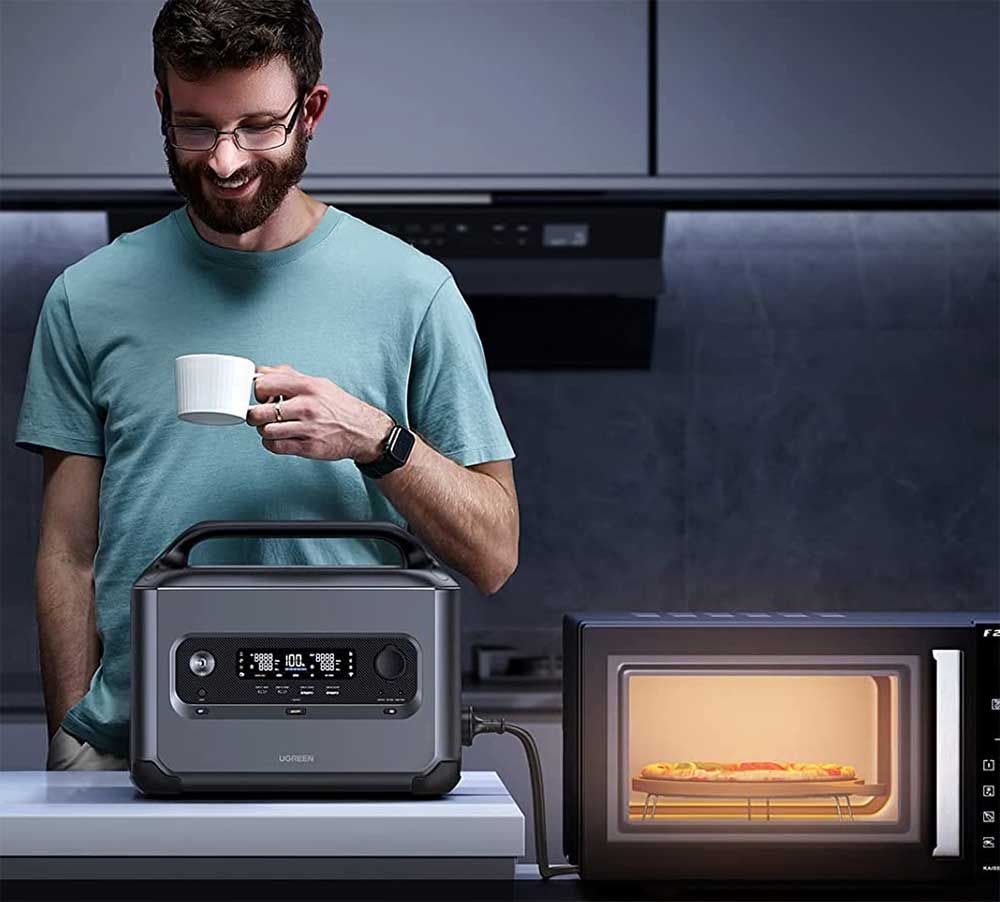 User-Friendly App to Give You Complete Control
Who doesn't love a good app? The PowerRoam series utilizes its own app to perform various functions. One function it can do is run diagnostic checks. This allows you to check the various pieces of information that are important to make sure your battery is working properly.
It can also be used to adjust power settings. Adjustable power settings let you control how much power is being used which increases the number of devices compatible. The app will also let you see how much power is left in the battery as well as how long it will last at current levels of output. You can also select between multiple pre-programmed modes for power output.
Overall the app lets you see where power is being consumed, how long it will last, and system monitoring. It has a great user interface and will let you have complete control over the unit.
A Great Looking System with Multiple Charging Ports
As for aesthetics and functionality, the PowerRoam 1200 doesn't disappoint. It's only available in a black and dark grey colorway, but that isn't really a knock against the device. The entire outer material is made of ABS plastic, and the top has a handle that makes transporting simple.
The left side of the battery is where you have multiple options for power input. Included in the packaging are an AC power cable, a DC power cable, a car charging cable, and a solar charging cable. The right side of the device has two AC outlets for power output.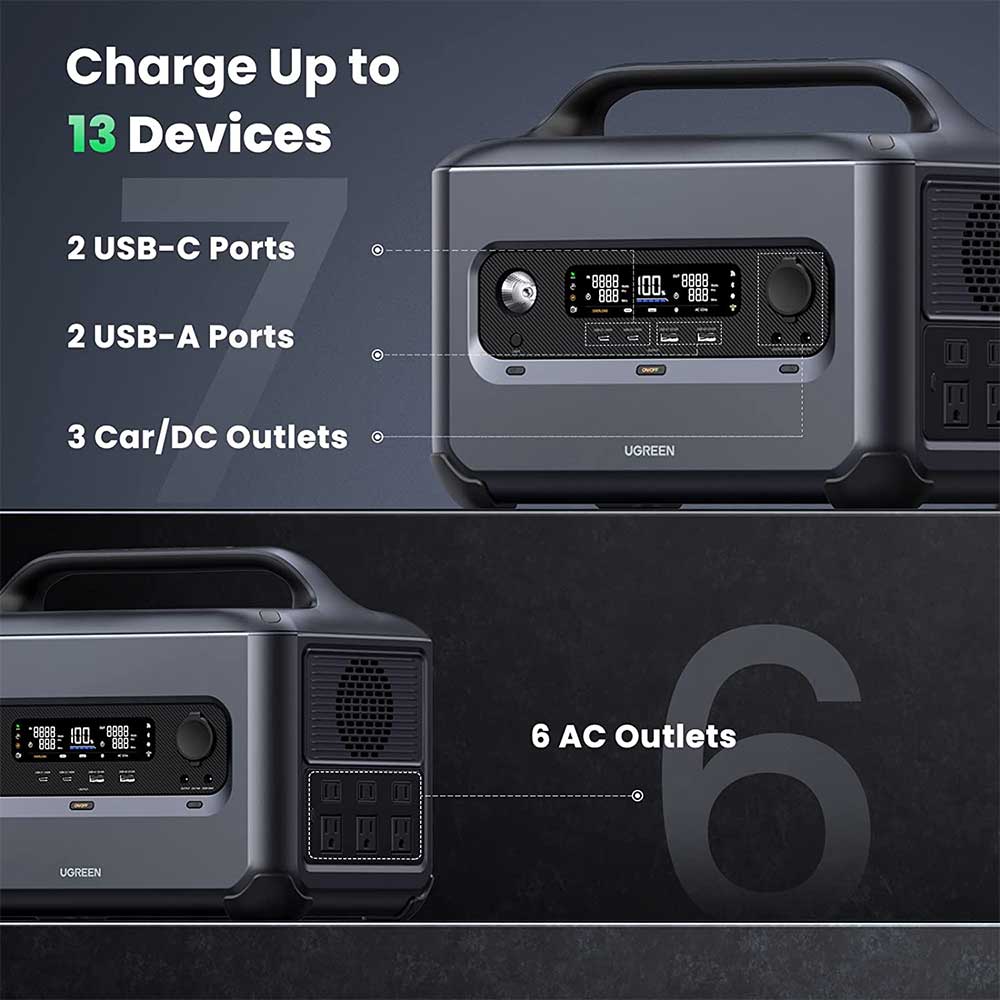 The front of the PowerRoam 1200 is the most featureful part of the exterior. It has a flashlight in the top left corner that's great for use while camping or during unexpected emergencies. The top right corner has a car charging output port.
In between those two is an LCD screen. The screen primarily displays the current charge amount, current power input, and current power output. Additionally, it displays which mode it's using, Wi-Fi connection, Bluetooth Connection, temperature warnings, and overload warnings.
Underneath that are two USB-A ports, two USB-C ports, and power buttons for the various features of the device. While its main function is charging and powering your devices, the PowerRoam 1200 takes things a step further and adds some great extras to help you out in any situation.
Final Thoughts on the PowerRoam 1200
So, should you opt to choose the PowerRoam 1200? We definitely think it's worth it for most use cases. It comes with an extremely powerful and durable internal battery cells. They're the same kinds used in electric vehicles so you know they'll be reliable.
Best of all, you can recharge it with four different methods so no matter where you go you can get power. It pushes the limits of power by using state-of-the-art tech, making it more compatible with multiple devices that other models simply can't power.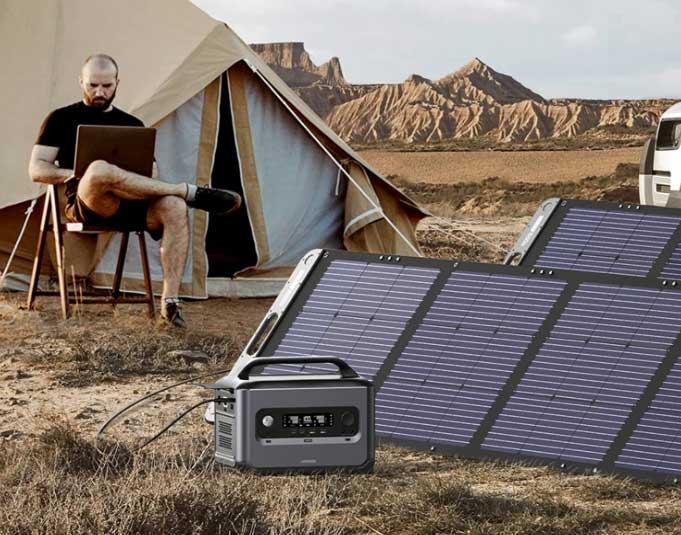 In addition, it has multiple ways to supply power to your devices through USB, standard AC power, or 12v car plugs. When it comes to what we're most impressed with for its ability to provide power, we're split between two choices.
The first is 73 full charges of a cell phone and the second is almost an hour of powering a jackhammer. Simply put, it's an incredibly versatile power source. On top of it all, everything can be controlled in the palm of your hand using your smartphone or tablet.
All of the features leads us to really love the PowerRoam 1200 with what it has to offer. Whether you plan on bringing it to a construction site, on your next camping trip, or just keeping it in your home for emergencies, it's clearly a fantastic choice.
If you're interested, be sure to checkout the PowerRoam 1200 on Amazon or Ugreen's Official Website. Use code "05UG1200" for an extra 5% off!