Overall Design -

8.5/10

Viewing Angle -

8.5/10

Detection Quality -

9/10

Video Quality -

9/10
Summary
The winees L1 is an impressive solar-powered security camera, designed for use in just about any location. With 2K QHD resolution, several smart detection features and an easy installation make it a top-pick for home and business owners alike.
Pros
Excellent video and image quality
Quick, easy installation
Durable, weather-resistant construction
Long battery life
Cons
Generic smart app
Subscription required for some AI detection
As a tech enthusiast, I'm always on the lookout for innovative gadgets that can make our lives a bit easier, safer, and more sustainable. So when I discovered the winees L1 Solar Security Camera, I knew I had to give it a try.
It's not a stretch to say that we live in uncertain times, and beefing up one's security seems like a smart play. But as you may be well aware, finding a reliable security camera can be a bit of a challenge—let alone a solar security camera.
So giving this one a thorough once-over is definitely in order. In this review, I'll share my experience with this solar-powered, wireless security camera and whether it lives up to its promises.
Unboxing and Initial Impressions
When the package arrived, I was excited to get started. The box itself isn't anything special, but the unit appeared to be well-protected. Inside, you'll find the following:
Winees L1 Solar Security Camera
Solar panel with cable and mount
Mounting accessories
Screws
Quick Start Guide
USB-C charging cable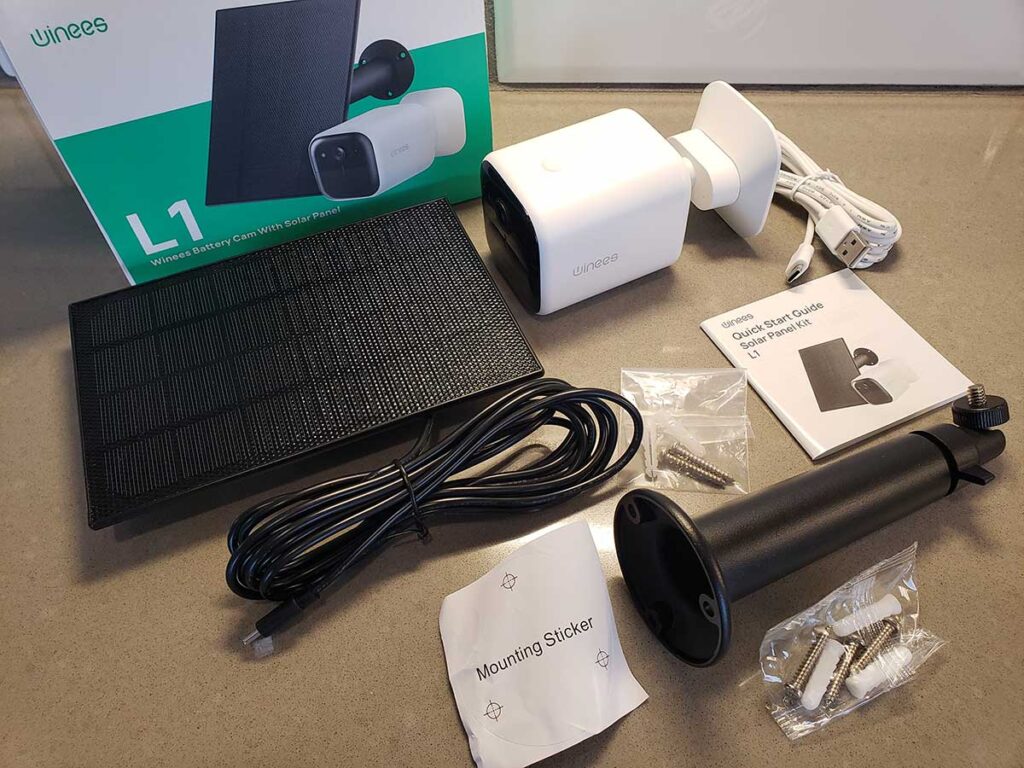 There aren't a lot of frills here – just the basics to get you started. But as I would soon discover, that's really all you need. In what looks to be an effort to reduce unnecessary paper waste, you can download a full User Manual online in PDF format.
It tells you everything you need to know to get the camera successfully mounted where you want it. Basic as it is, it gets right to the point and walks you through all the essentials. It's sure to come in handy, so make sure you download it prior to getting started.
First Impressions
The Winees L1 camera felt sturdy and well-built, with a sleek design that would blend well with any home exterior. The solar panel, which is a separate unit, seemed robust enough to withstand outdoor conditions.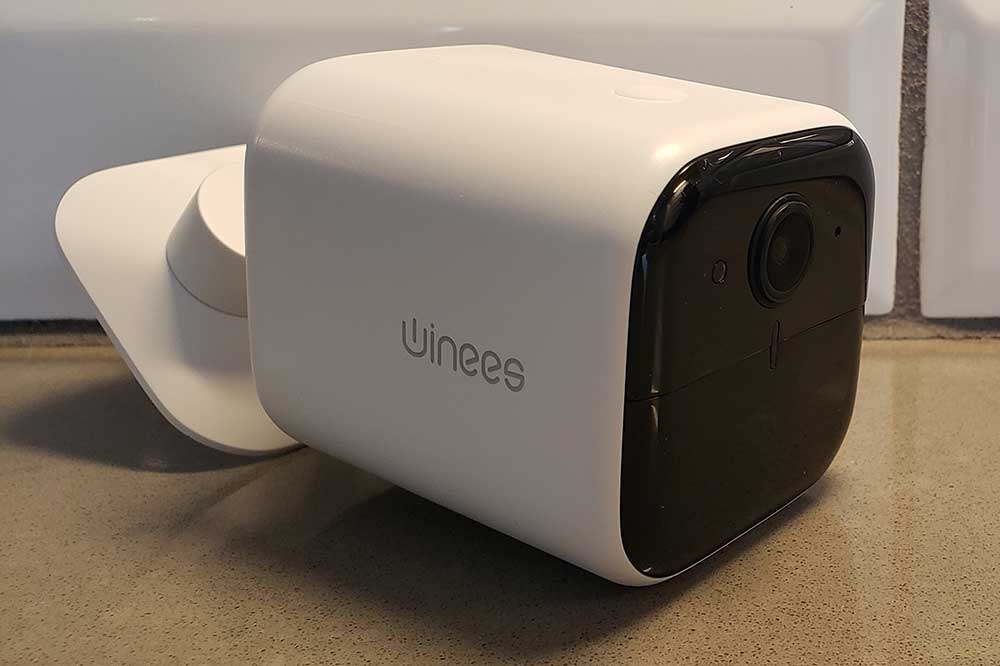 I appreciated the compact design of the camera, as it wouldn't be too conspicuous when mounted outside my home. The solar panel added an eco-friendly touch, aligning with my preference for green and sustainable technologies. So far so good. Together, the solar panel and camera weigh less than 2 pounds and measure approximately 7.4 x 5.9 x 4.4 inches.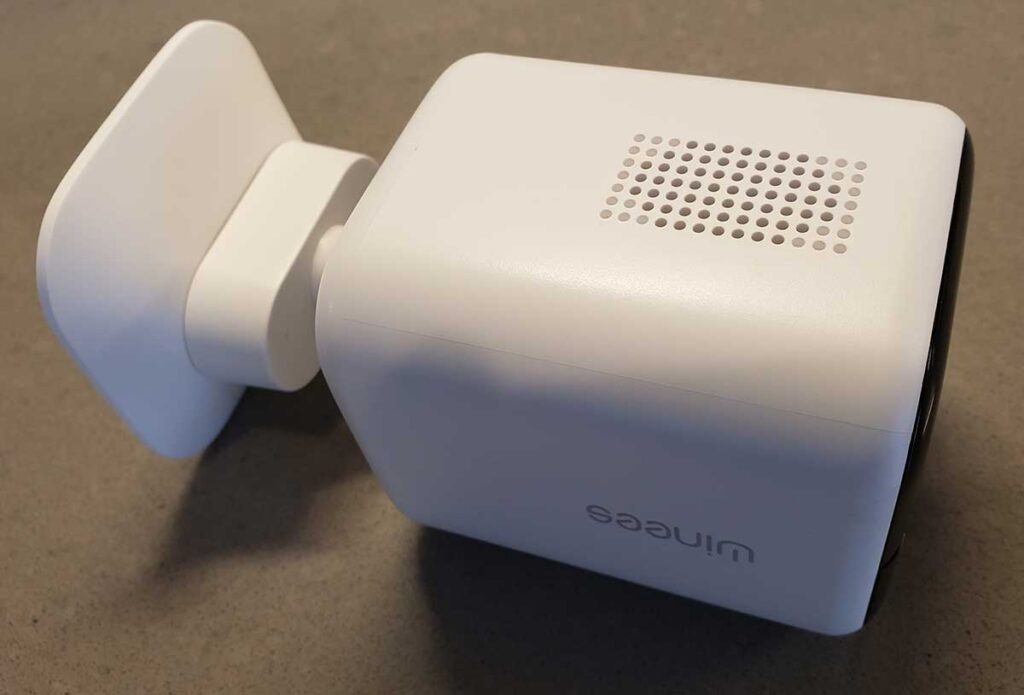 Before diving into the setup process, I skimmed through the user manual. It was well-written (for the most part) and provided clear instructions, making the installation process seem even more straightforward, which will come into play later. The manual also covered various features and settings of the camera, ensuring that I would be able to make the most of its capabilities.
Thus far, everything looks promising. I'll be the first to admit that user manuals and instructions these days are a crapshoot at best. Oftentimes, we're given subpar, poorly-written material and left to our own devices. Thankfully, that's not the case here at all. Up to this point, I like what I'm seeing.
Setting Up the Winees L1 Solar Security Camera
Now comes the fun part. Will the camera really be as easy to install as the manual conveys? Or will its quality negate the whole experience and leave me with a useless device? To find out, I needed to get the camera mounted and up and running.
Installation Process
In a welcome change, installation was straightforward and hassle-free. The package came with all the necessary mounting accessories, such as screws and a bracket, which made the process even more accessible. The camera itself offered 130° flexible rotation, ensuring that I could adjust its angle to cover the desired area effectively.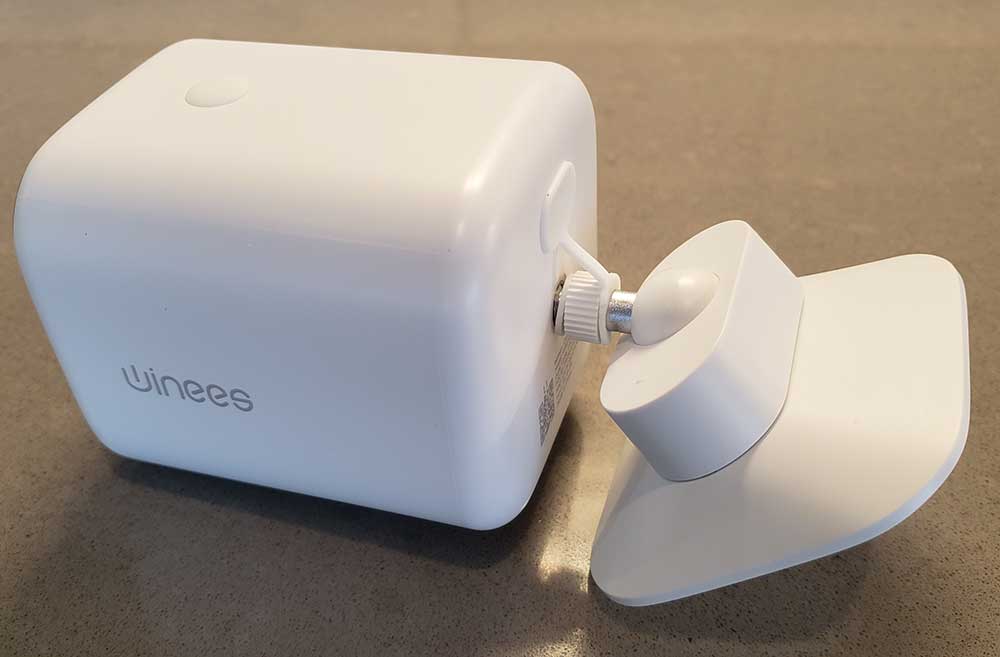 Anyone needing reliable, versatile home or business security needs to invest in a camera with this kind of visual reach. Obviously, a security camera with a limited field of view will only serve to leave you vulnerable to blind spots.
OK, I have the camera mounted, but that's only half the battle. We need to make sure it has its solar counterpart to help keep the camera powered up and running.
Positioning the Solar Panel
The solar panel came with its own mounting accessories, making it easy to position for optimal sunlight exposure. I placed the solar panel at an angle that would ensure maximum sunlight exposure throughout the day.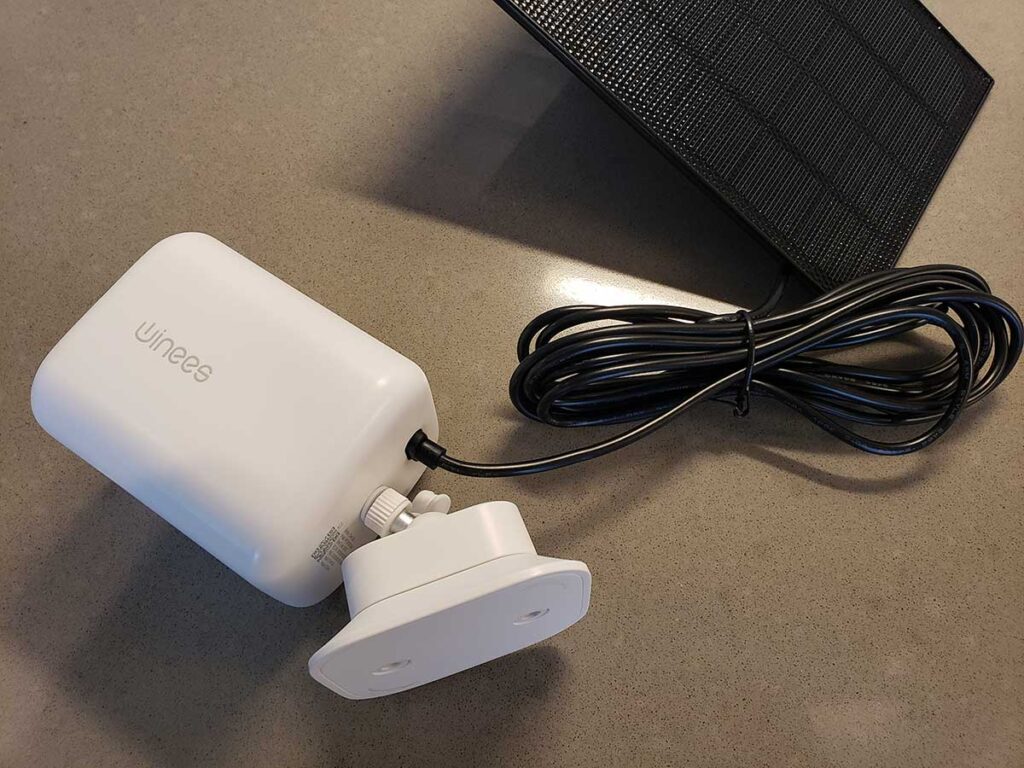 What's nice about this is that it's capable of 360° rotation. So you can effectively position the solar panel any way you like. What's more, I was pleased to see that the cord connecting the solar panel to the camera was long enough to allow flexibility in positioning both components.
It measures a little under 3 meters, so you're given plenty to work with. Once you have everything where you want it and securely mounted, you can proceed with the wireless connection.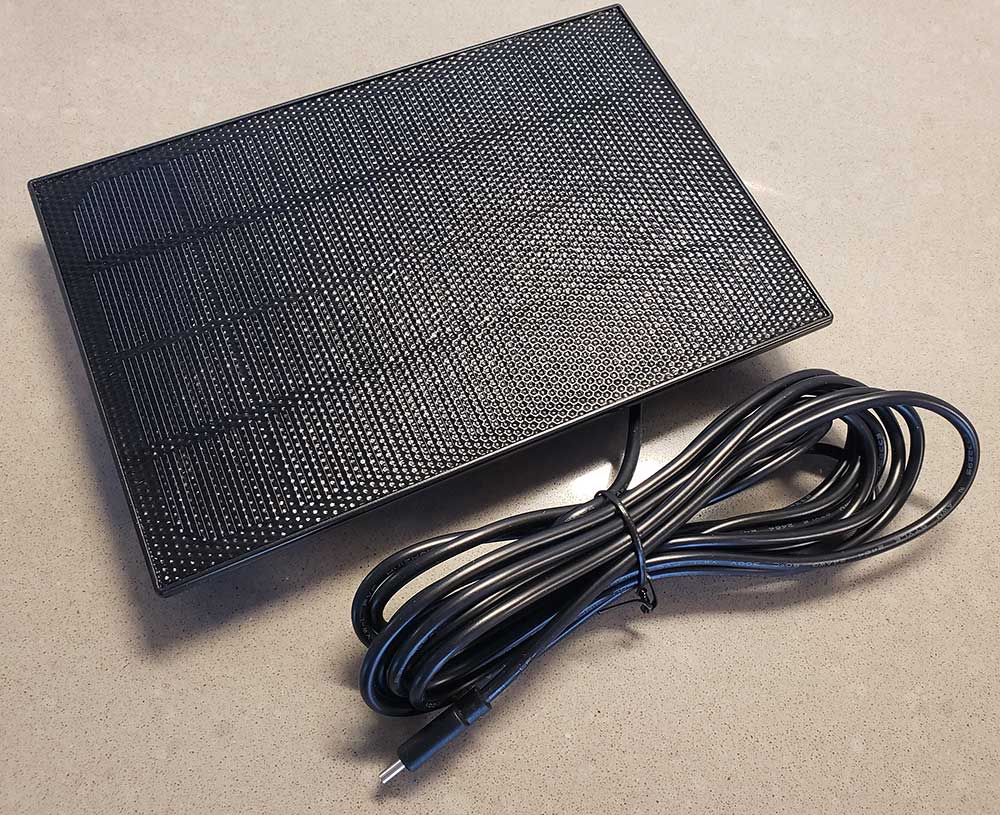 Connecting to Wi-Fi
The camera only supports 2.4G Wi-Fi, so I made sure my home network was compatible before attempting to connect. You'll want to do the same. The camera connected to my Wi-Fi network without any issues, and I was able to view the live feed on my smartphone through the app. This brings me to my first complaint. While the app is serviceable enough, it's all rather generic.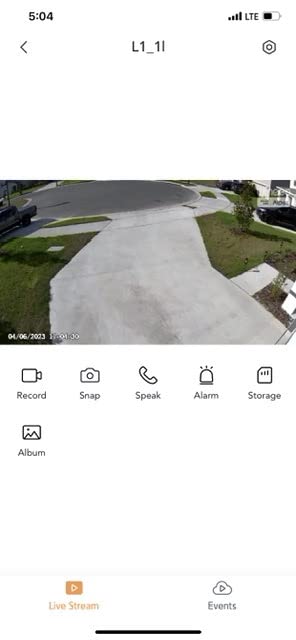 It's based on the AiDot app, a smart app that isn't exclusive to winees. As a result, the interface looks like a generic app, and you may have to search around for the features you're looking for. But it does work, although I would have much preferred a custom-made, proprietary app designed specifically for the winees L1.
2K-QHD Resolution for Crystal Clear Images
One of the features that immediately stood out to me was the ultra-clear 2K QHD resolution. It offered a 130° diagonal viewing angle and 6x digital zoom, allowing me to see even the smallest details.
The image quality was truly impressive, especially when compared to other security cameras I've used in the past. The colors were vibrant, and the picture was sharp, making it easy to identify faces and objects within the camera's range.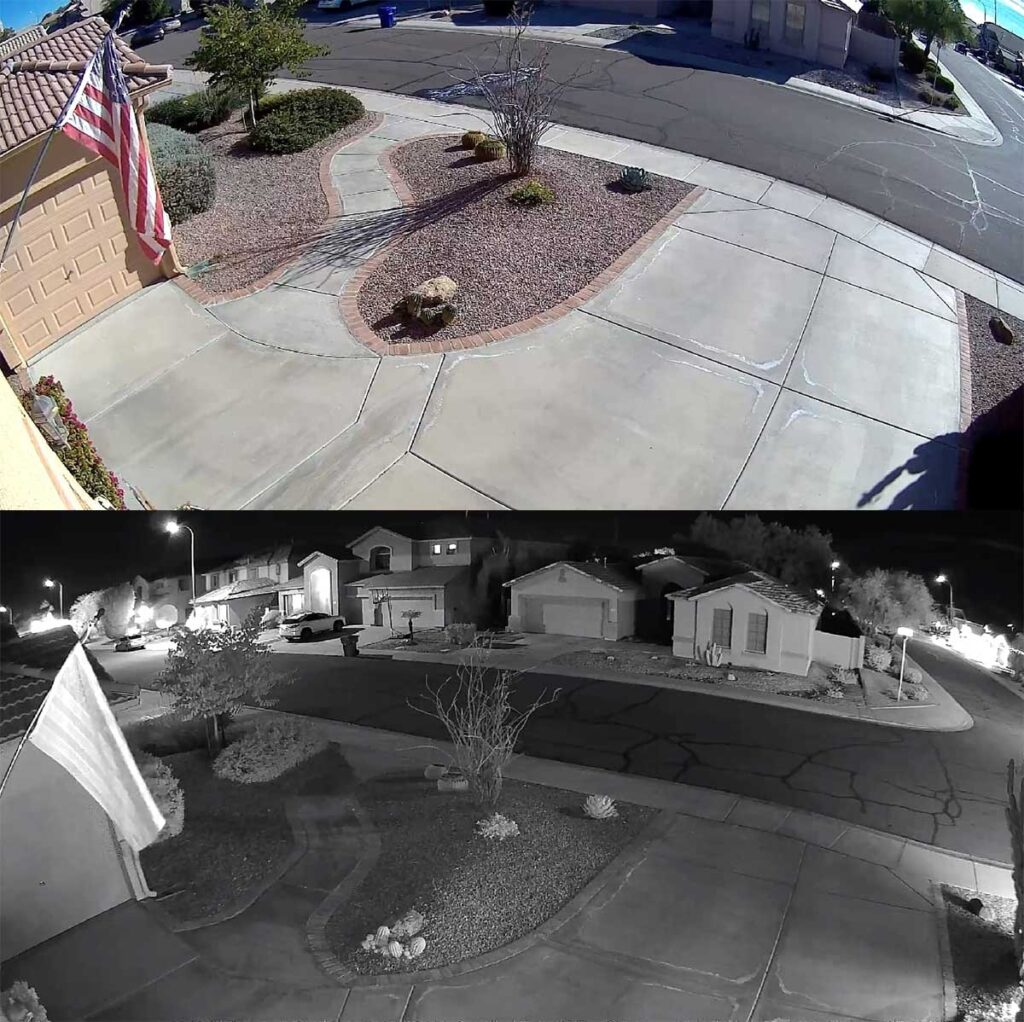 Viewing Angle and Zoom
It should also be noted that the 130° diagonal viewing angle provided excellent coverage of my property, ensuring that I didn't have any blind spots. And that 6x digital zoom came in handy when I wanted to take a closer look at specific areas or objects within the camera's view. The zoom maintained image clarity, ensuring that I could still see sufficient details even when zoomed in.
Smart Detection and Local Storage
The camera is equipped with a sensitive PIR sensor that effectively minimizes false alarms. I was happy to see that it didn't send alerts for every little movement, such as leaves blowing in the wind or a passing car. Instead, it focused on detecting humans, vehicles, pets, and packages, ensuring that I only received relevant alerts.
This is a really big deal. Cameras that tend to detect inconsequential movement often result in the user getting accustomed to ignoring alerts. That's a non-issue here. If I got an alert, I knew it deserved my immediate attention.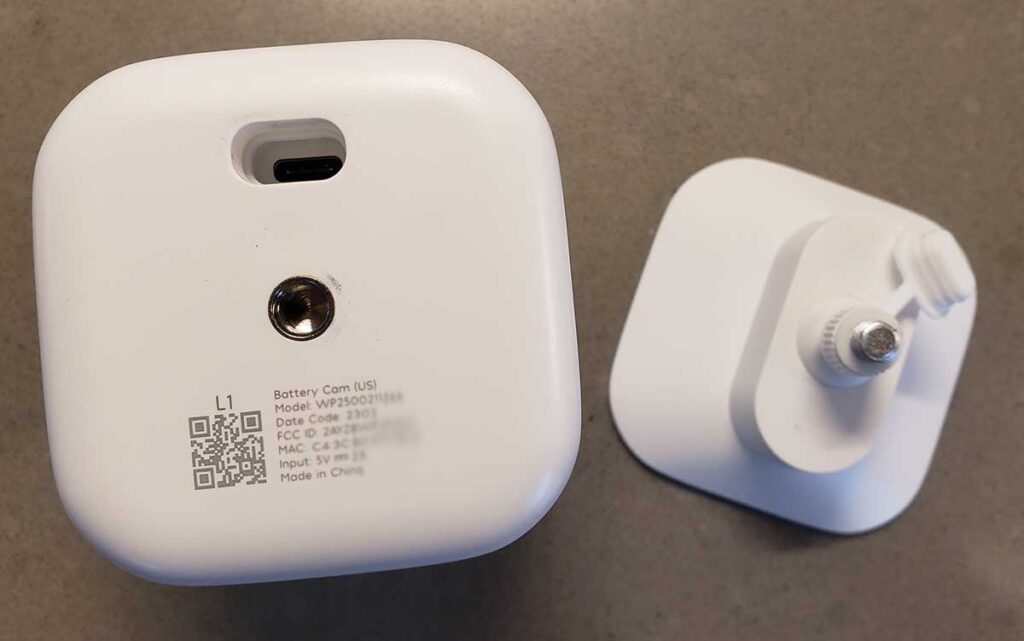 8G Local Storage
One of the key features of this camera is its 8G Emmc local storage, which can save up to 60 days of video footage. However, this where things get a bit tricky. Upon activation, you're given 3 months of free cloud service for AI detection.
This works in conjunction with the camera, but after that period is up, you have to sign up for a monthly service, which is $1.99 per. It's admittedly not that big of an expense to have all the AI algorithm functionality. But it is another monthly charge that you need to be responsible for.
If you're happy with the free human AI detection that comes with the camera, you needn't worry about subscribing to any additional services. But if you want AI pet, package, and vehicle detection, you will have to sign up after 90 days.
Smart Detection Features
I will say that the human, vehicle, pet, and package detection features were incredibly accurate, with a detection accuracy rate of 98.3%. Whenever there was activity within the camera's range, I would quickly receive a notification on my smartphone. This allowed me to take immediate action if necessary or simply keep an eye on what was happening around my property.
Advanced Night Vision for Round-the-Clock Security
This one didn't disappoint when it came to night vision capabilities. The advanced CMOS sensor and infrared night vision function allowed me to see movement clearly from up to 33 feet away, even in complete darkness. This feature provided me with peace of mind, knowing that my property was protected 24/7.
Nighttime Image Quality
I was impressed by the nighttime image quality, as it was still clear and detailed despite the lack of light. The infrared LEDs illuminated the area effectively, ensuring that I could identify faces and objects even in the dark. This is a big part of what makes the L1 an excellent choice for maintaining security during nighttime hours.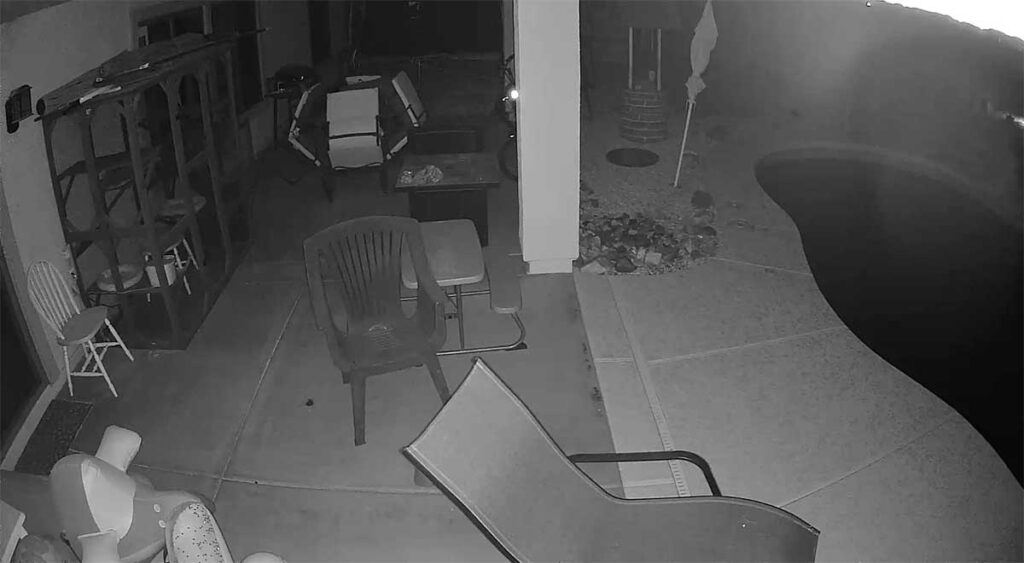 365 Days Battery Life
Investing in this camera means you're getting remarkable 365-day battery life, thanks to its built-in 5200mAh battery and solar panel.
I appreciated not having to worry about charging the camera regularly, as the solar panel kept it powered up and performing optimally. This feature was especially convenient for me, as I didn't have to climb up and down a ladder to charge or replace batteries.
Solar Panel Efficiency
The solar panel was efficient in keeping the camera charged, even on cloudy days. I was pleasantly surprised to see that the camera maintained its charge during periods of less-than-ideal weather. So if you've been hoping for an eco-friendly solution for home security, the L1 doesn't disappoint.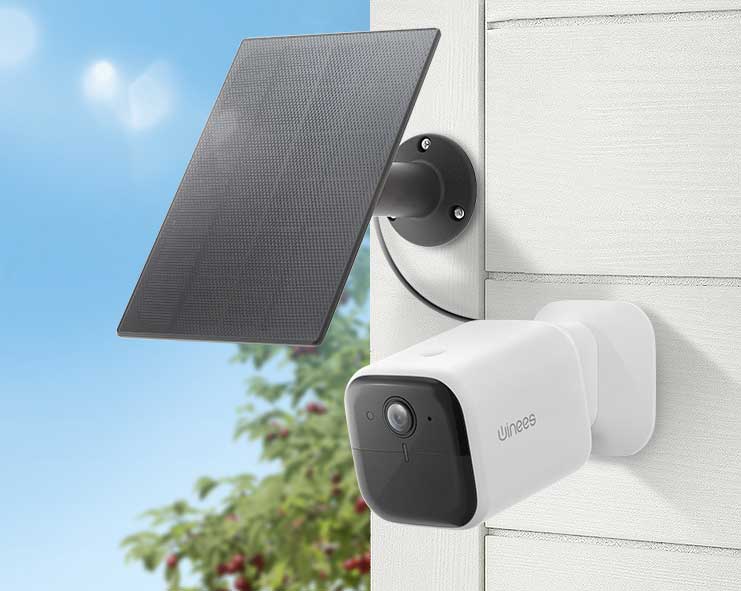 Weather Resistance for Year-Round Protection
One of my concerns when investing in an outdoor security camera was its ability to withstand various weather conditions.
Thankfully, this has an IP66 weatherproof rating, which means it's protected against dust, rain, and even snow. I felt confident installing it outdoors, knowing that it would continue to function effectively regardless of the weather.
Final Verdict
The winees L1 Solar Security Camera proved to be an excellent investment for my home security needs. Its impressive 2K QHD resolution, smart detection features, advanced night vision capabilities, and solar-powered battery life made it a reliable and efficient solution for monitoring my property.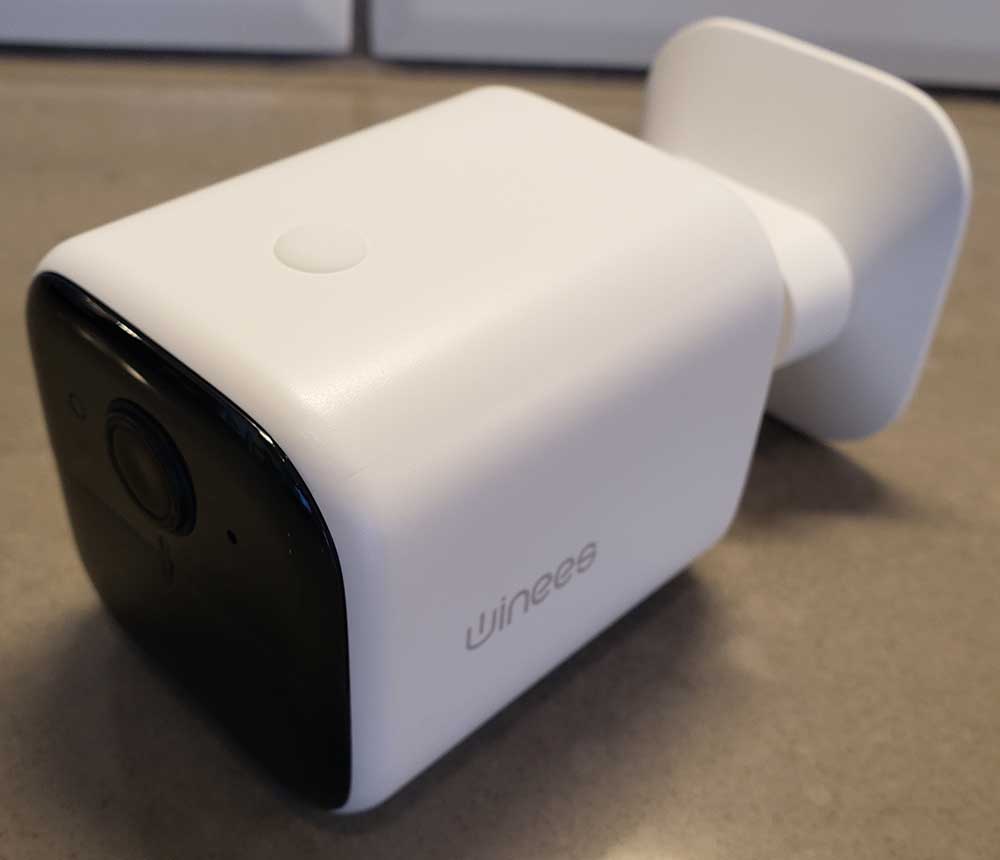 Moreover, the camera's weather resistance and easy installation process ensured that it would provide year-round protection without any hassle. I found it to be a fantastic blend of innovation, sustainability, and security, making it an ideal choice for anyone looking to enhance their home security while remaining environmentally conscious.
Meet Derek, "TechGuru," a 34-year-old technology enthusiast with a deep passion for tech innovations. With extensive experience, he specializes in gaming hardware and software, and has expertise in gadgets, custom PCs, and audio.
Besides writing about tech and reviewing new products, Derek enjoys traveling, hiking, and photography. Committed to keeping up with the latest industry trends, he aims to guide readers in making informed tech decisions.