Picture this: you've got some friends over for movie night and you're all pumped to watch a new film with some dazzling special effects. You pop the movie into your Blue-Ray player expecting to be blown away by a cinematic visual spectacle, but as soon as the movie starts you can tell something is missing. Your TV screen doesn't quite do the movie justice, and the stunning shots don't seem as, well… stunning.
Or maybe you work in an office and have an important presentation you need to share with your colleagues. Sure, you can show them your work on a regular monitor, but as you begin to explain your project, you start to realize that the hard work you put into each of your slides or documents seems wasted without a better way to show them off.
Using a regular TV or computer monitor can have its shortcomings in these scenarios, but more and more people are beginning to use projectors for both personal and professional use. There are dozens of portable, convenient options on the market, but not all projectors are created equal. Some home theatre systems are extremely sophisticated and it pays to know what you're buying ahead of time—that is, if you want to step your game up from your regular old TV.
In this review we're going to be taking a look at the Visual Great GP80 Portable Projector. We'll be examining the video resolution, the portability, any special features contained in the device, as well as the overall design of the projector to give you a comprehensive idea of what the GP80 can really do.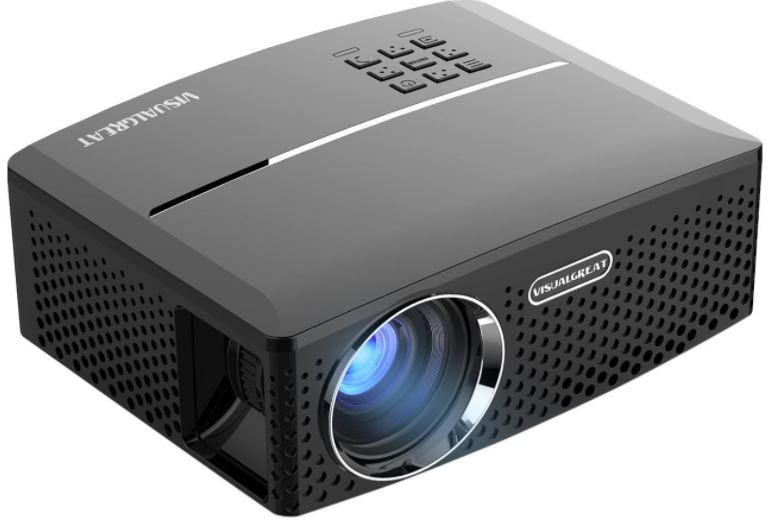 Design and First Impressions
The GP80 Projector had a sleek, portable design and felt like it could have a place in most home theaters. It only comes in black, which is a bit limiting, especially if your home doesn't lend itself to darker colors, but we didn't see it as that much of a problem since the projector works best when it is set up out of view. There is small dial just left of the lens that can be used to adjust focus, and on the top we found most of the main controls. Other than the power button, it wasn't immediately clear what all of these buttons did, but we assumed that it would be well explained in the included Quick Start Guide. There was also one HDMI port, two USB ports as well as one VGA/AV ports on the back of the projector.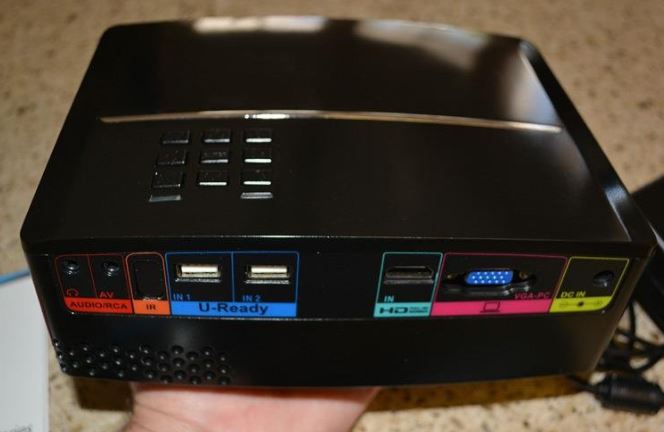 The GP80 is fairly portable, measuring at 8.1 x 6.3 x 2.8 inches and weighing in at 2 pounds. However, it didn't come with a carrying bag of any kind, which made us wonder how safe traveling with it would be. Additionally, the GP80 is also powered through an AC adapter, which means that in order to use it in various locations, you'll have to take these components along with you. However, it did feel pretty sturdy and well-built, but still wasn't the kind of piece of equipment you'd want to drop or bump into. While the exterior casing did feel strong, we got the impression that it would still be easy to damage some of the parts contained inside if the projector fell off of a platform or table.
The lens itself is well-protected, and is situated into the main body of the projector. We found this to be a huge selling point in the design, mainly because it appeared to be an effective way to keep dust, debris or even fingerprints off of the glass of the lens.
The design of the GP80 is pretty standard, and did have us wondering about its portability, but overall the projector seemed like it was well-made and could be capable of some pretty stunning visuals.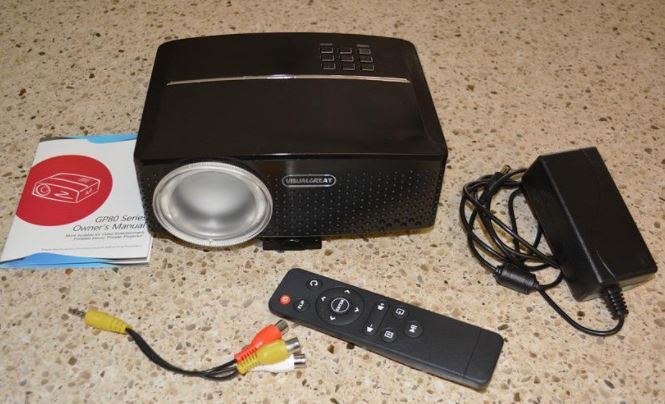 Special Features and Accessories
The most impressive feature of the GP80 is its versatility. This isn't a projector just for televisions. With a plug-and-play USB port, you can just the GP80 with just about any multimedia device. This includes laptops, desktop computers, video game consoles, televisions, tablets and even smartphones. We found this to be really revolutionary, mainly because it eliminates the need to upload certain media files onto a computer if they're already on your phone or tablet. The ability to share a video or photo file right from your phone was a huge bonus for us.
However, we would have liked for the GP80 to have wireless capabilities. Nowadays wirelessly streaming video isn't necessarily impossible, and it would have added something special to the convenience and versatility already contained in the GP80.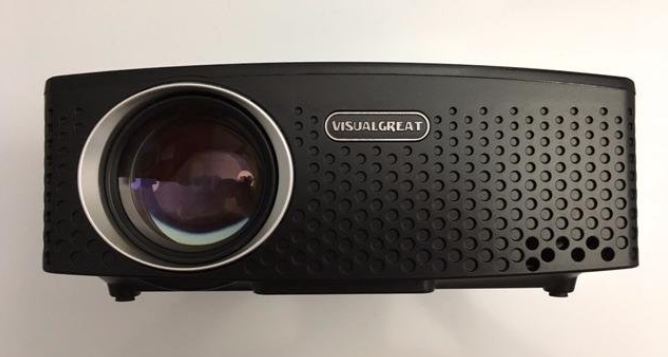 Another thing we really appreciated was the Lumens LED Luminous Efficiency built into the device. The projectors LED lamp is capable of displaying a variety of colors, and VisualGreat claims that it will last up to 30,000 hours. For us, this is testament to how efficient and well-made the GP80 is, but it really just depends on how frequently you think you'll be using the projector.
The GP80 is also compatible with a variety of video formats, including SDTV, EDTV, HDTV, NTSC, PAL and SECAM to name a few. Primarily, we figured that most people would only be concerned with the HDTV capabilities, but it was still impressive to know that there were other options.
There aren't a whole lot of other features, but there were some accessories included with the GP80. At first we noticed an included remote control and were excited to try out but quickly started to see it as a flaw in the GP80's design. The GP80 can't receive the remote control signal from the front, which means you'll have to have clear access to the back of the projector if you want to use it. This was limiting because it had an effect on where the projector could actually be situated if you want to use the remote control. It was a nice addition, but for a home theatre where your guest may be seated in front of the GP80, it seemed like it might be wasted.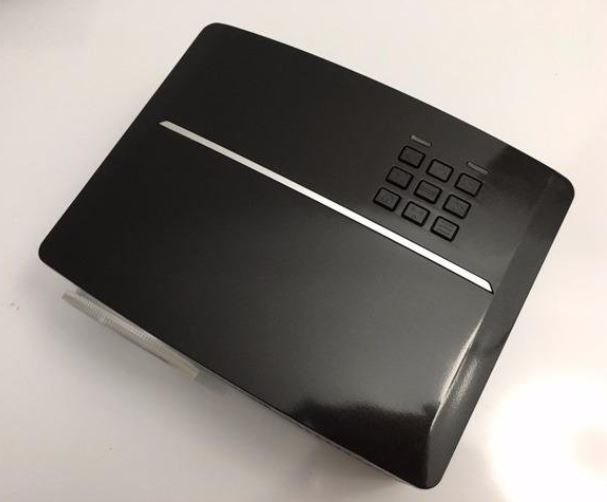 The GP80 also comes with pretty standard accessories. You'll get the projector itself, a quick start guide, the AC power cord, a lens cover and a three-year warranty. For a projector, these seem like pretty basic additions. Considering that the projector is light enough to travel with, we would have liked for VisualGreat to include a carrying case to increase portability, but no such luck.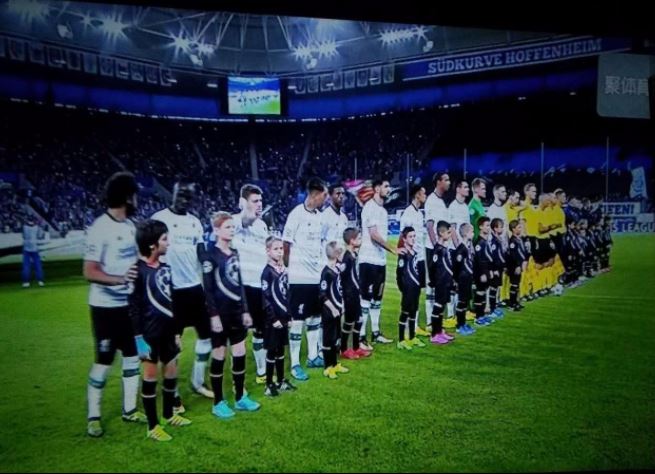 Video Quality
It took some tinkering, but as soon as we found the right settings, we were really blown away by the video quality of the GP80. The lens is manual, so we did have to adjust it to make sure our image was in focus, but this is pretty standard on most projectors. The maximum resolution is full 1080p, and the projector can be used between 1.2 to 5.5 meters from the wall or projection surface (we did find that a screen or white sheet worked best at about 3 meters). Once we found the right distance from the wall the GP80 was able to yield truly cinematic image quality. The colors were bright, crisp and the details were incredible sharp. The built-in speakers also yielded a pretty big, theatre-quality sound, considering the small size of the unit.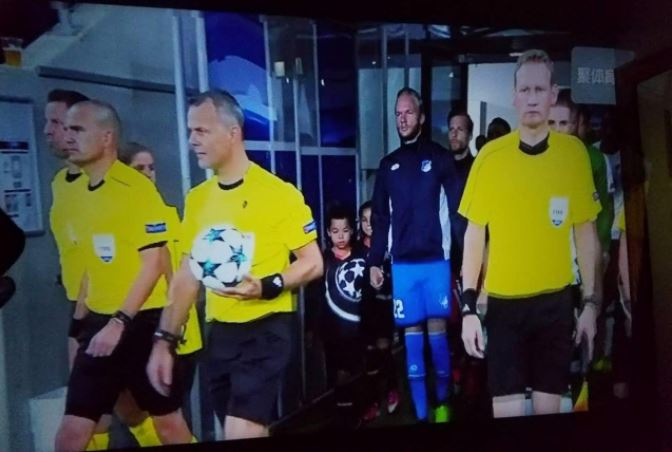 One thing we would have liked was the option for higher video resolutions. The GP80 isn't capable of producing 4K resolution or even 2.7K, which we felt would have been a nice addition. Nowadays there are lots of games and movies that are being released in higher resolutions, and it would have been a cool option to be able to view them on the GP80 the way they were meant to be seen.
That being said, the size of the image produced by the projector, as well as the color profiles, brightness and clarity were still nothing to sneeze at, and made the GP80 well worth the price.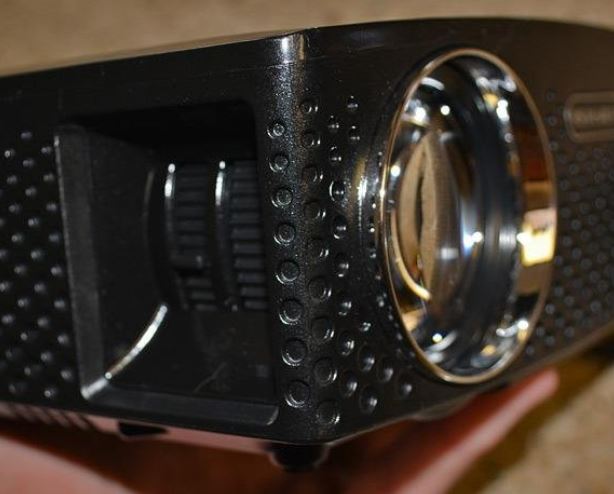 Final Thoughts
Overall the VisualGreat GP80 is a really versatile, powerful projector that won't break the bank. We were very impressed by its ability to play a number of different types of media, from movies, to video games and even e-books. This projector can easily have a place in both offices and home entertainment theatres. The video resolution was sharp and even with its small size created a truly stunning cinema feel that made us feel like we were at the movies.
Its only real limitations were the fact that it couldn't project images in a higher resolution than 1080p and that its portability was occasionally hindered by the fact that it didn't come with a carrying case. We were a little bit let down by the fact that the GP80 couldn't adequately project videos past 1080p but, at the same time, not everyone is using 4K just yet, so it was still generally a really powerful machine.
If you're looking for a way to give your home entertainment an extra boost or a way to share various forms of media in the workplace at a fair price point, the GP80 is definitely worth a look.