There's no doubt, the advent of Xbox consoles by Microsoft has permanently altered the video game world. One of the inherent challenges with this is that the demands made on the high end consoles available increases by the day, and an ineffective console release could mean a big waste of money, especially if you already own a previous model.
As you've seen with the PlayStation and PlayStation 2 slim models, as well as the various improvements made with each release of the Xbox and Xbox 360 hardware updates that such innovations are usually worth the up-front price on their own.
That being said, each new console treads new waters, and many times upgraded releases are often made in apology for faulty hardware, as was the case with some of the initial Xbox 360s. For these and many other reasons, we're going to place a heavy requirement on the areas of performance, durability and economy in order to rate the Xbox One S's quality and value favorably in this review/preview.
Three Hard Drive Sizes for Ultimate Storage Options
With the thinning of high quality consoles available on the market, manufacturers must produce economic and higher performance hard drive size options in order to both provide more affordable options as well as keep up with leading technology. Before we move onto the reduction in the physical size of the console, it's worth mentioning the capacity of these three options, including 500 gigabytes, 1 terabyte and 2 terabytes in size.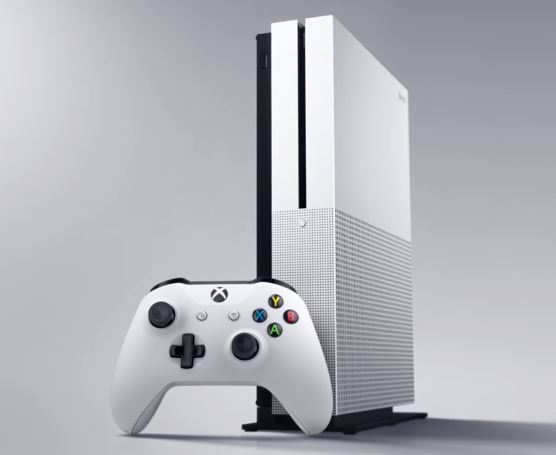 The Xbox One was originally introduced with 500 gigabytes and 1 terabyte options with exclusive and unique gaming bundles, among other features. This is as much evidence of the increasing demands of gamers and the media they enjoy, as it is the innovation and advancements being made with the new console releases, as you now have access to up to twice as much space.
One of the advantages to this is that because you can download games when you have access to an internet connection, you'll have more size to do so. When compared with the hard drive advancements made with the PlayStation 2 late in the game which were produced by third party manufacturers, this looks favorably on Microsoft as they're delivering what customers want.
You'll also have plenty of storage space for any other media you'd like to install or keep on your Xbox One S, including video streaming apps as well as music and video files.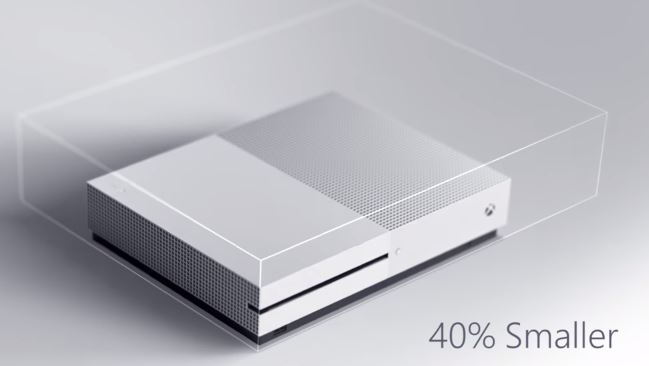 Forty Percent Size Reduction from Initial Model
One of the things that older consoles did well was maintaining a comfortable size, especially when comparing them with such things as the Atari 2600, which now seems to have come from a whole other age in technological development.
While the PlayStation 2 was originally larger than the original PlayStation – much smaller than the slim version – they proved how valuable a compact console is. This expectation has been further solidified when comparing the size of the Xbox to the Xbox 360. Microsoft maintains the image and substance of these demands with their Xbox One S which is a full forty percent smaller than the original model.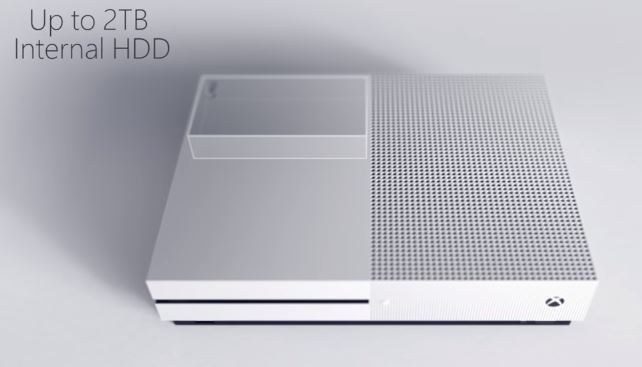 The performance qualities have actually increased in totality despite the reduction in size. There's a vertical stand included with the Xbox One S so that you can prop it upright and conserve space, depending on your gaming setup. This also provides easier access to the power and digital cords that are plugged into the back of it.
Enhanced Digital Video Capabilities
Performance is really the number one quality for any console, from the response rate of the advanced controller options to the precision and quality of video. One of the advancements that Microsoft has made with the Xbox One is the availability of a high dynamic range. This allows your HDR TVs to make use of all of its pixels, and produce a much more realistic picture, frame by frame.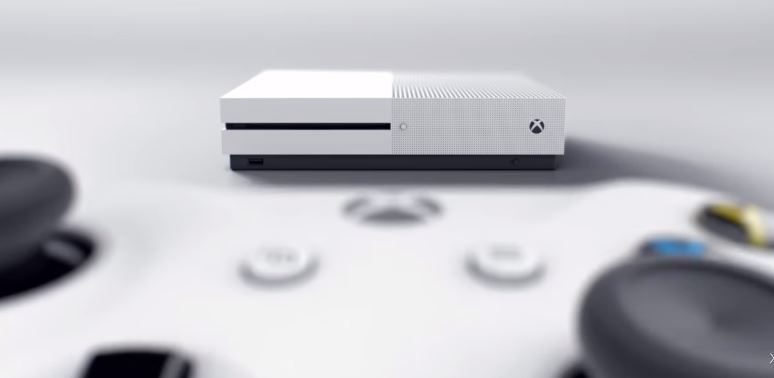 This technology has previously been exclusive to expensive home theater systems for media like sports and high-end movies, however it's inevitably made its way into the superior graphics advancements used in modern video games.
What it essentially does is reduce the number of pixels in a block of pixels that use a default color, making full use of the pixels available on high definition TVs. The result is an extremely detailed and realistic image for compatible media, as well as a larger palette of colors available to provide a rich, true to life image, exactly as game engineers intend.
While not all games and televisions utilize a high enough resolution to take advantage of this, the video streaming functionality is certainly complimented by the enhanced 4K Ultra High Definition capability of the Xbox One S.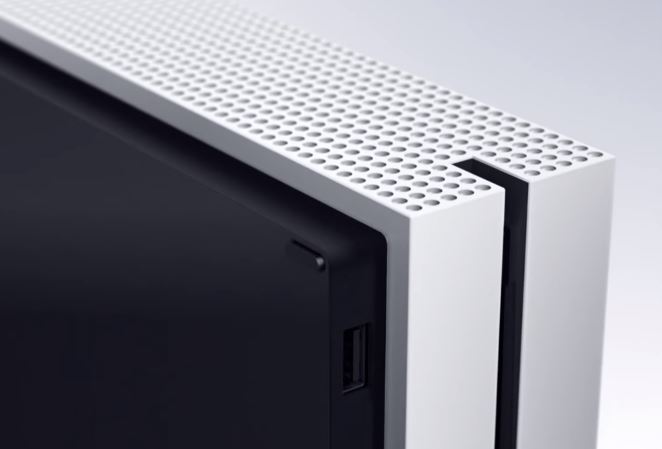 With the exclusivity and power struggles going on in the digital marketplace, when two powerhouses come together the consumer benefits greatly.
It may not be the most impressive feature, however you're given the option of using popular video streaming apps that utilize 4K Ultra HD technology, such as Netflix and Amazon Video, as well as view Blu-ray media in 4K UDH.
Redesigned Wireless Xbox One Controller
Since the dawn of video game platforms, the quality of the controller has in many ways made and broken a gamer's experience, no matter how beautiful and fun the games were. Microsoft has clearly taken this demand seriously and consistently makes improvements in the technology that they produce. This is evident by their latest Xbox controller for and the Xbox One S.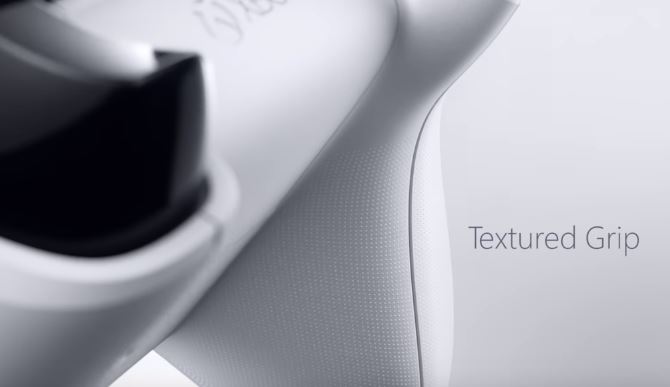 The first update it's been given is a textured grip that complements the ergonomic shape of the controller and makes it easier to use and hold on to. Even when covered in sweat during an exceptionally intense gaming experience, it's designed to provide better grip.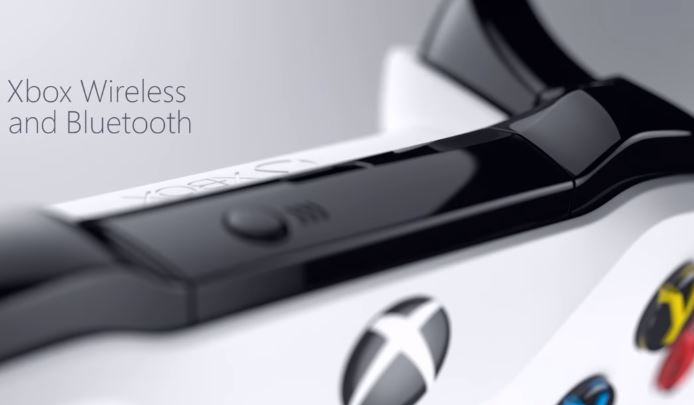 The controller has also been revamped with the latest in Bluetooth technology, and for many reasons this is a significant and valuable update. For starters, each new release of Bluetooth makes it easier for wireless devices to communicate with each other, thus producing a more concentrated and reliable beam of data transmission. The result of this is not only a faster response rate and access to more sensitive and advanced controls, but also an extended range. Additionally, you can expect an improved batter life with increased longevity between charges.
Backwards Compatible with Xbox One Peripherals
The subject of compatibility is a major consideration for modern gaming platforms. With the functionality of smart devices and apps, you're capable of many things that would take great ingenuity and technical knowledge to achieve.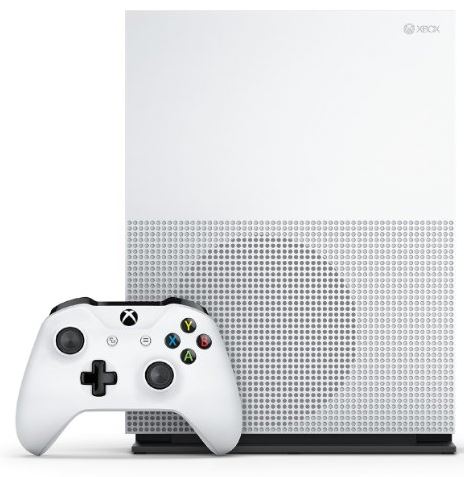 Looking at the Xbox One S's controller, it's capable of easy wireless connection with Windows 10 PCs, tablets and smartphones for easy gaming with select titles and software.
The console also features a new connection feature called IR Blaster that allows you to program and configure other devices to power on at the same time as it does, including TVs, AV receivers and even cable and satellite receivers.
In terms of comfort, it seems to offer plenty. It's also worth mentioning the positive aspect that it doesn't render previous Xbox models obsolete.

Kinect for Xbox One and Xbox 360 games
Kinect is actually a relatively new technology that uses advanced visual recognition software and an HD camera. As you may already know, it allows you to play immersive motion-based games, with unique and interesting features. The good news is that there's an Xbox Kinect USB adapter that's been produced for the release of the Xbox One S to allow for a seamless port with full functionality.
As you probably know, it's unfair to rapidly release new consoles without backwards compatibility, because a gamer will ultimately have a smaller and potentially lower quality game library for each console that they own. For this reason, Microsoft has made the Xbox One S capable of playing select Xbox 360 titles, so that you can enjoy many of your favorites without either purchasing an updated copy, or having to switch consoles when you want to play it.
Final Thoughts
What may appear to be a simple reduction in size and a few tweaks in order to make a big cash grab on unassuming gamers is actually quite the opposite. Gamers are much too smart and demand so much more out of each new console,. It's a great option for many – not only is it priced reasonably, but provides a plethora of enhancements right out of the box, beyond just a free trial of Xbox Live Gold (which it does include). While you may not necessarily need a new Xbox One, if you do – definitely go with the new Xbox One S. Pre-ordering is now open as it's set to release on August 31st, 2016.
Meet Derek, "TechGuru," a 34-year-old technology enthusiast with a deep passion for tech innovations. With extensive experience, he specializes in gaming hardware and software, and has expertise in gadgets, custom PCs, and audio.
Besides writing about tech and reviewing new products, Derek enjoys traveling, hiking, and photography. Committed to keeping up with the latest industry trends, he aims to guide readers in making informed tech decisions.