Quick Analysis
Pros
Minimalist design with a sleek appearance.
Comes included with charging case.
Easy to pair and use for the first time.
Acceptable sound quality, sounds nice.
Generous warranty period.
Cons
Bass is lacking when volume is turned to 100%.
Only available in black color.
Wireless earbuds are all the rage these days. If you're still using wired headphones, one might say, "you need to get with the times". Whether you're a casual music-lover or a workout aficionado, you probably already know the benefit of listening to your favorite tunes.
Regardless, figuring out the right pair to own can be a difficult and somewhat time-consuming task. It goes without saying that all headphones are not created equally. Some offer a bulky, over-ear design while others boast portability and simplicity. One such example of the latter are the XClear X1 Wireless Earbuds. They're a popular pair and "best-seller" on the Amazon Marketplace – and for good reason.
Today we're going to take a close examination of them. We'll look at all of the features and test out how they perform.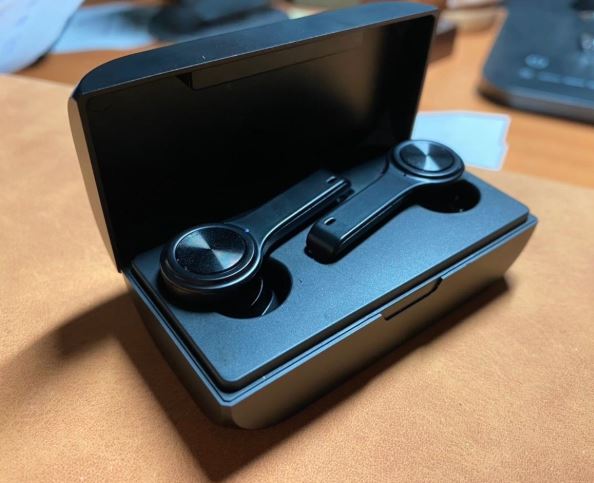 First Look
From the first time you see the XClear Earbuds, you'll notice they boast a fairly straightforward appearance. Built in a way that mimics the ever-so-popular Apple Airpods but black in color, it's almost like we've seen them before. Each bud is truly wireless as there isn't even a cable connecting the two. Additionally, a compact charging case is included, which is definitely a nice touch.
Taking them out of the case for the first time will get them automatically ready to listen to. Once you remove them from the case, you'll see the LEDs light up and blink intermittently. At this time, make sure your smartphone (or device) Bluetooth setting is enabled. Scroll down the list of available connections and you'll see "XClear". Click it and they'll be paired, ready to listen. Best of all, you'll only need to do this one time per device. Thereafter, your device should remember the connection and establish it automatically in the future.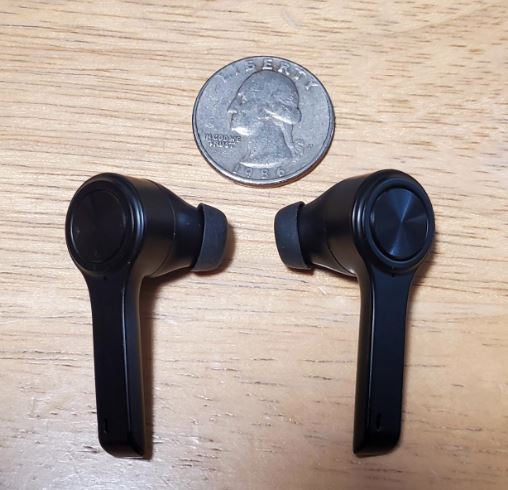 Comfort & Fit
Placing each earbud into your ear is straightforward. Simply press the round part into your ear canal and point the "stick" diagonally downward towards your cheeks. If they don't offer a snug and secure fit, try swapping out the tips to one of the larger or smaller sizes (extras are included). Once you've made a fit that you're happy with, boot up your music playlist and give them a go.
Once you're wearing them, they feel snug and secure. It's quite apparent that the fit is good enough for vigorous workouts and activities that require sudden movements. Jogging, mountain biking, boxing, aerobics, etc. All of these (and similar) activities can be done without needing to worry about them coming loose.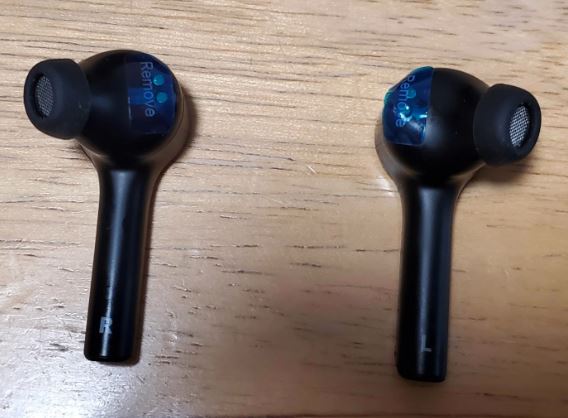 Sound Quality
Listening to the XClear Earbuds for the first time, we were immediately impressed with how they sound. Our first day, we spent several hours continuously listening through them. After playing many different genres of music, we concluded that they offered quite a nice sound stage. Vocals seemed to be on-point as well as highs, mids and lows. The treble was set to an appropriate level that offered a nice balance of instrumentals to the lyrics of any song we listened to. Our only qualm would be the low tunes at high levels.
In other words, the bass seemed to be lacking, especially when you cranked up the volume to the maximum. We couldn't say for ourselves that we'd even listen to them turned up to 100% volume, but it's worth pointing out.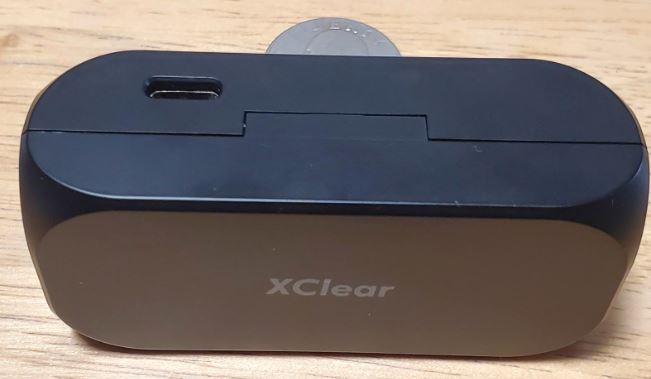 To put it bluntly, these aren't going to replicate studio-quality sound, but they definitely provide enough "oomph" for the price. Ideal for workout sessions or jogging, they're acceptable when it comes to sound quality, but not revolutionary. They'll provide you with decent sounding acoustics, but don't be alarmed when it comes to heavy-bass tracks.
Durability
Holding the XClear Wireless Earbuds in your hands, you'll notice their lightweight stature. Comprised mostly from plastic, they don't quite feel rigid or really all that sturdy. However, while they may not seem robust, they're rated IPX5, meaning they're completely sealed from dust, sweat and moisture. In other words, you can take them outside in the rain or snow and never worry about them failing because of the elements.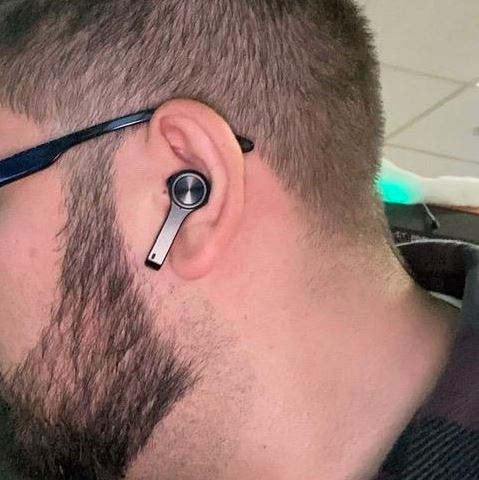 Since they're geared toward and active lifestyle, we're glad to see that their durability was accounted for. Rest assured, you don't want to abuse them, but taking them out in a rainstorm won't dramatically effect them in any negative way.
Battery Life
Although the included case is an excellent addition to keeping them safe while not in use, it comes in handy by keeping them charged-up and ready to go at a moments notice. In fact, the moment you place the earbuds into the case, they'll automatically receive a constant charge until the internal batteries are full. This means that whenever you remove them for listening, they'll provide the longest possible battery-life duration for continuous listening.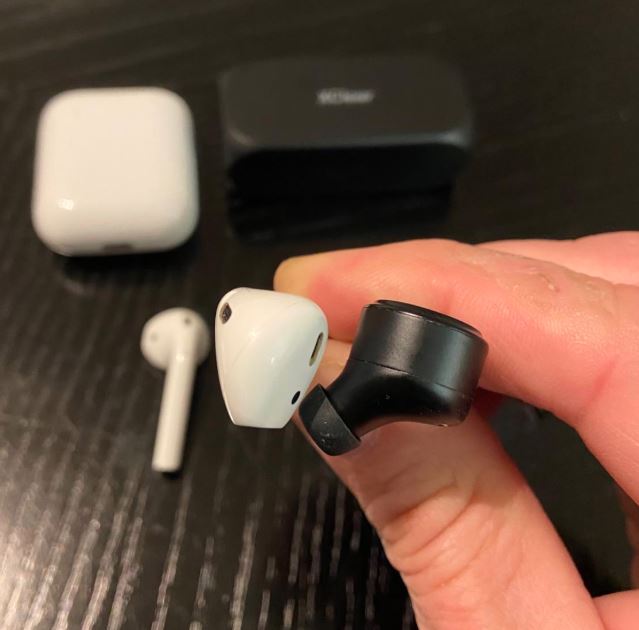 We tested the battery claims just to make sure they're able to provide ample listening whenever you'd like. Our first listening session lasted about 4 hours before we were notified of a "low battery". 30 minutes later, they were dead and no longer functional. This means the advertised "5 hour max on a single charge" claim seemed to be fairly accurate. Additionally, after that, we were able to charge the earbuds 3 additional times until the charging case needed to be topped off.
We think the battery life of the XClear Earbuds is pretty decent. While not the absolute most impressive battery life we've seen in the past, they provide an ample amount of listening before you'll need to plug them in. Realistically, you could probably go a week or more listening to them one or two times per day without needing a charge.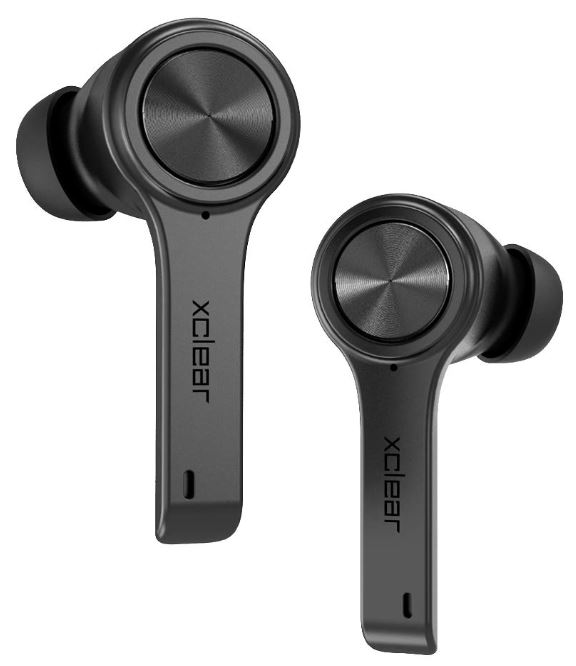 Wireless Range
Wireless offers plenty of freedom from your standard wired headphones. However, it's obvious that wireless earbuds have their own limitations when it comes to wireless freedom. The distance between the paired device (most often your smartphone) and the earbuds themselves is what we refer to as the "wireless range".
After testing them in real-world situations, it was apparent that the connection seemed to drop after about 10 meters or 30 feet. Once you go beyond 30 feet or so, you may experience lag, choppiness or distortion. Keep them under 30 feet and they'll perform as desired.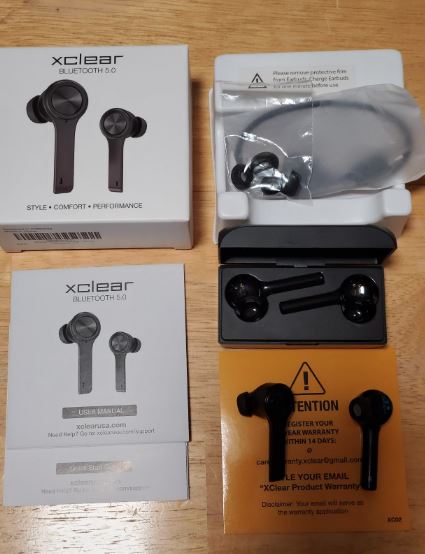 Final Words
The XClear X1 Wireless Earbuds seem to offer quite a bit of value for the price they sell for. We won't argue that. They do indeed provide plenty of features for an affordable price-point. They sound nice, have good battery life, stellar comfort and seem to be built quite well. Although they may not be the absolute best of the best, it's apparent that there's plenty of value here.
Best of all, XClear offers a 1 year warranty on them from the time of purchase. You have a full 12 months to use them. If they fail on you in that time-frame, you're able to receive a refund or replacement. Pretty forgiving and a great guarantee if you ask us!
So are they worth it? Yes. We think so. You'll be hard-pressed to find any other pair in the same price range that offers everything the XClear X1's do. Unless you're willing to shell out a bit more cash, you'll likely be pretty happy with them in the end.