It's hard to overstate the significance that social media has had on modern life and culture. Back in the year 2000, terms like "social media" and "smartphone" were nonexistent. Over the years, with the rise of sites like Myspace, Facebook, YouTube, and Twitter, it became possible for anyone in any corner of the globe with an internet connection to generate a digital audience in the thousands or even millions.
Perfectly timed with the rise of inexpensive digital cameras and smartphones, suddenly anyone with an idea and a personality could become an internet celebrity. Clearly the most influential site for video, YouTube has evolved to support better quality and more innovative video formats. While most videos are standard, 2 dimensional, pre-recorded footage, over the years YouTube added support for live streaming, 3D video, and in 2015, 360 degree videos.
If you're unfamiliar with 360-degree video, creators use special cameras or post processing to stitch together a complete video sphere. Then, during playback, you can click and drag to see the entire scene from any angle. Additionally, if you have virtual reality goggles or a phone VR kit, you can enter the center of the action and feel like you're actually there.
The Xiaomi MiJia Sphere Camera is an incredibly small 360-degree action camera with exceptional quality. If you want to capture an immersive scene for personal memories or social sharing, read on to find out if the MiJia has what you're looking for.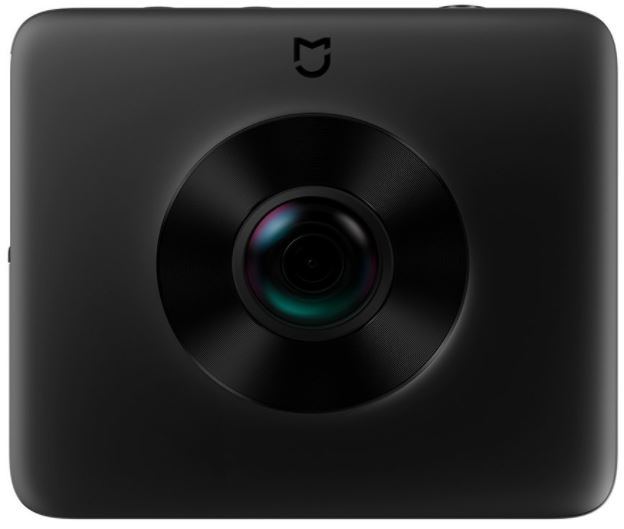 Design and Specifications
Since the rise of VR and YouTube's 360-degree video support have brought a number of compatible cameras into the market, there's a tremendous range of quality and designs out there. While some models are bulky and awkward with many lenses, and others have questionable quality, the Xiaomi MiJia packs tremendous quality and features into a surprisingly small package.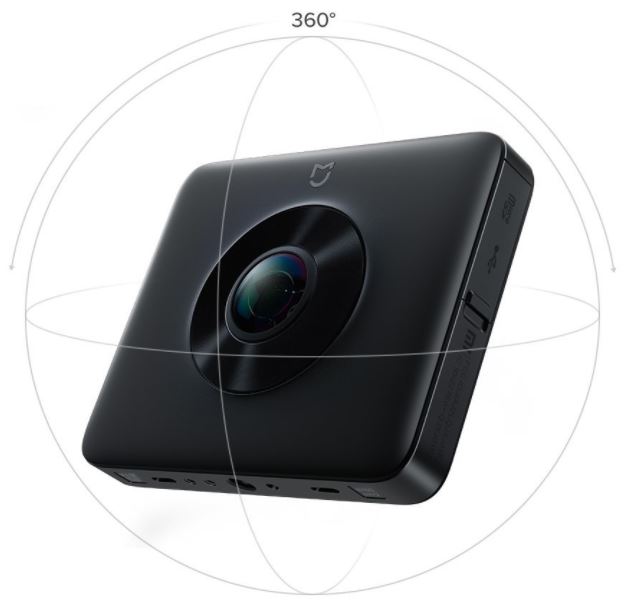 This sleek camera is a small black rectangle measuring just 2.7 x 3 x 0.5 inches and weighing only 0.42 pounds. At this compact size, it's incredibly easy to hold in your hand or slip into a pocket or purse. The immediate feature that stands out, the MiJia has not one but two lenses on opposing sides of its body. These separate lenses work together to stitch a full 360 video sphere, but we'll cover that more later.
Stylistically, we love the look. The matte black finish and minimal buttons and logos work to give the MiJia the feel of a high-end piece of gear despite its compact size. The underside of the camera includes a standard mounting screw hole for attaching to a tripod or other gear. Xiaomi states that the camera can accept up to a 128 GB Micro SDXC card for storing hours and hours of footage.

Camera Features
It's a bit odd to think about capturing full 360-degree video from just two lenses. Xiaomi pairs two 190-degree F2.0, wide angle, or "fisheye" lenses with dual Sony IMX 206 sensors. Since each lens can capture slightly more than 180-degrees, the camera intelligently stitches together the two images to form a nearly seamless, full sphere.
Using the H.264 format, each sensor on the MiJia can capture video at either 2304 x 1152 at 30 or 60 frames per second, or 3456 x 1728 at 30 frames per second. Though some pixels are likely lost to blend the two images, this gives the camera an effective resolution near 24 megapixels.
Xiaomi intelligently designed the MiJia for action use. Knowing that video quality doesn't mean much if it's unwatchable due to bouncing and shaking, they also include a 3-axis gyroscope and 3-axis acceleration sensor. These sensors work together to smooth and stabilize the video during activity. While they do also include a tripod, we imagine most users will want to take the MiJia out to explore their world and activities, so image stabilization is a very useful feature.
The MiJia includes a 1600 mAh battery that gets the job done but still leaves much to be desired. Xiaomi rates the battery at 200 photos, 2 hours of standby, or 75 minutes of video when WiFi is on. While 75 minutes of video isn't terrible, combined with just 2 hours of standby time, it's easy to imagine running out of battery life during an extended day of activity.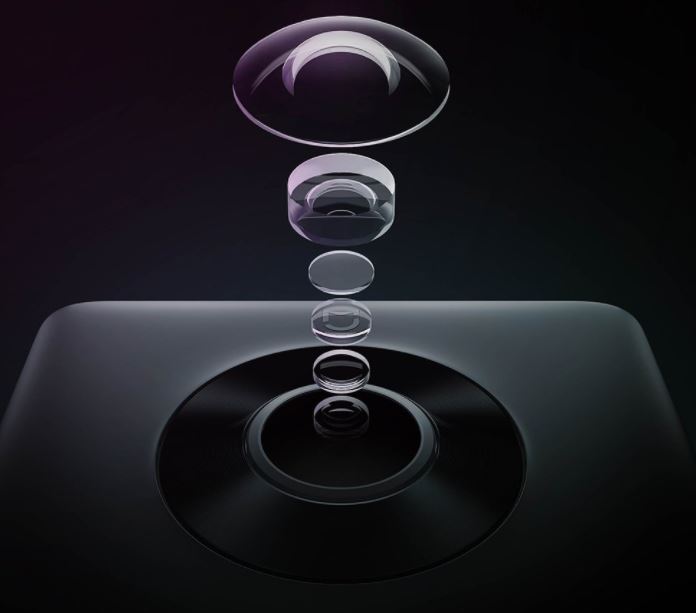 App Features
The Xiaomi MiJia hardware left a very good initial impression on us. The app, however, was a slightly different story.
With the compact size of the camera, Xiaomi elected not to add a screen or display of any kind to the MiJia. If you want anything more than basic recording options, you'll need to connect to a smartphone or tablet. Connection occurs by linking your device to the Wi-Fi network created by the camera.
Available for Android devices 5.0 and up or iOS devices 8.0 and up, the Mi Sphere Camera app has made some improvements with recent releases but remains far from a polished product. By design, you should be able to take photos and videos, preview and edit content, and easily share in-app to popular social media sites.
While it did work more often than not, we did experience some issues with videos that didn't want to transfer successfully to our devices. Additionally, some of the features like interval shooting and bracketing exposure don't always function properly.
When it does work as designed, the app is a convenient way to enhance the functionality of the camera. By shooting, editing, and posting on the fly, you have everything you need to post top-quality 360-degree video without needing a PC.
Software issues can cause frustration, but the good news is this doesn't detract from the MiJia hardware. It's far easier to patch and improve some software issues than it would be to correct any major hardware deficiency.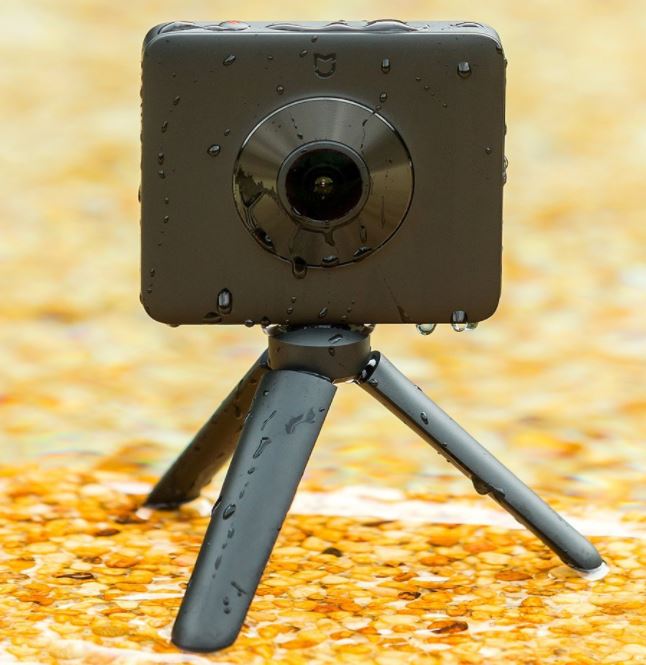 Usage
Aside from the previously mentioned concerns with the app, we found the MiJia exceptionally convenient to use. Unlike other bulky 360-degree cameras we've tested in the past, the extremely compact form factor let us slip the MiJia almost unnoticeably in our pockets. We've always found that, in general, we're far more likely to use devices that we can conveniently bring with us. As much as we love a good digital SLR, it's often far easier to just head out the door knowing that our smartphones can take "good enough" pictures.
Adding to the versatility, Xiaomi achieved IPV67 rating for the MiJia. This means the camera housing resists dust and splashes of water while handling temperatures between -14 and 113 degrees Fahrenheit. While it isn't fully waterproof, you can only expect so much from such a little device.
The combination of size and durability makes the MiJia right for almost any scenario. It's nearly effortless to bring even while traveling or sightseeing, and you don't have to worry about rain or a little dirt even if you're hiking, biking, skiing, or any other action activity.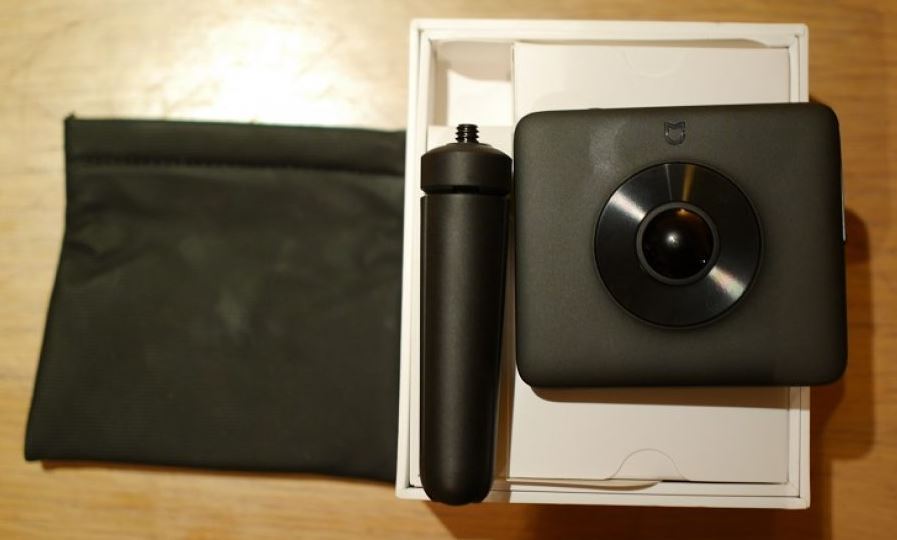 We did also mention the relatively low battery life. While 75 minutes of filming, 90 minutes with Wi-Fi disabled, seems about standard, our main concern was the 2-hour standby. As expected, when we didn't immediately power off the camera, it didn't take long for the battery to drain. Though we'd like the option to swap batteries, we conceded by simply bringing along one of our mobile device power banks. Since the MiJia uses a standard micro USB charging port, as long as you have the correct cord, a power bank can greatly extend your usage time.
Performance and Quality
If you've never experienced 360-degree video, it's quite a unique experience. We're so accustomed to passively watching a "flat" video that the ability to engage and explore any angle in the environment really enhances the immersion.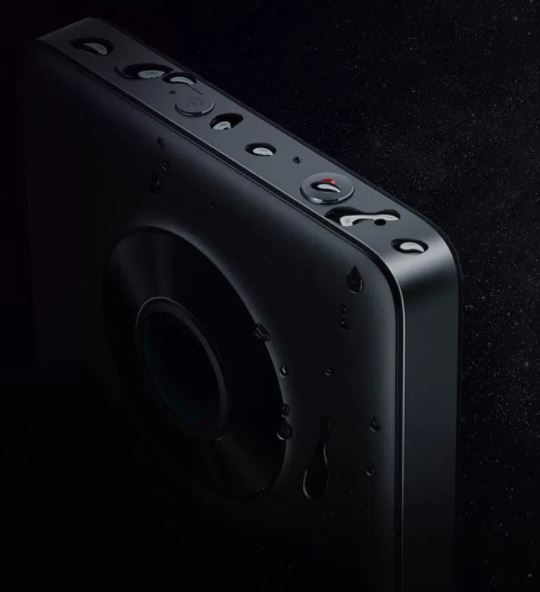 The MiJia did surprisingly well compared to other 360 cameras we've tested. It's important to recognize that even with high resolution, these videos are often not as clear as you might expect. First, the resolution isn't limited to just one area but spread to cover the full sphere. Even a 4K video looks less crisp when it's stretched over a full 360 degrees.
Also, due to the nature of the optics required to get the extreme wide angles, the camera software does have to do some correction and stitching. Fortunately, we felt the MiJia executed these tasks quite well. While the video didn't look like a professionally shot, ultra-high definition movie, the image quality was very good and we struggled to even find the stitching lines under close observation. The sound quality, like the video, was good enough without standing out as exceptional.
Xiaomi includes a small tabletop tripod which proves useful for static shots, but we wanted to make sure to test the image stabilization in a real-world scenario. Holding the MiJia on a selfie stick and in our hands, we were pleasantly surprised to find the video quite stable and watchable even while walking and riding a bike. Other users have posted videos with the camera mounted to vehicles and it still comes out unexpectedly smooth.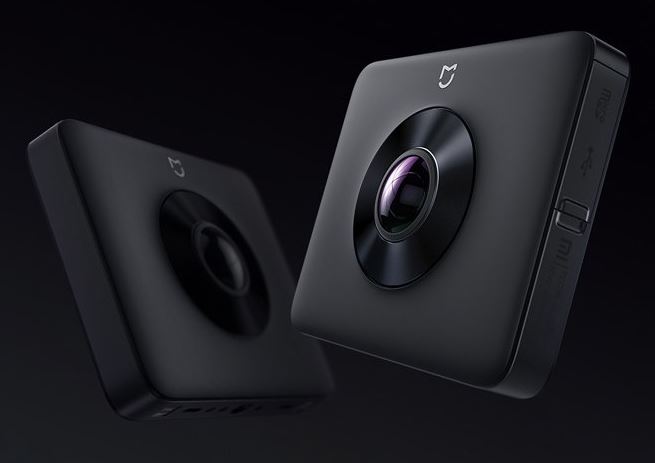 Conclusion
It's important to recognize what the MiJia Sphere Camera is and what it isn't. Xiaomi designed the MiJia as a compact, rugged action camera for those looking for full 360-degree video. This relatively new video format unlocks a new way to revisit your memories and share your experiences with the world.
While the MiJia may not have cinema-quality video, the ability to shoot 360 degrees from such a small and fairly inexpensive device puts a feature in your pocket that was unheard of just a few years ago.
We absolutely love using VR goggles. The first few times using them is a nearly magical experience, and after having them for a while, we're often disappointed watching standard 2-D video. Of course, not every video and scene translate well to full immersion, particularly if you have a camera crew or something else "behind the scenes".
Xiaomi does need to continue to refine their apps. The convenient features represent a great starting point, but users can grow frustrated if they experience frequent glitches. We enjoyed the MiJia's hardware features enough to look over the minor software issues. We assume these will be temporary as the software team patches bugs and adds features.
Overall, the Xiaomi MiJia Sphere Camera provides mind-blowing full 360-degree video in a device that fits in the palm of your hand. Get it today and capture your once-in-a-lifetime experiences in a whole new way.