These days, more and more of our art is being created digitally. Even things you wouldn't think are digital go through a digital process. Photographers use Photoshop to rebalance colors, or even combine multiple photos into one. And graphic designers don't work with pens or markers anymore. They use a tablet or other digital interface.
There are any number of ways to convert these digital images to physical media. But if you're looking to make a statement, it's tough to go wrong with an engraving. An engraving has a sense of permanence to it that you won't get from a tee shirt or a poster. It's also a great way to make unique gear for special events. People get commemorative mugs all the time – but rarely are they engraved.
Today, we'll be reviewing the xTool D1 Pro. This is a large, powerful engraving machine that can be used on almost any material or object. But does it check all the boxes you need it to check? Or does it fall short of your requirements? To find out, we're going to have to dig much deeper into its design, benefits, and drawbacks. After that, we'll be able to make a fair judgement. Let's begin!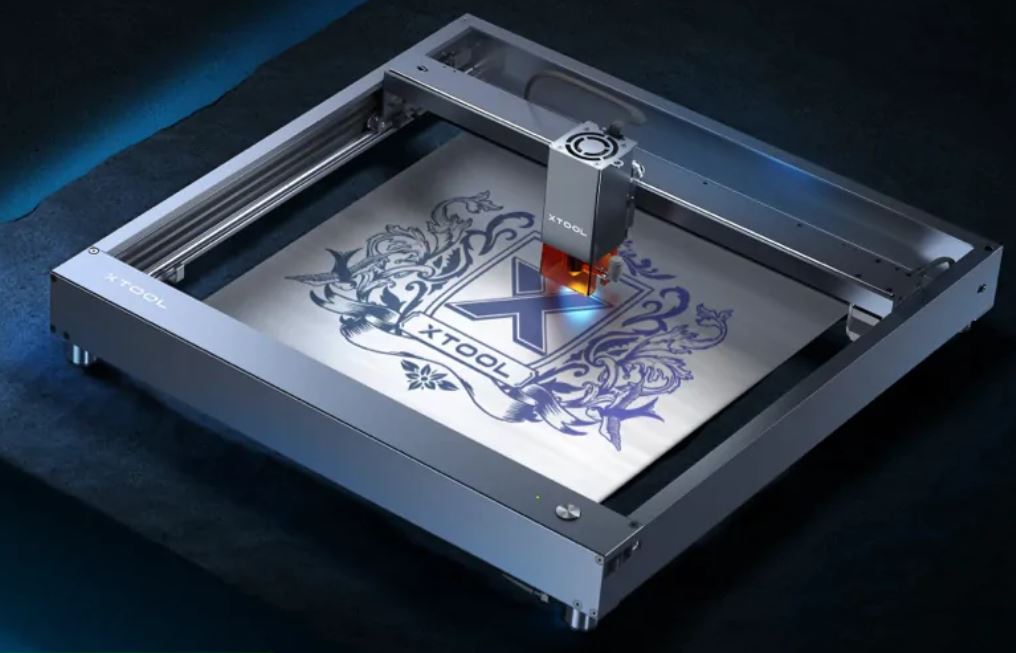 Frame & Gantry
The design of the xTool D1 Pro will look familiar to anyone who's used a modern etching machine. The frame is constructed from a durable, lightweight anodized aluminum, and comes in two colors. You can order it in all grey, or in soft red with a gold gantry.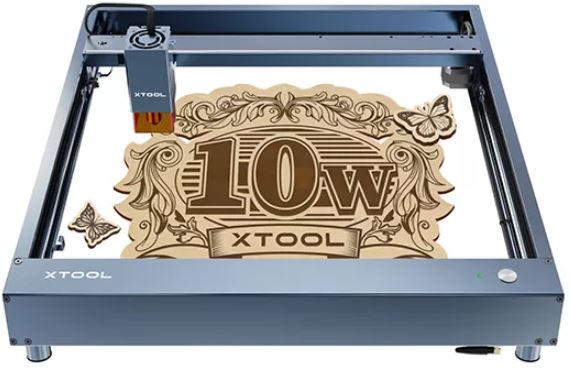 The frame is rectangular, with U-shaped rails at the sides and back, with a fatter rail at the front. This rail is enclosed, and houses the bulk of the electrical components. Inside of the side rails are a set of tracks, with a gantry mounted on a set of wheels across the two tracks. The wheels grip the tracks from the top and bottom, similar to the wheels on a roller coaster. And the wheels and tracks are made from steel, not aluminum, which makes them exceptionally durable. The gantry itself has a track inside it, where the laser module can move from side to side.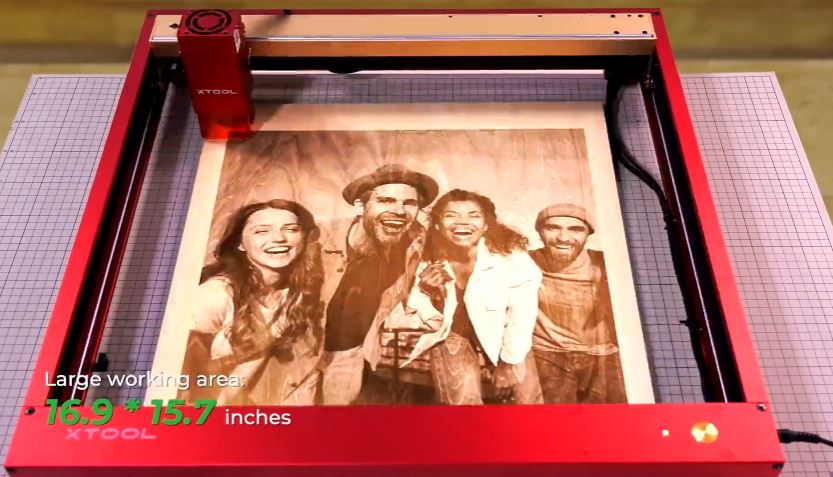 Both the gantry and the laser module are motorized. This allows them to travel forwards and backwards and from side to side. In total, the laser can travel across a work area that's 430mm wide and 390mm deep. This is larger than most engravers, and allows you to create big, oversized engravings.
The frame is supported by a set of cylindrical legs, with removable rubber caps at the bottom. They support the laser at a height of 50mm, and the caps keep your surface safe from scratching.
All in all, we were very impressed with the build quality – as well as many other features. But it's worth pointing out that you get what you pay for. You're looking at a more expensive engraver than average.
Laser & Controls
The laser module itself is rectangular, and pointed downwards along the long axis of the rectangle. The main portion of the module is grey or red, depending on the frame color you ordered. The front portion is a semi-transparent red shroud. This allows you to see whether or not the laser is actually lighting up. At the same time, it blocks the most harmful UV rays. You should still wear a set of safety glasses whenever you're using the engraver, though.
Adjusting the focus is surprisingly easy. Instead of set screws or another complicated mechanism, there's a release lever. Pull down the lever, then adjust the module up or down as needed. Push the lever back into place, and you're ready to start engraving.
The on-board controls are minimalist. There's a single power button located on the top of the front rail, with an LED indicator ring around it. You just power the engraver on and operate it from your computer.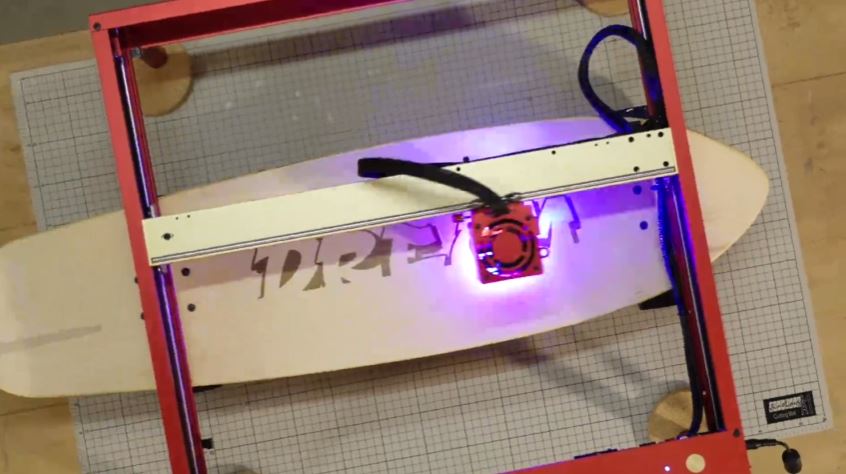 That said, there are a couple of on-board safety features that are worth mentioning. To begin with, there's a limiter switch in all four directions. This switch will trip before the laser reaches the edge and slams into the rail. Normally, that should never happen, but it's a good feature to have.
The D1 Pro also has built-in flame detection. If the engraving material begins to smoke, the laser will automatically cut out. The tilt detection system will do the same thing if the laser module is tilted away from vertical. This keeps you from inadvertently injuring or blinding yourself.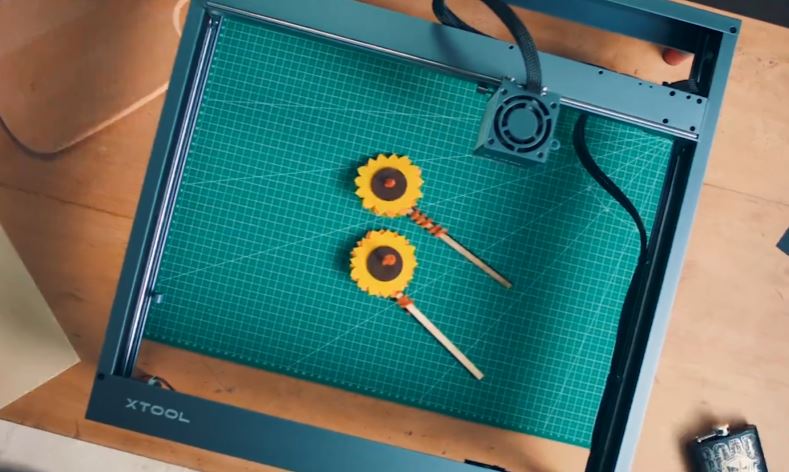 Connectivity & Setup
As we mentioned, you'll need a computer to use the D1 Pro. This can be any kind of PC or Mac, but Chrome OS is currently not supported. There are also several ways to transfer data. You can connect via a USB cable, which is included in the kit. Or you can use a WiFi connection to send your files wirelessly. You can even print from files that are stored on a Micro SD card. That way, you can create files on one workstation and easily engrave them from another. This gives you plenty of flexibility.
The D1 Pro is compatible with two types of engraving software. The first is xTool Creative Space, which you can download for free. It has a number of useful features, including the ability to perform automatic batch processing. It's also designed specifically for xTool's engravers, so the built-in default settings for different materials are accurate. The downside of this software is that it only works with xTool-brand engravers. If you have multiple engravers, you won't be able to use the same software.
The alternative option is LightBurn. LightBurn is currently the most popular software for engravers, and is compatible with most engravers on today's market. It's also been around longer than xTool's software, so it's more robust and comes with more features. Then again, it's a paid software, and you'll have to adjust the settings for different materials to get them right.
As far as file type support goes, the sky is the limit. The D1 Pro supports BMP, JPG, PNG, SVG, TIF, and many other formats, including some obscure ones. You shouldn't have any issues working with your existing files.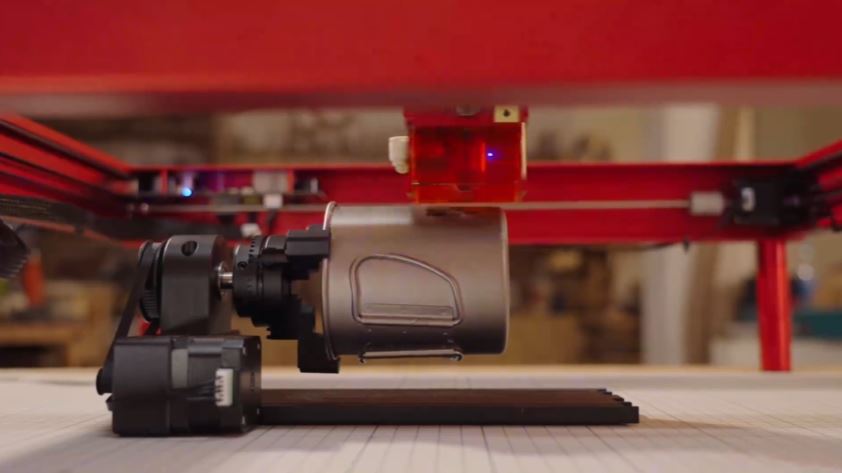 Engraving Performance
The laser module on the D1 Pro is very well-designed. The base model is a 10-watt laser, which is about on par with most home laser engravers. It's powerful enough to engrave any material, and can cut through many thinner materials.
However, you can also order the engraver with a more powerful 20-watt laser. This laser is ideal for cutting, and can cut through hardwood as thick as 10mm (0.4-inch). It can cut acrylic as thick as 8mm (0.31-inch). Just be sure to blacken clear acrylic with a marker before cutting or engraving it. Otherwise, the laser will simply pass through the material!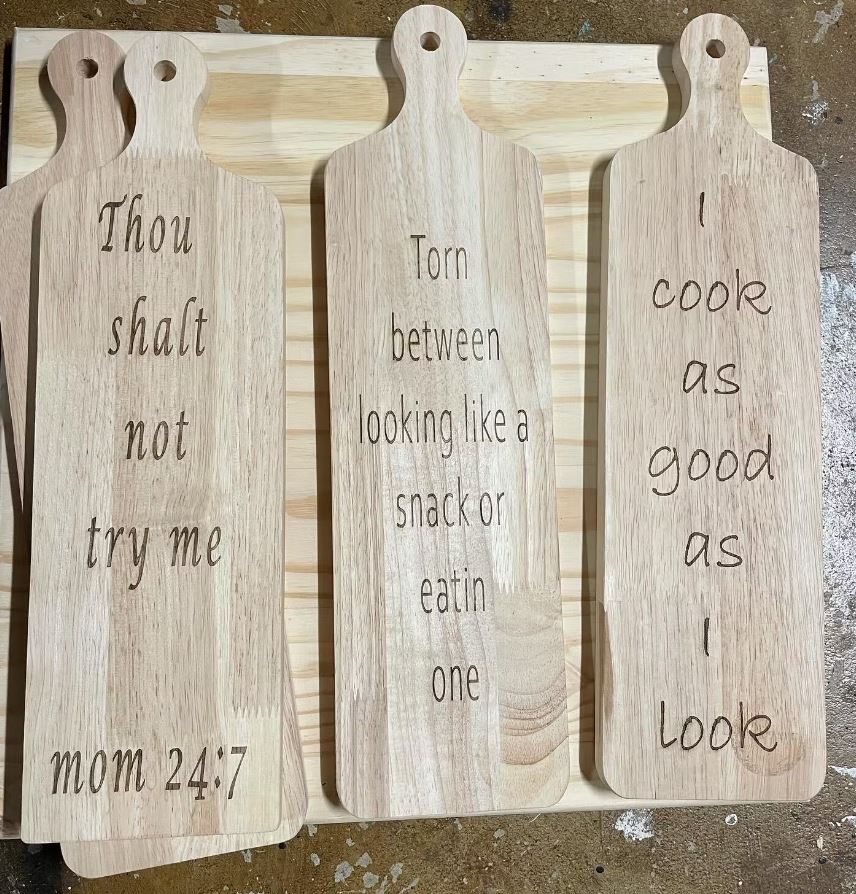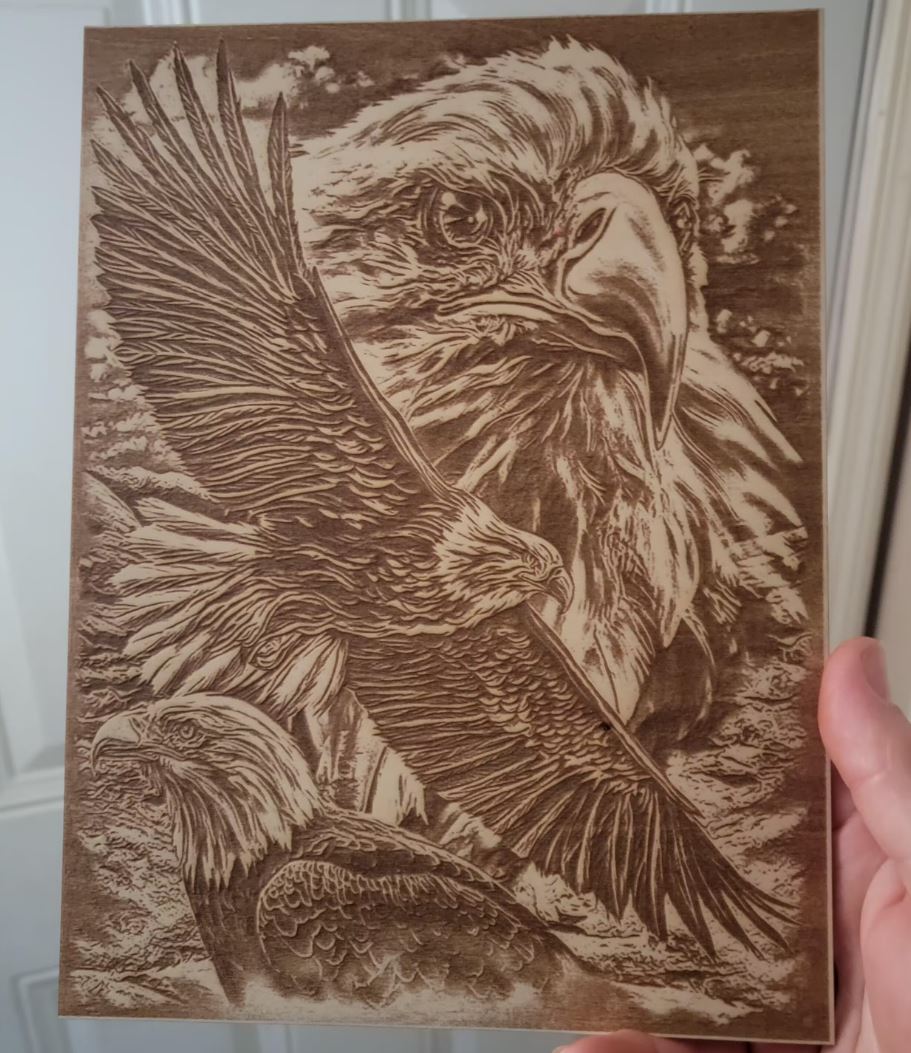 Both modules have an insane processing accuracy of 0.01mm. In fact, that's more accuracy than you'll really need. The laser resolution itself is "only" 0.08mm x 0.06mm, about a quarter the size of mainstream engraving lasers. This means you can create ultra-fine lines and extreme details, all with the maximum amount of precision.
Another noteworthy feature is the extreme level of repositioning accuracy, at 0.02mm. This is essential for batches. As long as you place your material correctly to begin with, the laser will work consistently. It won't drift from piece to piece and end up creating an off-center image.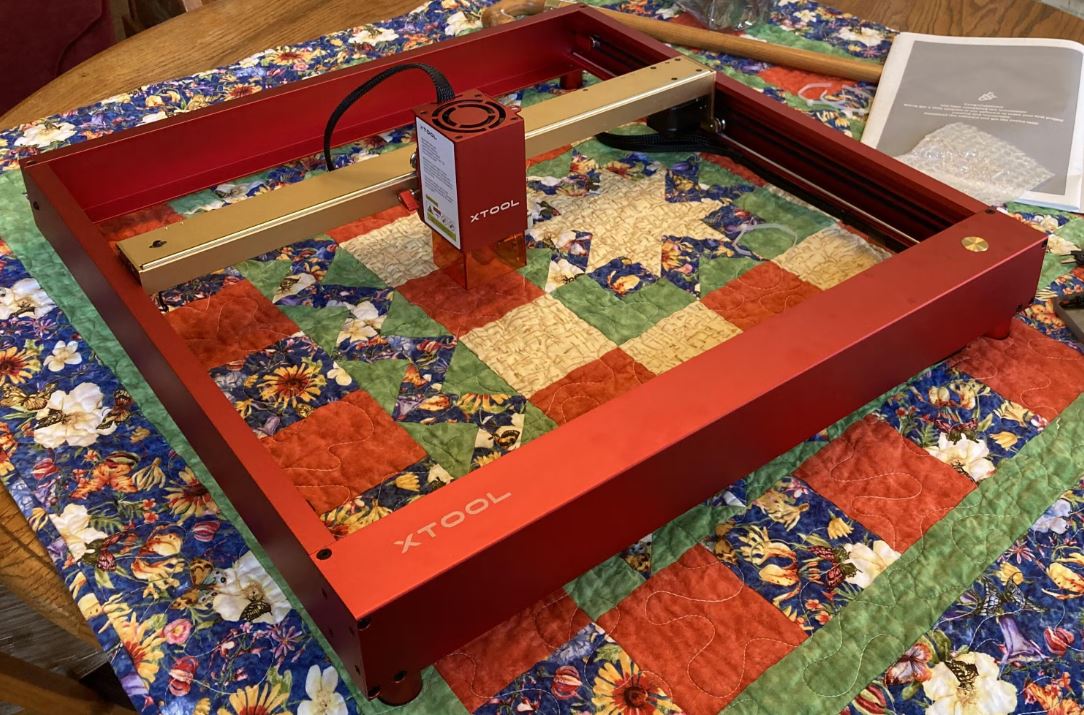 Despite all this, the engraving and cutting performance is incredibly fast. It can run at up to 400mm per second, or 24,000mm per minute. That's more than twice as fast as the average engraving machine. Keep in mind that the speed is variable. If you're drying to cut thick material or make a deep engraving, the laser will run slower. But for brisk work on light materials, a fast laser is what you want.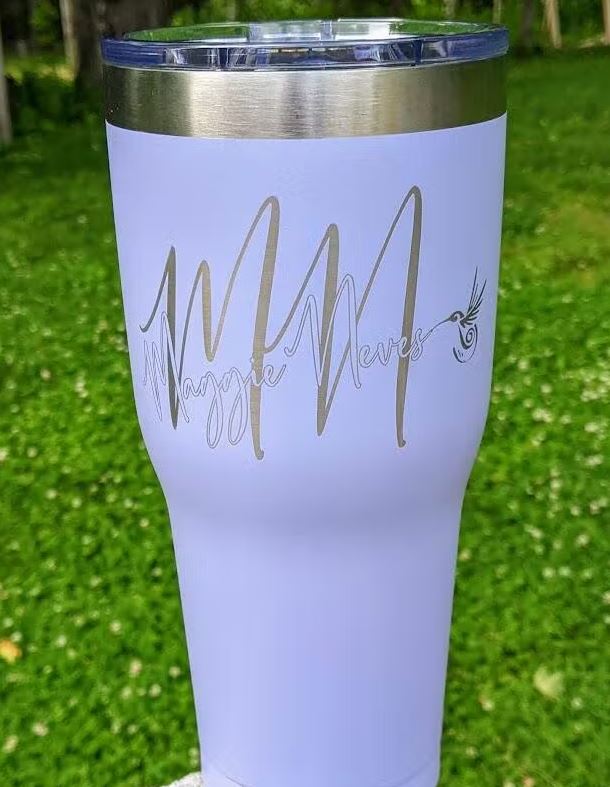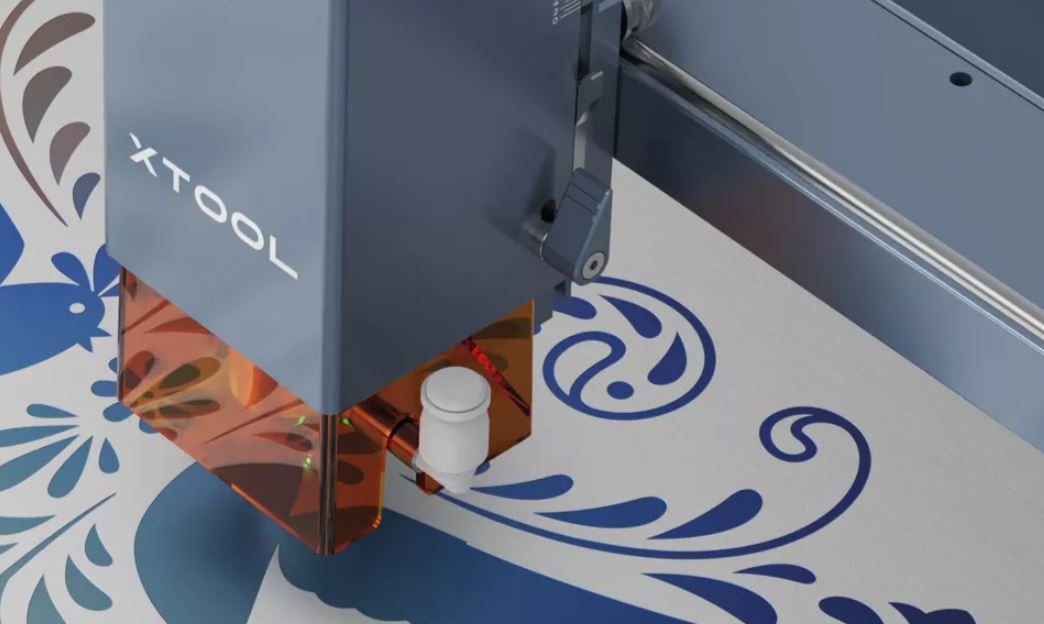 Accessories & Support
You can order the D1 Pro as a standalone tool. Alternatively, you can order it as part of a rotary engraving kit. The kit includes the xTool RA2 Pro, which is a unique set of rotary tools. The first is a motorized set of jaws that can hold an object like a mug or a baseball bat. The jaws are rubberized, and can be delicately adjusted to hold fragile materials. Alternatively, you can swap in a set of metal jaws. These jaws are narrow rods, and can be used to hold small objects like rings or pendants.
The second tool is a leveling tool that's essentially a pair of long idle rollers. You rest your object in the rollers, and put one end on a set of motorized wheels. The wheels spin and turn your object, allowing you to easily complete your engraving.
The kit also comes with a set of eight 45mm risers. These risers are the same color, material, and diameter as the existing legs. You remove the rubber foot, and screw in one or two risers, then put the foot back into the bottom. Using these risers, you can raise the height to 95mm or 140mm, depending on whether you use one or two. This can come in handy when engraving thick objects on one of the rotary tools.
Whether you buy the kit or the standalone engraver, xTool backs their products with a 12-month manufacturer's warranty. If anything fails prematurely, you'll be fully protected.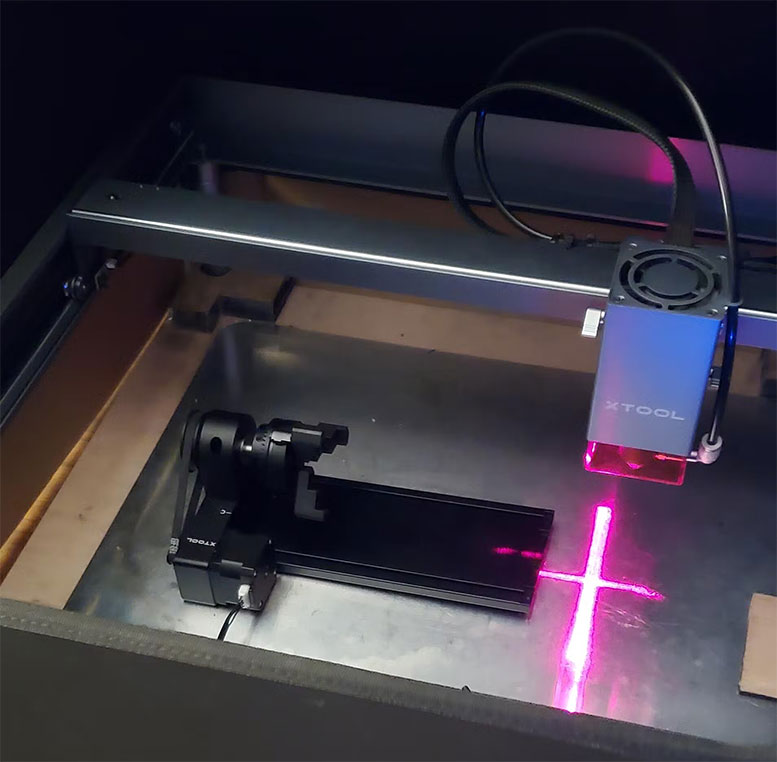 Final Verdict
The xTool D1 Pro is one of the most impressive engravers on the market. With 24,000mm per minute of speed, it can make quick work of lighter-duty jobs. And with the option for a 20-watt laser, you can power through even the toughest of projects.
A finely-tuned repositioning accuracy and the xTool software make batch work a breeze. And with plenty of safety features, you don't have to worry about your engraver turning into a hazard. Not only that, but the ultra-fine laser is great for detailed work. If you're willing to pay good money for the best quality engraver, look no further.